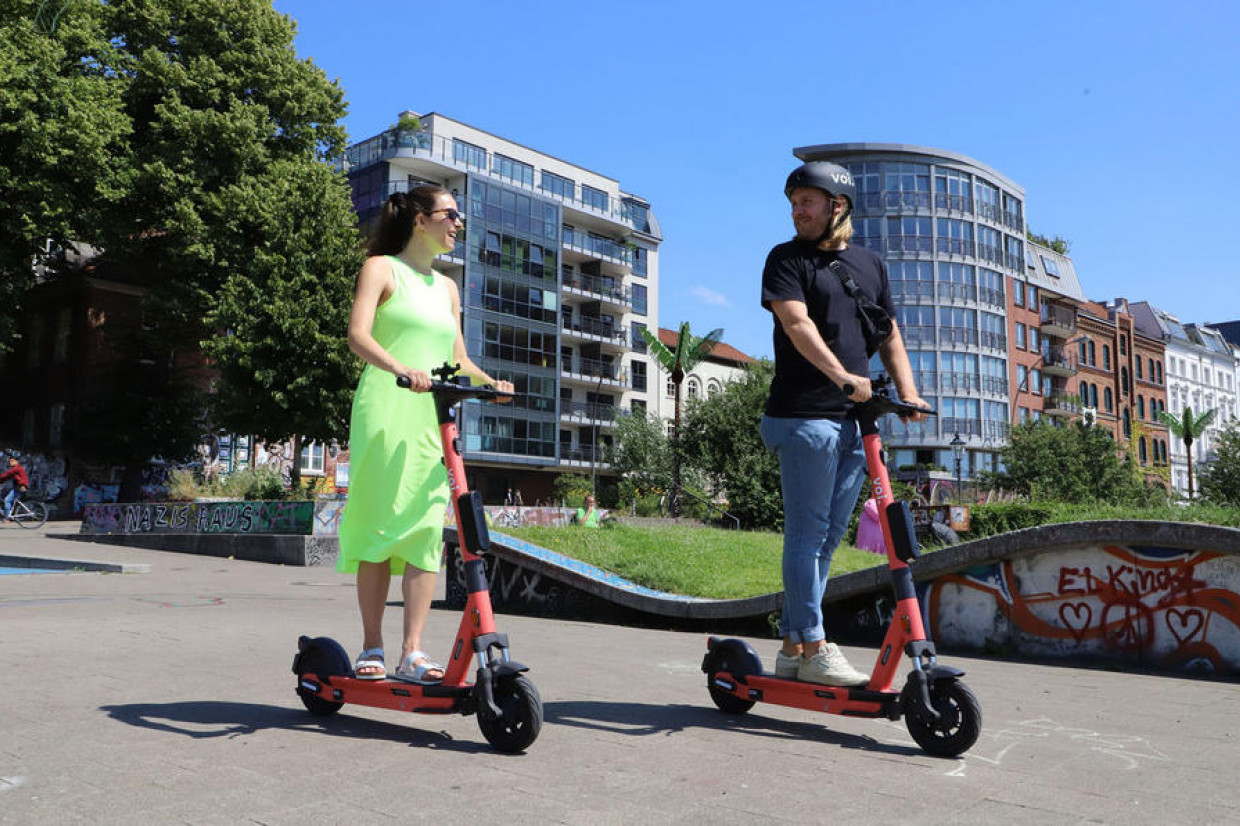 E-scooter regulations must ensure they remain accessible for all would-be riders, Eleanor Chappell, head of micromobility for the Department for Transport has said.
Speaking at the New Mobility Forum ahead of this weekend's inaugural eskootr Championship race event in London, Chappell outlined her view that clear regulations would be needed once the process of legalising e-scooters was complete to ensure accountability from riders.
"I think it's likely to be less than is required for a motor vehicle but not as loose as we have for e-bikes," said Chappell. "To drive a car you need training, a licence and insurance and that brings a level of accountability - it's that accountability that we have to start building up, so people know through training the impact they're having, but at the same time ensuring the requirements are not a barrier to take up, especially for people who need affordable mobility the most."
This week Government announced that it would create a new vehicle category for e-scooters, with the bill to do this set to be put forward at some point from June 2022 and prior to June 2023. Bills typically take around eight months to pass as an average, although they can pass faster or take longer. Bills can also be split into different areas, meaning regulations can follow in specific areas across a longer time period.
If and when the bill is passed to create an e-scooter category in law, proposed regulations will be consulted on, with experts and public opinion sought and considered for inclusion.
As a result, it is not yet decided what regulations are likely to be in force when e-scooters are made legal, but an age limit, training, licensing, insurance and mandatory safety equipment are all said to be being considered. Likewise, it is not yet confirmed if private e-scooters will be made legal, or if initial regulations will require the use of hire schemes as trialled in cities around the UK at present.
Until legislation is approved, private e-scooter use remains illegal except on private land.
READ MORE
Subscribe to the Move Electric newsletter
e-CARS
New electric cars for 2022 and beyond: what's coming when
New BMW i7 unveiled as luxury electric saloon
e-BIKES
Best e-bikes for every category 2022
Moustache Samedi 28.7 e-bike review
e-MOTORBIKES
Yamaha Neo's electric scooter review
Cake launches new global electric motorbike race series 
e-SCOOTERS
Government set to announce plans to legalise private e-scooter use
New study finds e-scooters are five times safer than bikes
e-WORLD
World's first airport for flying taxis opens in UK