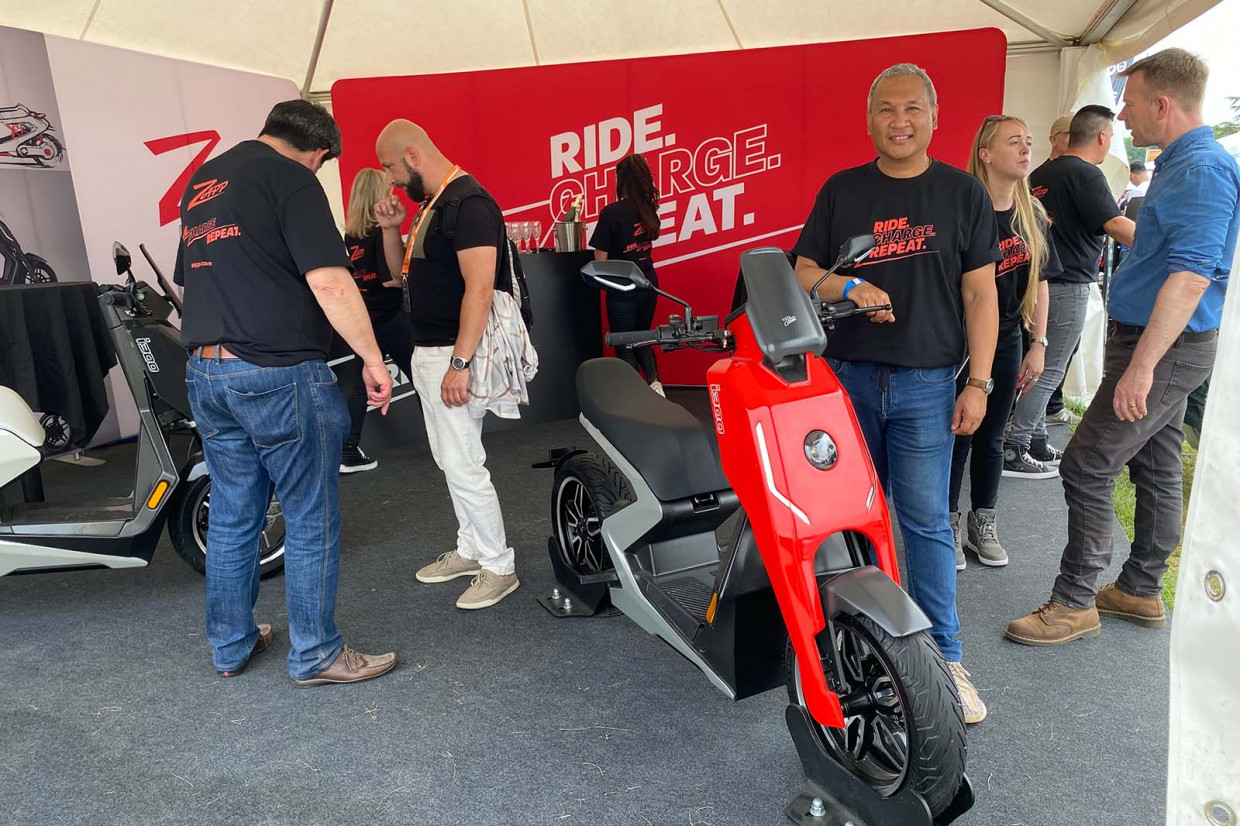 Electric motorbike and scooter sales are booming - and Zapp EV, a new electric scooter manufacturer with global ambitions, is looking to take a cut of the market.
Having launched its striking Zapp EV i300 at the recent Goodwood Festival of Speed, the firm is now finalising it for mainstream sales, as well as planning to build out a full range of scooters and bikes for every taste, potentially including a headline-grabbing performance model.
Here, founder and managing director Swin Chatsuwan, tells us about his journey to date, why he believes his technology is the best in the market and his ambitions for the future.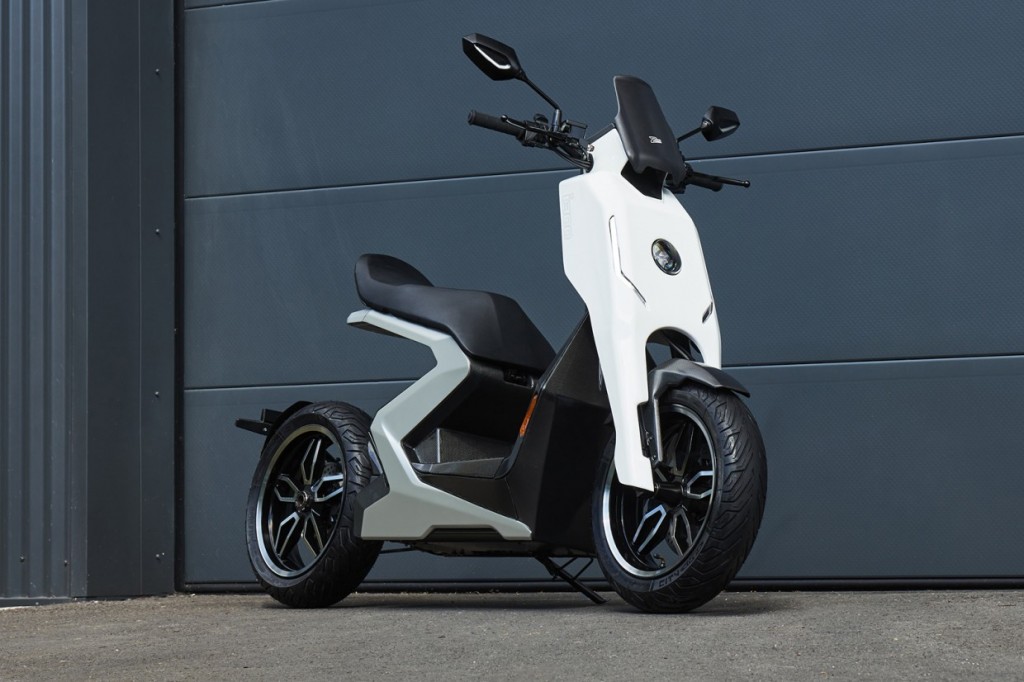 What are your credentials for creating an electric scooter and motorbike company?
"Don't laugh, but I've spent most of my life working as an investment banker, with a speciality in automotive. I did that across the Asia region for about 20 years, so I'm not coming at this blind.
"What it really gave me was the visibility of what's possible. I could see where the legacy bike makers were going wrong, but I could also see the Lego set of parts that could be assembled to put things right. For instance, our battery pack is pretty special; one of the smallest and lightest in the world, and it can be swapped in and out of the bike in seconds. You can recharge it anywhere and go 37 miles on a charge. These are for use in cities; 37 miles is plenty, and the point is that you stop caring about range - it's technically infinite, as it'll go as far as you need it to so long as you keep charging it."
Everyone claims to have the best battery tech. What makes yours special?
"Well, perhaps the easiest way to answer that is to tell you how much time we've had to spend trying to stop people taking it off us! Just take a look at how small it is, then look at the range we can offer - we get about 26 miles per kilowatt hour from it; most cars get about four. Yes, there's a weight difference, but the point is that our battery is incredibly efficient.
"That allows it to be small, and in turn light. And we've capitalised on that by ensuring that it's easy to carry - with a strap as a handle - and easy to charge, with connectors just like you'll use on your laptop.
"I know what you're alluding to; in the world of coffee shops every single one can make a better cup of coffee than the next one. This battery is something really special.
"As a result, it answers the question we need to address; how do we move around cities as cleanly and efficiently as possible? The lighter the battery pack, the lighter the bike - it's a virtuous circle. Our battery doesn't need charging points installing, as it can be charged from any standard socket. Cars with 250-mile ranges and giant batteries that need fast charging cannot be the answer for urban transport."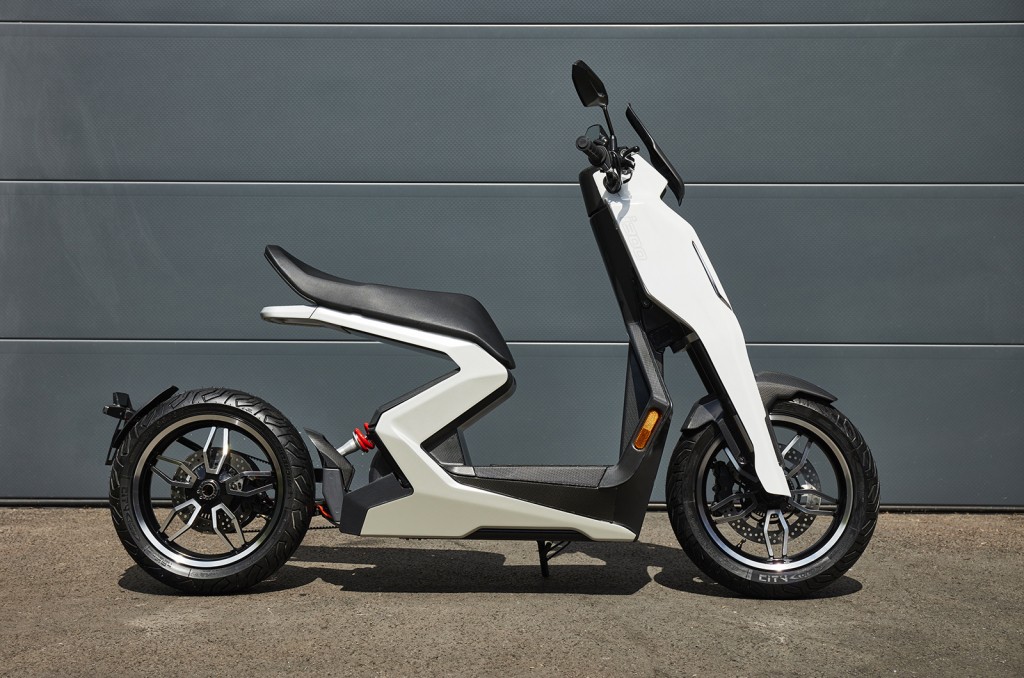 What constitutes success for you?
"The motorbike and scooter market is about 60m units a year, and predicted to rise to 120m units a year thanks to emerging markets in Indonesia, Philippines, Vietnam, Pakistan, India and others.
"Car people are obsessing over people replacing what they have with an electric car. I'm operating in a market not only where people have to transition, but also where vast numbers of people are buying the product for the first time. 
"Success will only need a tiny percentage of that market to choose our products. Let's say we sell for around £6000. Well, a 100,000 unit share of that market would leave us with a very healthy business; we'd be multi-billion in terms of valuation, yet have less than 0.1% of the market."
Success will still require huge capital investment though?
"Sure. But the economics are good, so we anticipate attracting that funding. We have a full audit underway by on of the Big Four companies in readiness, so watch this space."
What makes the Zapp EV i300 better than its rivals?
"In simple terms, the electrified scooters and bikes we saw coming to the market were very basic products, and we didn't feel they would suit European expectations.
"But there was also a wider point; legislation will force more and more people to go electric. But we wanted to turn that conundrum round and create a product that made people want to go electric. The i300 is the first part of our answer to that question."
What specifics make it stand out?
"The first thing is that it's a step-through bike, which is essentially an industry term for a scooter. That means you get all the virtues of that style of bike; manoeuvrability, an upright seating position, the convenience of hopping on and off. But because it is electric it combines them with what people want from a motorcycle; good brakes, great handling, performance."
Its frame certainly makes it striking. Was that a deliberate choice?
"Definitely. The car and bike industries generally don't want to take risks; they are conservative as they have legacy customers who they want to keep engaged.
"We're a start-up. We can do it differently - and our goal is to present everything in one package; convenience, durability, sustainability, design. This is not an electric bike we have to make to reduce our average emissions or meet some legislation; it's a bike we have designed because we need people to buy it.
"We might have got it wrong of course, but the reaction so far suggests we've got it right; people want it."
You talk about building a portfolio of scooters and motorbikes. What's next?
"We're not a one hit wonder, that's for sure. This [the i300]  platform has been designed to spawn variants, so expect different formats in time.  Then we're going to do an even faster version of this because we need a halo model, and the styling supports the idea of a sci-fi styled fast electric scooter.
"And then we'll look at a motorbike for enthusiasts. It's a way off, because it will be bought in small numbers as a toy. Our mandate is to get people off electric vehicles, and a superbike isn't going to do that. But we need halo products that will capture the imagination."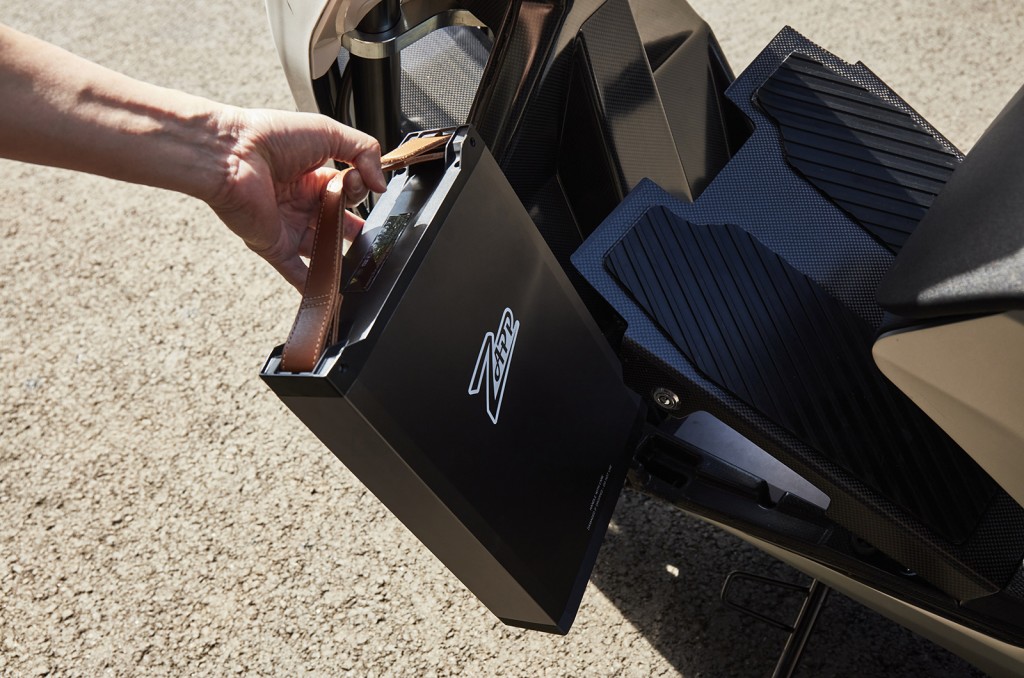 How will you go about setting up a dealer network?
"We won't! There's no dealerships. There will be pop-up retail stores and there will be online sales and support. The American concept of selling people what they need from the comfort of their living room is our guiding principle. Following the traditional model of dealerships would be like going down a rabbit hole - we don't need to."
How quickly can you do that?
"On the scooter side, very quickly. The architecture of the i300 is built around two aluminium blades, which hold the whole thing together like an exoskeleton. The whole bike is only held together by four pieces of metal, which can be assembled in minutes. There's no paint on them, it's just wrapped, assembled and plugged in. 
"We assemble in Thailand, just down the road from Triumph, in a third party factory. It has the capacity to build about 300,000 bikes a year, so we're in good shape if the demand is there. We're taking pre-orders and the signs are quite healthy."
READ MORE
Subscribe to the Move Electric newsletter
e-CARS
UK charging networks: complete guide to every provider
New Cupra UrbanRebel is a bold EV supermini with 273-mile range
e-BIKES
10 fun things to try on an electric bike
Living with a Gocycle G4: how easy is it to adjust to?
e-MOTORBIKES
Seat Mó eScooter 125 UK review
How to do a CBT on an electric motorbike
Energica unveils new Experia electric tourer motorbike
e-SCOOTERS
Are e-scooters legal in the UK?
Private e-scooter rules 'cannot simply copy' rental regulations
Superpedestrian's European boss on why e-scooters are for everyone
e-WORLD
New Candela P-12 Shuttle to arrive as first electric 'flying' ferry
Pipistrel Velis Electro: meet the first certified electric plane