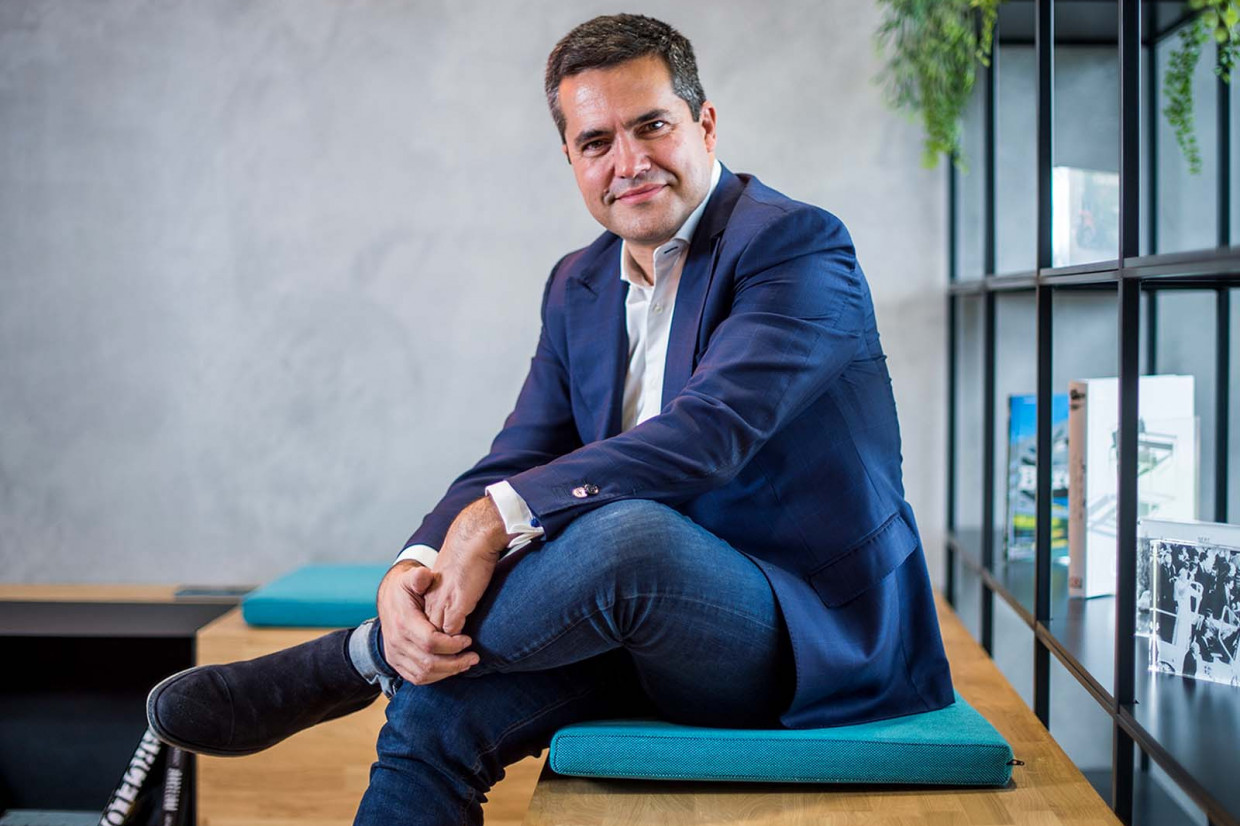 "Are we crazy or what?"
Seat, a stalwart of traditional car manufacturing for more than 70 years, is venturing into the a world of electric mobility, spearheaded by their new sub brand, Seat Mo.
Already it is selling an electric scooter in the UK, and there are plans for a suite of different products to challenge the market and test consumer appetite for innovations.
Radical? Maybe, although history may prove they just moved first. Crazy? Seat Mo director Lucas Casanovas is happy to admit as much, but as he explains below he's also absolutely confident that it will prove the right decision.
What is Seat Mo?
Seat Mo is the car brand's new e-mobility division. Initially, it will sell the Mo 125 electric scooter, plus in selected markets two e-scooters, the Seat Mo 65 and Seat Mo 25.
Mo's ambitions don't end there, though. It aims to produce more electric vehicles over the next few years, with the Minimo Concept set to make production next to rival the Citroen Ami and Renault Twizy.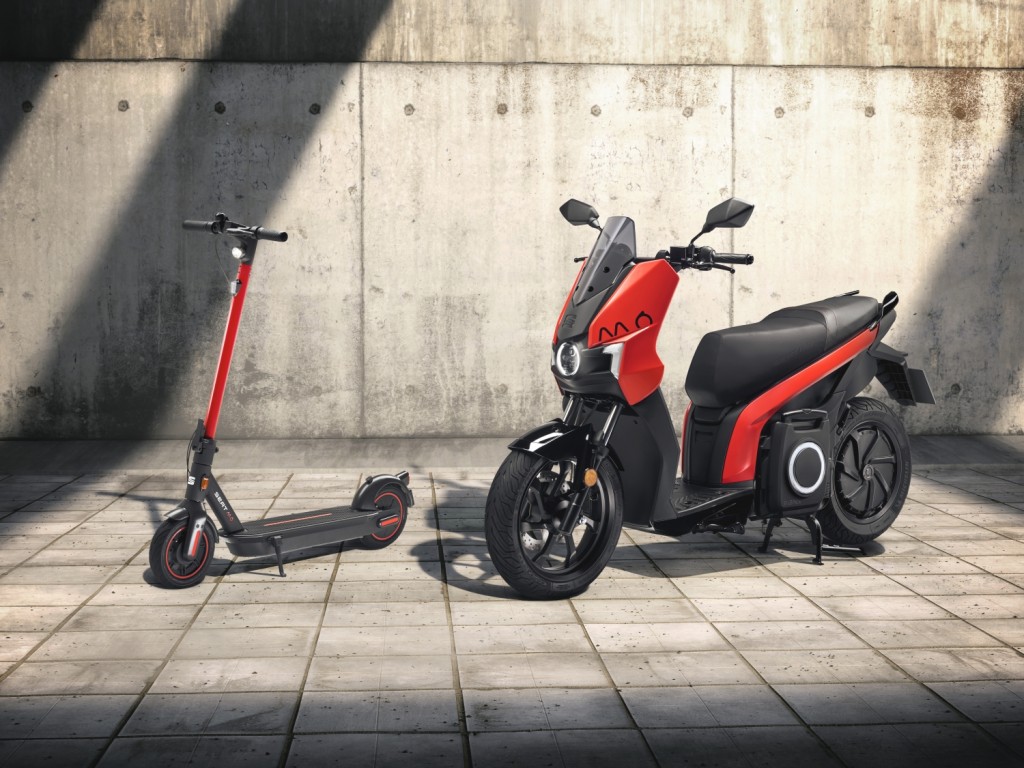 Why is Seat moving into the e-mobility market?
Casanovas says the answer is simple: Seat's car buyers are younger than for most brands, and so they are more open to embracing change.
He points to data showing the average age of a new car buyer in Europe is around 56 to 58, whereas for Seat it is 46-48 years-old. 
Casanovas also highlights data that shows that as a result of the 2008 financial crisis salaries have remained stable and yet car prices have risen due to advancements in technology. As a result, he claims, younger people are spending their money on their homes or other commodities rather than owning a car. In some countries data suggests 40-50% fewer young people are learning to drive.
"If young people don't have a driving licence, then of course they will not buy the car," says  Casanovas. "Based on that, we said to ourselves, 'The young generations need to move from A to B, but if they don't buy cars, what are they doing to move?'
"We saw this increasing use of the kick scooters, motorcycles and other mobility services like you Uber, for example. So we said, if we don't provide these new mobility solutions to the young generations, they will go somewhere else.
"This is when we decided to go to new micro-mobility products, but also to micro-mobility services."
The Seat Mo electric scooter and e-scooters have now been launched in 13 countries across Europe. In addition, Mo has launched a sharing and subscription service operating in Barcelona, where people can rent and hire the scooters when they need them. Further expansion plans are set to be announced imminently.
E-scooters are illegal to ride on public roads and pavements in the UK. Is this a concern for Seat Mo?
The UK Government has been running a trial rental scheme for the past year to learn more about the safety of e-scooters and is potentially looking to legalise the devices next year. Statistics suggest around 360,000 e-scooters have already been sold in 2020 alone, hence the push for their legalisation. 
"I think the UK is almost the only country in Europe which does not allow e-scooters on the street", says Casanovas. "But the point is that young people need to move from A to B.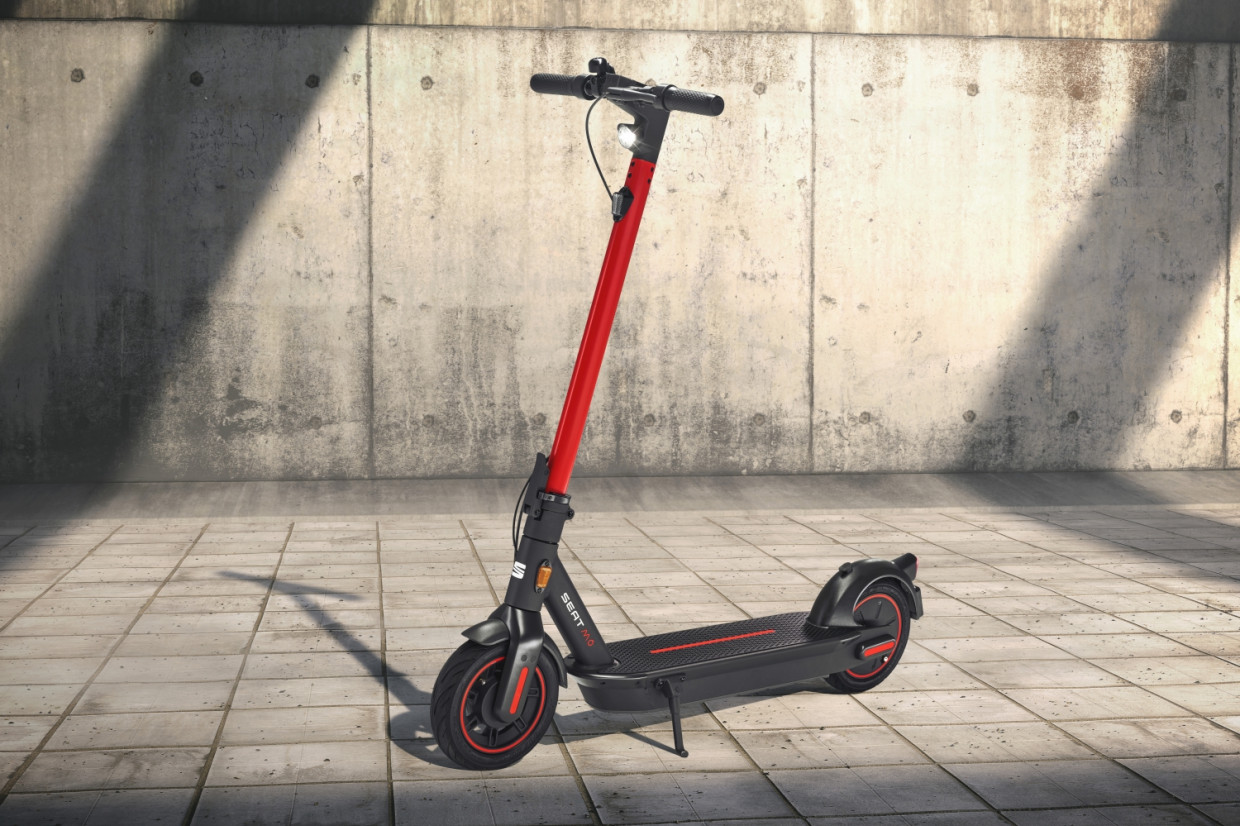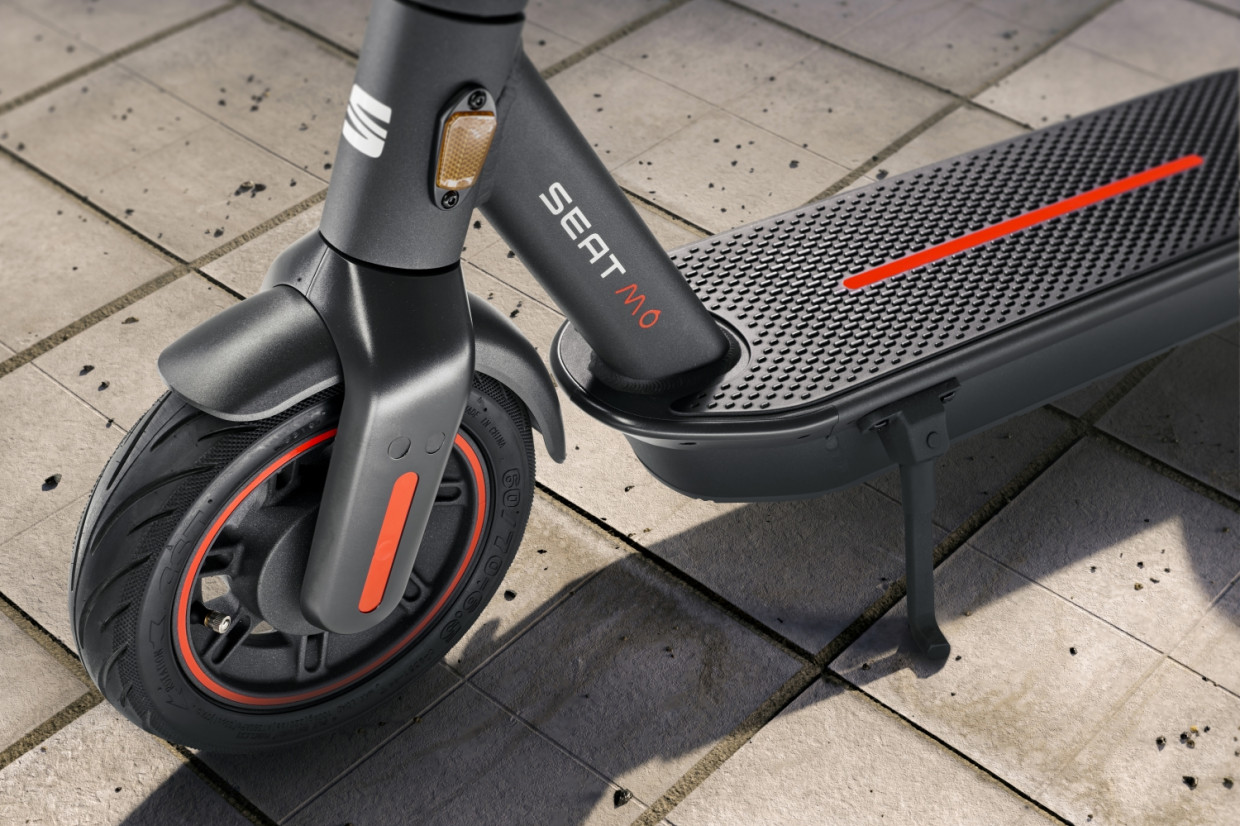 "The law should be changed. This is something that here we can try to influence a little bit but of course, we are not the law makers. I think e-scooters with proper legislation are a very good means of transport." 
Why would I choose a Seat Mo e-scooter over other products?
Seat Mo offers two e-scooters, the larger battery 65 model which has a range of 40 miles, and 25 model which has a range of 15.5 miles.
Casanovas acknowledges that an e-scooter buyer has a bewildering array of choices available to them, many at budget prices but of dubious quality, and points out that is why Seat is perfectly placed as a trusted brand to be entering the market.
"We were convinced from the very beginning that we wanted to put the Seat name up front," he says. "But that brought its own pressures: it meant we had to make sure that we offered our customers the best service and the best products. We don't want to harm or to damage our reputation."
Will we see the Seat Minimo Concept go into production?
Seat unveiled the Minimo Concept two years ago, the electric quadricycle at first glance looking very similar to the 'one plus one' Renault Twizy, where the driver sits ahead of the passenger.
Casanovas doesn't deny the Minimo's similarities to the Twizy, but highlights that it can feel a little insecure to drive in cities because of the SUVs and buses that tower it. He also questioned the one plus one layout, adding that the single door with the seat behind the driver is a challenge to get in and out of, particularly for older people.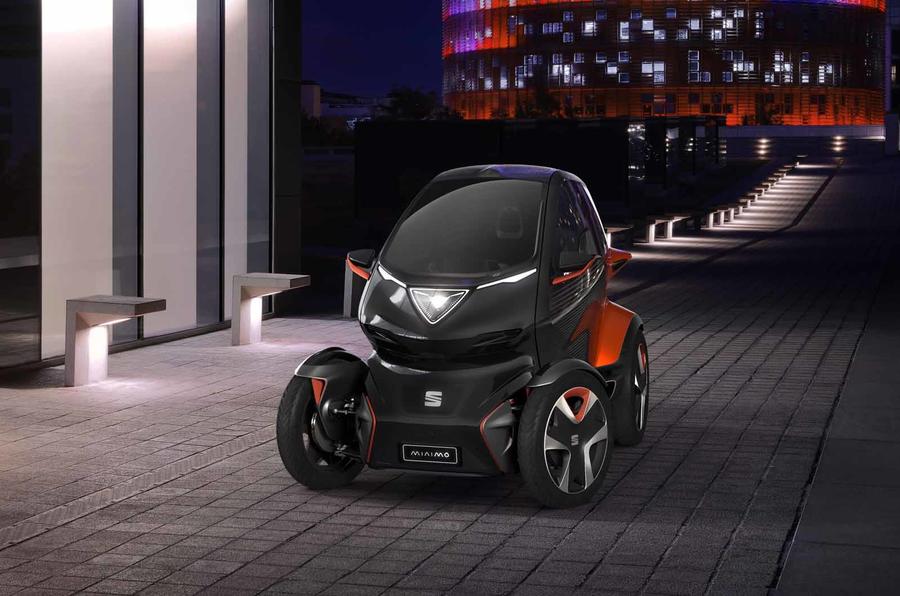 In contrast, Casanovas praises the Citroen Ami as a "very good concept that is appealing to young customers." The Ami differs from the Twizy and Minimo concept as a side-by-side two-seater. However, he also highlighted a shortcoming of the Ami, saying it is too wide to be parked in motorbike spaces, whereas the Twizy can be.
"We keep investigating which might be the ideal concept for us," says Casanovas in reference to the Minimo. "It has taken us a bit longer to come to the market with a final proposition because both concepts have pros and cons.
"Since we just have one chance to do it right, we are analysing in detail the customer needs of the young generations."
Why is Seat offering a subscription based service?
Seat is merging its products and services to give its customers more flexibility, according to Casanovas, highlighting that time-poor customers want the most seamless service possible.
"In France, for 250 euros per month, you can have a Seat Ibiza car plus the electric scooter plus our kick e-scooter together in one pack.
"Our idea is that for the weekend you need the car, but to go to the gym you may need only the motorcycle, and then for your kids to go to school just the e-scooter. 
"We are merging products and services because we have to be prepared to offer the maximum flexibility to our customers."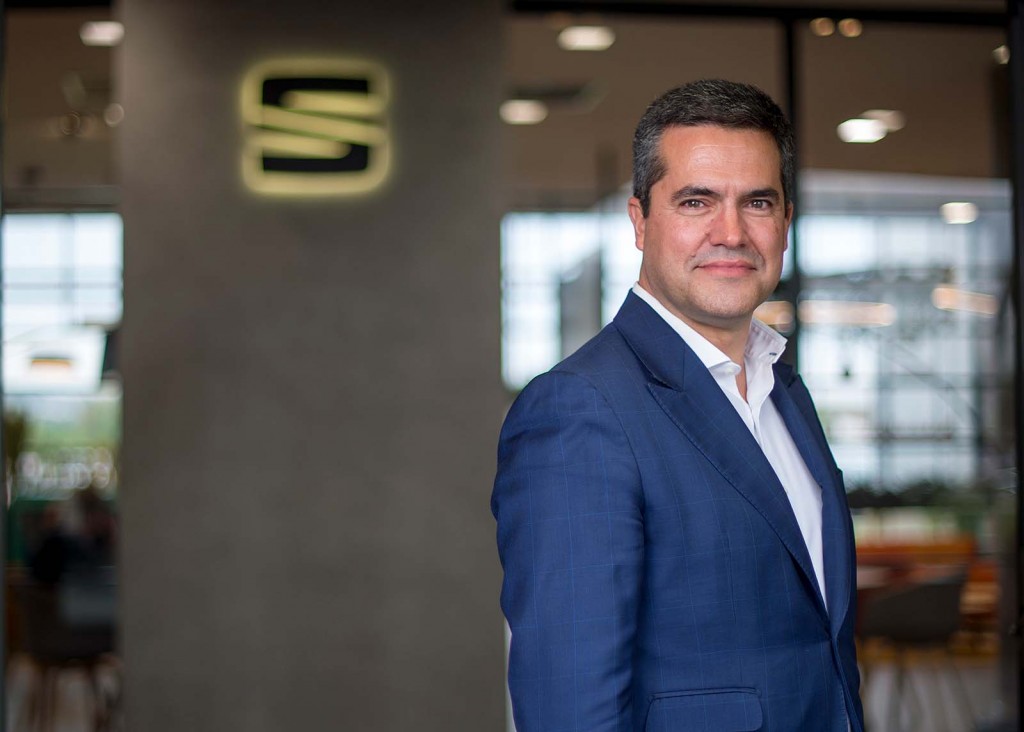 What next for Seat Mo?
Casanovas isn't about to outline Mo's future model plan, but it's clear that the brand has licence to push new ideas, based on modelling that suggests travel is set to change dramatically in the next decade, from short-term vehicle leasing through to car sharing schemes, the rise of electric mobility and pressure in cities to reduce emissions and congestion.
It's not alone - Renault has Mobilize, Toyota Kinto and other car makers are launching similar initiatives through partnerships - but by moving earlier, faster and potentially with more scale through its association with the VW Group, Seat is hoping that Mo can give it an advantage that helps it thrive long into the future - whatever it may look like.
READ MORE
e-CARS
e-BIKES
e-MOTORBIKES
e-SCOOTERS