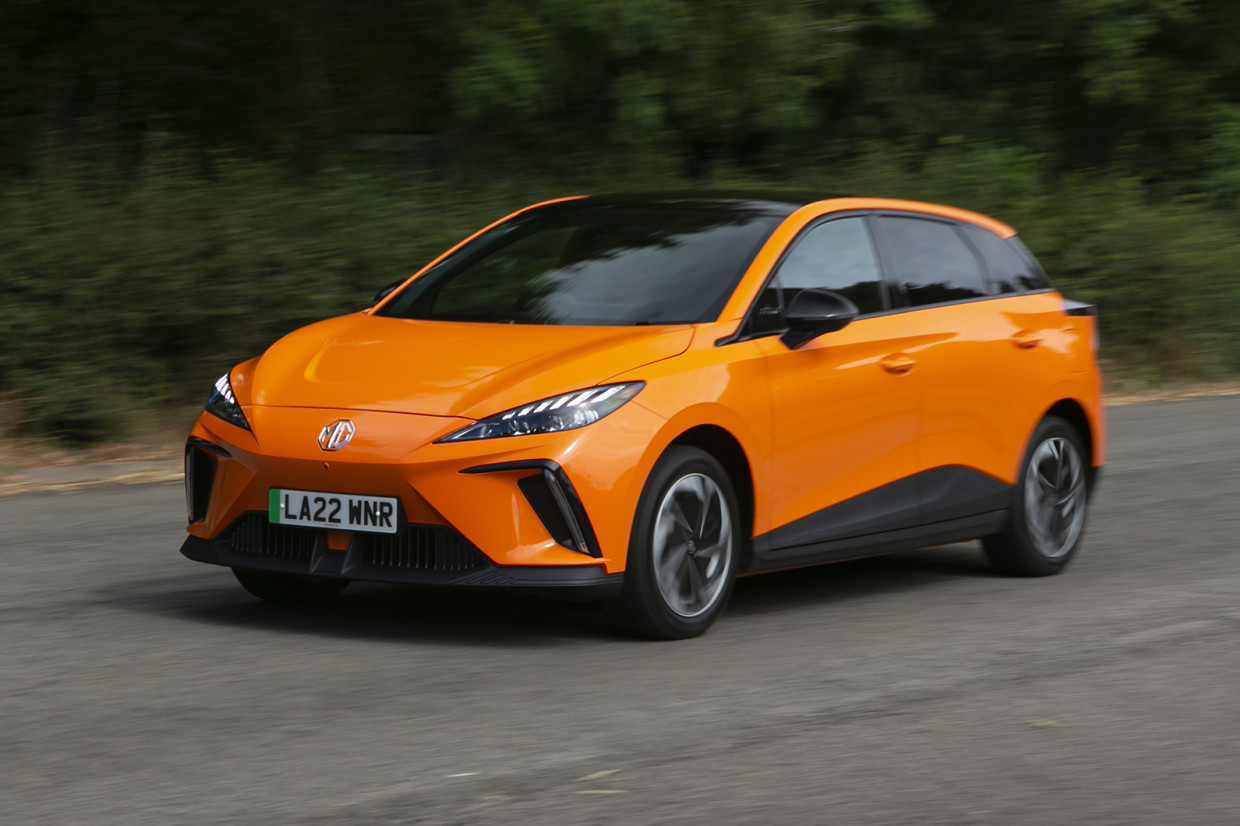 Move Electric verdict: four-and-a-half stars out of five
Sell it to me in a sentence…
MG's first bespoke electric car is a Volkswagen ID 3-rivalling family hatch that's packed with plenty of tech – and at a hugely competitive price.
You see quite a lot of electric MGs around these days…
You certainly do. MG, which is now owned by Chinese car giant SAIC, has been shooting up the UK sales charts in recent years, thanks to some thoroughly decent machines that handily undercut the competition. The firm's line-up includes electric versions of the MG ZS SUV and MG 5 estate (which is getting a heavily revamped version soon), but with all due respect to those models the MG 4 is a dramatic step forward.
For starters, just look at it. It is recognisably an MG, but with sharper, sleeker, angular styling. There's a distinctive front end (which features an Active Grille Shutter system to adjust air flow as needed), 17in alloy wheels, neat LED light features at the rear and even a twin aero rear spoiler.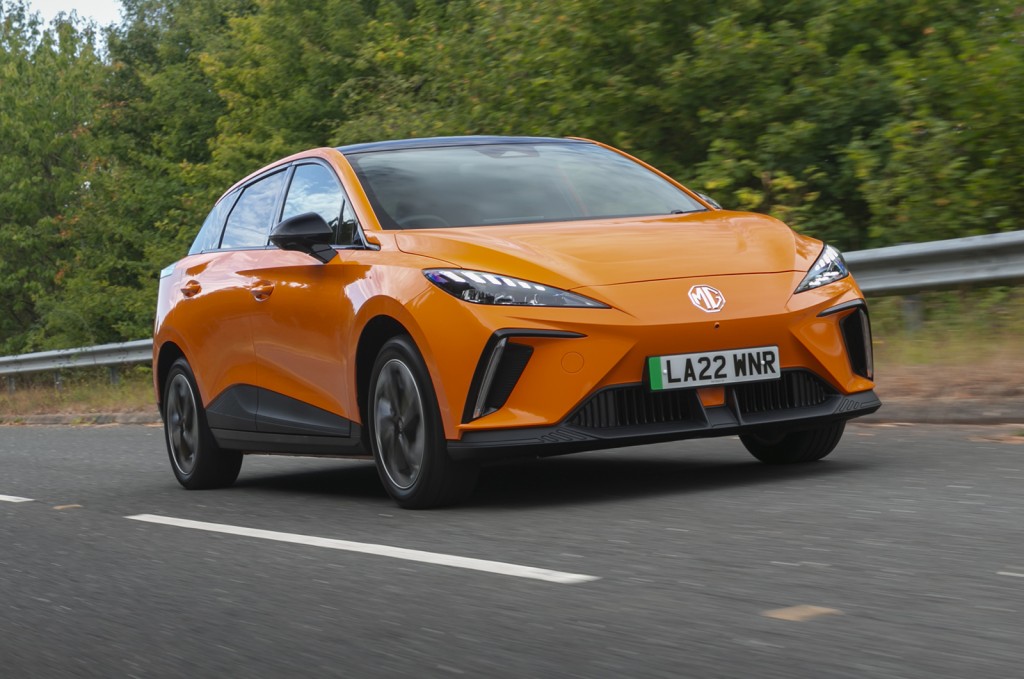 It's the first MG built on SAIC's new bespoke electric Modular Scalable Platform (MSP), which will be used as the basis for a whole future line-up of EVs ranging from hatchbacks to C-segment SUVs. MG claims the platform has 50:50 weight distribution and a low centre of gravity, offers a range of battery sizes and has even been designed to potentially allow for battery swap technology on future models.
Sticking closer to the present, the MSP architecture is designed around a natively rear-wheel-drive configuration with a single motor on the rear axle, although it can house twin motor all-wheel-drive powertrains.
The MG 4 has already launched in China, where it's known as the MG Mulan, in honour of the Chinese legend of Hua Mulan (who has also been celebrated in entirely unrelated Disney animated film form). In case you were wondering, the Mulan name is used in China because four is considered an unlucky number.
At launch in the UK, the MG 4 will be offered with a single 150kW motor that drives the rear wheels, along with two battery sizes – 51kWh Standard Range and 64kWh Long Range – and two trim levels. The entry-level 51kWh Standard Range battery offers an official range of 218 miles and is offered in basic SE trim. Long Range models feature a 64kWh battery and are offered in SE and Trophy trims, which have a 281-mile and 270-mile range respectively.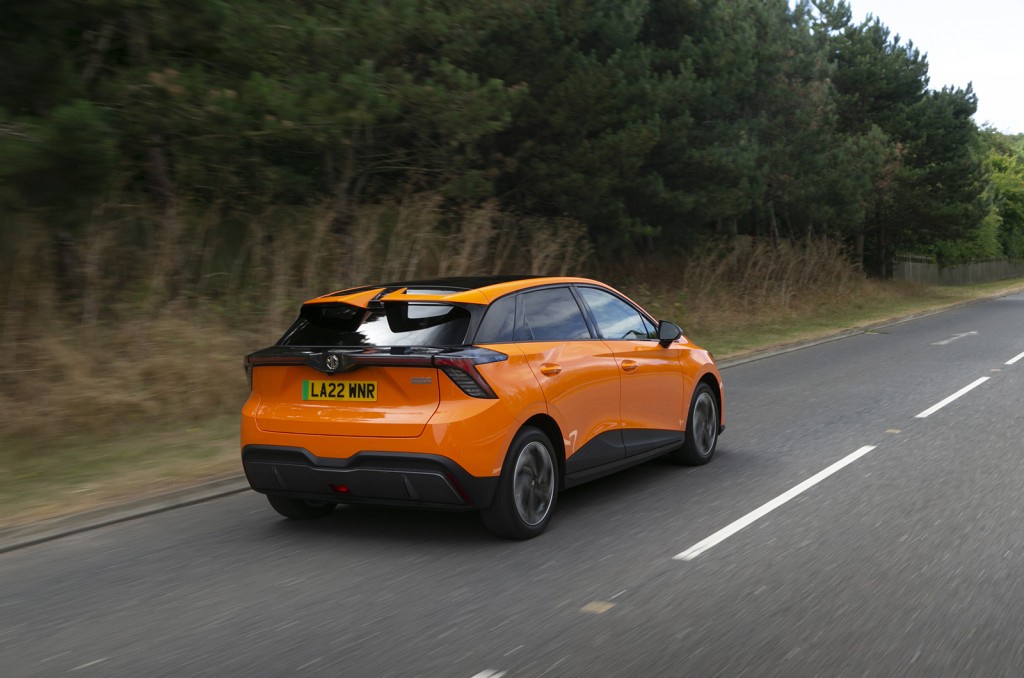 All models feature a 7kW on-board charger, giving a 10-100% charge in 7.5 hours on a 7kW home charger. Standard Range models can fast charger at speeds of 117kW, while Long Range models can charge at speeds of up to 135kW.
An Extended Range model, featuring a 77kWh battery, is due to reach the UK in the second quarter of 2023, closely followed by an all-wheel-drive High Performance version that will offer an impressive 330kW.
A rear-driven, bespoke electric family hatch with a 150kW motor? It sounds a bit like a Volkswagen ID 3…
While MG believes that the 4 can win buyers from a wide spectrum of the market, there's no doubt that the Volkswagen ID 3 is the closest, more direct comparison. The two machines are virtually identical in dimensions – the slightly more rounded ID 3 is a little higher – and in terms of performance. 
The ID 3, which is built on the Volkswagen Group's bespoke electric MEB platform is also rear-driven, and is also powered by a 150kW motor. In the UK, the ID 3 is currently only offered in just one spec: the 58kWh Pro Performance in Life trim, which has a range of 264 miles.
The big difference between the MG 4 and the ID 3 – and likely a key reason MG invites comparison to its German rival – comes on price. While the ID 3 Pro Performance Life starts at £36,195, the entry-level MG 4 SE Standard Range is priced from £25,995. SE Long Range models start at £28,495, while top-spec Trophy Long Range – which MG expects to be the most popular option in the UK – will set you back £31,495.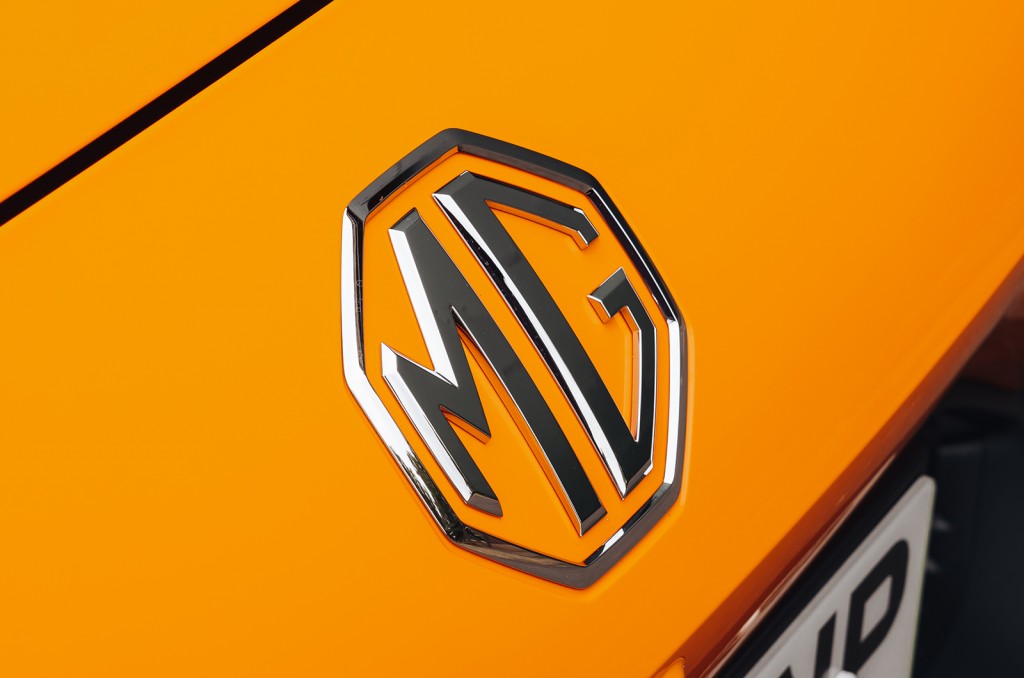 If you opt for a PCP deal, MG says that monthly payments will start from £300 for the entry-level version, rising to £410 for the Trophy Long Range. And you get a seven-year, 80,000-mile warranty.
That price doesn't just undercut the ID 3, of course: it makes the entry-level MG 4 cheaper than smaller EVs like the Renault Zoe, Peugeot e-208 and Fiat 500. 
What's the catch? They must be skimping on the kit, surely?
Actually, both trim levels of the MG 4 feature plenty of kit. Entry-level SE models feature a 7in digital driver display and a 10.25in infotainment scheme that features Apple CarPlay and Android Auto compatibility. There's a four-speaker audio system and lots of driver assistance kit including emergency braking, adaptive cruise control, traffic sign recognition and lane keep assist.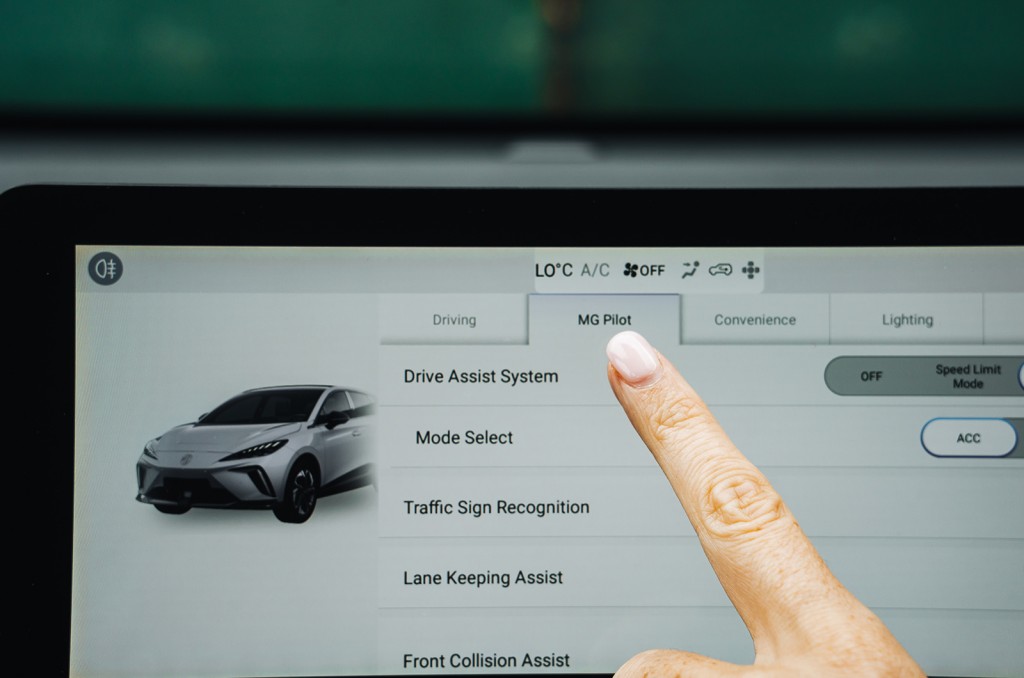 Meanwhile, Trophy models gain extra driver assistance features including blind spot detection, a six-speaker audio system, satellite navigation, a 360-degree parking camera, heated front seats and steering wheels, a remote Bluetooth key, a wireless phone charger and a two-tone black roof.
So what's the MG 4 like inside?
The interior of the MG 4 is very clean and modern, with a distinct premium feel. It doesn't quite live up to the dynamic styling of the slick exterior, but it's well laid-out and comfortable.
Much like the ID 3 and many bespoke electric cars, the dashboard is dominated by the infotainment system, and there are very few buttons or physical switches. Thankfully, the MG 4 does retain a line of chunky buttons below the infotainment that give access to key features.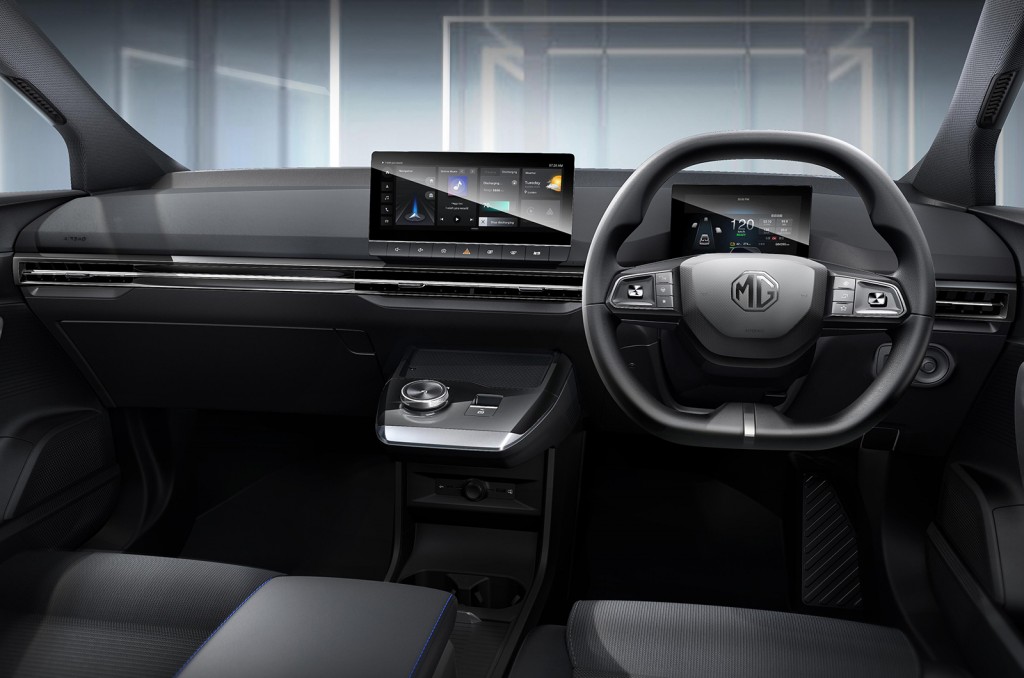 The infotainment system is reasonably slick, and well designed, with the ability to customise the features you want on the home screen. It mostly works very well, although some of the controls are on the small side, particularly when you get into the settings section. 
There's a neat central control panel with the drive selector on it, which is set just in front of a smartphone holder (which is a wireless charger on Trophy models).
There's decent room in the back – you could definitely fit five adults in the car – and the boot is a decent 363 litres (although that is smaller than the boot in the ID 3).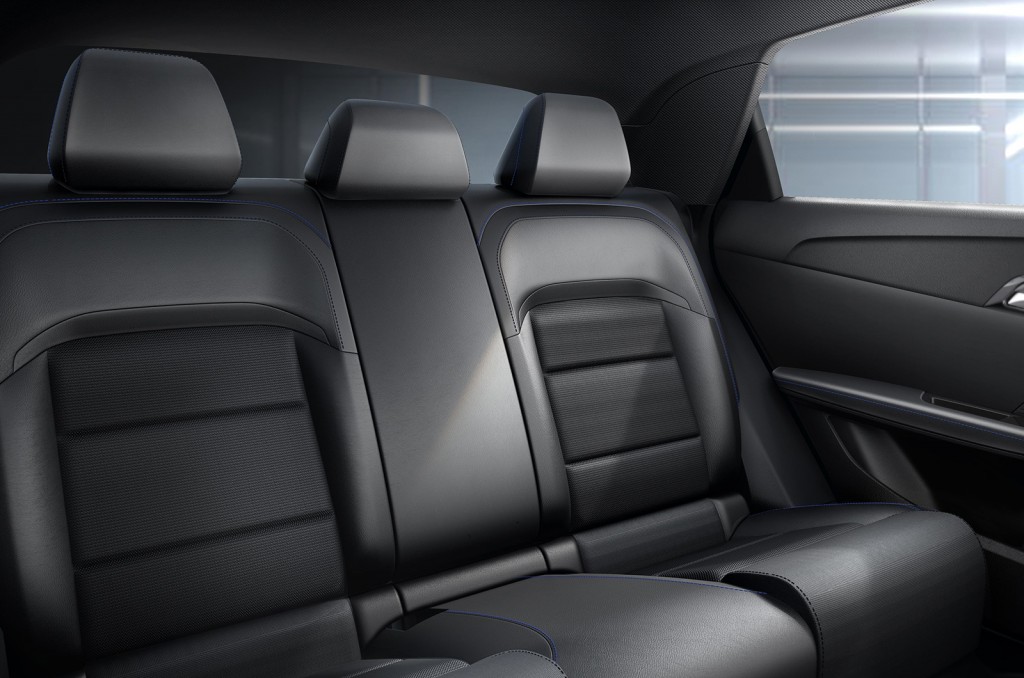 That said, while the interior looks the part you can spot the areas where MG has worked to keep the costs down to help meet its eyebrow-raising price. The buttons don't feel as nice as they look, and some of the plastics and fabrics don't feel that premium. You might also spot the lack of grab handles above the doors.
But we shouldn't overstate this: dig around plenty of cars – including some with far posher badges – and you'll find cheaper materials where manufacturers have saved money. And given that competitive £25,995 starting price, it's a reasonable trade-off.
So is there a trade-off when you're driving it?
Here's the thing: the MG 4 doesn't feel like a budget machine to drive. In fact, it delivers pretty much everything you'd want from an electric family hatch.
The acceleration offered by the 150kW motor is linear and smooth, and with 184lb ft of torque it's got plenty of pull whenever you need it. It doesn't feel as fast as some EVs, but it's never lacking for the power you need in almost any situation.
There are a range of drive modes on offer that adjust the chassis and performance. Eco mode does the traditional job of limiting acceleration and some of the setting to preserve the battery, while if you go up to Sport the steering tightens up and the power is more easily accessible.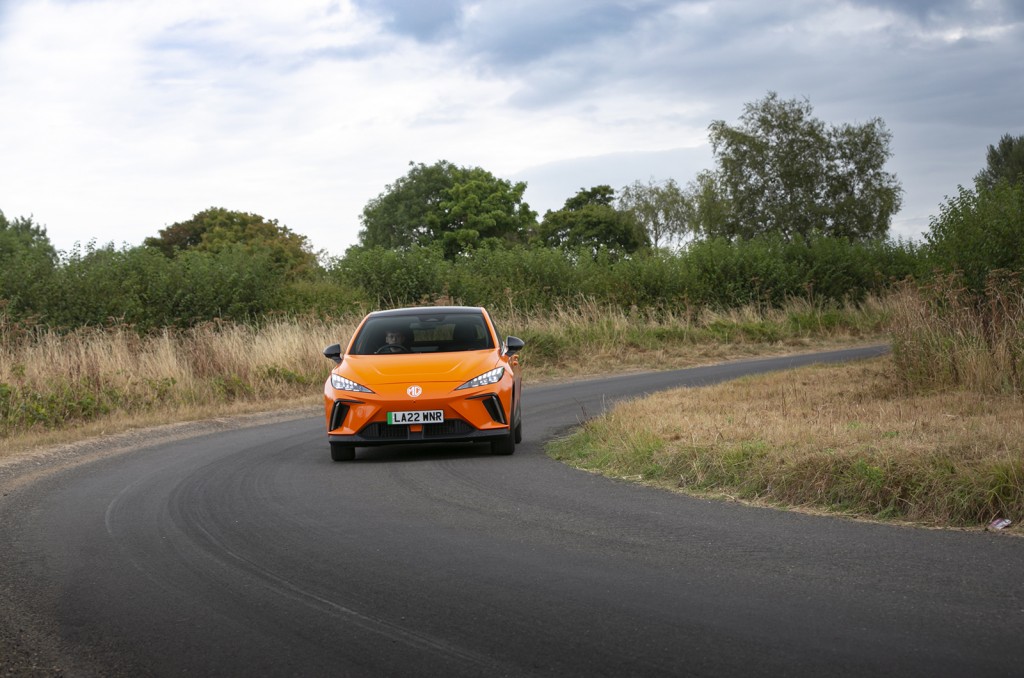 The MG 4 also impressed because of its efficiency: during our test run on mixed town and country roads we averaged close to four miles per kilowatt hour, without any real effort to drive efficiently. 
There are also four levels of brake regeneration on off: Low, Medium, Strong and Adaptive. As is often the case, Strong was our favoured setting, although it doesn't offer true one-pedal driving like many other EVs. Still, if you're new to electric vehicles it's nice to have a range of settings to work up to as you adjust to the wonders of brake regeneration.
One area where the MG 4 really scores is in the ride quality. It's more refined that you might expect from the price, with a focus on comfort. It's soft enough that it makes for comfortable cruising around town, yet with enough of a dynamic edge that it doesn't feel floaty or lost at higher speeds.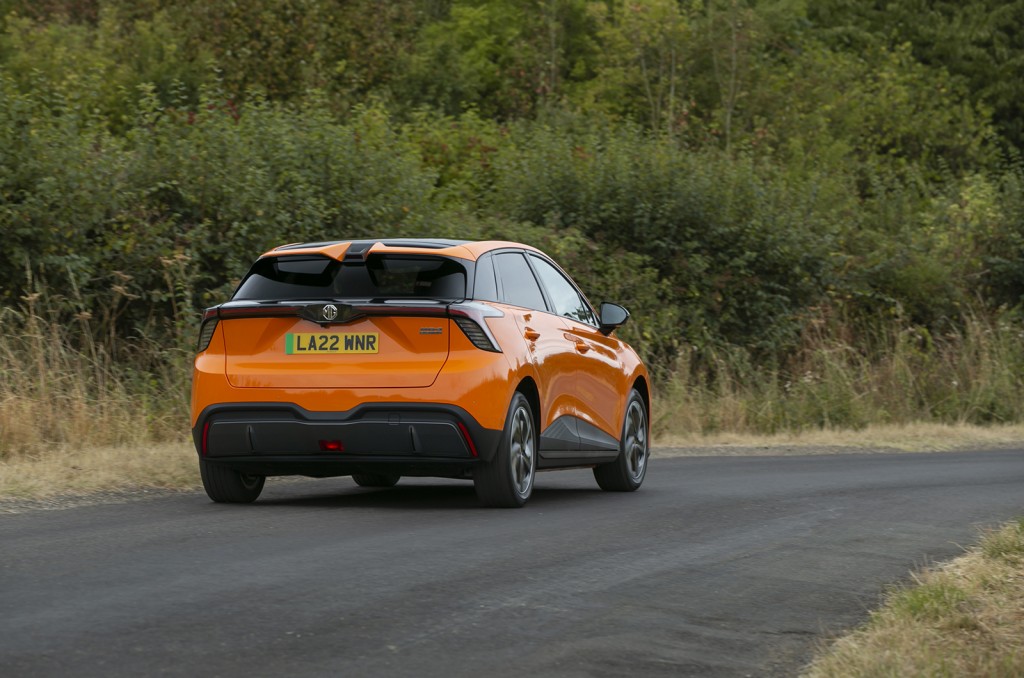 On faster country roads, the MG 4 does move around a little bit more than you'd ideally like, but it responds well to steering inputs and is direct and easy to handle. It's certainly not going to be mistaken for a dynamic hot hatch, but that's not really the goal. This is right in the heart of easy-going family electric hatch territory – and, frankly, behind the wheel it doesn't feel like a cut-price budget machine.
Visibility is good all-round, but we did note a fair amount of road noise at higher speeds that does affect the refined feel a little bit.
What rivals should I consider?
You know what we're going to say here: the Volkswagen ID 3 and its Cupra Born sibling. The MG 4 isn't actually a fake ID, but it's clearly been designed with the German hatch in its sights. The VW is more refined in places, and likely has greater brand cachet if that sort of thing matters to you, but the price difference is enough to really make you think.
You could also look at smaller electric hatches such as the Renault Zoe, Fiat 500, Vauxhall Corsa-e and Peugeot e-208. 
Verdict
The MG 4 is an excellent all-round package: it's stylish and comfortable, decent to drive and well-equipped. And when you consider the price, it becomes a truly compelling package – it's easy to see why MG expects this to rapidly become its UK best-seller.
It's not devoid of irritations, and you can find fixtures and fittings that reflect that comparatively low price. But think of it a bit like those Aldi or Lidl products designed to look suspiciously like items you'll find in posher supermarkets, but at a much lower price (yes, Cuthbert the Caterpillar, we're looking at you). It might not be quite as refined, but it's remarkably close and, if you cast aside your brand perceptions, you'll likely be genuinely impressed.
The MG 4 isn't just a good car for the price: it's simply a thoroughly good car.