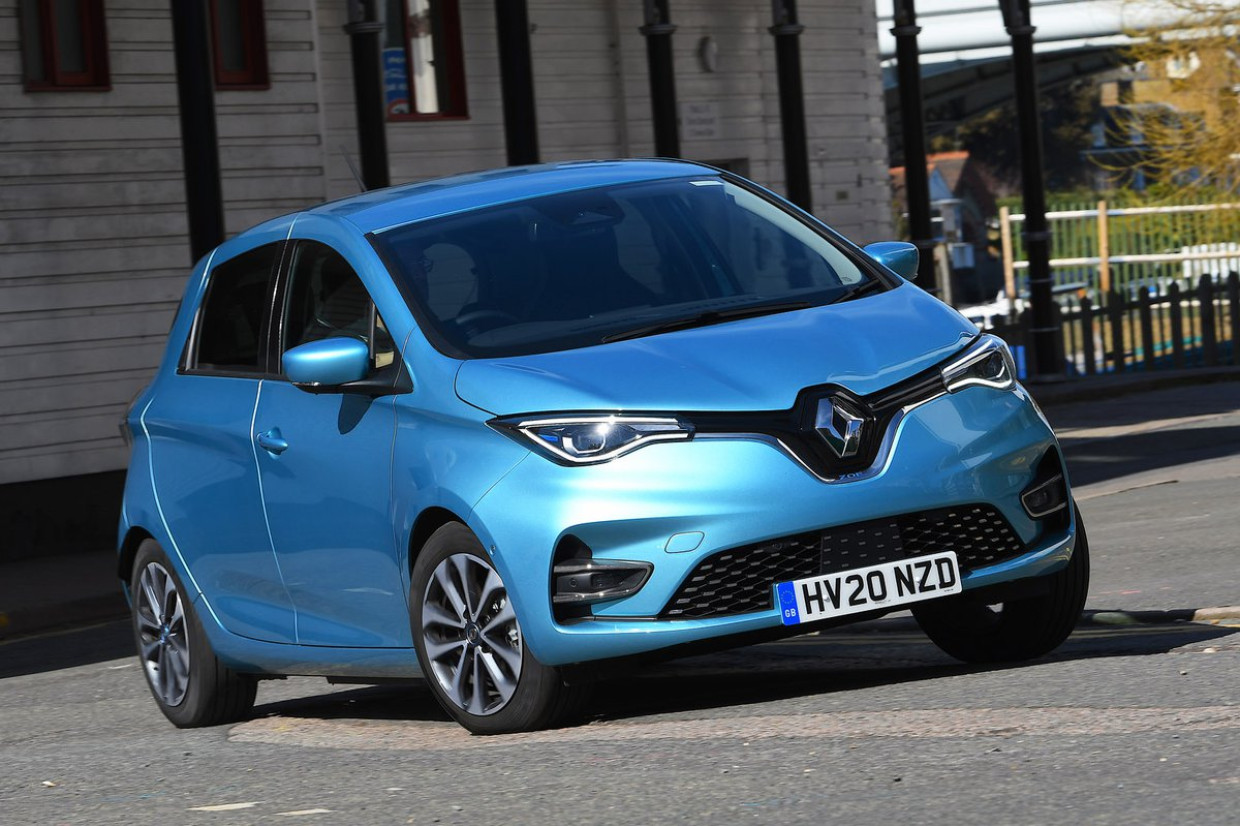 Move Electric verdict: four stars out of five
Sell it to me in a sentence...
The Renault Zoe is a Fiesta-sized electric car, is relatively affordable, highly capable and - having been the first mainstream EV to go on sale in Europe - is now also the best-selling one too, meaning there are a lot of happy customers out there ready to extol its virtues.
Tell me more
Over the years the Renault Zoe has been refined and fine tuned, meaning that each generation of the car just gets better. Most notably it has taken leaps in the amount of range it offers even though its price hasn't gone up too much. Improved quality of materials, the capability of the in-car technology and improvements to how it drives are also stand-outs.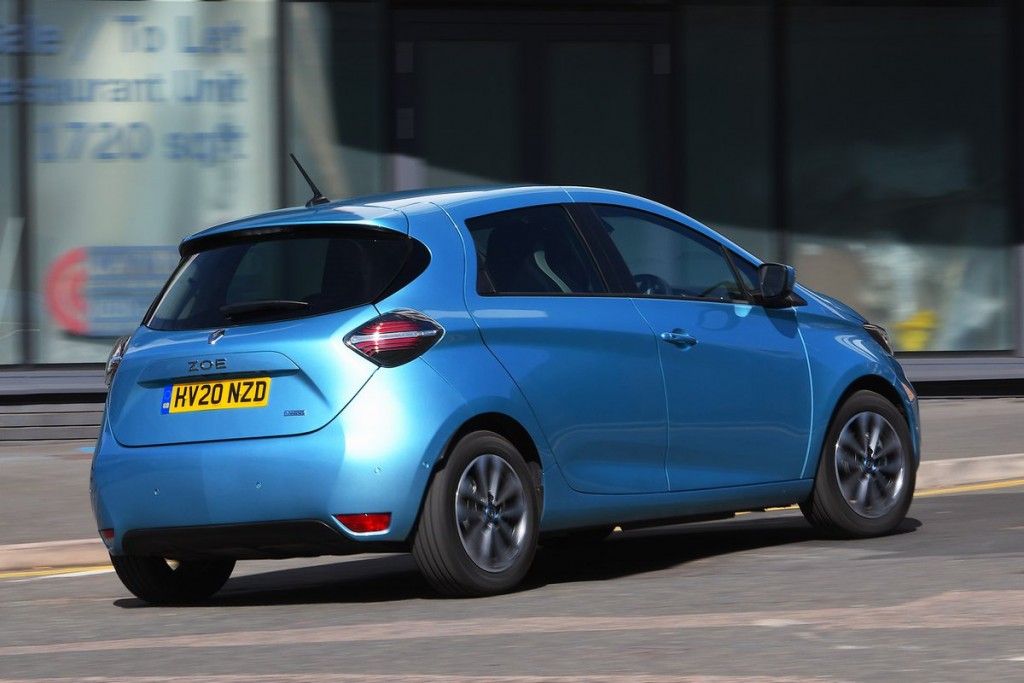 That means that the Zoe is bang on the pace when compared to its rivals - and for most buyers one of the very best at this price point.
What makes the Zoe standout?
If you've never driven an electric car before, you'll probably climb out after a test drive pondering just how normal the Renault Zoe feels, even after a relatively short amount of time behind the wheel.
Yes, there are a few things to get used to, most notably the force of deceleration when you lift off the accelerator, which in its highest setting can be quite sharp as it harvests small amounts of electricity from the rolling wheels. However, there's also the instant acceleration from the electric motor and the new sounds you hear because there's no engine thrum in the way. But, overall, normal is the word.
What's more, there's a lot of very rational reasons to love the Zoe, but before we get there it's worth a line about its looks; while they are, of course, subjective, we think the Zoe has evolved into a very cute, very cohesive design, that juggles visual appeal and user-friendliness extremely effectively both inside and out.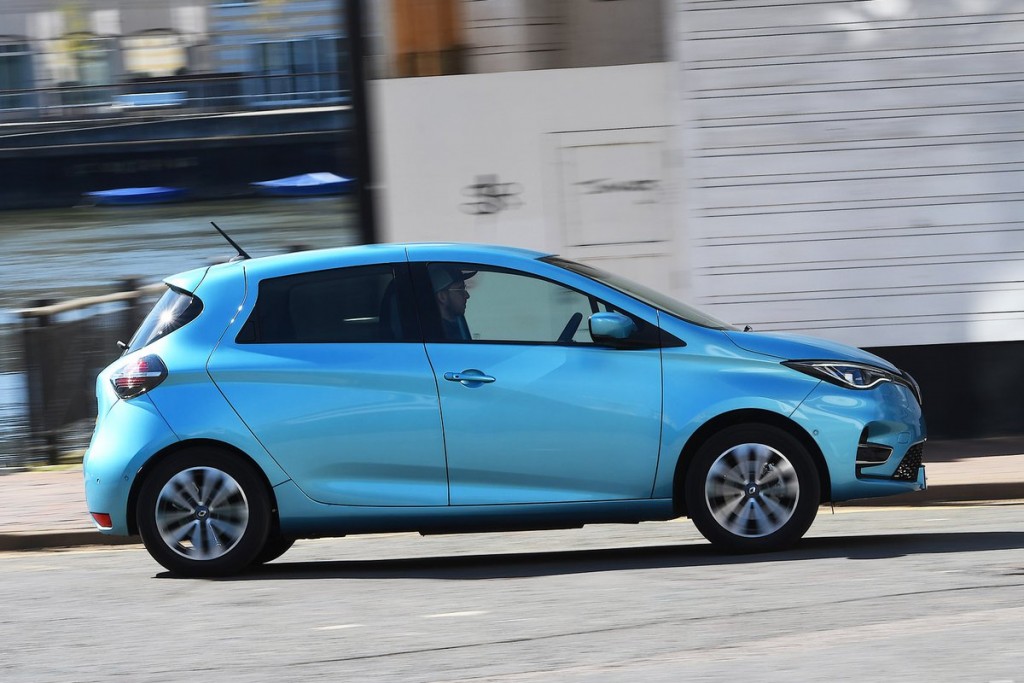 But if your head rules your heart to any degree, you'll also want to know that the Zoe represents terrific value against rivals, whether on lease or outright purchase. It also offers a smidgen more space in an interior that is - especially on high-level trims - rather fancy. Long distance travellers will welcome the fact it goes further between charges than some rivals, too.
We want to talk electricity. Geek us out...
We've mentioned already that the Renault Zoe's range is a standout feature; well, all Zoes come with 52kWh 400v lithium-ion battery, which gives an official range of 245 miles, which in our experience means you can confidently drive around 200 miles in the stop-start conditions of the real world. 
Most owners will charge using the 7kWh wallbox home charger that comes with the car, meaning it has a charge time from empty to full in 9 hours and 25 minutes, but if you use a faster charger when you are out and about the Zoe will suck electricity up at a maximum of 22kWh, giving a full charge time of 2 hours and 54 minutes.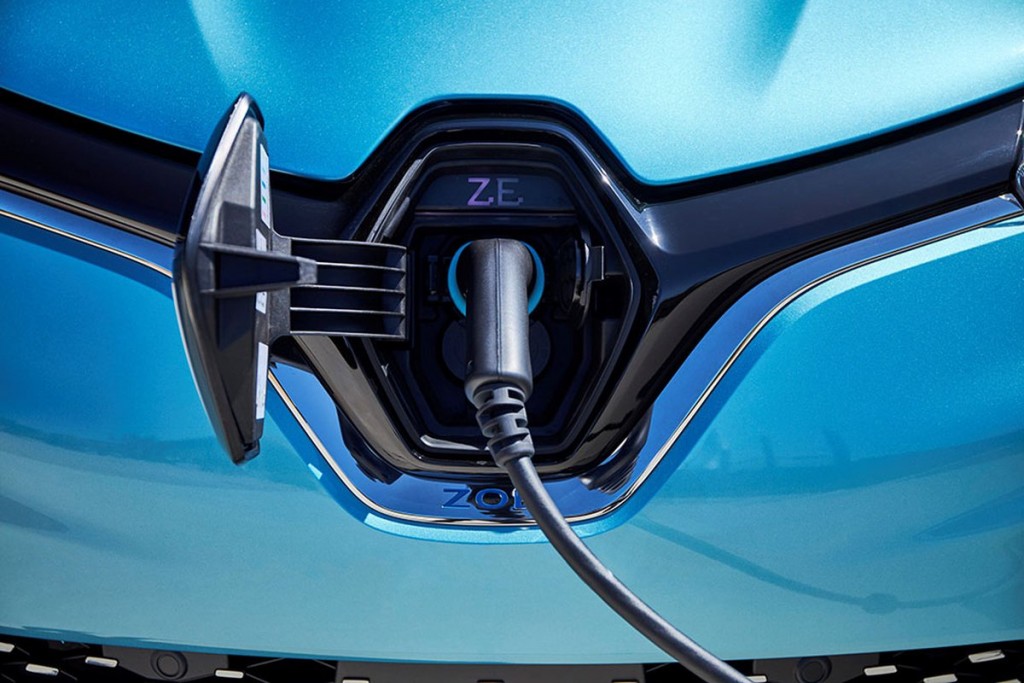 What's more, you can pay extra for even faster 50kWh CCS DC charger compatibility, which offers a full charge in just 1 hour and 29 minutes or can add 90 miles of range in 30 minutes, which is about as long as it takes to go to the toilet and buy a coffee.
Buyers must also weigh up just how fast they want their Zoe to be. There's a choice of an 80kW (104bhp) R110 model, and a more powerful 100kW (134bhp) R135 model. Just to add some complication the R110 is standard on Play and Iconic trims, and the R135 is optional on Iconic and standard on the GT-line.
We think the standard R110 is enough for most people, but if you want to play Top Trumps the 0-62mph times are 11.4sec and 9.5sec respectively. Neither is trousers-on-fire fast, although the acceleration from 0-30mph on both is pretty beguiling.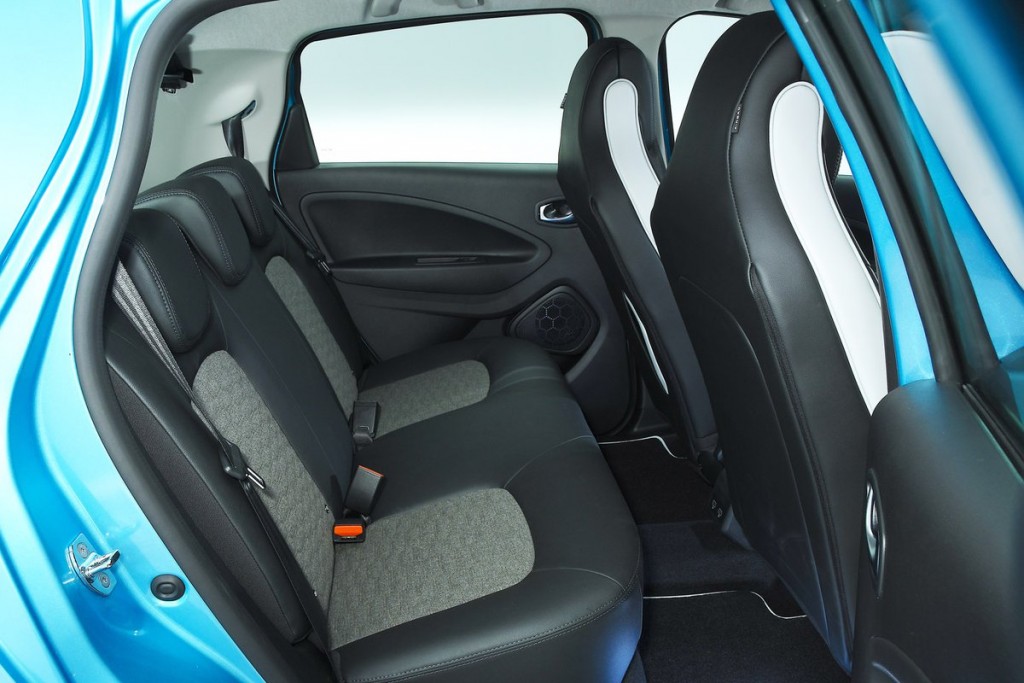 You said it's 'normal' to drive. Is that a good thing?
We think so, yes. True, if you're looking for knife-edge thrills the Renault Zoe handling and acceleration prowess are going to disappoint, but if you're after a relaxingly unobtrusive, rounded driving experience that comes with a fizz of specialness because you're being propelled by electricity, you're in the right place.
The Zoe rides and handles reasonably, accelerates briskly from a standstill and acceptably quickly thereafter, and benefits from light, precise steering, making it a doddle to place on the road, whether you are joining a motorway or squeezing into a parking space.
So, while it won't set your trousers on fire with excitement, the Zoe is a mostly effortless companion..
I want more fizz than that. Can I find it on the inside?
You'll certainly get a tingle of excitement from the Renault Zoe's interior and dashboard layout, especially on higher trim level models, which get a bigger, flashier infotainment screen and use some different materials, the most intriguing of which is a recycled dashboard material made using, among other things, old Renault seat belts. That might sound a bit odd, but it adds both visual flair and a dash of intrigue.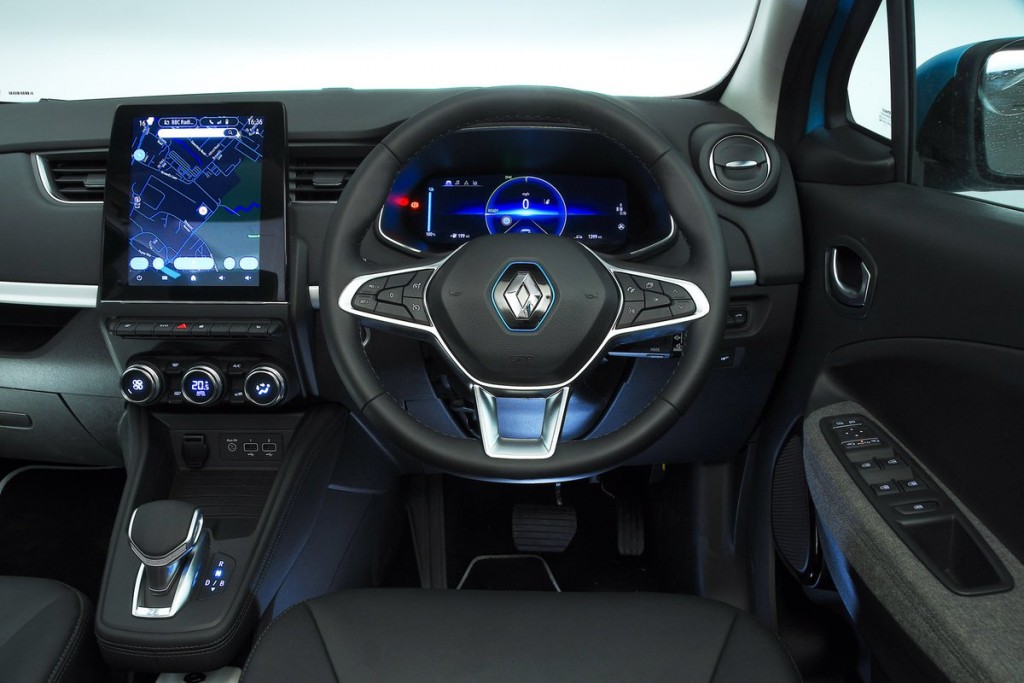 That infotainment is worth dwelling on for its ease of use, too; it has sharp graphics, a logical layout and importantly smartphone mirroring comes as standard, through Android Auto and Apple CarPlay. Compared with some rival systems it's a doddle to use - and there's even a fun twist, in the form of a leaf eco-meter which grows and shrinks depending on how efficiently you're driving.
There must be some downsides?
The Zoe's good, but not perfect, especially in the eyes of the safety regulators, Euro NCAP, who refused to grade it in late 2021 when Renault removed some life-saving equipment. A no star rating is not a good look, and while it doesn't mean the Zoe is unsafe compared to many older cars on our roads, it does mean it is short of the very latest equipment that marks the newest cars out as being safer these days. 
Beyond that, there are a couple of niggles you should consider - but let's be clear, they are likely to be just niggles.
Chief among them is the way the Zoe rides over broken surfaces; it's not a deal-breaker, but you do feel a lot more of the lumps, bumps, ruts and potholes through the seat than in some other rivals.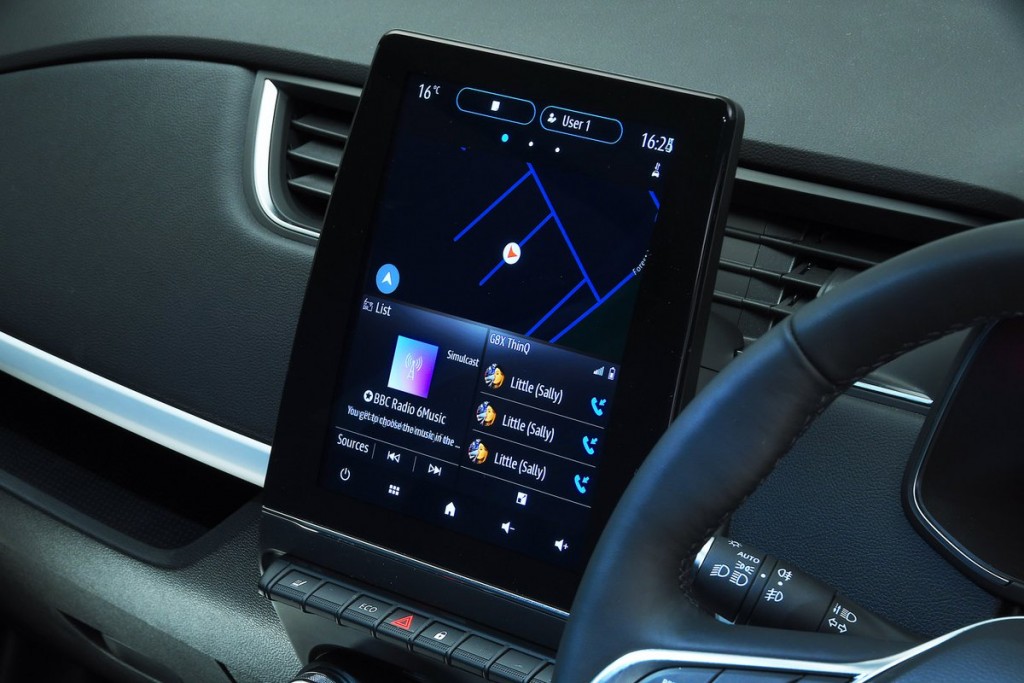 Then there's the driving position, which feels artificially high and takes a little bit of getting used to. Taller rear passengers may also have quibbles over the amount of head room they have. 
Beyond that, we'd recommend pausing for a moment over the safety specs, the entry-level models do without automatic emergency braking, which scans the road to detect any potential impacts and apply the brakes. It's a proven system that has effectively mitigated many crashes, and we'd recommend spending the extra. 
What Renault Zoe rivals should I consider before I buy?
The Peugeot e-208 is the most obvious rival, the standout difference being its comfortable, high-tech interior, and the fact it lets quite a bit less wind noise inside. You do get a bit less range between charges, though.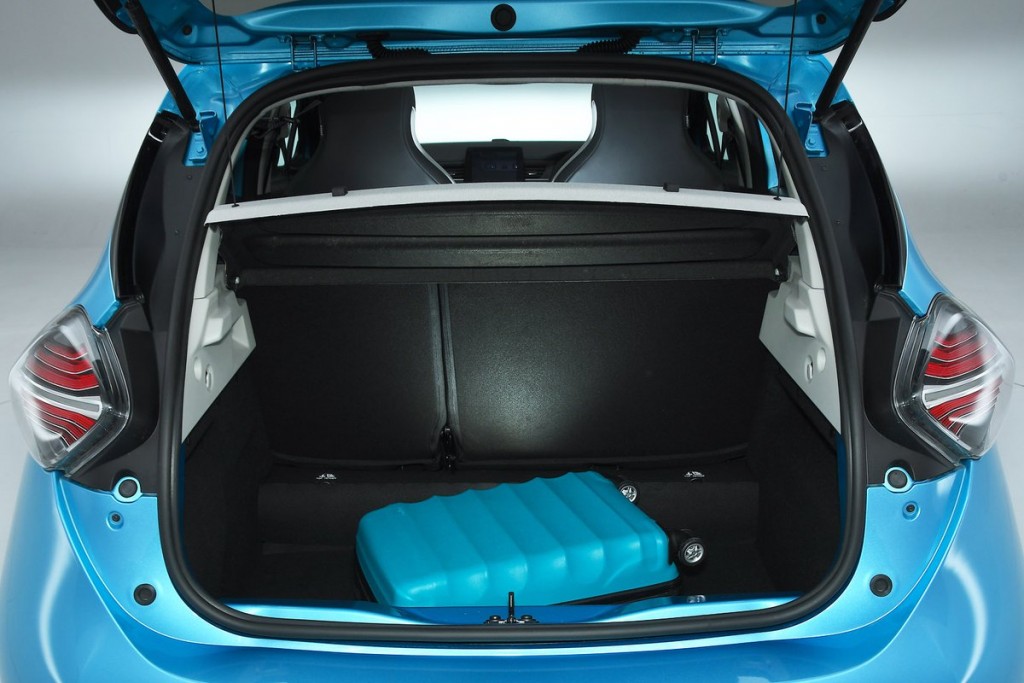 If you want to turn heads, the glitzy but compact Fiat 500 is also worth a look, as is the much shorter range Honda E. 
The Vauxhall Corsa-e is aimed at the same audience but not quite as strong an all-rounder in our opinion, while if you're willing to stretch the budget a bit the Nissan Leaf, Hyundai Ioniq and VW ID3 are worth considering.
Verdict
The Zoe is practical, good looking, easy to drive and is relatively affordable. Its range figures are commendable for a car of this size. Our only watch out is that safety rating, which is pretty sobering. If you can get over that, it represents a brilliant starting point if you are making the switch from a petrol or diesel car, or a terrific do-it-all small electric car.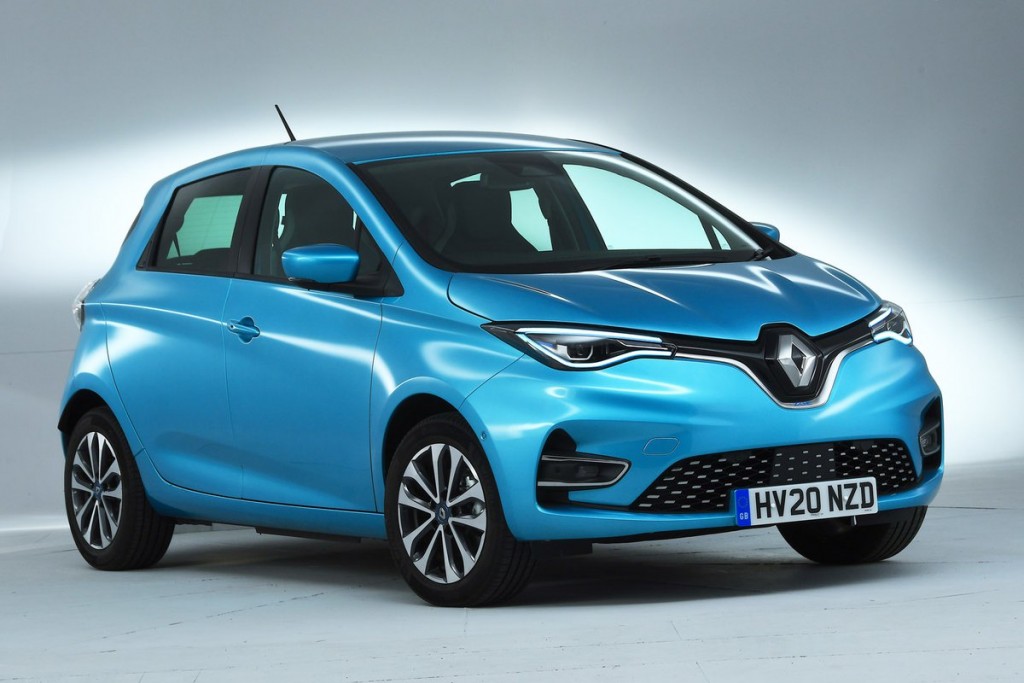 Renault Zoe specifications 
Price from: £27,595
Motor: Electric synchronous with rotor coil
Gearbox: Automatic
Driven wheels: front
Maximum power: 110hp
Maximum speed: 84mph
0-62mph from: 11.4sec
Electric range (official): 245 miles
CO2 emissions: 0g/km
Tyres: 185/65 R 15
Kerb weight excluding driver: 1502 - 1563kg
Gross vehicle weight: 1976kg
Height: 1562mm
Length: 4087mm
Wheelbase: 2588mm
Width with mirrors folded: 1730mm
Maximum boot capacity: 338 litres
Rivals
READ MORE
e-CARS
e-BIKES
e-MOTORBIKES
e-SCOOTERS