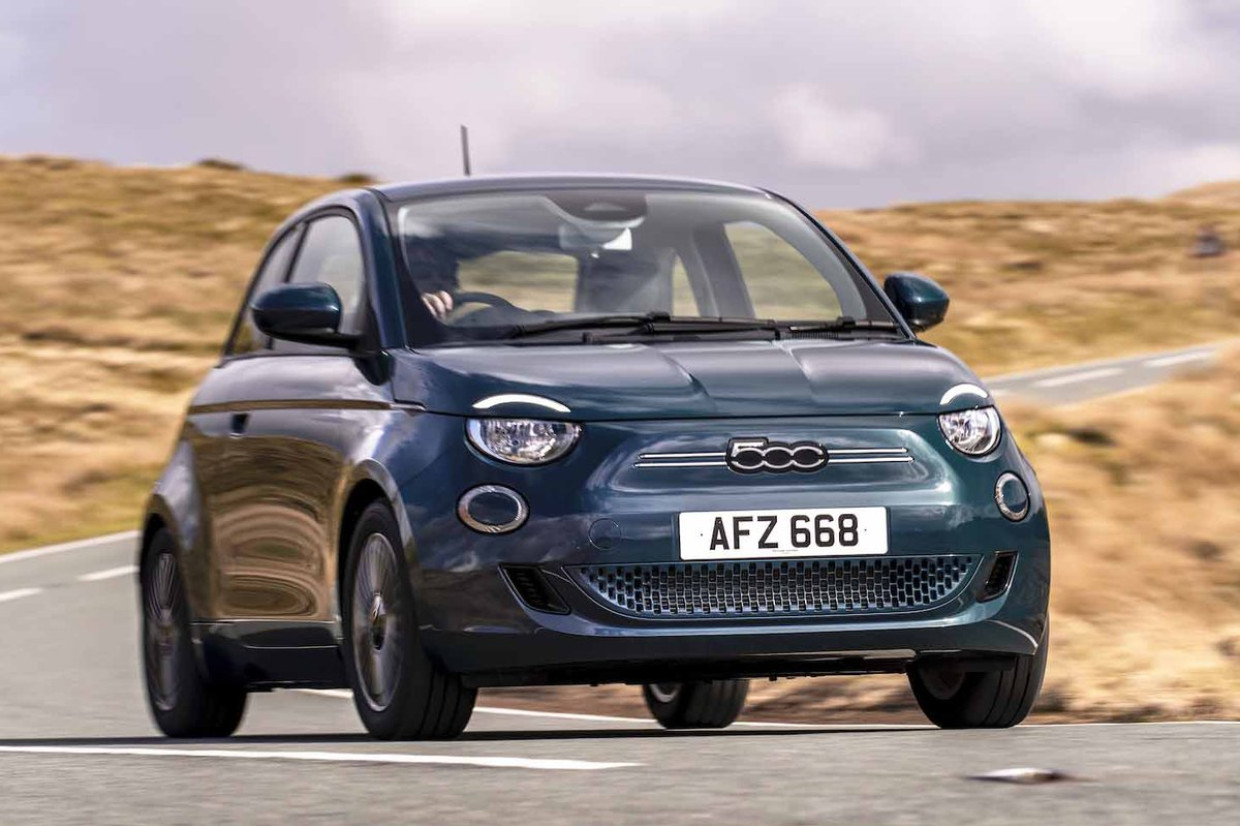 Move Electric Verdict: four out of five stars
Bellissimo!
As stylish as Versace, the new electric Fiat 500 packs some serious wow factor; but the real triumph is that it backs it all up with some serious substance.
Tell me more
Where other manufacturers have gone down a tech-laden route to appeal to early adopters, Fiat has reworked its ultra-successful retro formula to unite it with an impressively capable electric powertrain. And we like it.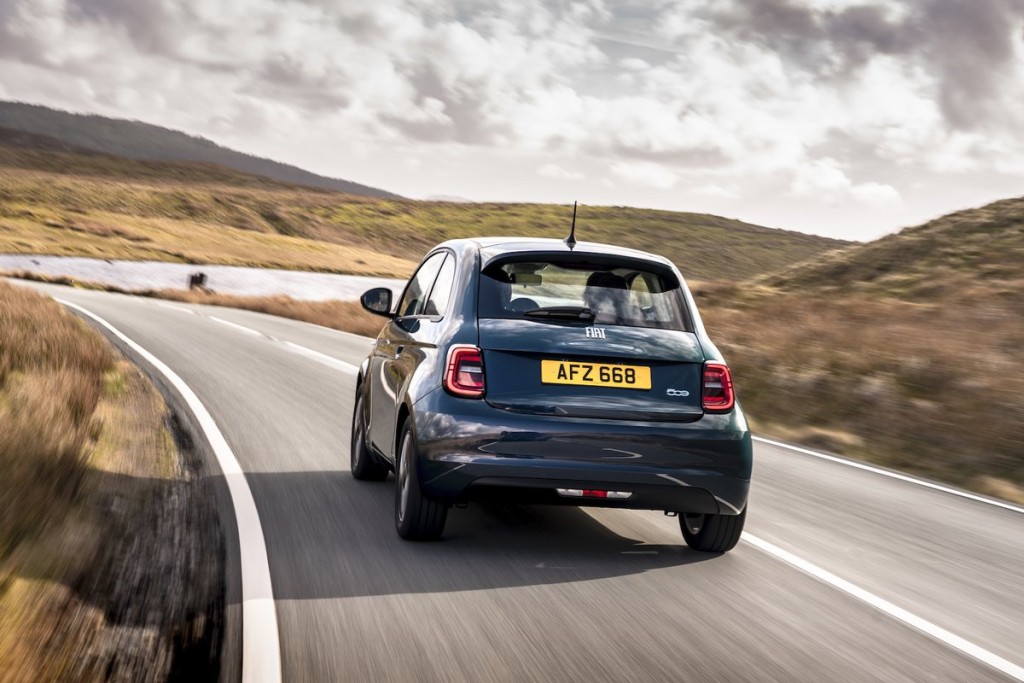 The new 500 is a seriously charming car that just happens to be electric, which is quite an achievement when the standout feature of so many of its rivals is the very fact that they are electric.
Prices start from around £23,000, although you have to delve a little deeper into your pockets for the range topper. Spec choices go from entry-level Action to mid-level Icon and then La Prima. 
I'm smitten. Electrified even. But can I live with it?
The entry-level Fiat 500 uses a 24kWh battery that powers a 94bhp electric motor connected to the front wheels. Although this is the cheapest model at just over £20,000, its official range of 115 miles is rather limiting.
We recommend spending a bit more money on the 42kWh variant, which has an official range of 186-199 miles of range depending on which trim level you go for. It is also nippier than the entry-level model, with a 0-62mph time of 8.0 secs. If that sounds modest, don't forget that electric cars have instant torque, so the 0-30mph acceleration you'll use most often in town is really rather nippy.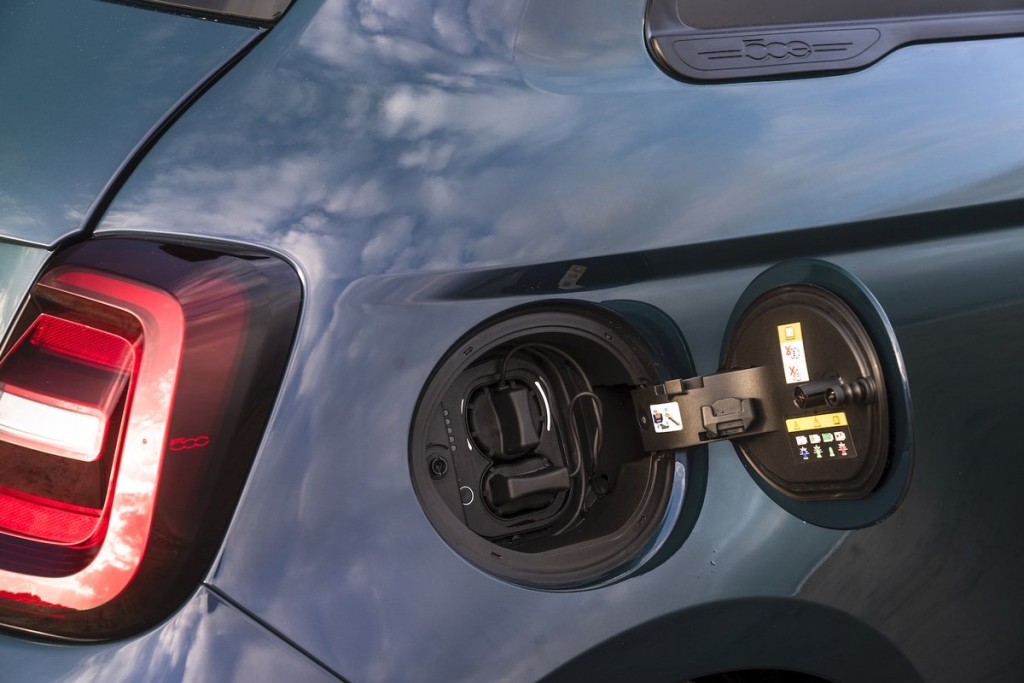 Charging times are good on both variants. The 24kWh battery is capable of a maximum charging rate of 50kW, meaning a 0-80% charge can take as little as 30 minutes, while a 7kW home charging point should replenish the battery from 0-100% in around four to six hours
Opt for the large 42kWh battery and charging capabilities go up to a maximum of 85kW, with charge times of around 35 minutes for a 0-80% top up. Because the battery is bigger, home charging takes a little longer than the 24kWh model. Using a 7kW charging unit you should expect to charge the battery fully in seven to eight hours.
Sounds good enough. What's it like to drive?
Around town you'll be living la dolce vita. The Fiat 500 is nippy, small and has a good turning circle, making it the ideal companion for nipping here and there. It's also well sprung and damped, so if you like a bit of enthusiastic cornering in the best traditions of Italy then you won't be making yourself sea sick.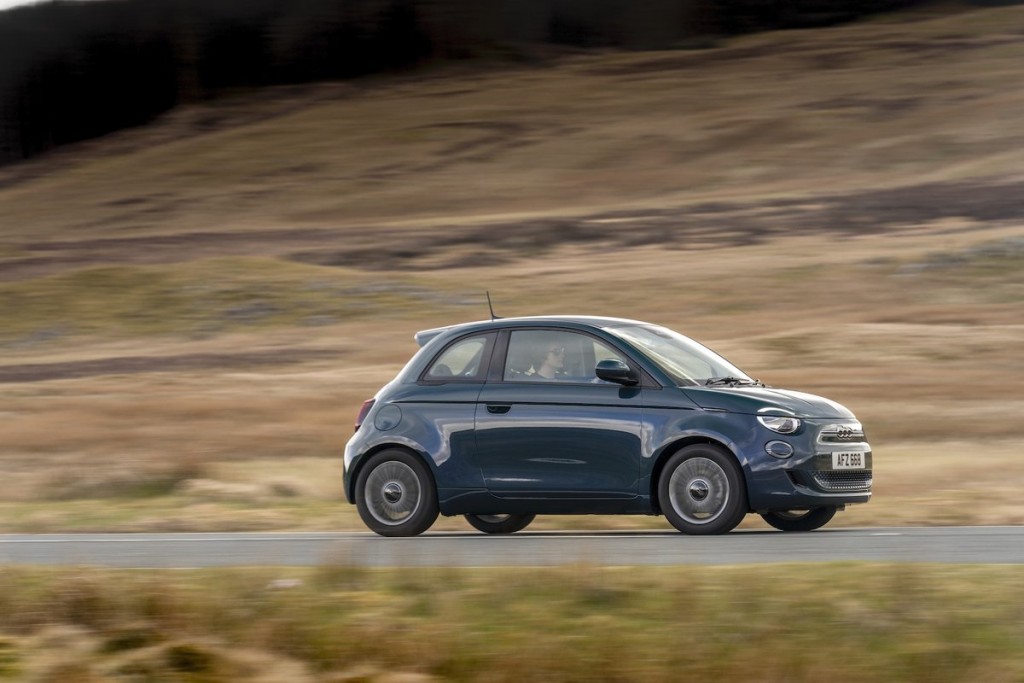 Where things come unstuck a little bit is on faster or particularly lumpy or potholed roads. Here there's a risk of you getting jostled about rather more than you might find comfortable. The Peugeot's e-208 is more refined when it comes to ride quality.
Whatever road you are on, visibility is strong in the 500 though. You sit much higher than you would in the Honda E or e-208, meaning a good view of the road ahead is guaranteed.
What's more, the steering wheel is adjustable allowing you to easy find the most comfortable driving position. In contrast, rear visibility is a bit limited and you will struggle to see anything behind if you're carrying any passengers. However, the addition of rear parking sensors - which are fitted to all trim levels - are a real bonus here. 
And is the inside as stylish as the outside?
Beauty is in the eye of the beholder, but we think so. Inside the Fiat 500 feels modern and upmarket. Sure, it's not as tech-smart as the Honda E, and it lacks the quality of the Mini E, but it has a sleek, stylish quality all of its own.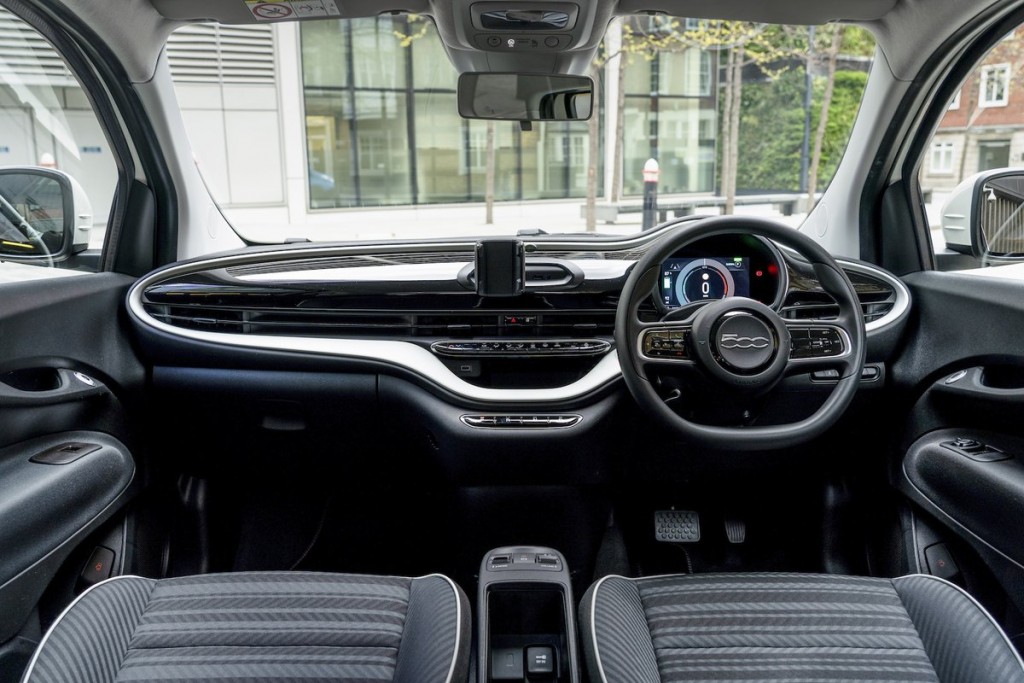 All variants get a 7.0in digital drivers display behind the steering wheel, a common feature on EVs today. While Fiat 500s with the Action trim get a smartphone cradle, the higher spec Icon and La Prima models come with a 10.3in touchscreen infotainment system, featuring DAB radio, Apple CarPlay, Android Auto smartphone mirroring and sat-nav. 
It is a pretty neat system and offers all the up to date features you would expect to find on a modern car. Some of the icons are a little small on the homepage but it is easy to use and the screen is very responsive; we reckon it's far better than the one found in the e-208. 
That's all well and good. Now wow us 
Fiat has pushed the boundaries with the materials it uses inside the car, particularly in its efforts to provide a more eco-friendly twist. For instance, you might assume that the steering wheel is finished in leather but it is in fact a vegan-friendly fake leather. The seats, meanwhile, are made from 20% recycled plastic from the sea.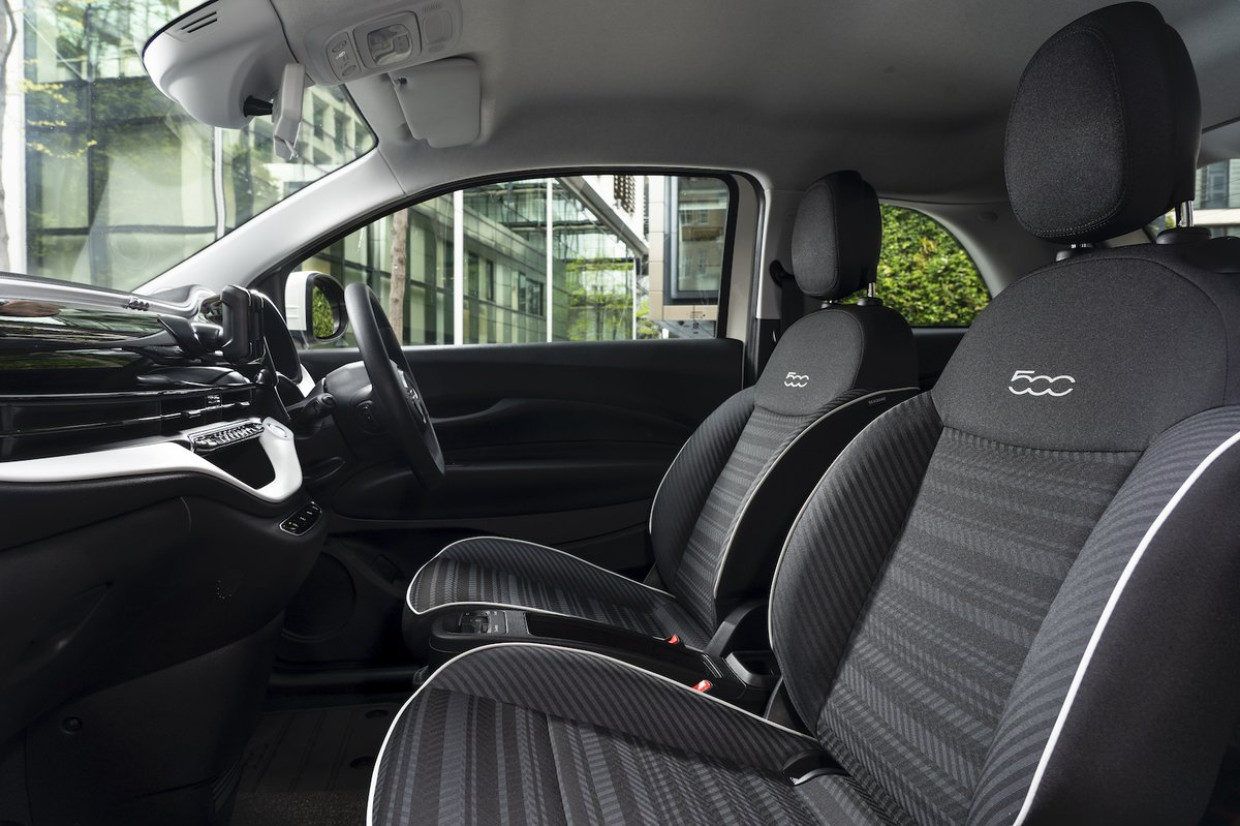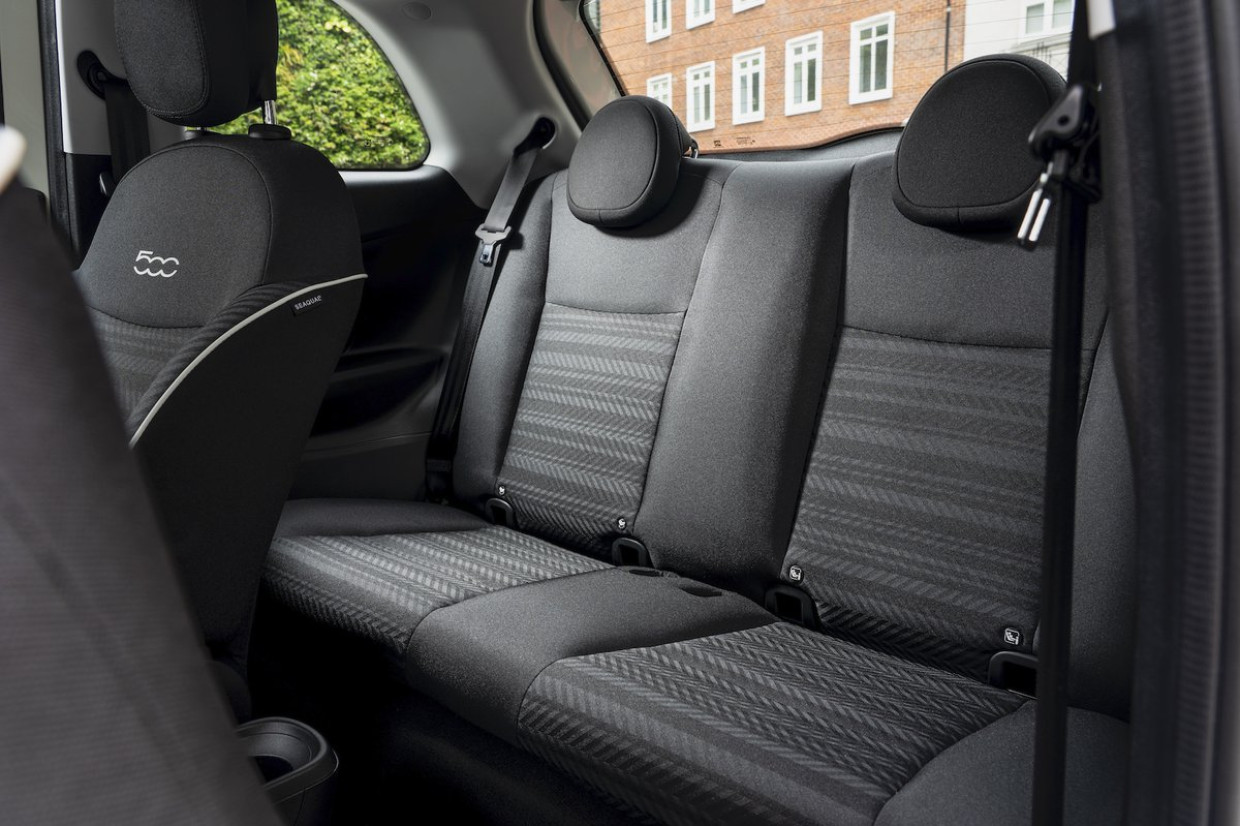 Wow might be a bit strong, but there are also some neat modern touches. For instance, the 500 goes without door handles, an electric door release working via buttons instead. And if it all goes wrong (and we probably should mention reliability in passing) then there's a manual release hidden in the door pocket, so you needn't fear being trapped inside. 
And the downsides?
Although the 500 has grown in size by comparison to the previous model, space remains somewhat limited, particularly for rear passengers.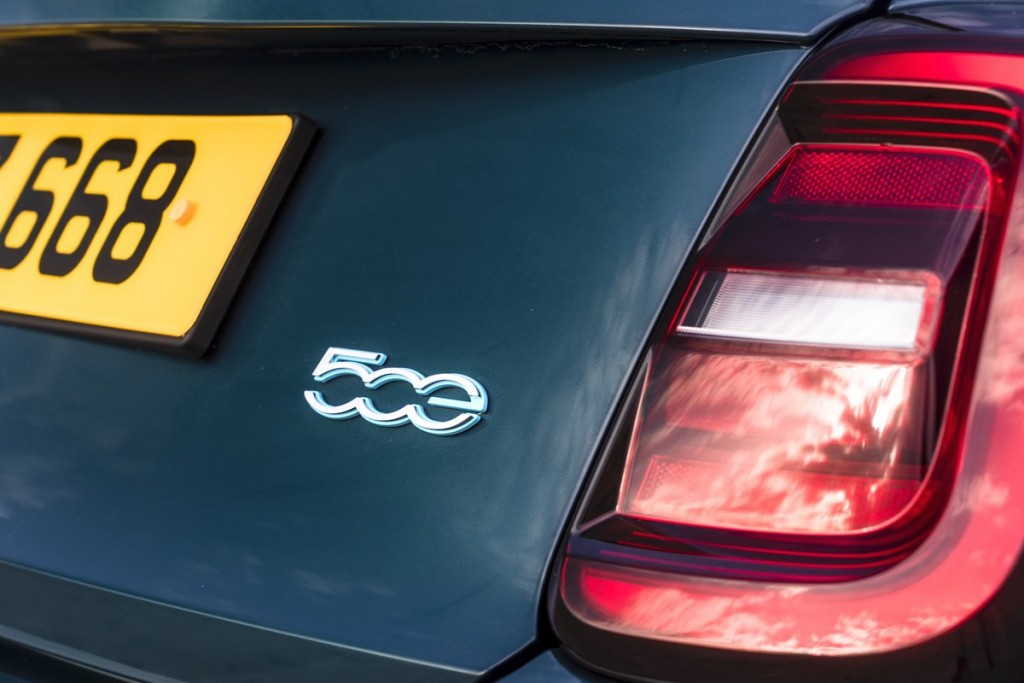 In fact, even hobbits might feel a little claustrophobic in the back, let alone children, as leg room is limited and the sloping roofline doesn't help with headroom either. Still those seats are useful if you have no choice but to carry four passengers. 
Motorway journeys are tolerable in the 500, but at high speeds it can get rather noisy inside; there is a lot less sound-deadening material than in the Honda E to drown out the din. 
Should I consider any rivals?
The Honda E is probably the most stylish, albeit in a very different way. It's also good fun to drive and is very well equipped. However, its range is pretty limited at just 125 miles and it's a pricey choice too, with the Advance model starting at over £30,000. 
The Mini E is striking too, and offers good practicality and is relatively well priced. Its official range is just 145 miles, which is so-so, and the ride is somewhat firmer than the 500's.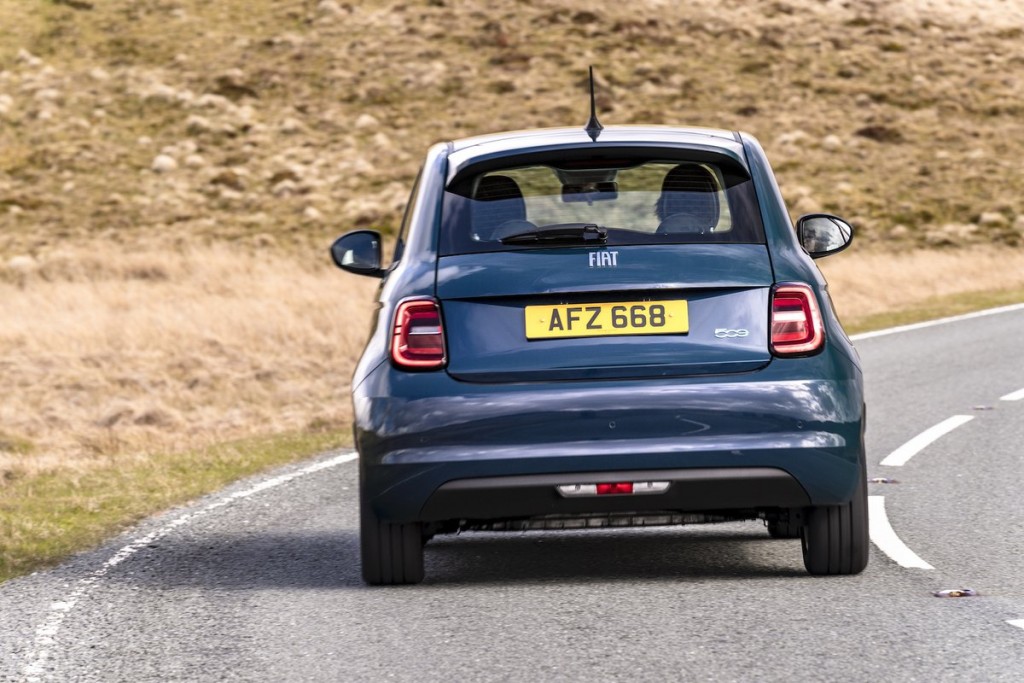 It is also worth mentioning the Peugeot e-208 which offers excellent value for money thanks to a sleek interior, great onboard tech and an official range of 217 miles. 
Verdict
You might have gathered already that we love the Fiat 500 EV. It's a charming little car, has a decent range between charges if you go for the range-topping model and has a well-appointed interior.
It might be noisy on the motorway and the rear seats are a bit of a squeeze, but if you want a small car that is perfect for use around town, the electric 500 should be on your short list.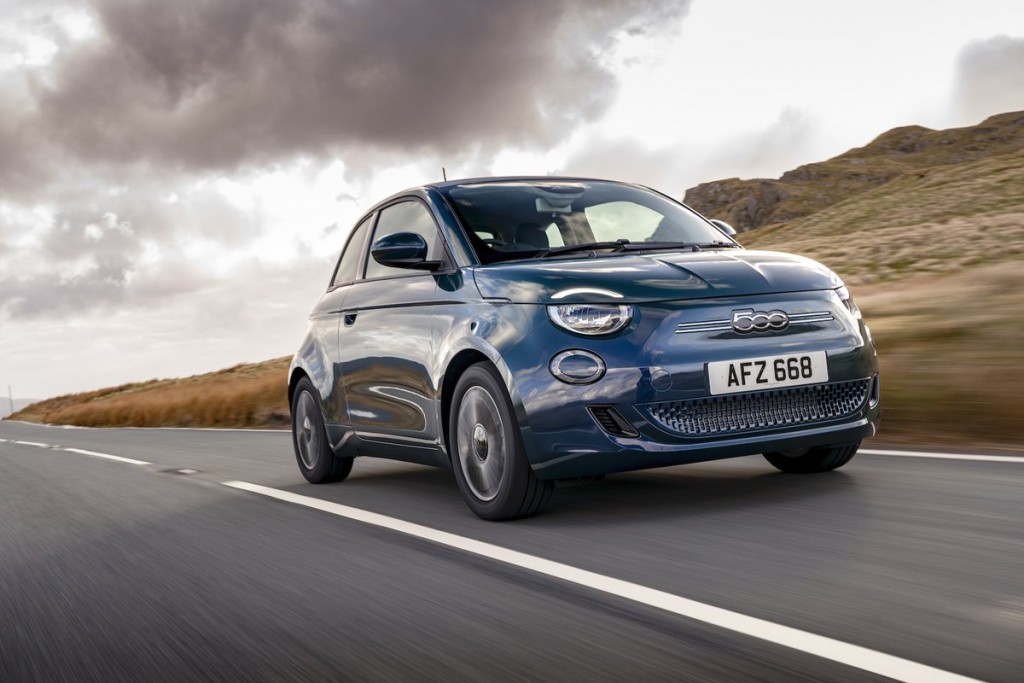 Fiat 500 42kW Specification
Price from: £23,495
Motor: Permanent magnet synchronous motor
Gearbox: Automatic
Driven wheels: Front-wheel-drive
Maximum power: 118bhp
Maximum speed: 93mph
0-62mph from: 8.0 secs
Electric range (official): 186-199 miles
CO2 emissions: 0g/km
Tyres: 205/45 R17
Kerb weight: 1365kg
Height: 1527 mm
Length: 3632 mm
Wheelbase: 2322mm
Width with mirrors folded: 1683mm
Maximum boot capacity: 185 litres
Rivals
READ MORE
e-CARS
e-BIKES
e-MOTORBIKES
Seat Mo 125 electric scooter review
e-SCOOTERS
Exclusive: E-scooter CO2 saving
e-WORLD