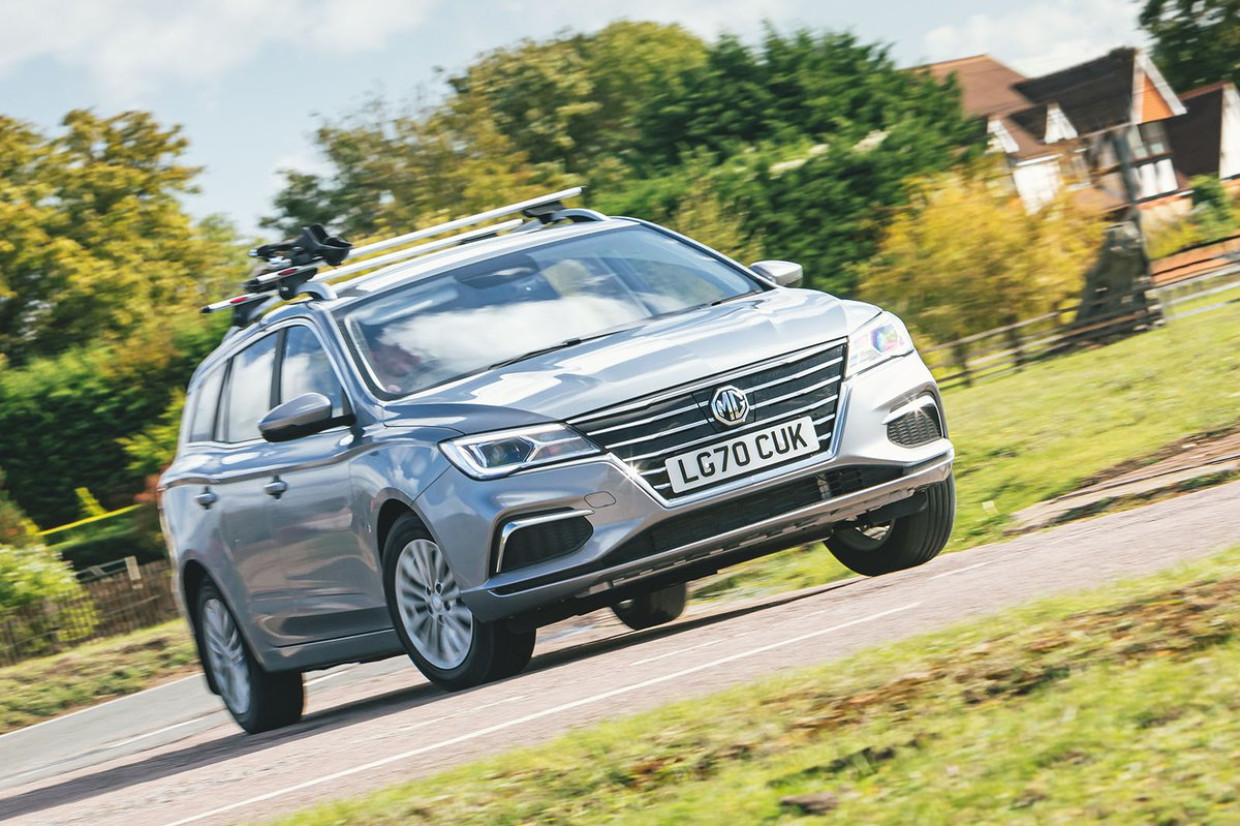 Move Electric rating: three-and-a-half stars out of five
Sell it to me in a sentence….
It's not glamorous or exciting, but the MG 5 is a roomy and versatile estate car that packs a decent range and an attractively low price tag.
MG? That's a blast from the past
It's been a long time since the MG brand has been a household name, it's Swinging Sixties sports cars and Eighties hot hatches now a distant memory to many. There was a brief resurgence for the firm a decade or so ago, but only recently have its Chinese owners started to make some headway.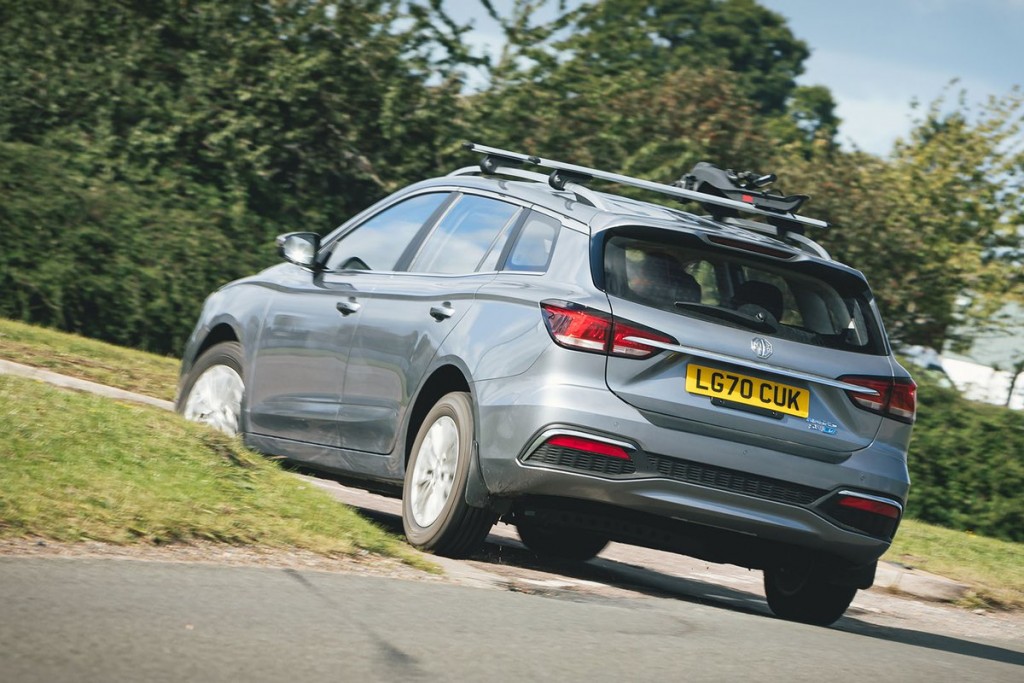 Over the last few years the revitalised firm has built a reputation for building great value family cars that undercut the opposition. There are no sports cars anymore, but its range of SUVs, superminis and family cars features plenty of electrified options, from plug-in hybrids through to full EVs.
Subscribe to the Move Electric newsletter
Okay, so what about the MG 5? Give me the highlights
As we've said, this isn't a stylish or thrilling machine, but the MG's value-for-money no-nonsense approach is a big part of its appeal. If you're looking for a sensible and spacious family-sized EV that costs a similar amount to a much smaller electric supermini, then the MG definitely deserves your attention.
For starters, you can't argue with the space on offer - few battery-powered rivals deliver as many cubic centimeters for your cash. For instance, the 464-litre boot is about twice the size of similarly-priced EV models, while with the 60/40 split-fold rear seat folded flat it extends to a very useful 1464-litres, which means you won't have to leave the kitchen sink behind. There's even space under the boot floor to store charging cables.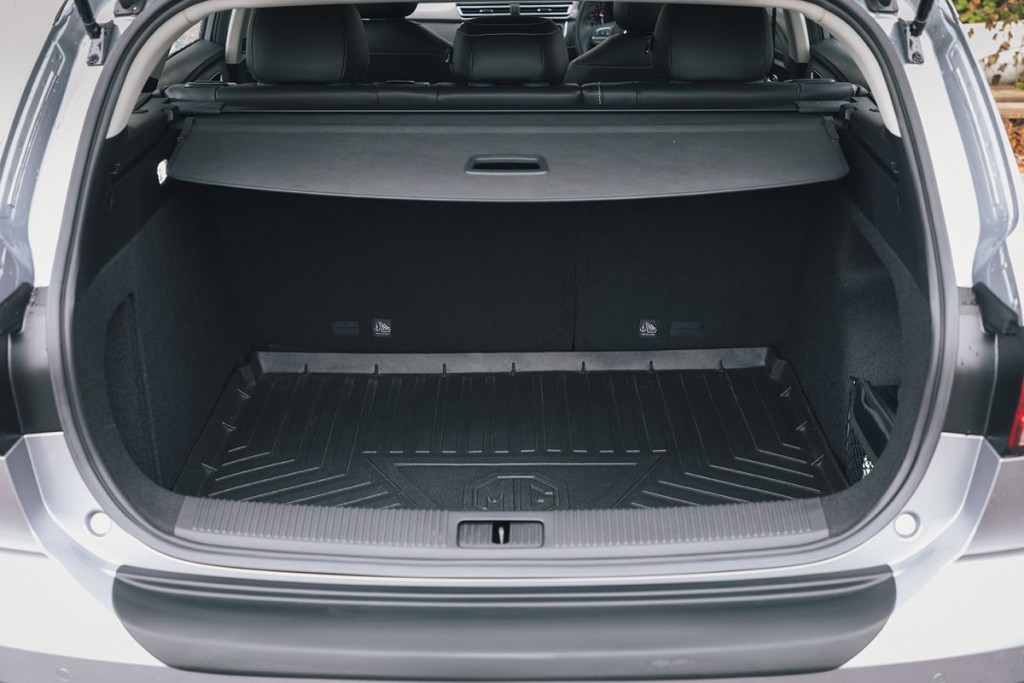 It's a similar story for you and your passengers, with plenty of room to stretch out in. There's comfortably enough room in the back for those over six-foot tall, while the totally flat floor means it's easy to squeeze three adults in - although shoulder room is tight, so they won't thank you after a long journey.
Crucially for a family car, there's loads of handy storage for the usual odds and ends. A large glove box, a lidded cubby between the front seats and deep door bins will swallow most things you throw at them, plus there's enough cup holders to house the fizzy contents of a sizable Drive Thru order.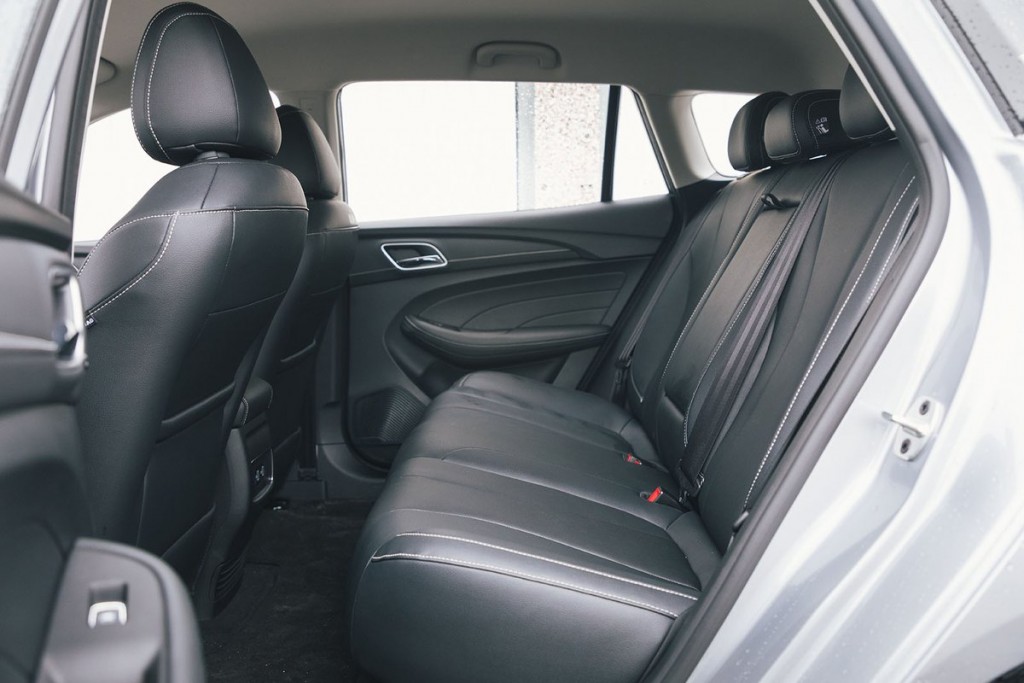 The MG is good to drive, especially if you value comfort and ease-of-use above all else. If you've never driven an EV before, then the 5's simplicity will come as a very pleasant surprise. Simply twist the handily placed rotary gear selector into Drive, squeeze the accelerator and away you go. Response from the electric motor is instant, while with a single speed transmission acceleration is smooth, with no jerky gear changes to disturb you and your passengers.
The 10 electric cars with the longest range
Soft suspension means the MG copes with bumpy roads better than similarly-sized rivals, with even bigger potholes failing to upset the car's plush progress. Light and accurate steering makes the car easy to place on the road, as does the upright driving position and good visibility thanks to the large windows.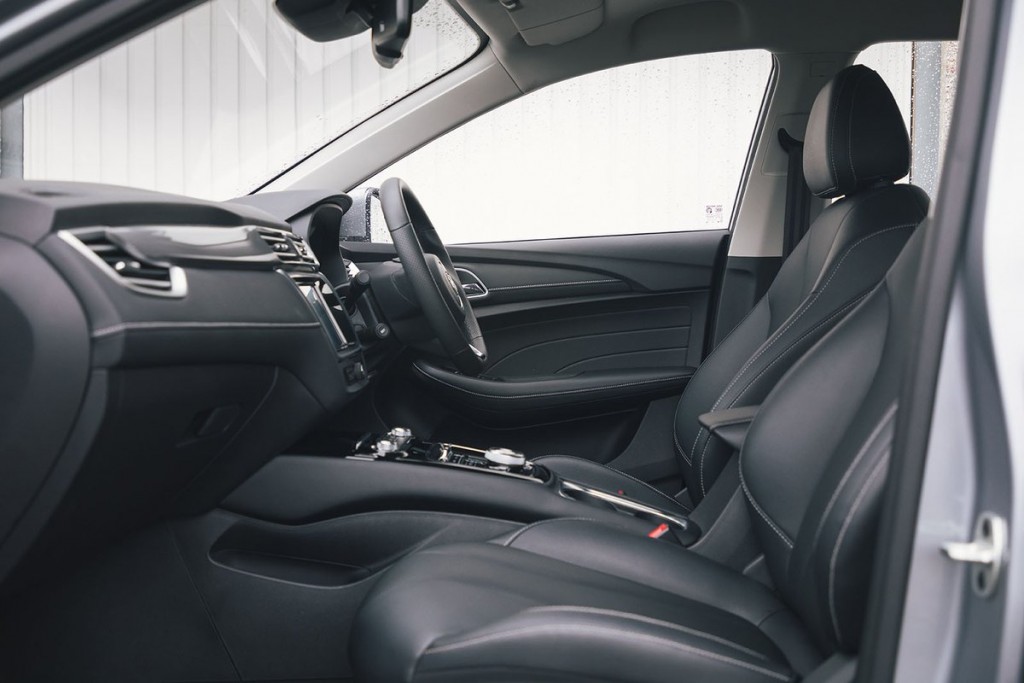 As with many EV models, the regenerative braking function might take some getting used to, the car slowing significantly as you lift off the accelerator as the motor is turned into a generator and ploughs electricity back into the battery. Happily you can easily adjust the level of braking to suit your mood and the road by toggling on a switch.
Talking of batteries and energy, the MG also boasts an impressive range for the money.
Of course, the numbers. Hit me with some figures.
All versions of the MG 5 (there are only two trim levels, Excite and Exclusive) get the same 57.7 kWh lithium ion battery, which with a full charge will carry you a claimed 250 miles. That's fairly impressive, with only the smaller Renault Zoe getting anywhere close with its figure of 239 miles.
Our real world experience suggests that MG's true figure is likely to be closer to 200, but that should be more than enough for most daily duties. It also means you can tackle longer haul trips with range anxiety turning your hair grey and knuckles white.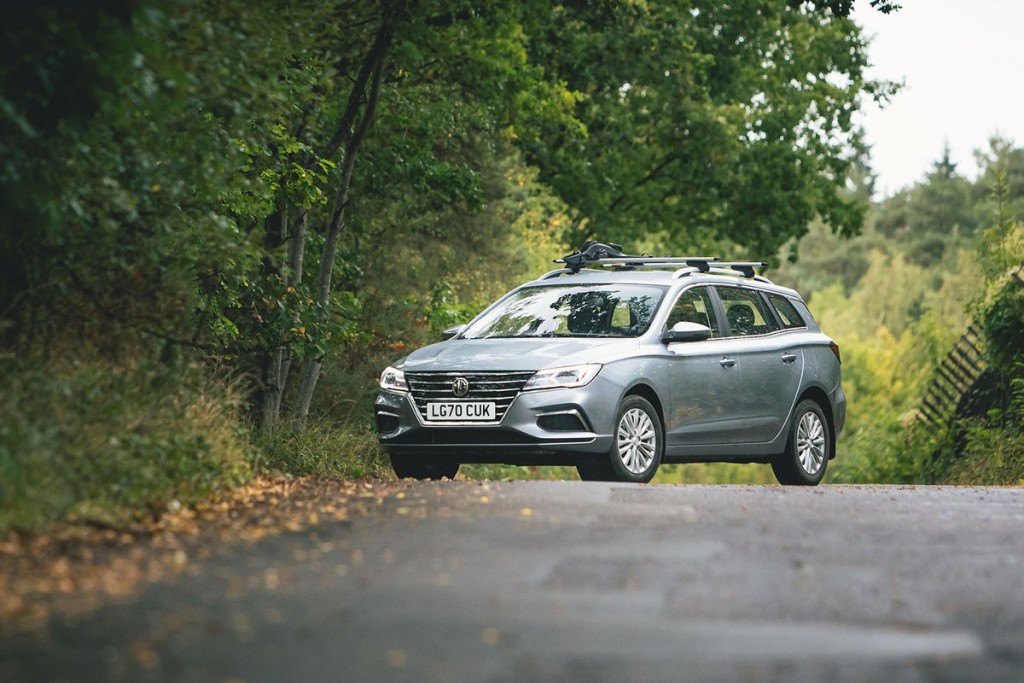 Better still, rapid DC CCS charging of up to 100kW means that you can top the battery back up to 80 percent charge from near empty in around 40 minutes. On longer trips that gives you enough time to grab a meal and take a well-earned break before hitting the road again.
Most charging, however, will be undertaken on a domestic wallbox charger, which should take around nine and half hours, which should easily be completed overnight. You can also programme the car to preheat or cool ready for your arrival, meaning no de-icing necessary on frosty mornings.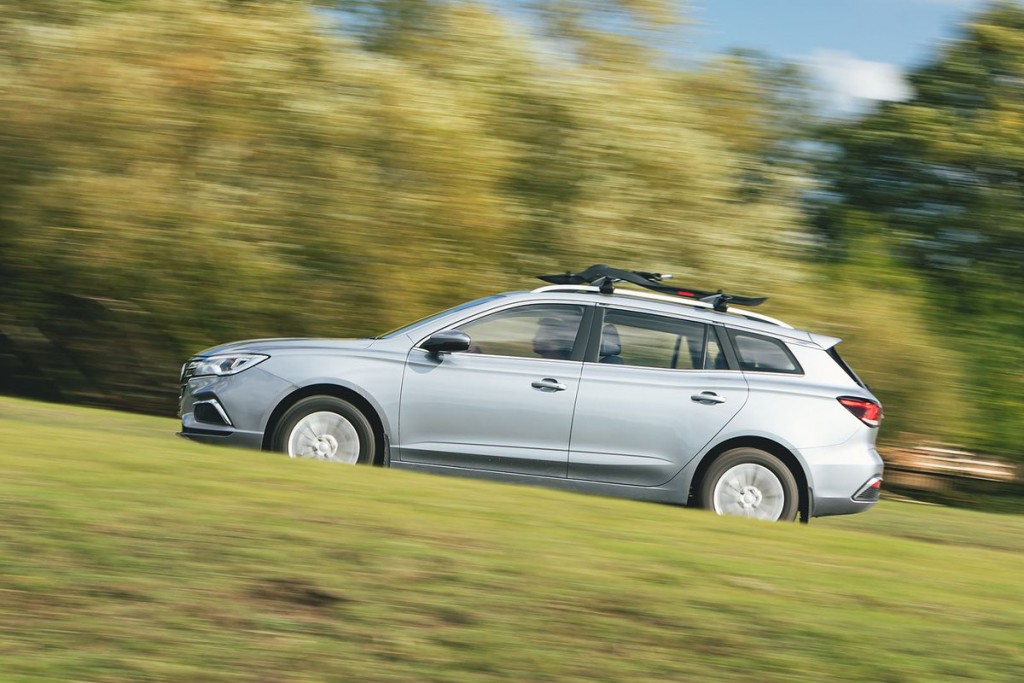 As with the battery, there's only one motor available with the MG, but the 154bhp unit delivers surprisingly brisk acceleration. In fact, it'll zip from 0-60mph in a claimed 7.3 seconds, which is fast enough to give many hot hatchbacks a run for their money, not least because so few drivers will expect such a sensible-looking estate car to be so quick off the mark.
Move Electric Awards 2022 Best Electric Car: Hyundai Ioniq 5
This is all very well, but does the MG's price mean it feels a bit basic?
Not at all. If anything, the MG's list of standard equipment is longer than cars costing nearly twice as much. 
There are some many toys that we'd arguably run out of space listing them all, with even the entry-level Excite model featuring air-conditioning, an auto dimming rear-view mirror, adaptive cruise control and parking sensors. Move up to the Exclusive and you can expect keyless entry, climate control and automatic wipers amongst others.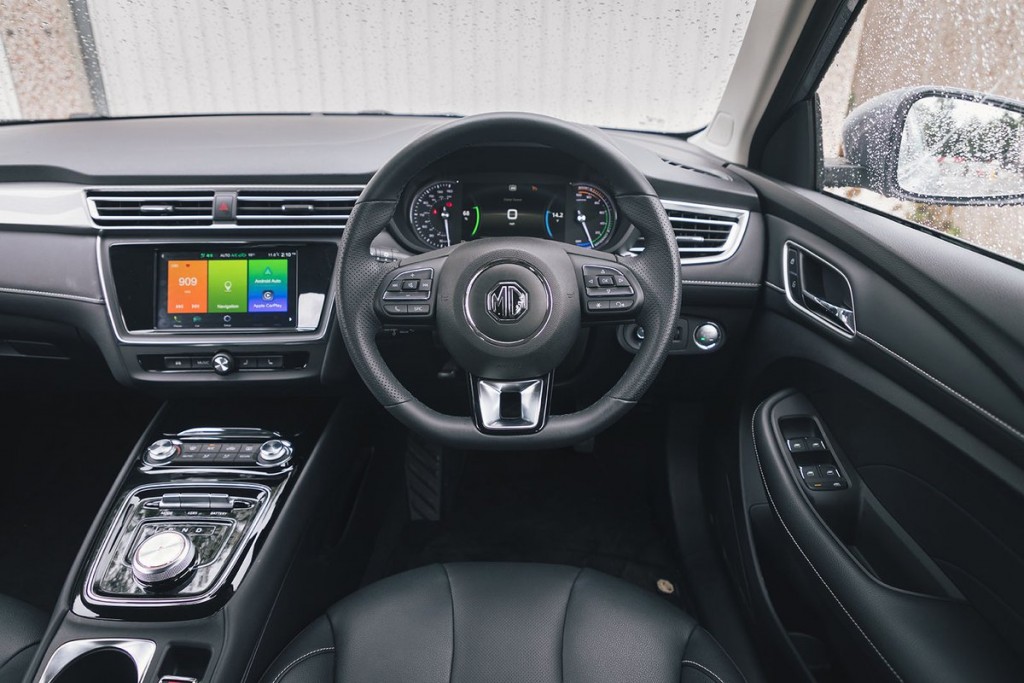 Both versions also get the brand's surprisingly good nine-inch touchscreen infotainment system, which is a doddle to use and packed with features, including Apple CarPlay and Android Auto. There's also up to 4 USB charging sockets available, which might even raise a smile from the grumpiest smartphone-wielding teenage passenger.
This is all sounding too good to be true?
Okay, so you don't get something for nothing in this world and the MG's bargain price does bring with it some compromises.
For starters, it doesn't matter which way you cut it, the 5 looks a little bland and dated. Yes beauty is in the eye of the beholder, but unless you're a fan of mid-Nineties entry-level Japanese estate cars, then the MG is a car that's unlikely to attract attention.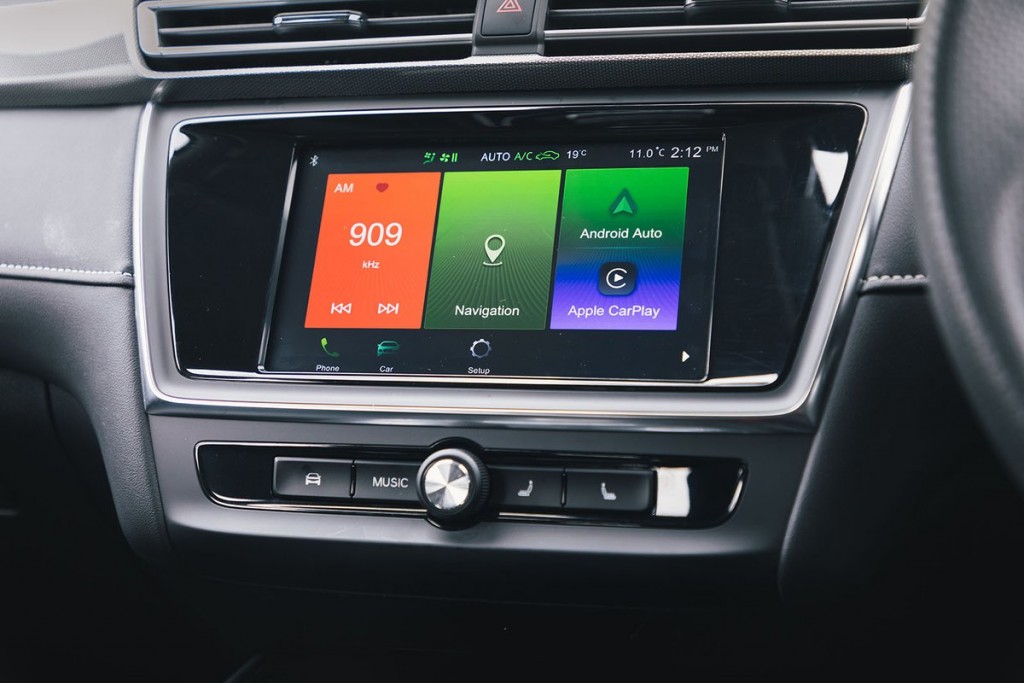 The interior styling looks better and the layout is logical so it's easy to use, but the materials have a real budget feel. It's all well constructed with very few squeaks and rattles, but there's quite a lot of hard and scratchy plastics used for the door trims and dashboard.
This sense of being built down to a price is highlighted by the refinement, or the relative lack of it. The MG is still a quiet car by internal combustion engine standards, but there's more whine from the motor and transmission than you'll get from other EVs, while wind and road noise aren't as well insulated.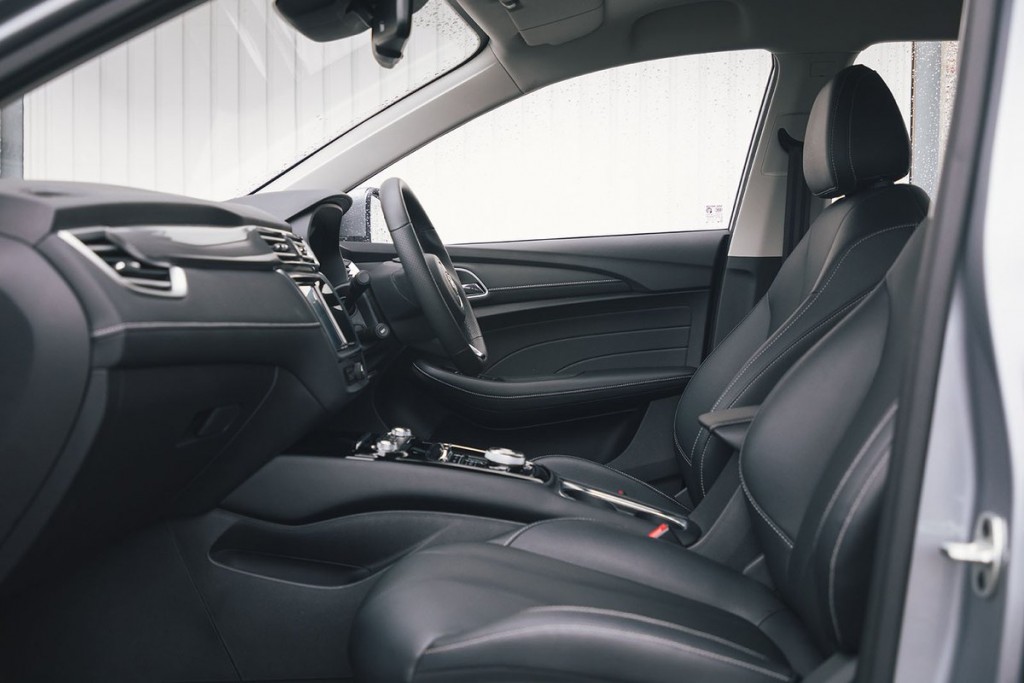 Finally, while the car's soft suspension delivers a cushioned ride it also results in lots of body roll in the corners, which in combination with the light steering and fairly modest grip levels means this isn't a car that'll have you grabbing the keys for an early morning joy ride. Although for most owners getting to their destination in a calm and hassle-free way will be more important than generating the biggest smiles.
Ten electric motorbikes to look forward to in 2022
What are the alternatives?
Well, here's the thing - in many respects the MG 5 operates in a class of one, because there aren't really any other rivals that can deliver its combination of low price, big space and long range.
Prices start at £27,495 after the Government's plug-in grant, which is roughly what you'll pay for a Mini Electric. Of course the smaller car is much faster and way more fun to drive, but it's so small by comparison you could probably fit the whole thing in the MG's boot.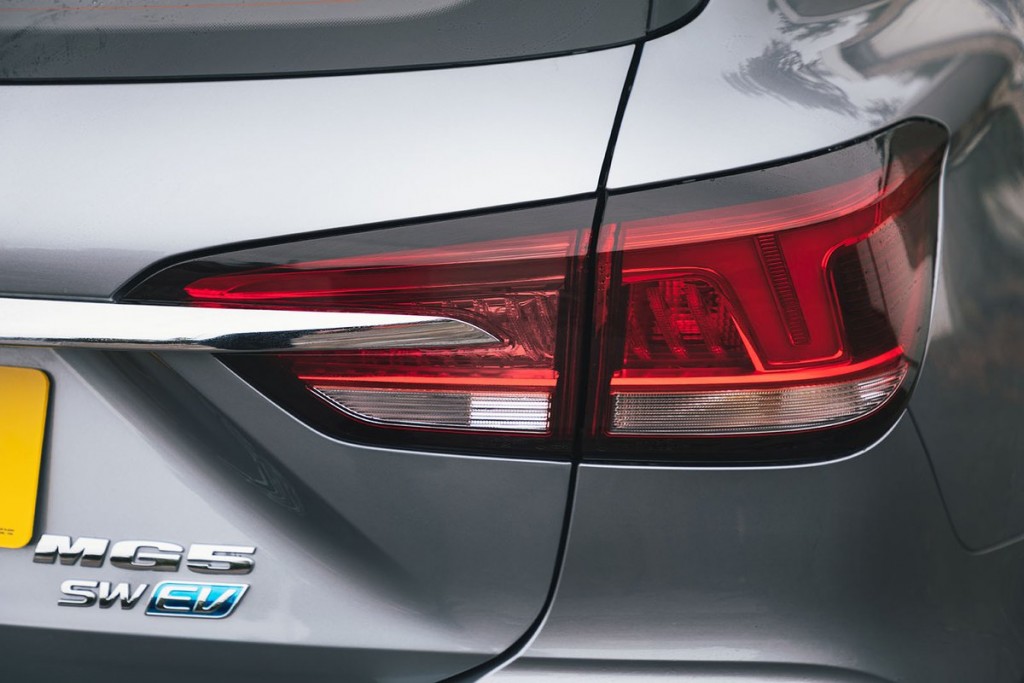 It's a similar story with models such as the Peugeot e-208 and Renault Zoe, which cost similar money to buy yet serve-up far less space and practicality. At least the Renault gets close to matching the MG's range, although it still falls around 10 miles short.
Coming closer to matching the MG in the family-friendly stakes is the VW ID3, which is even roomier for people even if it's boot isn't as big. It also looks more modern and distinctive inside and out, plus it's more agile and engaging to drive. Yet in entry-level guise it costs over £30,000 and has a range that's only just over 200 miles.
Verdict
The anonymous looking MG 5 will rarely get your pulse racing, but as an affordable, practical and genuinely usabe entry to everyday EV ownership it makes a very sensible case for itself.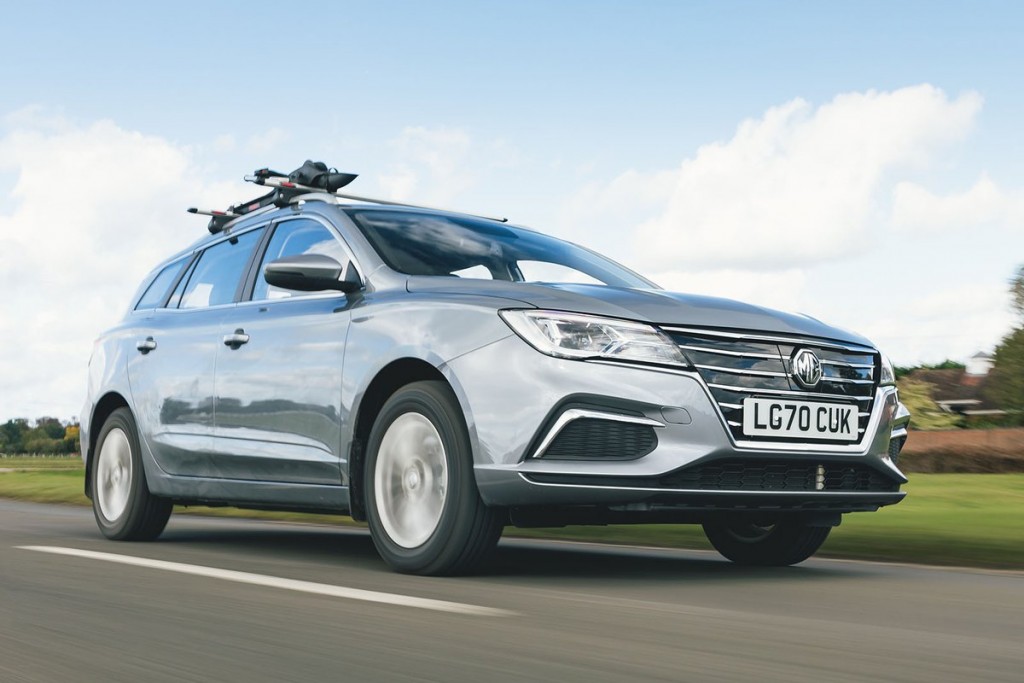 MG 5 Long Range specification
Price from: £27,495
Motors: Electric permanent magnet synchronous
Gearbox: Automatic
Driven wheels: two
Maximum power: 154bhp
Maximum speed: 115mph
0-60mph from 7.3secs
Electric range (official) 250 miles
CO2 emissions: 0g/km
Tyres from: 205/60 R 16
Kerb weight excluding driver: 1550-1556kg
Gross vehicle weight: 1992-2007kg
Height: 1521-1543mm
Length: 4544mm
Wheelbase: 2659mm
Width with mirrors folded: 1818mm
Maximum boot capacity: 464-1456 litres
Rivals 
READ MORE
Subscribe to the Move Electric newsletter
e-CARS
New Volkswagen ID Buzz: everything you need to know
How efficient are electric cars?
e-BIKES
Ducati expands e-bike range with first racing machine
e-MOTORBIKES
New Yamaha Neo is Europe-bound '50cc equivalent' electric moped
Electric Motion Epure Race e-motorbike review
e-SCOOTERS
Eskuta KS-450 e-scooter review
Taito unveils innovative new three-wheeled electric scooter
e-WORLD
Electric surfboard firm Awake aims to make waves with first e-foil
Volta Zero electric truck can 'dramatically improve' inner-city road safety