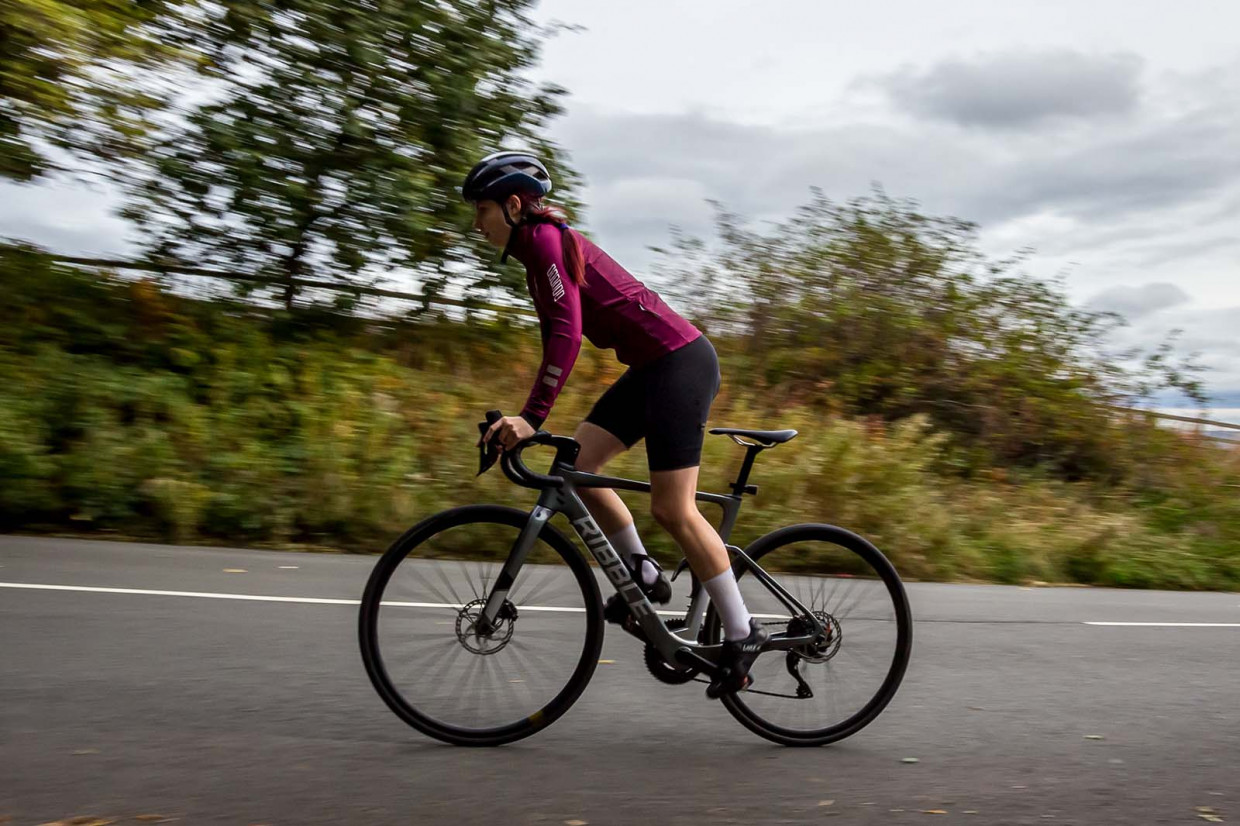 In some road cycling circles, electrically assisted bikes are the antithesis of the purity of road cycling.
For some, riding is all about suffering and living to tell the tale after a 100-mile ride in a blizzard. For me, it's about getting some head space and enjoying the countryside while challenging myself on a variety of terrain and distances. 
When I reviewed the Ribble Endurance SL, I asked if I could keep the bike a little bit longer (a month) to see if using it would be the key to unlocking my fitness once more. Since moving to West Yorkshire, where I once enjoyed the odd hill, I am now faced with them everywhere I turn.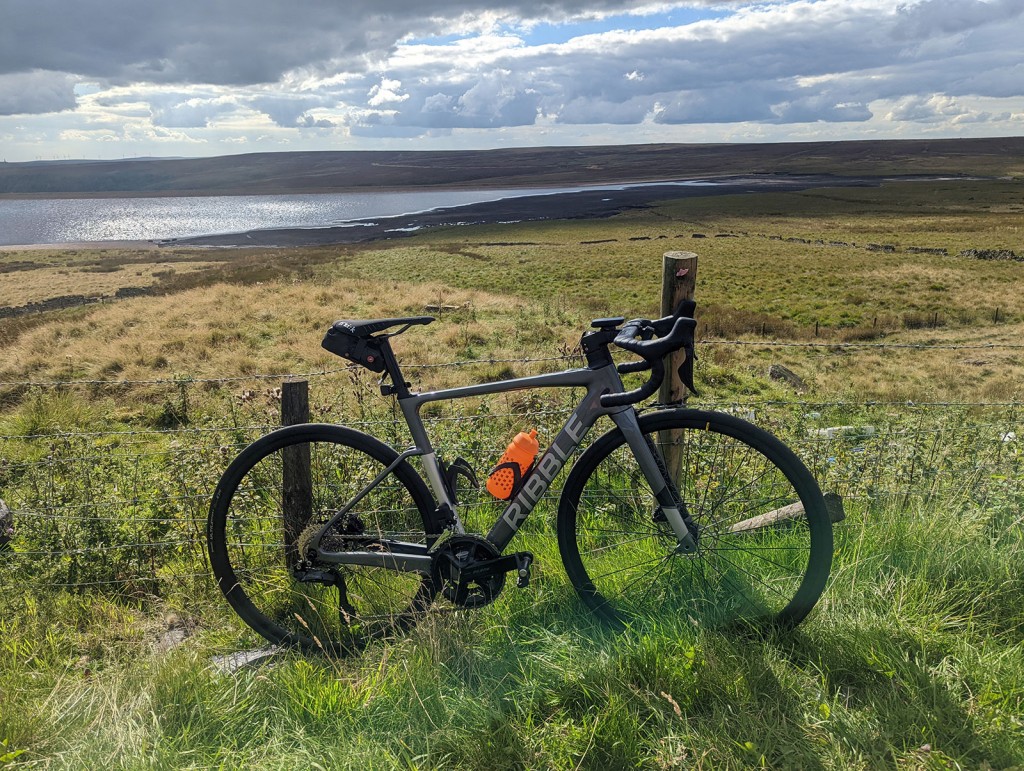 Once my idea of a climber's paradise, now just a reminder of the reality that I am not fit, as sitting on my backside for two years and throwing in the occasional bike ride does not a cyclist make. Thus, an electric road bike looked to be the answer to my woes. Could it kickstart my fitness and bring back my motivation as winter loomed?  
I won't turn this into a scientific paper about the workouts done or the numbers put out because I'm sure that's not interesting except to a very small part of the internet. But in essence, to keep the 'experiment' somewhat scientific, I performed a functional threshold power (FTP) test at the beginning and end of the month I rode the e-bike to determine whether my fitness increased and by how much. 
To build on my fitness, I replaced my unassisted road bike rides with the electric bike and followed a training plan set by the Spoked app (AI training software run by former professional cyclist Richard Lang), which took into account my current fitness levels, my goals and the time during the week I had to train. I set up the first week with 5 hours and built on it from there to 10 in the final week.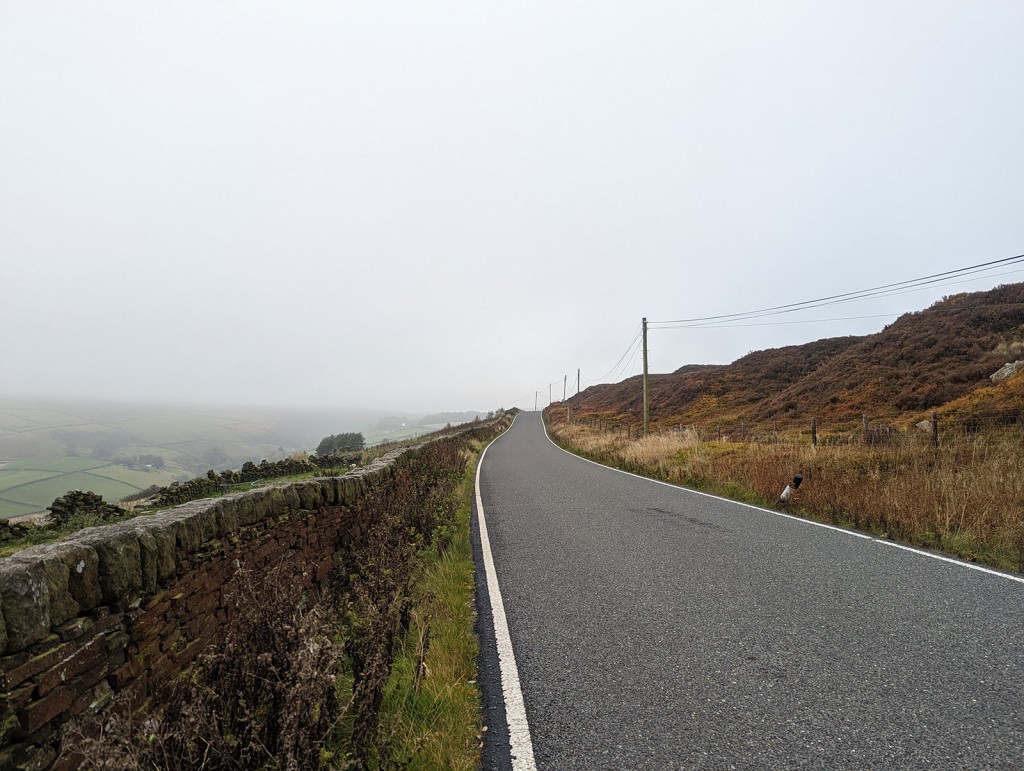 The Ribble e-road bike I was borrowing had three assist levels, controlled through a button on the top tube. I found it could be a little fiddly to get the right level exactly when I needed it as you have to cycle through rather than choose up and down, but that's the Mahle Smartbike System rather than Ribble's decision. It also came with electronic gearing, which for me, is incredibly posh and in my excitement forgot to charge it, leaving me stuck in the little ring halfway through my first workout. 
In addition to the gearing, the bike itself needed charging, as did my lights and my Garmin computer. As winter approached, I did find myself getting a little annoyed about how complicated cycling suddenly appeared, often forgetting to charge one device and then having to delay the ride until it was charged. 
In terms of riding the electric bike in conjunction with a workout, in the UK it can be difficult to master the perfect training session. If you're doing specific intervals, a lot of people advocate the indoor trainer because you can focus on the interval and specific power without worrying about the environment, junctions etc.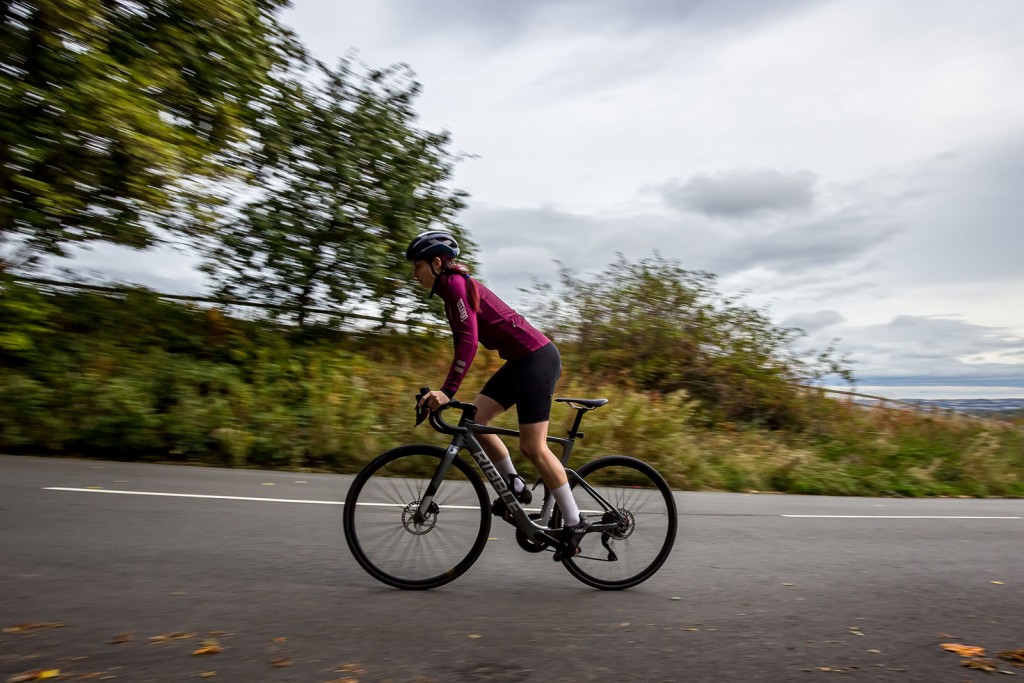 And while e-bikes can't take away traffic lights, they can help to negate the other big problem area – terrain. If you're riding a zone 2 easy ride to build your aerobic base, and you live in the mountains, you may struggle to ride at an easy enough pace. An electric bike can take the sting out of the hills when you need it to so you can focus on putting out the correct power. 
Best e-bikes for Christmas 2022
So can it work? In short, yes. I'd even go as far as to say it helped tremendously with managing my power output over the hilly terrain of Calderdale and beyond. One problem I face riding locally is that there is no such thing as an easy ride. My FTP is so low that to stay in zone 1 or 2 at the slightest hint of an incline is nigh on impossible if I want to stay upright. Thus, every ride becomes a smash fest – but the e-bike negates this massively. 
I found myself riding routes I wouldn't dream of normally, because I had the confidence that I'd be able to ride the distance, and it not take five hours. I even rode to and from the garage for my car's MoT which is just shy of 50 miles away when taking the scenic route by bike.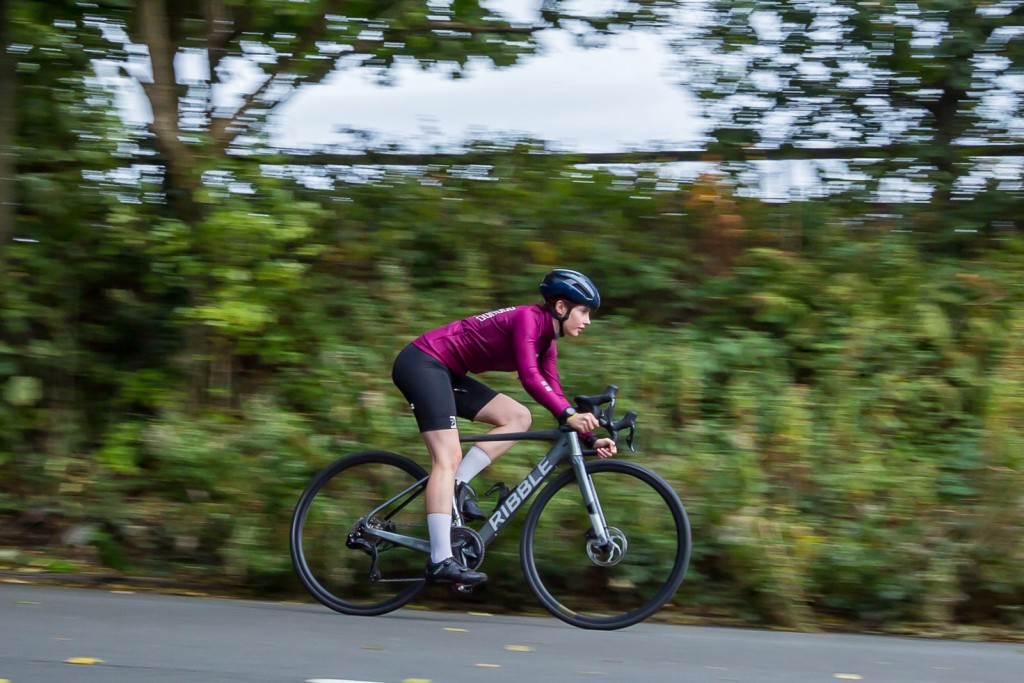 In terms of living with the e-road bike as an alternative to an unassisted road bike, it certainly helped with kickstarting my cycling mojo again and was the boost I needed to kick me into gear so I don't completely sloth out over winter. But, would I choose to swap it permanently? I don't think so. It's nothing against the bike, the bike was great – as you'll see if you read the review. 
E-bikes can provide a lot of things, and if I was in a different stage of my life I think it would be an invaluable tool to get me outside and riding. But as it stands, I did find myself longing for my unassisted road bike by the end of the month. Every climb I rode I wondered how it would feel on my crappy 2012 Bianchi with mechanical gears.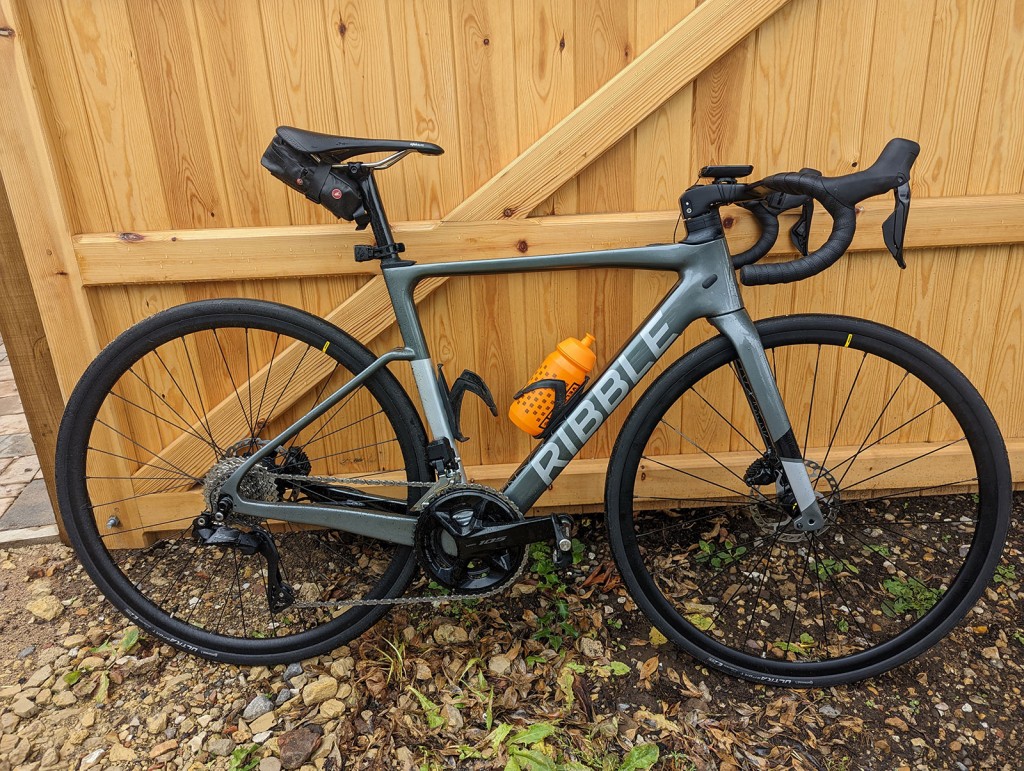 But, the big question is – did I get fitter? Yes. And it's not just reflected in my absolutely exponential FTP increase of 11 watts (WorldTour contracts are welcome), but I actually began to feel like pre-2020 Rebecca again.
I can't say I'll be entering any races any time soon, or setting any power PBs, but I'm now certain you can use an e-bike as a tool to get fit. 
READ MORE
Subscribe to the Move Electric newsletter
e-CARS
Chinese car brand Nio to expand into UK by end of 2023
Driving a Citroën Ami around London: five things we learned 
New Polestar 3: 380kW performance EV aims to 'redefine' the electric SUV
e-BIKES
Seven essential accessories to improve your e-bike life
The Lake District village that's pioneering community e-bike schemes
e-MOTORBIKES
Honda to launch more than 10 electric motorbikes by 2030
New Zero DSR/X launched as electric adventure motorbike
Stilride: the brand reinventing electric motorbike production
e-SCOOTERS
8Tev B12 Roam e-scooter review
Pure Electric launches two new machines that 'reinvent' the e-scooter
Rise in e-scooter accidents prompts call for 'urgent' government action
e-WORLD
Artemis electric ferry revealed for Bangor to Belfast service
New Mobilize Solo Concept is a safety-conscious e-scooter rival
Volta Zero: the electric truck tearing up the rule book for the electric age