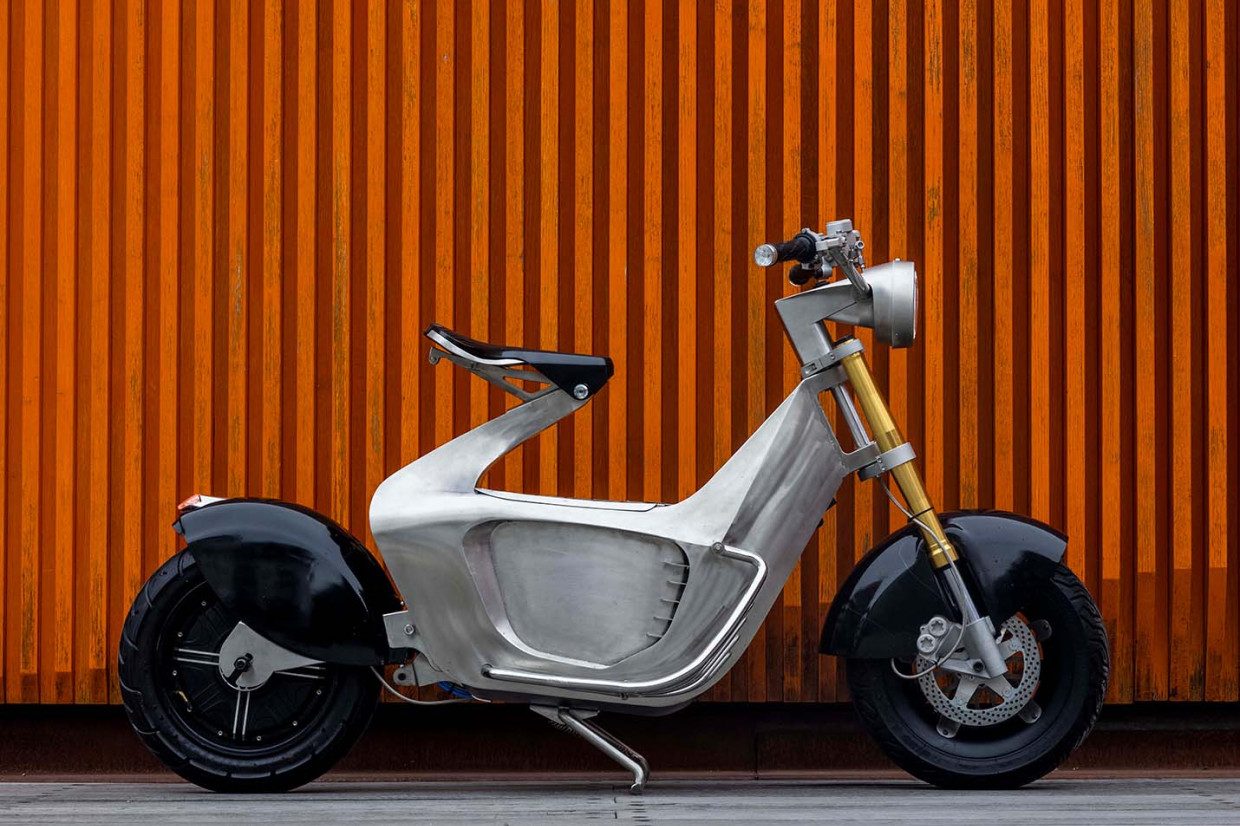 Back in 2021 Polestar announced its 'Polestar 0 Project', designed to create the first truly 'climate neutral' car by 2030. Tailpipe emissions aside, all cars have a colossal carbon footprint based on the energy used to create them from people travelling to the earliest board meetings, right through production, the use stage in the hands of owners and finally, the end of life.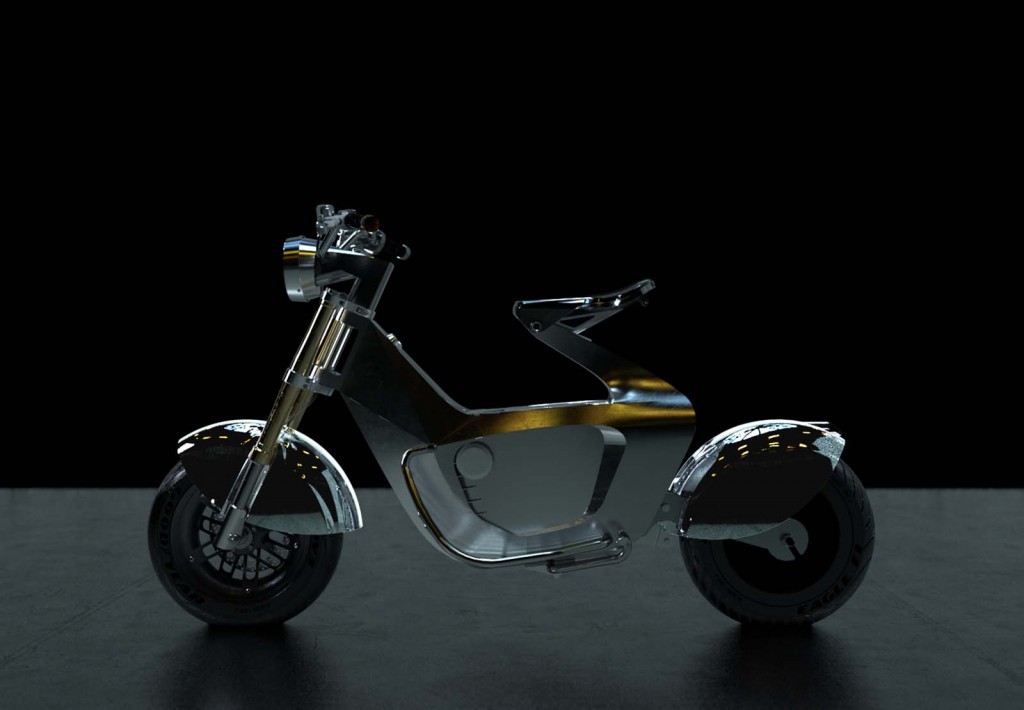 It's a bold plan not least because of the timescale it's given itself but Polestar has lined up an impressive list of partners to help out and one of those is the still fledgling electric scooter manufacturer, Stilride.
Based in what it calls a "semi-secret lair" near Stockholm, Stilride was founded in 2019 by Jonas Nyvang and Tue Beijer with the aim of building elecro-mobility "devices" using a revolutionary method of sheet metal fabrication.
Stilfold, is a folding process the company describes as "industrial origami" and as such, reduces the needs for fixings and in particular welding which consumes a considerable amount of energy and produces CO2 emissions.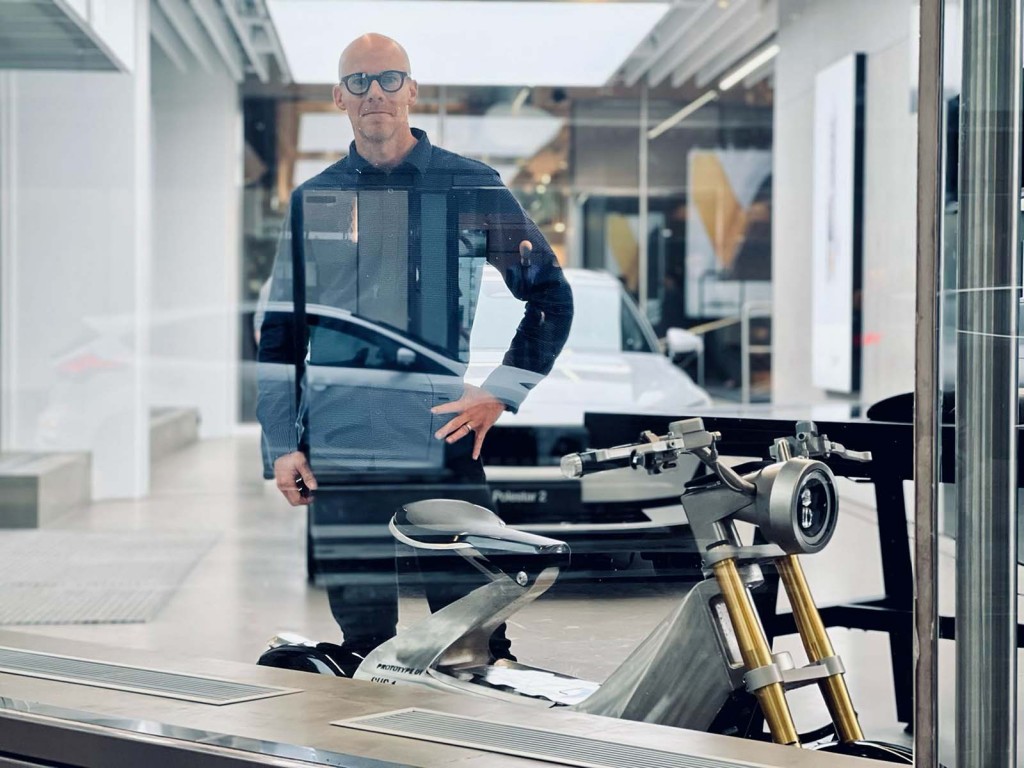 We caught up with CEO, Jonas Nyvang to find out more about what the company calls this group of "experienced entrepreneurs, misfits and robots from the automotive, electronics and fashion industries." After all, for its expertise to be sought by a company the size Polestar, there must be something pretty special going on. 
Scandinavia is famous for its design from glass, to jewellery to cars and everything about Stilride is a breath of fresh air. Hyvang and Beijer are old friends, united in their youth by the love of the Mod culture.
"I always loved scooter culture and the Mod scene," recalls Nyvang. "Tue was into car design and he was always drawing his dream scooters. We would be sitting in a bar and he would sit there sketching scooters on knapkins to impress people," he grins.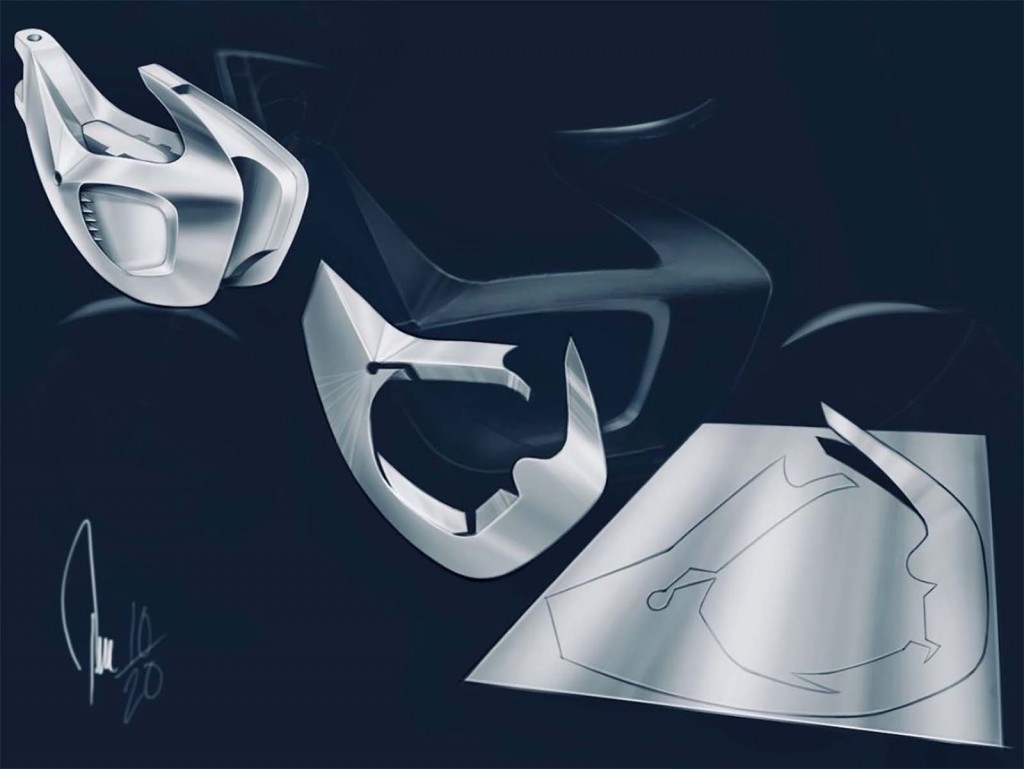 Both men completed their studies in London, Beijer at the Royal College of Art and Nyvang, taking an MA in design futures at Goldsmith College. I'm "more of a business person," says Nyvang, who went on to become marketing director of Bjorn Borg Sportswear.
High level stuff then? "Yes, high level," Nyvang laughs, "but low level can be more fun." Beijer's love of scooters endured too. "Years ago Tue showed me a folded bike with a simple, folded, steel chassis made from paper. It excited me as a new way of manufacturing and we still have it."
"We began with a research project funded by the Swedish Innovation Agency and the Swedish Steel Producer's Association called Jernkontoret," explains Nyvang. "That evolved into the company being incorporated in 2020." The initial approach was to use lasers to help produce the crease lines. "That didn't work so well because the material would buckle and become difficult to work with," he continues.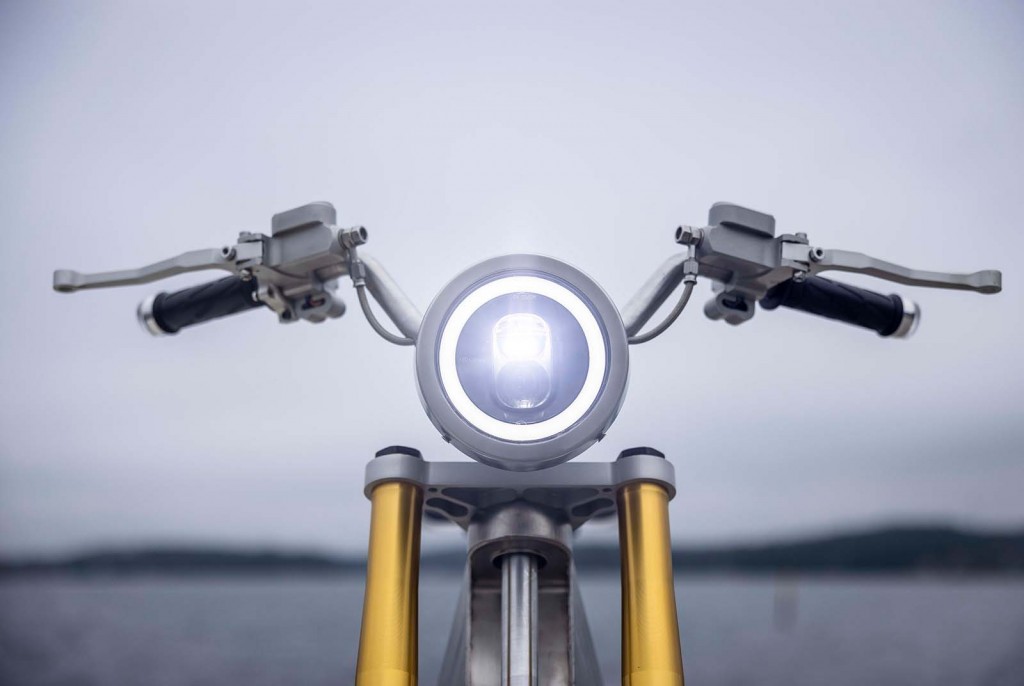 Then a serendipitous hook up with a Swedish robot company yielded surprising results. "The robots did the creases really well so then we started to develop control software with software developers. We also did some renderings of the bike and posted them online. They were picked up by the motorcycle community and something like 100 articles were written."
Polestar's 0 Project is a big challenge but Nyvang is confident Stilfold technology can make a significant contribution to the construction of the body-in-white (BiW). The Project is about eliminating carbon emissions and all chemical reactions that produce carbon emissions," he says. " For us it's about how we can eliminate welds as far as possible and also make welds that are zero emissions.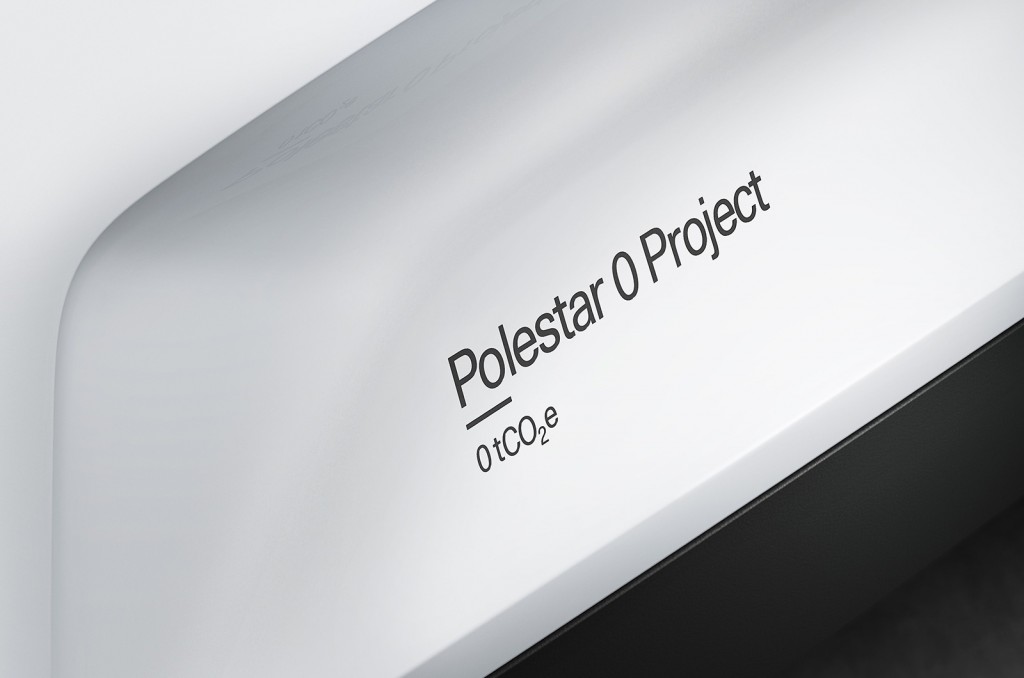 "We know our territory and the body-in-white is interesting. We known emissions can be lowered, but the point is to eliminate them altogether. It's actually taking our technology further and it's a very exploratory project, which started from the research perspective. It runs for two and a half years and by the end of that time we're going to have something we can apply in manufacturing." 
Beyond that, Nyvang sees the control software being developed in-house to drive the Stilfold robots as becoming a product in itself. Of course, there's a future product plan for the company too, which includes more scooters including high performance variants and a three-wheeler.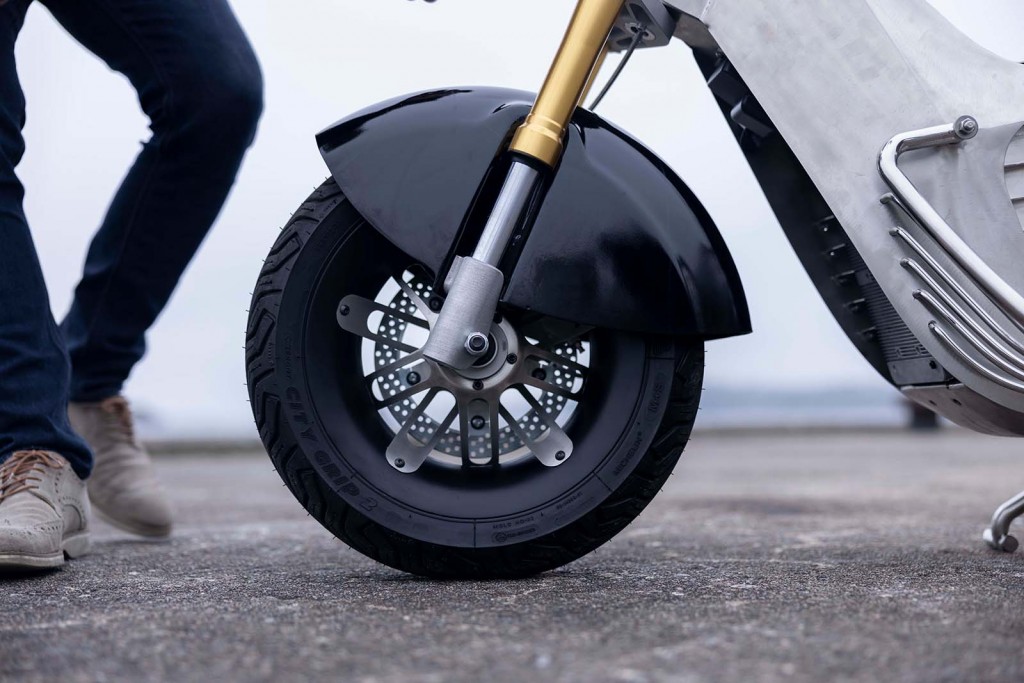 "We don't just want to stop with motorcycles though,"says Nyvang, we want to explore how we can make other things with this process which we think is relevant to anything made from sheet metal. We think of ourselves as green-mobility re-imagined so we take that perspective on what we're doing but also need to get the bike out!
Ah yes, the beautiful, SUS 1 (Sports Utility Scooter). How is that going? "Today we have to get a new software update finished for the bike," comes the reply, but it's on target for Type Approval and production by next Summer." The SUS 1 might turn out to be one of those huge successes that almost didn't happen.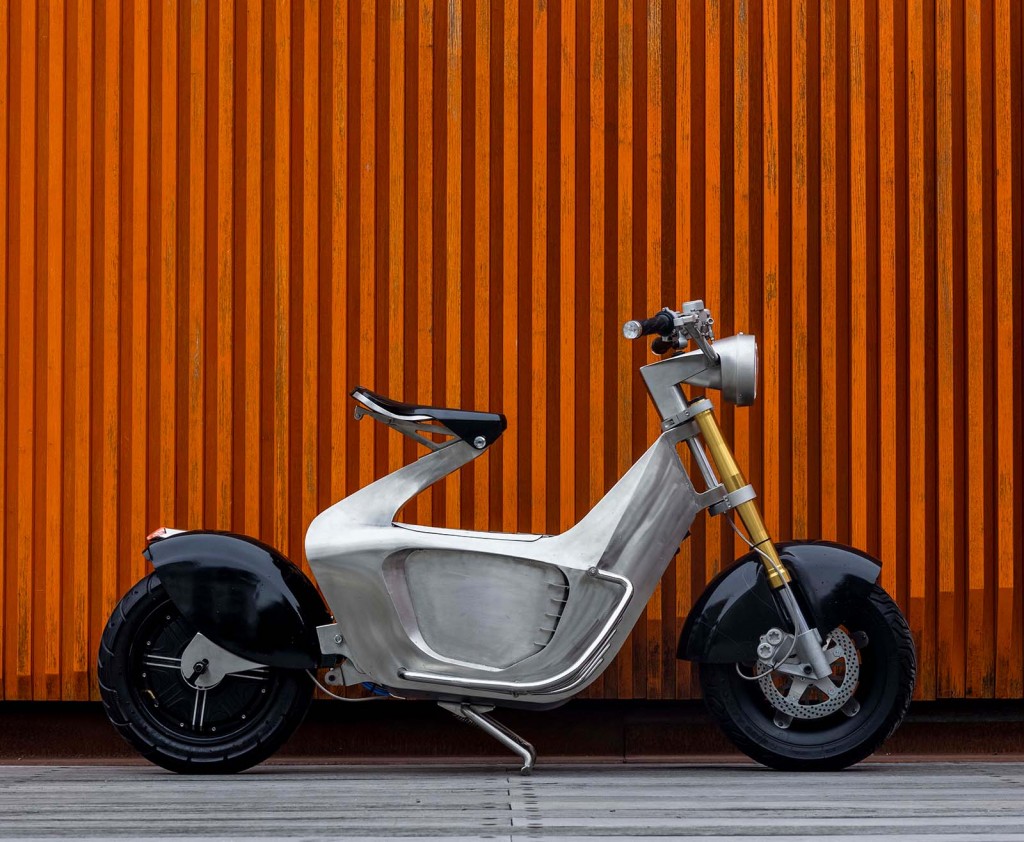 "Interestingly," recalls Nyvang, "there was some internal discussion over whether or not it was a good idea to pursue the scooter from a business point of view, the argument being that the bike is high risk so why not just focus on Stilfold? But the bike is the proof point, the Trojan Horse of the technology. It's what gets us… gets guys like you to talk to us."
The cultural side of design and what Stilride does will always be a core of the business and it's hard to imagine otherwise. "We've always said it's about arriving in style," adds Nyvang. "This is not a moped, or a motorcycle with a lot of dressed-up details. It's not that we're trying to create. It's something with grace, to be true to the material with less parts, smaller parts and elegance. 
Jesse Crosse
READ MORE
Subscribe to the Move Electric newsletter
e-CARS
Video: Can the National Grid cope with a surge in electric vehicles?
e-BIKES
What to look for when buying an e-bike: Move Electric's top tips
The rise of Volt Bikes: 'when we launched, people thought we were mad'
e-MOTORBIKES
Maeving RM1 electric motorbike review
Q&A: Zapp founder on why electric mopeds are the future
Government plans 2035 ban on new non-zero emission motorbike sales
e-SCOOTERS
Tier to upgrade e-scooter fleet with a smart 'Parrot'
Q&A: Neuron Mobility's UK boss on e-scooters, safety and helmet selfies
e-WORLD
Polestar to supply battery tech to electric boat firm Candela
Engineering giant ABB working on electric Dover-Calais ferry