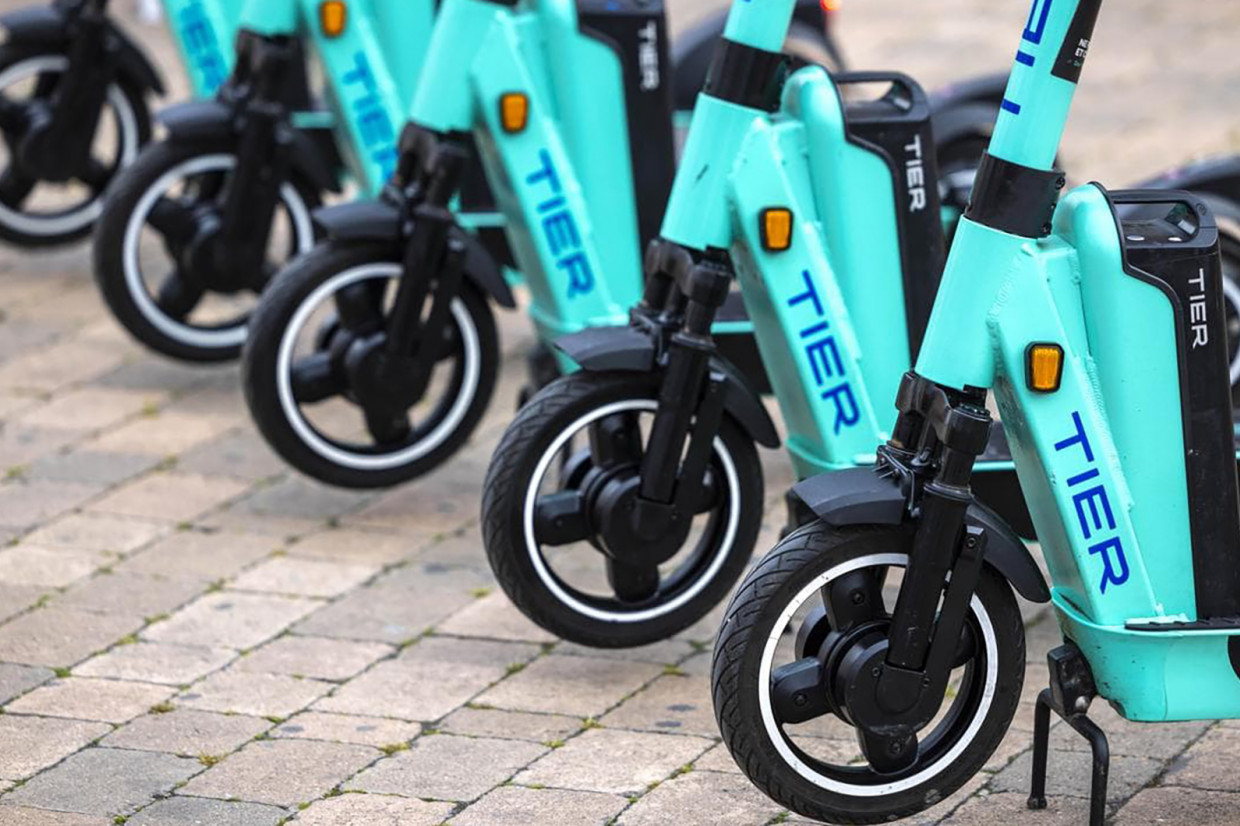 Shared mobility firm Tier has begun trials of a new rental e-scooter featuring… a Parrot. No, it's not a talking bird: that's the name for a new smart computer 'brain' designed to make the firm's machines safer and smarter.
The Parrot is an Internet of Things (IoT) module that is fitted to Tier's e-scooters, accompanied by upgraded hardware such as sensors. It is the first IoT module Tier has developed in house, and the firm claims it offers a significant upgrade over previous operating systems.
Are e-scooters legal in the UK? Move Electric's essential guide
The first 60 pilot e-scooters featuring the parrot will be rolled out on Tier's trial e-scooter rental fleet in London this week, with further trials set to take place in Norway and France. It will eventually be fitted to Tier's existing e-scooter fleet during 2023, which the firm says will extend the life of the machines. 
Tier says the Parrot module offers improved positioning and geo-fencing recognition – the firm says it is around three times more accurate than the old model – along with added 4G connectivity and edge-computing capabilities. Effectively, the ability of the module to do edge-computing data analysis means there is no need to rely on a cloud connection, making it more responsive to data gathered from multiple sensors.
Tier claims that means it can offer "drastically" improved positioning and parking accuracy, and the firm will also be able to develop apps for new use cases. These could include e-scooters being able to send signals to Tier that maintenance is needed, and recognising the likelihood of unsafe rider behaviour.
 
Eryk Sokolowski, Tier's vehicle and IoT programmes boss, said: "Our number one goal was to improve the safety and overall rider experience of our e-scooters through increased positioning and parking accuracy. The team has managed to significantly improve this utilising cutting-edge hardware, reducing vehicle reaction times to geo-fenced zones and enabling a much smoother parking experience for the user.
 "Additionally, introducing edge processing to this platform means that vast amounts of information and data can be analysed locally on the vehicles rather than being sent to the cloud. This is an incredibly powerful tool that will allow us to figure out whether an e-scooter has a puncture and get it fixed, or use this data to tackle drink riding by analysing rider behaviour, all while giving us the flexibility to meet changing market and regulatory needs."
The 4G connectivity on the module has been developed by Twilio Super SIM.
Oh, and if you're wondering: Tier gets its name from the German word for animal, and the firm apparently chose Parrot for the name of the new module because they are among the most intelligent birds. 
READ MORE
Subscribe to the Move Electric newsletter
e-CARS
UK charging networks: complete guide to every provider
New Cupra UrbanRebel is a bold EV supermini with 273-mile range
e-BIKES
10 fun things to try on an electric bike
Living with a Gocycle G4: how easy is it to adjust to?
e-MOTORBIKES
Seat Mó eScooter 125 UK review
How to do a CBT on an electric motorbike
Energica unveils new Experia electric tourer motorbike
e-SCOOTERS
Are e-scooters legal in the UK?
Private e-scooter rules 'cannot simply copy' rental regulations
Superpedestrian's European boss on why e-scooters are for everyone
e-WORLD
New Candela P-12 Shuttle to arrive as first electric 'flying' ferry
Pipistrel Velis Electro: meet the first certified electric plane