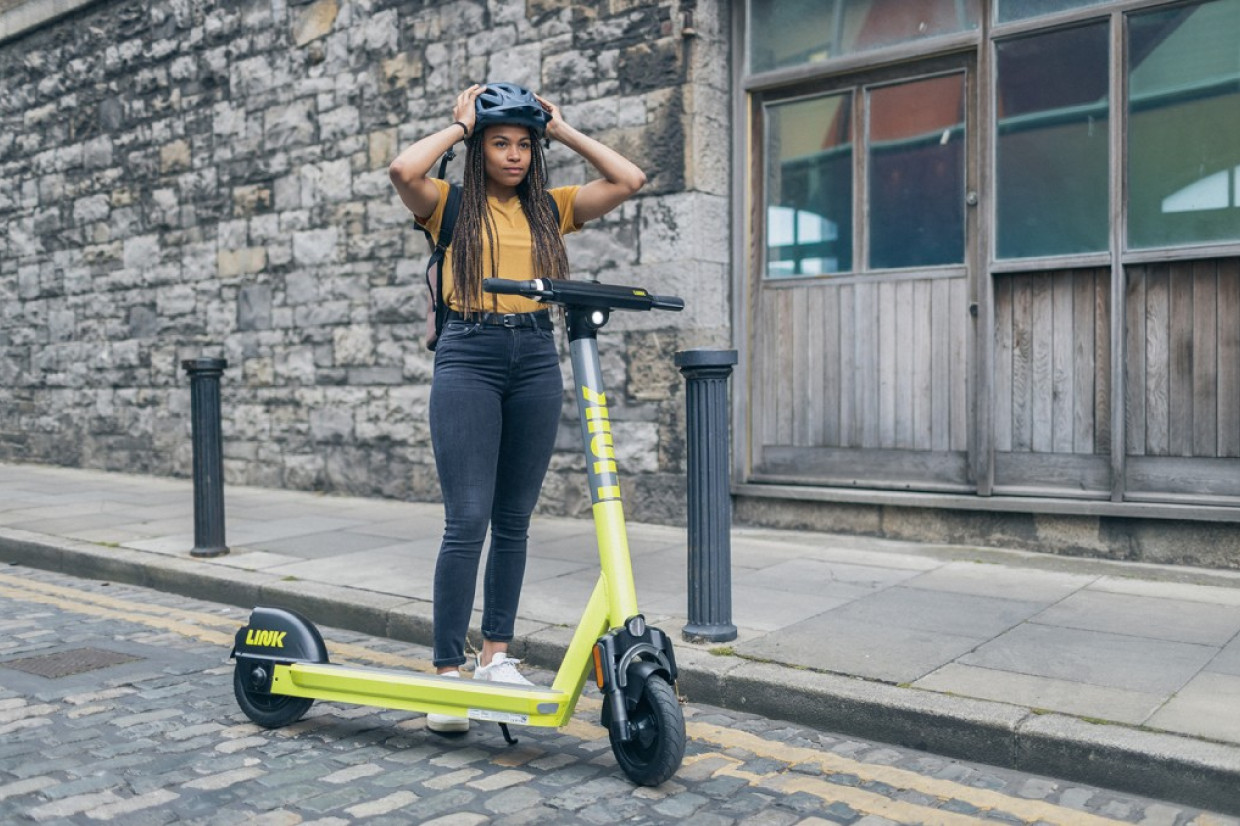 Rental e-scooter trials in England will be extended by almost a further two years until at least the end of May 2024, a government minister has confirmed.
There are currently 30 government-approved trials across England run which allow users to rent e-scooters, and they are currently the only way it is legal to ride an e-scooter on the public highway.
The best sort of letter to find in your inbox: subscribe to the Move Electric newsletter
The trials launched in July 2020, and have already been extended a number of time. They are currently due to run until the end of November, but Trudy Harrison MP, the parliamentary under-secretary of state for transport, has confirmed they will now be extended further.
Are e-scooters legal in the UK? Move Electric's definitive guide
In a written response to a question tabled by Labour MP Gill Furniss, Harrison said: "The Government has decided to allow current e-scooter trials, which are live in 30 areas across England, to be extended.
"The existing trials will continue to run until 30 November [2022] and participating local authorities will then have the option to end their local trial or extend it to 31 May 2024.
"Extensions will be restricted to existing trial areas only and will allow us to gather further evidence where gaps are identified, building on the findings of the current evaluation. We hope that all areas will want to continue, but there is no compulsion."
The rental e-scooter trials have been used by the government both to gauge demand for the machines and to help inform the technical regulations and safety measures for the potential legalisation of private e-scooters.
How and where to rent an e-bike or e-scooter in the UK
The government currently working on plans to create a new class of vehicle to legalise the use of e-scooters on public roads. The legislation to do that is scheduled to be part of a Transport Bill that is currently in progress and which could be passed into law sometime next year.
It is unclear whether extending the trials until May 2024 is simply to ensure they do not need to be extended again before e-scooters are legalised, or that the government is planning to keep some control on the number and size of shared rental fleets.
Georgia Yexley, Tier's UK general manager, welcomed the decision, saying: "The trials so far have shown how micro-mobility adds to the transport mix and can get people out of cars. This extension is another sign that easy access to sustainable travel will remain a part of daily life for the foreseeable future.
"We are committed to ensuring e-scooters are incorporated into the cityscape safely and sustainably, in accordance with national and local regulations and requirements."
Yexley added that Tier would aim to "build on the success" of its six UK trials, and added: "We look forward to working with the Department for Transport and other stakeholders to ensure this next stage of the trials also focuses on lowering barriers to access and reducing friction so we can deliver the maximum benefits of micro-mobility to the UK."
READ MORE
Subscribe to the Move Electric newsletter
e-CARS
UK charging networks: complete guide to every provider
New Cupra UrbanRebel is a bold EV supermini with 273-mile range
e-BIKES
10 fun things to try on an electric bike
Living with a Gocycle G4: how easy is it to adjust to?
e-MOTORBIKES
Seat Mó eScooter 125 UK review
How to do a CBT on an electric motorbike
Energica unveils new Experia electric tourer motorbike
e-SCOOTERS
Are e-scooters legal in the UK?
Private e-scooter rules 'cannot simply copy' rental regulations
Superpedestrian's European boss on why e-scooters are for everyone
e-WORLD
New Candela P-12 Shuttle to arrive as first electric 'flying' ferry
Pipistrel Velis Electro: meet the first certified electric plane