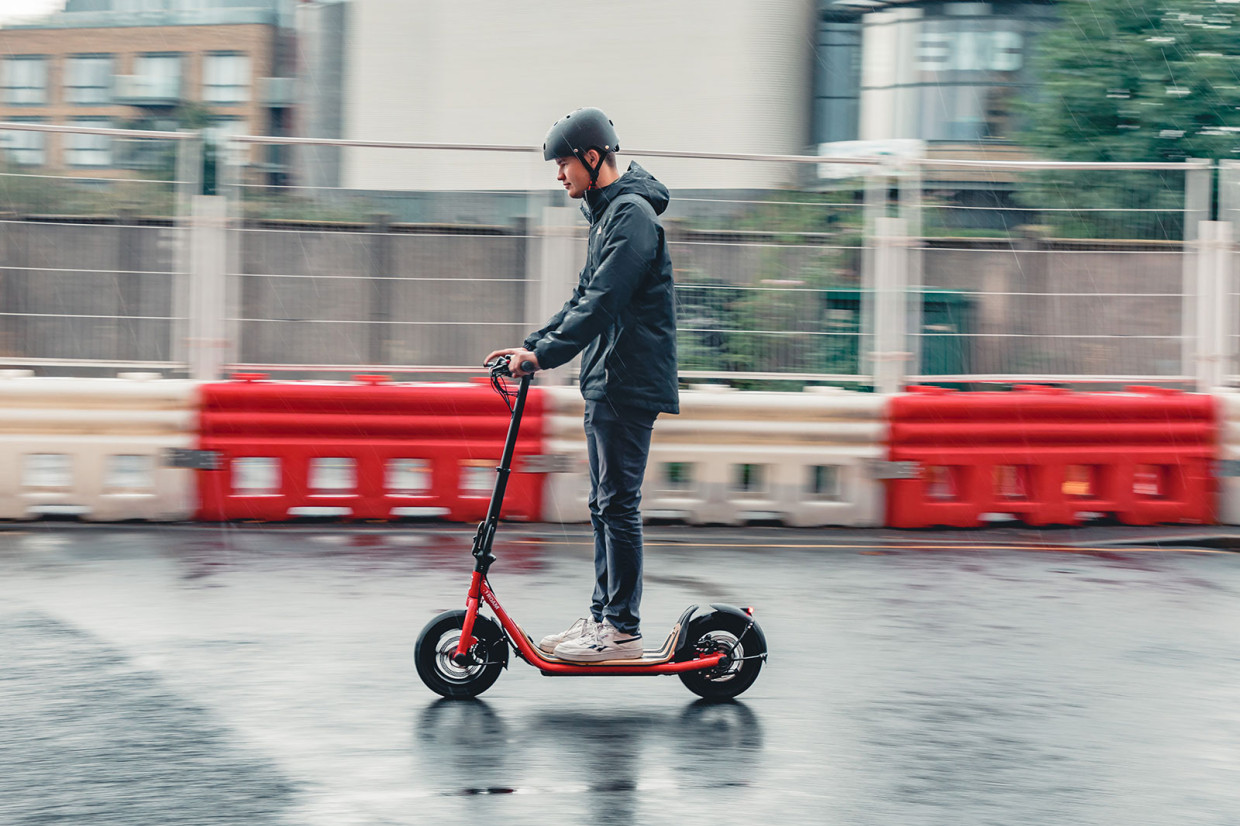 Move Electric rating: Four stars out of five
Sell it to me in a sentence…
The 8Tev B12 Roam is an impressive electric scooter from British firm 8Tev, that delivers in both ride and quality - albeit with a premium price tag.  
8Tev? Tell more more about them…
8Tev - that's eighty EV to be clear - offers a range of electric scooters from two-wheeled machines to e-trikes; they're about to launch a new four-wheel multi-purpose off-road e-scooter, too.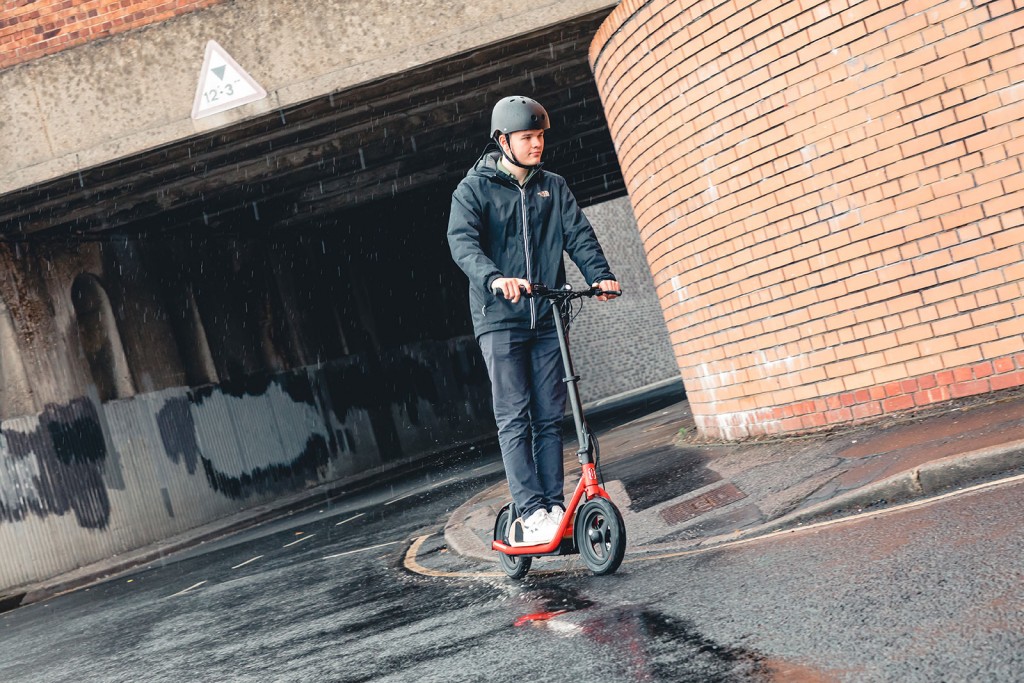 The B12 Roam sits at the top of the model line-up with the firm also offering the e-scooter in Proxi and Classic trim level. While cheaper than the Roam they offer less range than the range-topping model. 
Subscribe to the Move Electric newsletter
Sounds promising, how far can the B12 go?
Stowed neatly underneath the stunning maple ply footboard is a 48V, 13Ah battery which is paired to a 250W rear-mounted motor. Peak power output for the motor is 700W which provides an assured amount of boost when you need it. 
The B12 Roam has a range of up to 26 miles but unlike most e-scooters available today, its top speed currently isn't capped. This means it can travel at a top speed of 21.7mph, which on a two-wheeled electric scooter is pretty brisk.
As a quick reminder, it is currently illegal to use a private e-scooter on public roads. The government is currently working on plans to create a new vehicle category for the machines, and that is expected to feature a maximum top speed of around 15.5mph.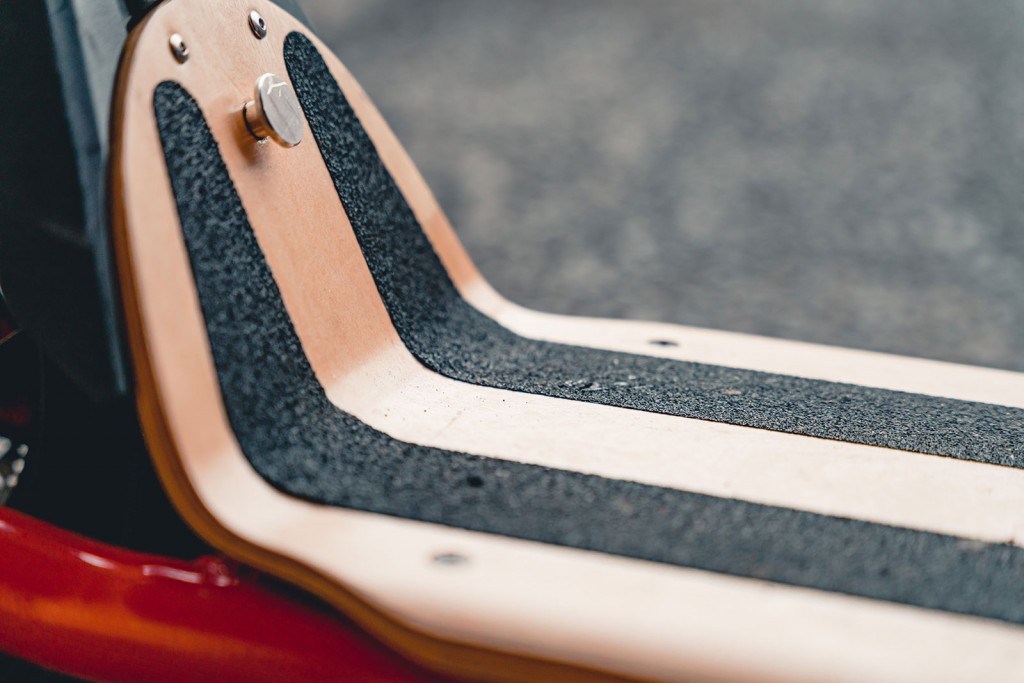 What is it like to ride?
Thanks to its larger wheels and wide footboard, the B12 offers a confidence inspiring level of poise and stability. Unlike some e-scooters we have tested previously, the 8Tev footboard is dimensioned with greater width than length. 
This means you can ride with both feet together comfortably, allowing you to find a good riding position. It also makes it easier to lean into bends rather than having to rely more on turning the handlebars. 
With its larger 12-inch wheels, the B12 rides exceptionally well on smooth road surfaces and deals with pockmarked roads with aplomb. It didn't seem too unsettled when we aimed it at an aggressive looking pothole either.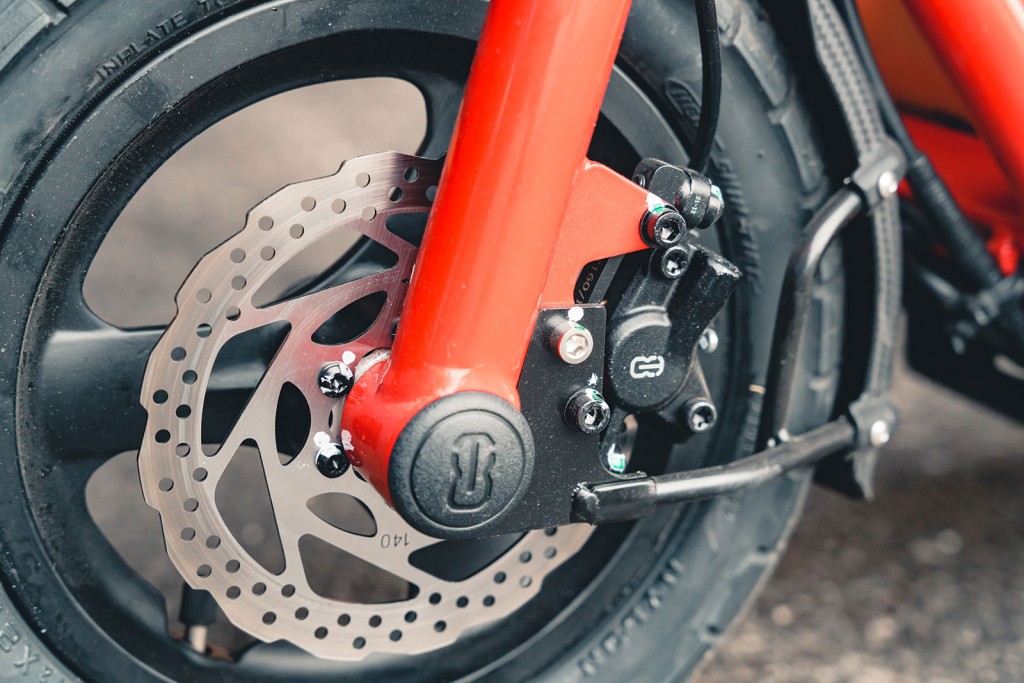 The B12 Roam comes with three different ride modes which deploy different amounts of power. Level 1 delivers 30% of the total power output, with the B12 being very easy to ride in this mode as speed is also limited. The thumb-accelerator on the right-hand side of the handlebars lacks a little bit of feel and can stutter before the drive kicks in.
At lower speeds in Level 1 the throttle is more manageable. In Level 2 and 3 modes - which offer a power output of 60% and 100% respectively - the scooter has a tendency to lurch forwards due to a delay from the throttle. It doesn't detract from the overall riding experience which is good, but the lack of engagement from the throttle is noticeable at lower speeds when negotiating tight turns.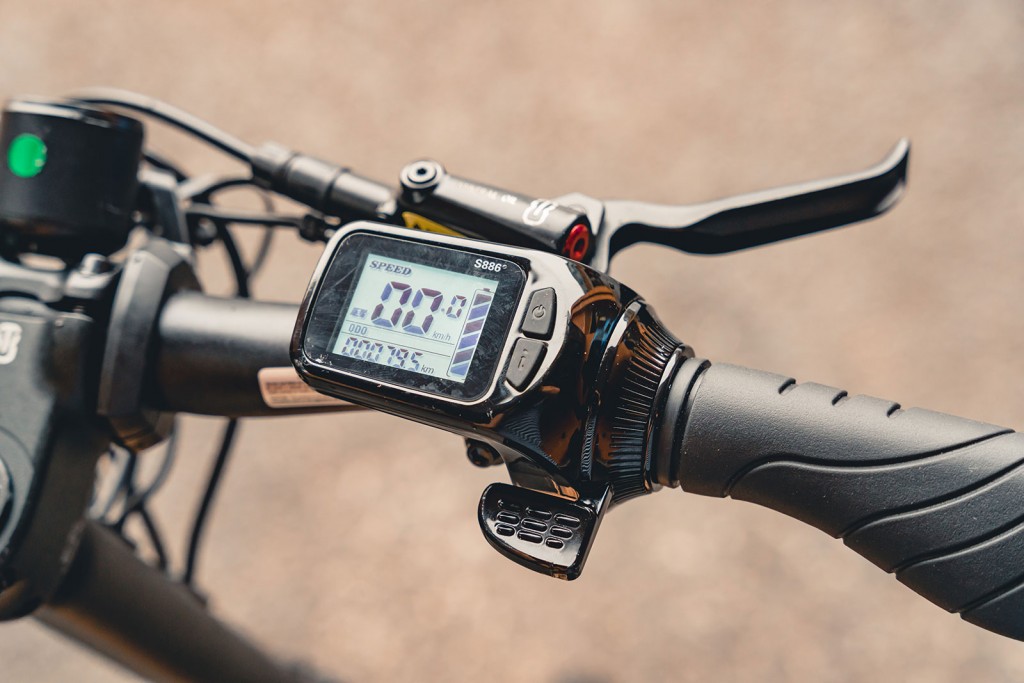 Thanks to Tektro front and rear hydraulic brakes, the B12 has excellent stopping power on all terrain. 
The Roam also has a handy LCD display which shows your speed, battery status and the mode you're riding in. It might be smaller than other e-scooter displays but it's crystal clear and very easy to read while riding. 
What really makes the B12 Roam standout, however, is its performance. It accelerates seamlessly and in Level 3 mode it can reach up to 21.7mph.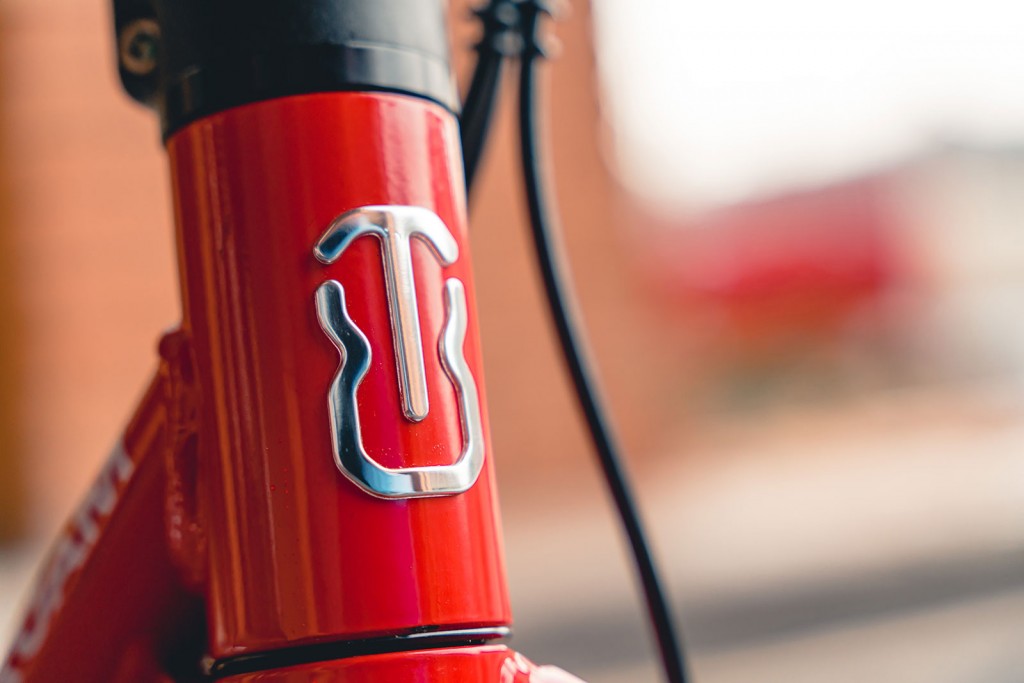 Sure, just shy of 22mph might not sound like a lot but on an electric scooter, it certainly feels rapid - if you can find a safe, private space to do so. And because of the B12's great build quality and set up you feel confident to ride the e-scooter at higher speeds.
Any downsides to the B12?
The B12 doesn't come cheap; £1599 to be exact. That certainly puts it in the premium end of the e-scooter range, but the B12 some is a very well polished and robust machine. 
Range isn't a standout feature either at 26 miles and there are many e-scooters available for less than half the price of B12 that will go further. Take the Eskuta KS-450 for example. It costs £469.50 and offers a range of up to 30 miles - and it's just as good to ride, while also being a solid and robust device.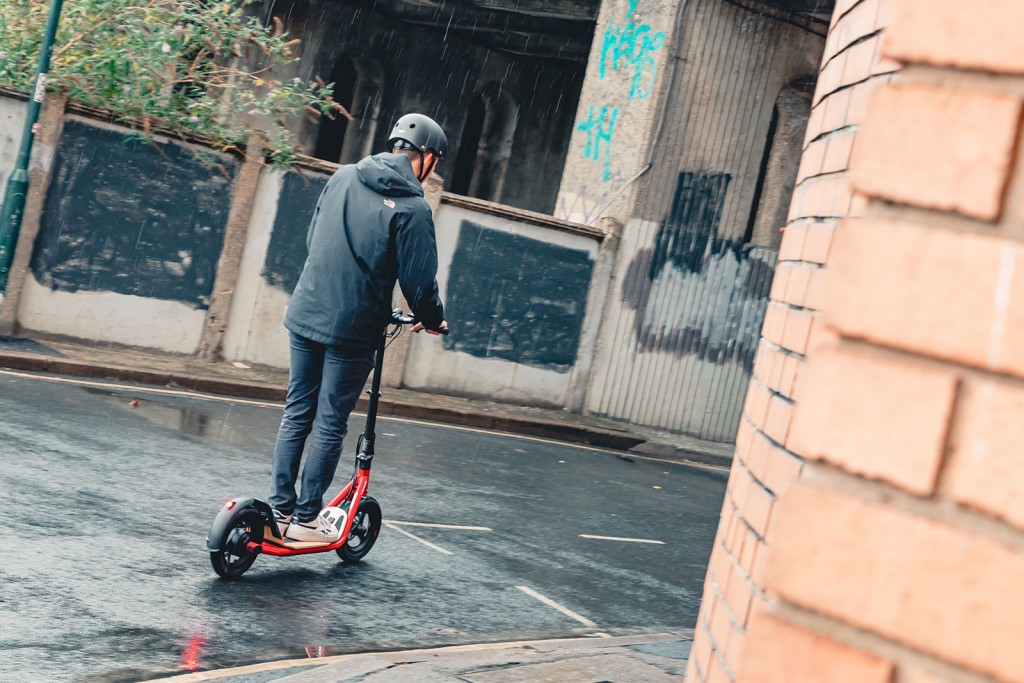 It's also not the lightest machine, weighing in at 18kg. Like almost all e-scooters available today the 8Tev can be folded and although this is meant to make life easier when carrying the e-scooter, it's still too heavy and awkward to carry around. 
Hold on, are these legal to ride on public roads?
Earlier this year the government revealed plans to fully legalise e-scooters, but at present it is still illegal to ride a private e-scooter on public roads. Only rental e-scooters from firm's such as Dott, Tier and Lime can be ridden on the road in government-approved trials.
You can still buy a private e-scooter, but if you're caught using it on public roads you could be fined, given points on your driving licence and have your device seized by the police.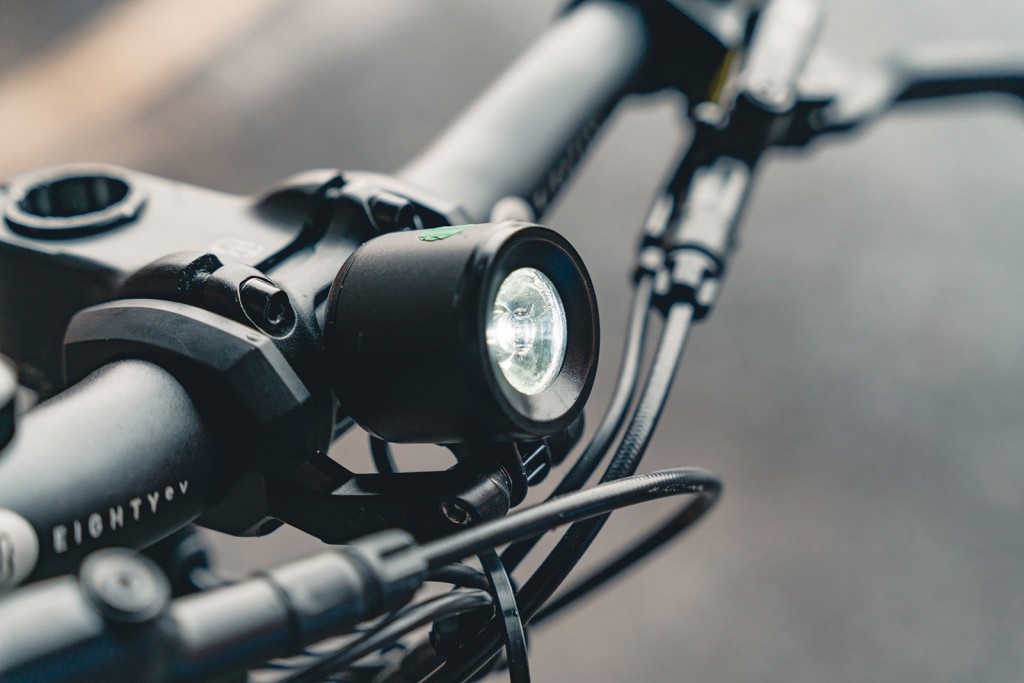 The government is yet to finalise the technical regulations surrounding private e-scooters, but it is likely that you'll have to wait another year before they're fully legalised. 
Should I buy the 8Tev instead of its rivals?
If you're looking for a premium e-scooter at a similar price point to the 8Tev then the Emove Cruiser would be a solid choice. Not only is it slightly cheaper than the B12 roam at £1349, it also has a far better claimed range of up to 62 miles. Like the B12 the Cruiser has three riding modes and hydraulic brakes, although it's a good 5kg heavier than the 8Tev. 
Another much cheaper alternative would be the Pure Air Pro LR. This is one of our favourite e-scooters thanks to its excellent riding modes, commendable 37 mile range and great build quality. And it's more than half the price of the B12, with the Pro LR costing £749.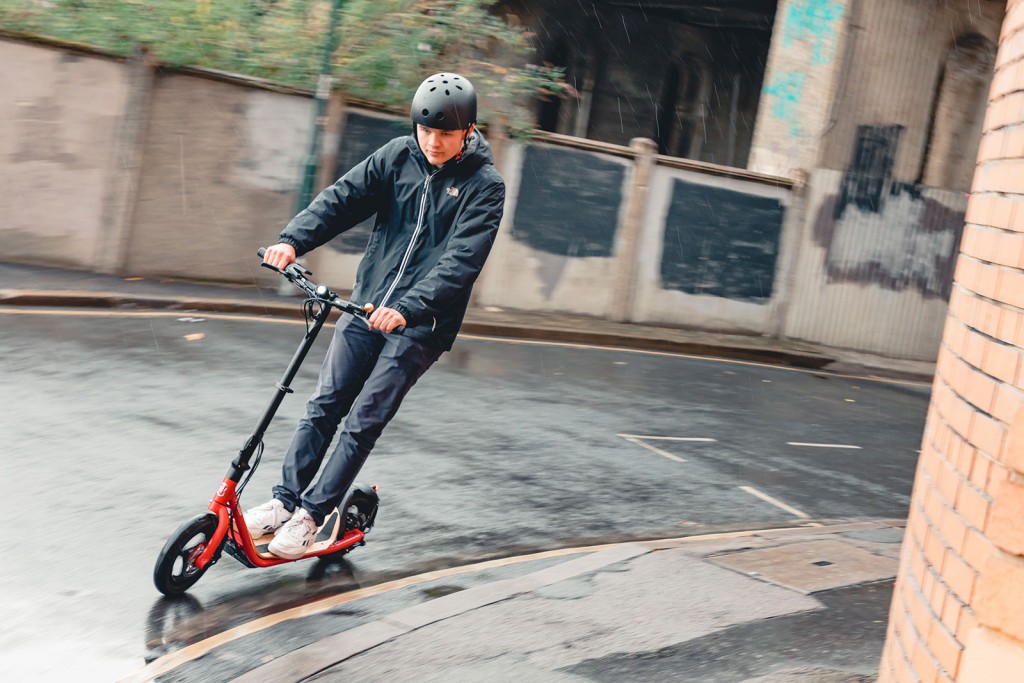 Where can I buy one?
The 8Tev B12 Roam is available in the UK from retailer Moov Electric.
Verdict
Considering its rivals can go further for less money you may misjudge the B12 for being poor value for money. In truth, it's one of the most refined and polished e-scooters we've ridden, thanks to its excellent build and ride quality. There are some niggles here and there; the throttle being the main bugbear. But despite these issues, the B12 is a solid device in a burgeoning e-scooter market.
8Tev B12 Roam specification
Price:  £1599
Motor power: Aikema SW 250W (peak 700W)
Battery: 48V/ 13Ah
Range: 26 miles
Top speed: 21.7mph
Charge time: 6 hours
Weight: 18kg
Max rider weight: 120kg
READ MORE
Subscribe to the Move Electric newsletter
e-CARS
Video: Can the National Grid cope with a surge in electric vehicles?
e-BIKES
What to look for when buying an e-bike: Move Electric's top tips
The rise of Volt Bikes: 'when we launched, people thought we were mad'
e-MOTORBIKES
Maeving RM1 electric motorbike review
Q&A: Zapp founder on why electric mopeds are the future
Government plans 2035 ban on new non-zero emission motorbike sales
e-SCOOTERS
Tier to upgrade e-scooter fleet with a smart 'Parrot'
Q&A: Neuron Mobility's UK boss on e-scooters, safety and helmet selfies
e-WORLD
Polestar to supply battery tech to electric boat firm Candela
Engineering giant ABB working on electric Dover-Calais ferry