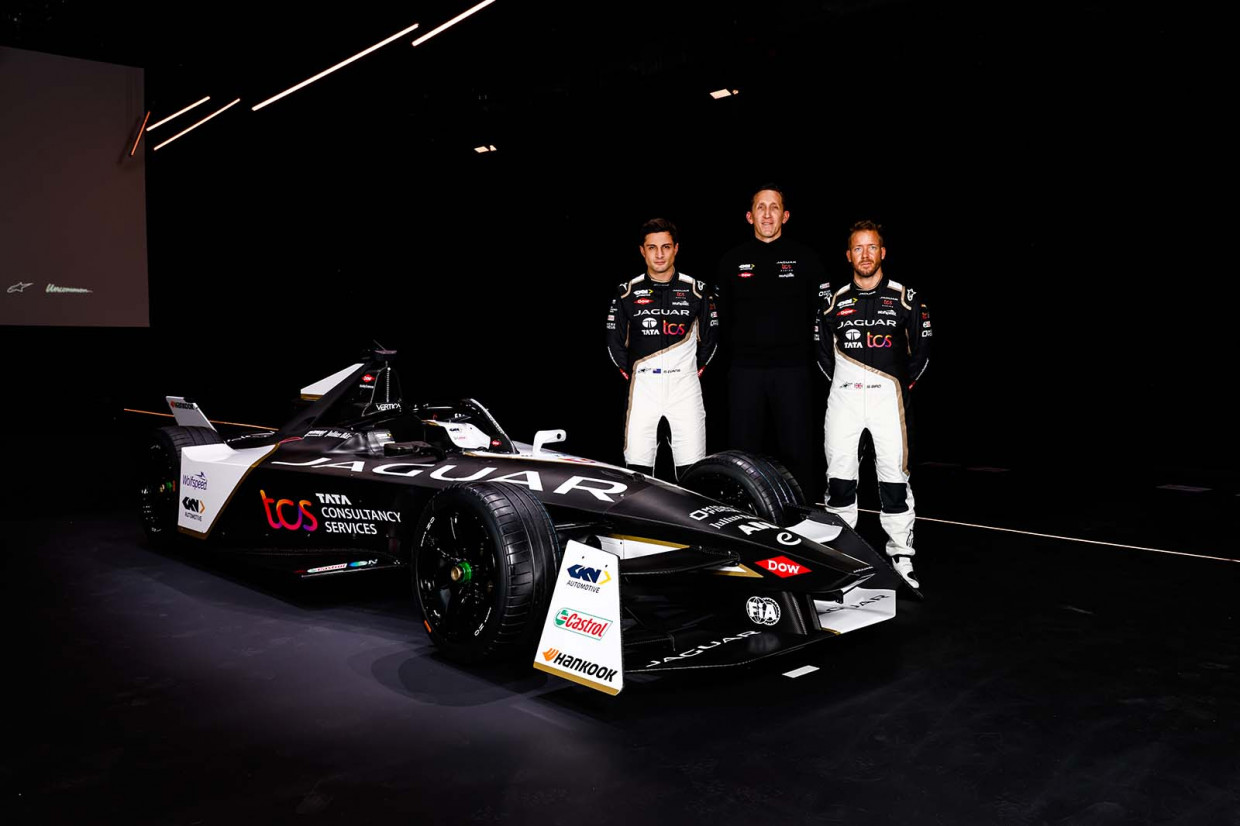 Jaguar Racing has made a significant step forward in the ABB Formula E World Championship in recent years.
After mixed results in its early years, the British outfit finished second in the team's championship in the 2020-21 season and last year took its biggest points haul to date, with driver Mitch Evans narrowly missing out on the driver's title after scoring four wins and seven podiums.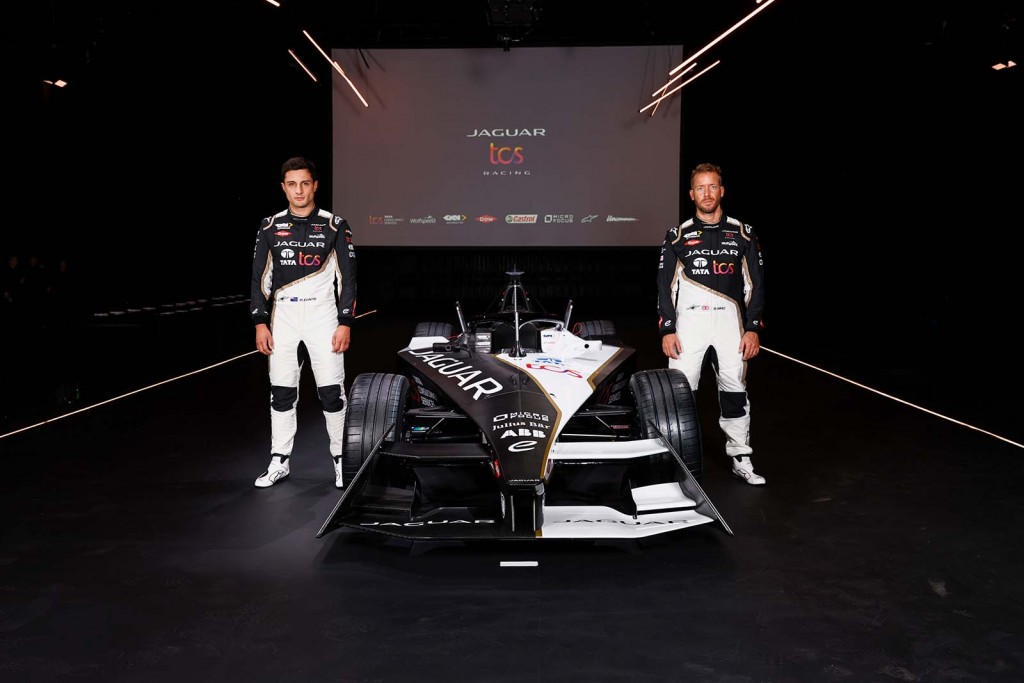 Now the team is gearing up for the 2023 season, when Formula E will bring in a host of new technical regulations for the new third-generation Gen3 chassis. The electric single-seater championship features a spec chassis, batteries and bodywork, but teams are able to fit their own powertrain technology. 
Next year the cars will feature a 350kW motor at the rear and a 250kW unit at the front, largely used to harness energy under braking. The overall output of the car is 350kW as the system output is capped. 
Move Electric caught up with Jaguar Racing drivers Evans and Sam Bird, along with team boss James Barclay, to learn more about the team's plans for the coming season.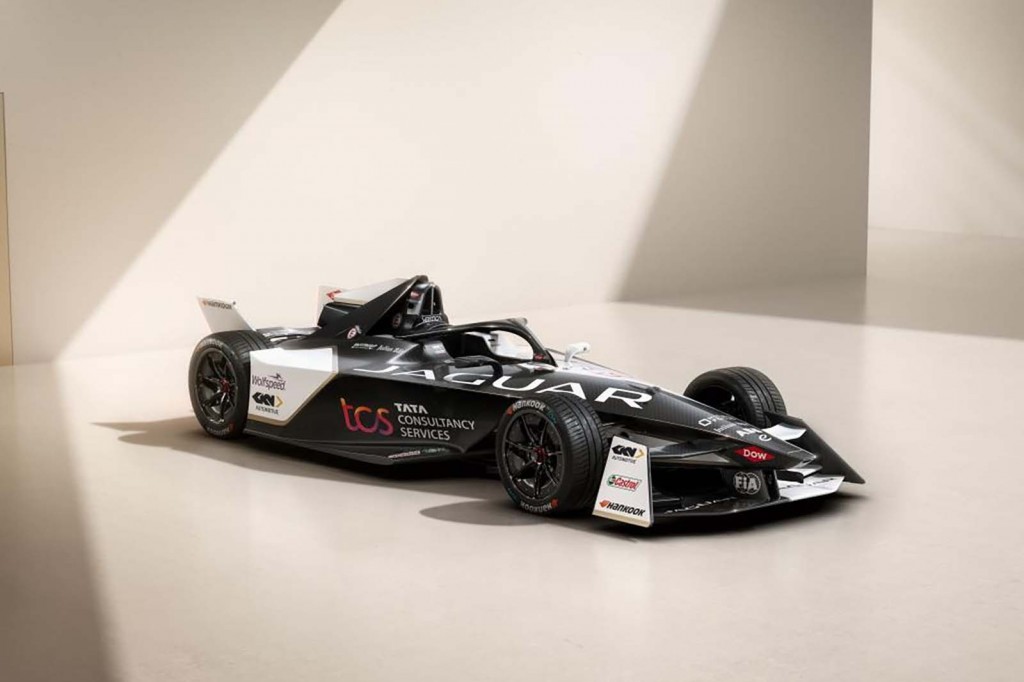 Formula E has ushered in a host of new changes for the Gen3 era. How are you finding the new car so far and what are the key differences?
Barclay: "It's a big change; there is virtually nothing in common from the Generation 2 car. We have a brand new tyre which has a very different construction, the car itself will now have 350kW, we have four-wheel regenerative braking and a front powertrain unit on the front axle. The rear brake discs have been removed which means we will only slow the back end using regen.
"That's just the car side: there are sporting changes as well, so next season we will race to laps not time and further down the line we will have pit stops with rapid charging.
"On a technical level it's probably the most aggressive generation change Formula E has ever had. The cars are lighter, more powerful. We started developing this car in 2020 so it goes back a long way already. It's a big change technically for the team, and a whole new era for us."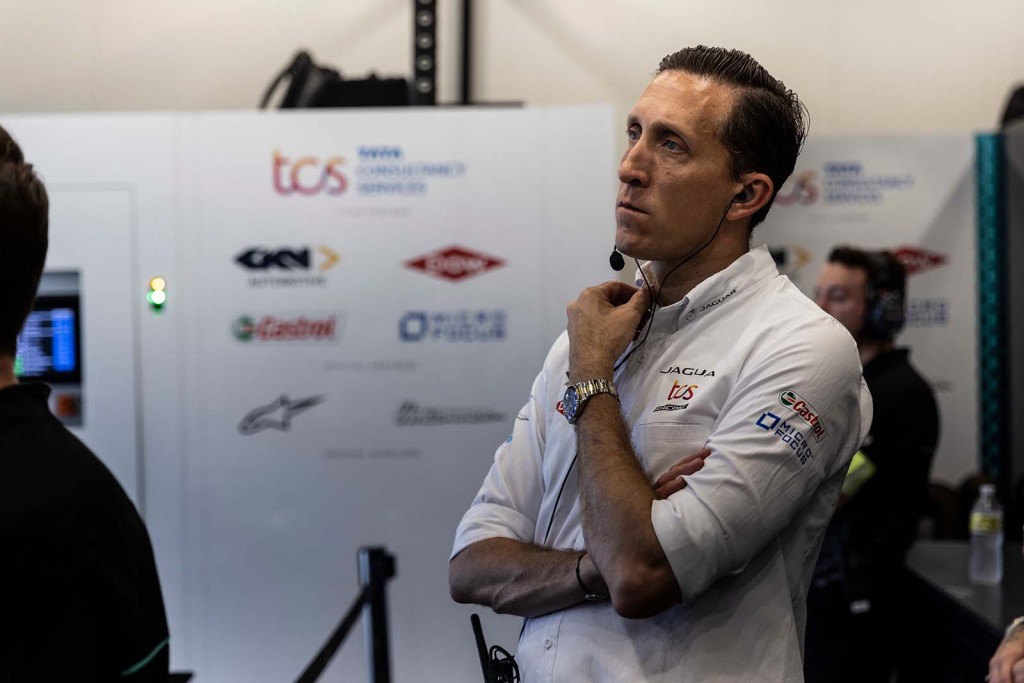 Bird: "She is tricky to drive, but that is inherent in a Formula E vehicle. I'm really impressed by the work that we've been able to do to try and understand the new tyre. We've moved from Michelin to Hankook. It works in a different way, so we need to understand what the car needs to be quick on the new tyre. We are continuing to learn about that and have made some great strides forward. The new tyre, combined with the greater power of the Gen3 car, means gaining traction is very tricky.
"Getting to grips with the new braking in the Gen3 cars, not having any rear brakes and a load of regen from the front and rear axles is different and how we map that into the corner is interesting."
Evans: "It's a big change technically which is very challenging for the team, but there is a lot of opportunity as well. We're going through a learning phase at the moment. 
"Obviously the big thing will be to try the car on a proper Formula E circuit. We've got tracks we try to simulate as close as possible to street circuits but it's never quite the same. 
"That learning phase in the first three, four races will really set up our championship, but we're happy with where we're at right now. It is going to be very challenging but we've got an amazing team behind us."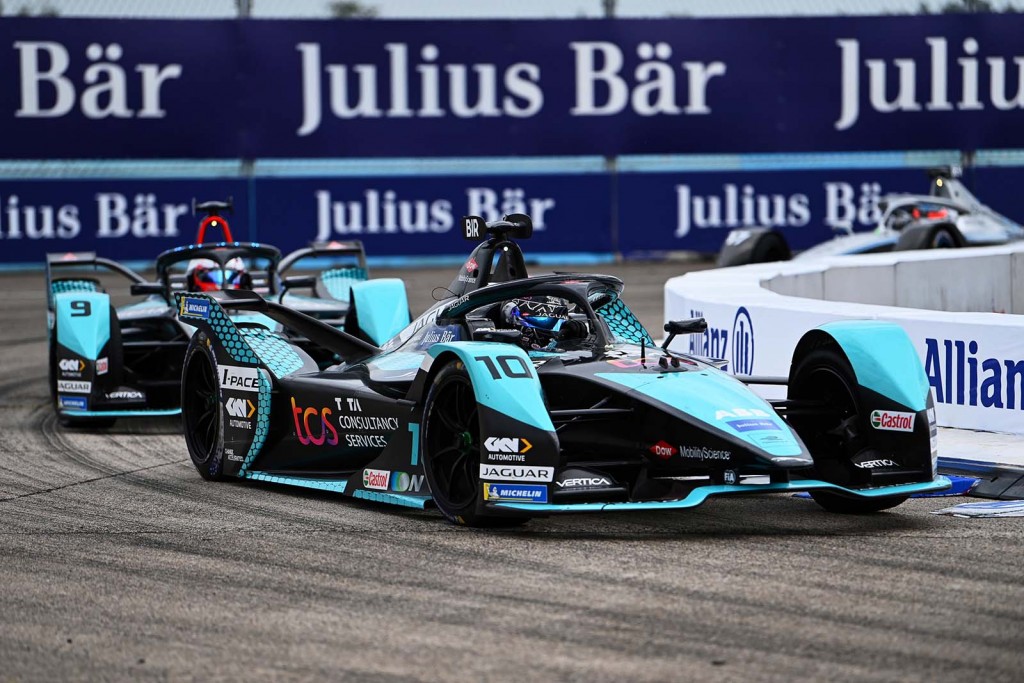 You've both raced in Formula E since the Gen1 era. How does the Gen3 car compare to the previous generations?
Bird: "This is the biggest jump so far in terms of performance. When we moved from Gen1 to Gen2, it was only a 50kW increase. Now it's 100kW, which is a significant amount of extra power to have to deal with. 
"We've got the different tyre manufacturer, we've got the new front axle with greater regeneration. All these changes make a big difference to the car's dynamics and the speed of the car.
Evans: "From Gen1 to Gen2 we lost the second car [drivers originally switched cars mid-race] which was a big step forward, pace-wise it was quite a big chunk forward as well.
"We're also finding out how the new Hankook tyre operates: we didn't realise how big a difference there would be between the tyre suppliers."
The new Gen3 cars no longer have rear brakes, relying solely on regenerative braking. What is the difference in feel now you don't have big discs stopping you?
Bird: "The stopping potential of the car is massive, but it differs in the way we've got the ability to map what the car does and how it works within a corner, whereas you can't really do that with traditional brakes. 
"Before it was all based on foot feeling, but now you can actually do a lot more with the software. We've got multiple tools on the steering wheel which we can use to adjust the brakes into a corner and if you want you can do it corner by corner.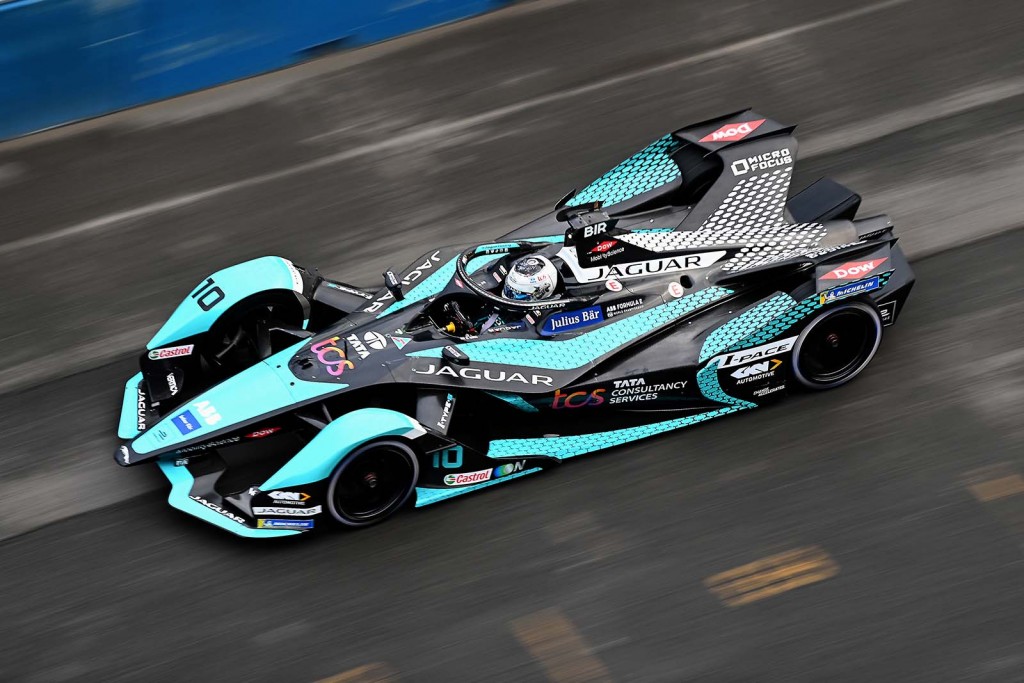 Evans: "It's quite a different feel for us and trying to get it natural is difficult. We have so much scope to play with the regenerative braking system even though it is quite a complex thing."
Barclay: "To have regenerative braking on both axles is a lot better. There were times in Formula E, especially when racing, some drivers would have some wild moments because of drivers ahead changing position and defending late.
"Mitch had a wild ride in New York where he was basically forced into the wall because of a late move by the car in front. At that point he was fully regening on the rear axle so it was almost like a handbrake coming into the corner. 
"The drivers have had to deal with quite a handful, so now we have it on all four wheels is a positive step."
Jaguar will supply powertrains to Envision Raing, so you'll be powering four cars on the 2023 grid. Will you be sharing any data and learning from the teams which you supply?
Barclay: "The FIA mandates that you have to supply two teams and then you can decide other than the mandated services you provide whether you want to go beyond that. 
"Last year one of the unknown realities was the fact that we were fighting Mercedes for the drivers' championship with Mitch, but we were racing against four Mercedes-powered cars.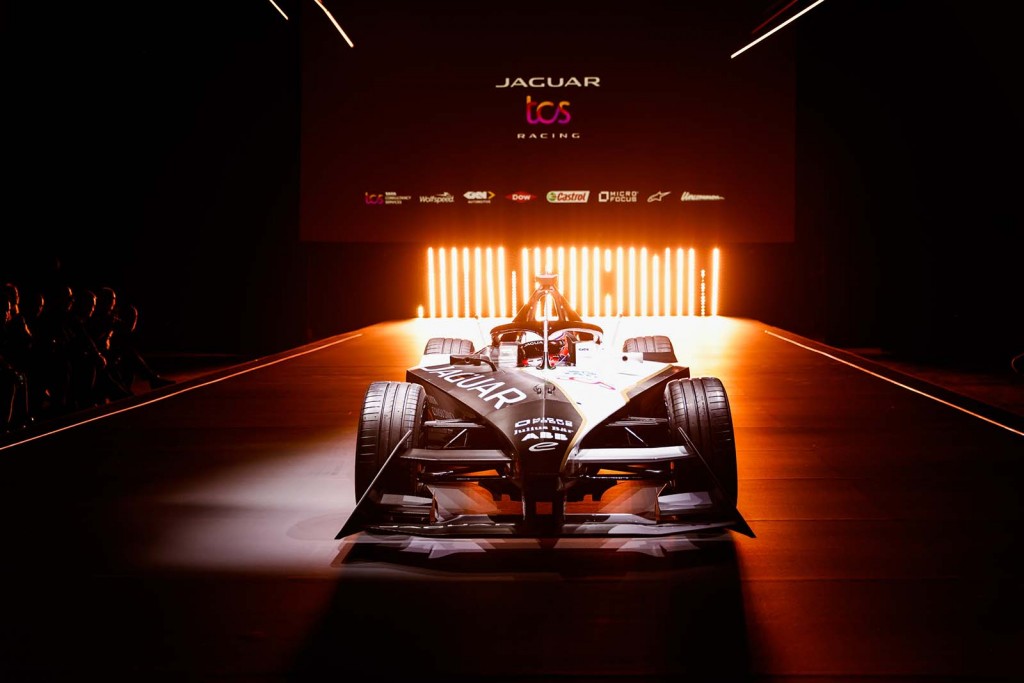 "There were days where the [Mercedes] factory team was slower than a customer team, but it would then take that customer team's set-up and make themselves faster between sessions. We didn't have that. 
"We decided we needed a customer team because that was clearly where the bar needs to be. We could choose which team we wanted to supply and top of our list was Envision.
Cupra joins Formula E grid for 2023 season
"They're a great team that has had huge success in Formula E, they're close to where we are and we like their philosophy. They were our preferred option and they wanted to work with us.
"They will be involved throughout the testing phase and work closely with us. Ironically, now all bar one manufacturer has a customer team so the whole grid has basically moved to that model now. It was clear that if we weren't doing that we were probably at a disadvantage."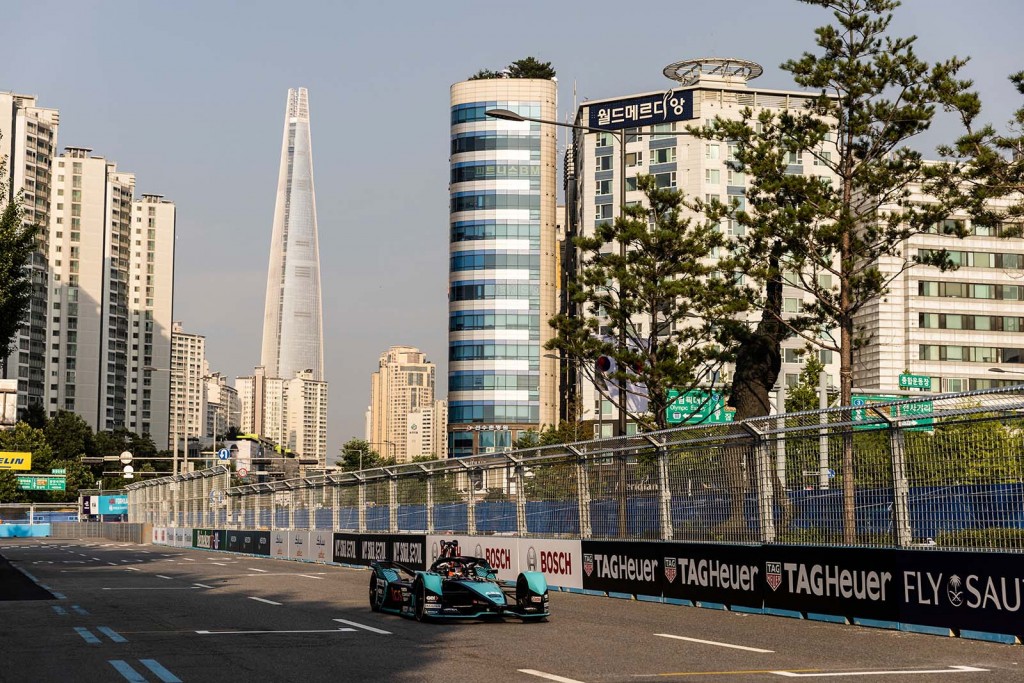 How useful has the simulator been to prepare you for next season and how much information have you been able to gather from that?
Bird: "We have gathered a lot of information from the real car, and that information has now gone back to the simulator. We've been able to process that data in the simulator and me and Mitch have been in there giving feedback to the team. 
"We're continuing to improve the tyre model in the simulator. I would say getting the tyre model in the sim right is the most difficult thing for a racing team to get right because you are always constantly evolving it, changing it and trying to make it realistic. 
"I feel like we've got a good base already, but now that we've done a big block of testing over the last month I feel like when next on the simulator we're going to learn a lot about where we need to go."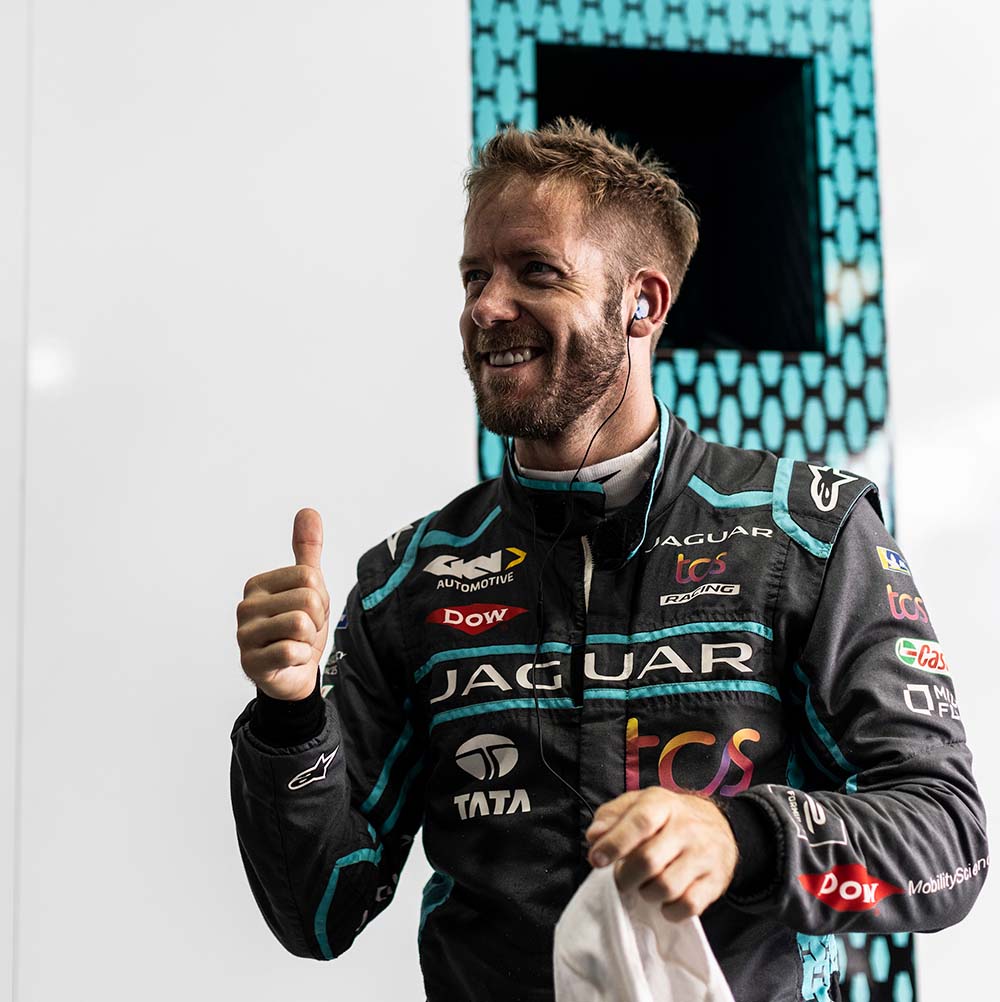 What are your own personal goals as drivers for next season?
Evans: "I'm proud of what we achieved last year, but it was a bittersweet feeling as some of the results were great throughout the year so to just miss out [on the title] is frustrating.
"That has just left us wanting more and the whole team is hungry for that. The last few years we've been pushing for titles, but with the rule changes it's a big reset.
"We may come out flying, or maybe another team has cracked it better than us, you just never know when there are big changes. You just have to be realistic and put yourselves in the best position possible."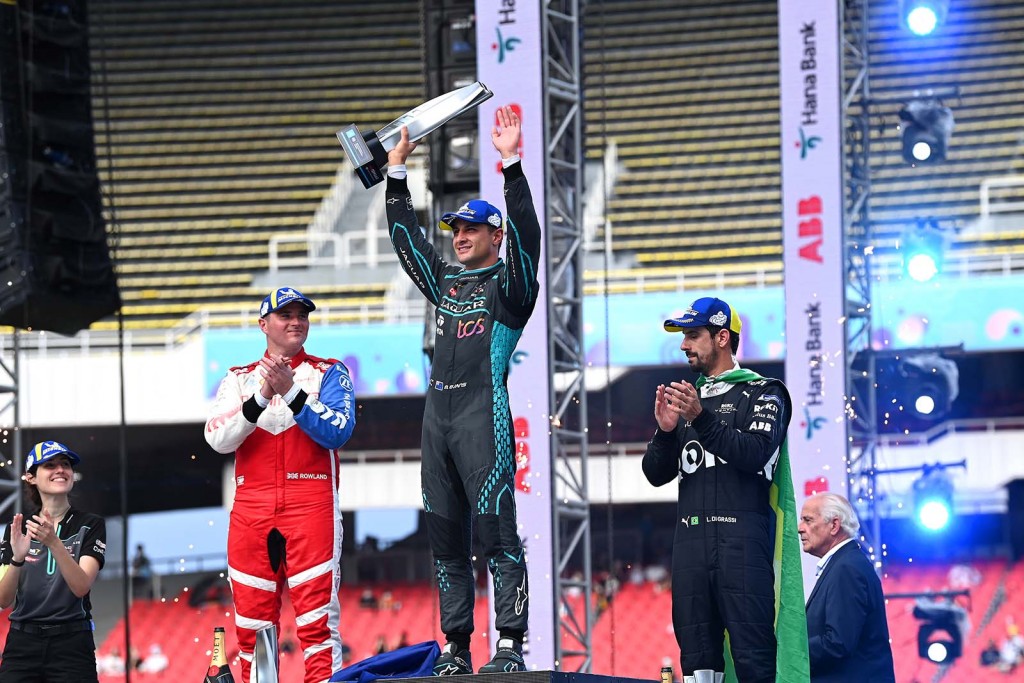 Bird: "Last year personally was disappointing, I didn't match my potential and the potential of the vehicle Jaguar gave me. I don't want to dwell too much on that, but Mitch did an unbelievable job and carried the team forwards and showcased just what the team and the car can achieve.
"Looking forward to next year, I think we are in a good position and I'm enjoying driving my Gen3 car. I feel more positive about 2023 than I did about last year, that's for sure."
READ MORE
Subscribe to the Move Electric newsletter
e-CARS
Chinese car brand Nio to expand into UK by end of 2023
Driving a Citroën Ami around London: five things we learned 
New Polestar 3: 380kW performance EV aims to 'redefine' the electric SUV
e-BIKES
Seven essential accessories to improve your e-bike life
The Lake District village that's pioneering community e-bike schemes
e-MOTORBIKES
Honda to launch more than 10 electric motorbikes by 2030
New Zero DSR/X launched as electric adventure motorbike
Stilride: the brand reinventing electric motorbike production
e-SCOOTERS
8Tev B12 Roam e-scooter review
Pure Electric launches two new machines that 'reinvent' the e-scooter
Rise in e-scooter accidents prompts call for 'urgent' government action
e-WORLD
Artemis electric ferry revealed for Bangor to Belfast service
New Mobilize Solo Concept is a safety-conscious e-scooter rival
Volta Zero: the electric truck tearing up the rule book for the electric age