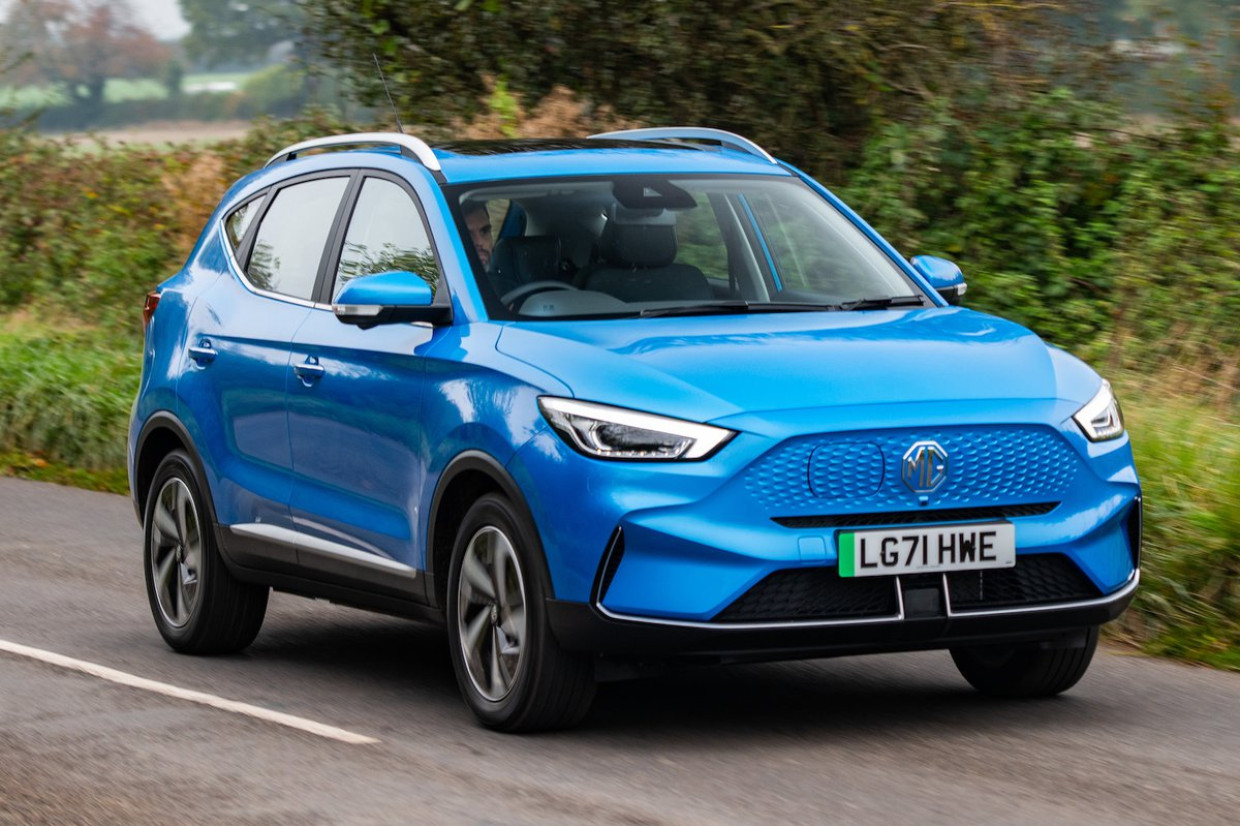 Move electric verdict: three stars out of five
Sell it to me in a sentence….
If you want your EV budget to stretch as far as possible, then the MG ZS EV could be just the ticket, as it combines family-sized SUV style and practicality with a supermini-sized asking price.
Okay, you've got my attention, tell me more.
MG has been a slow burner in the UK since being reborn by its Chinese owners in 2011, but the ZS SUV is arguably one of its stronger efforts, particularly the all-electric version. Of course it's the prices that'll really grab your attention, the EV starting at a tempting £26,095.
To put that in perspective, that's less than you'll pay for a Peugeot e-208, yet with the MG you're getting a car that's closer in size and interior space to a family-friendly Kia e-Niro, which will set you back at least £5,000 more. 
Give me the highlights first
Perhaps the MG's greatest strength outside that terrifically attractive price is its impressive practicality. There's plenty of space inside, with room for five adults plus a vast array of storage space for all those odds and ends, while the boot offers a very generous 470-litres of capacity, which is actually 22-litres more than the internal combustion-engined version.
It feels smarter and more upmarket inside than you'd expect too, with a pleasingly modern design and plenty of soft touch materials. Neat details include the eye-ball air vents at either end of the dashboard, while the metal finished rotary gear selector and air conditioning controls give it a surprisingly classy feel. It also looks pretty smart on the outside too, in a fairly generic SUV kind of way.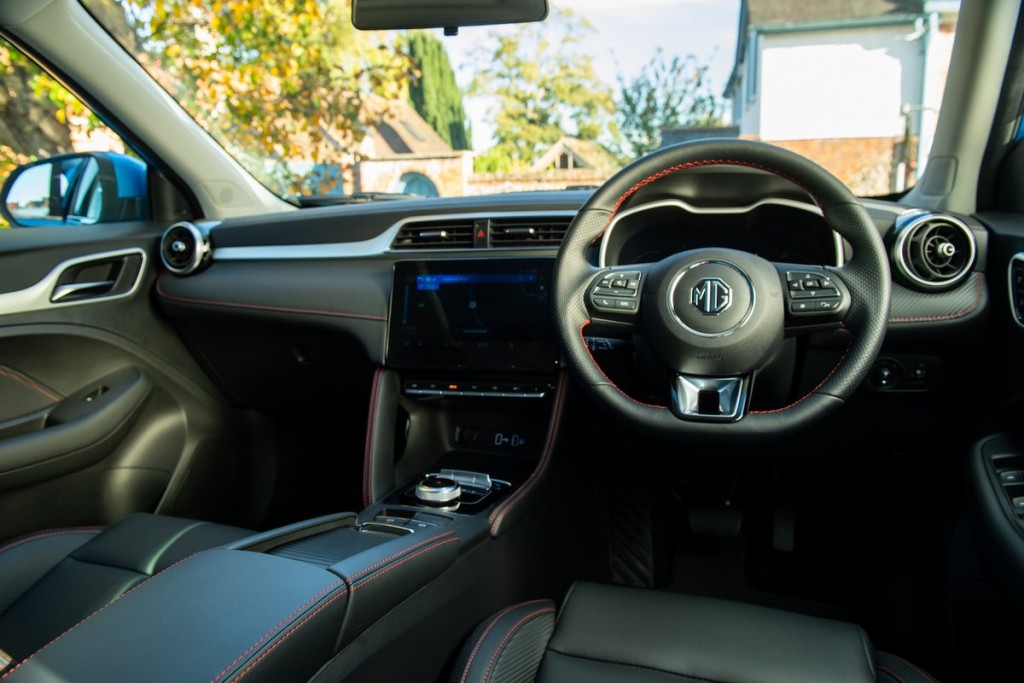 You'll not be short of standard equipment either, with all versions coming with an intuitive and slick looking 8-inch infotainment screen that features Apple CarPlay and Android Auto, plus big car features such as keyless and adaptive cruise control that automatically maintains a gap to the car in front. Move up to the top-of-the-range Exclusive (if even sounds fancy, doesn't it?) and you'll luxuriate in leather trimmed and heated seats as well as a panoramic glass sunroof.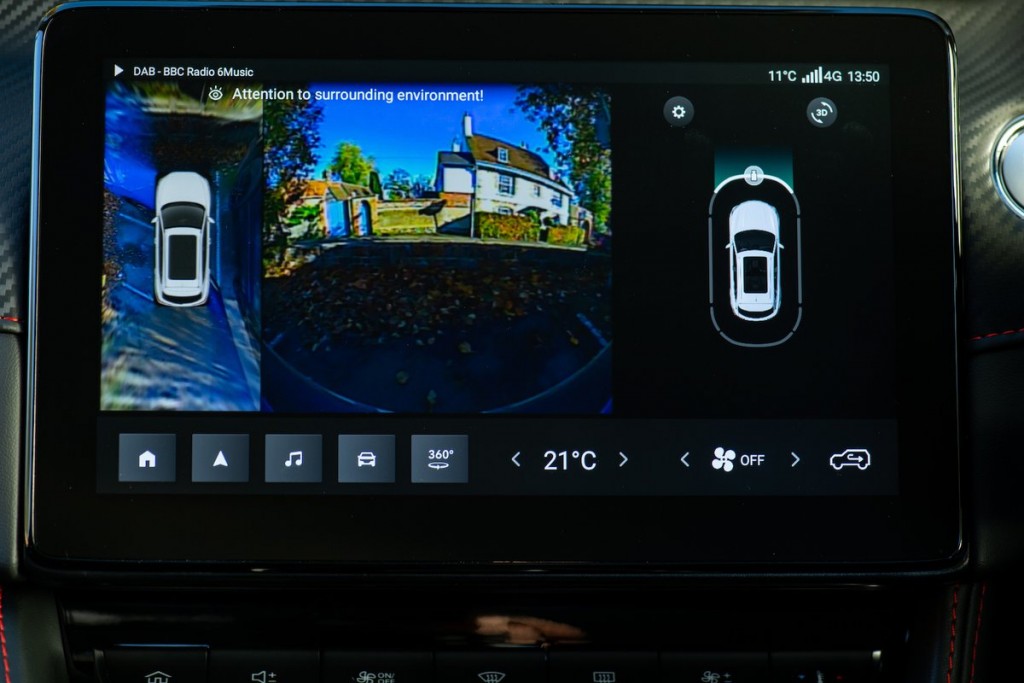 Oh, and then there's the fact that every MG ZS is backed by a generous seven-year warranty, which brings plenty of peace of mind if you're in any way worried about the hi-tech internals of an EV - although in reality they're actually quite simple and likely to be even less troublesome than an internal combustion engined car.
And of course the MG's an electric car, so you'll be able to enjoy the thrill of zippy and smooth acceleration that'll leave most eating your zero emissions dust as blast away from the traffic lights. Yet in almost all other respects the ZS feels just like its petrol and diesel-engined versions, which is to say remarkably normal. 
The only thing you'll have to get used to is the strong braking effect when you lift off the accelerator as the motor sends otherwise lost energy to the battery. However, there are three different settings - from virtually no retardation to a powerful slowing effect - so you can tweak it to your taste.
Tell us more about the electricity and the numbers
Every version of the MG uses the same 44.5kWh water cooled lithium ion battery, which is charged using a handy socket neatly hidden behind the front grille. The limitations of the car's onboard 6.6 kWh charger means that you'll need around seven hours to fully replenish the battery, regardless of whether you're using a standard 7kW domestic wallbox or a theoretically faster 22kWh charger.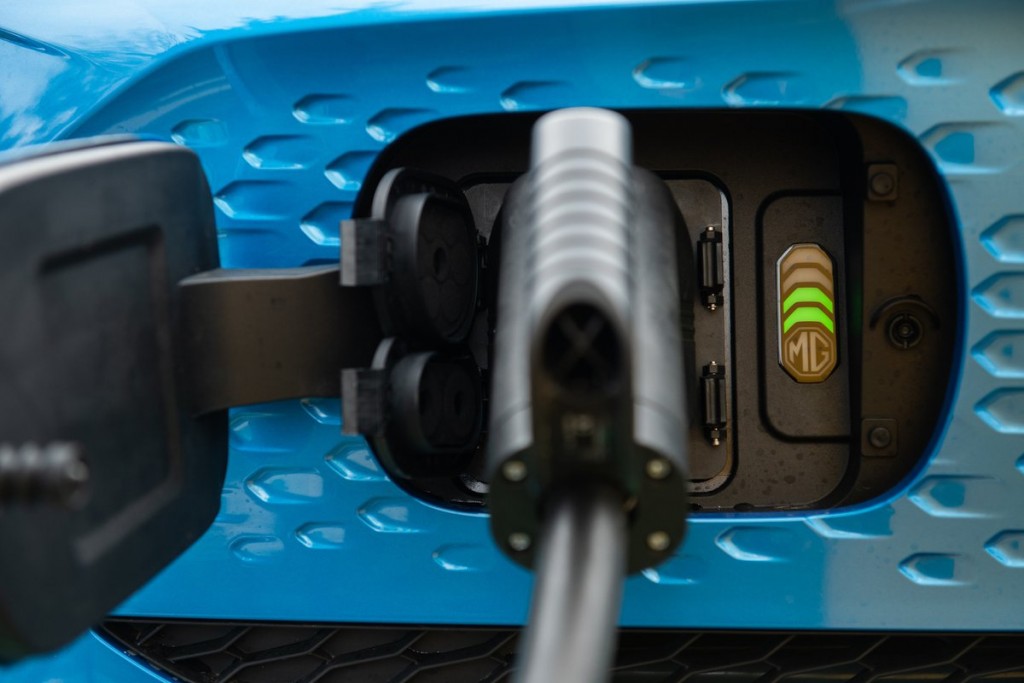 However, this 6.6kW onboard charger is bypassed when you use a DC CCS rapid charger, meaning you can can add up to 80 percent charge in as little as 40 minutes; or put another way you can add a very useful 60 miles or range in as little as 15 minutes, which is perfect when you need to pop to the shops or are heading out for a spot of lunch.
The MG is also fairly speedy on the road, with the standard 141bhp motor delivering a brisk 0-62mph sprint of just 8.2 seconds. Some might point out that a Kia e-Niro is a little faster off the mark, but it's not by much and for most the ZS will be fast enough, having enough poke to embarrass drivers of far more overtly sporty petrol and diesel engined machines.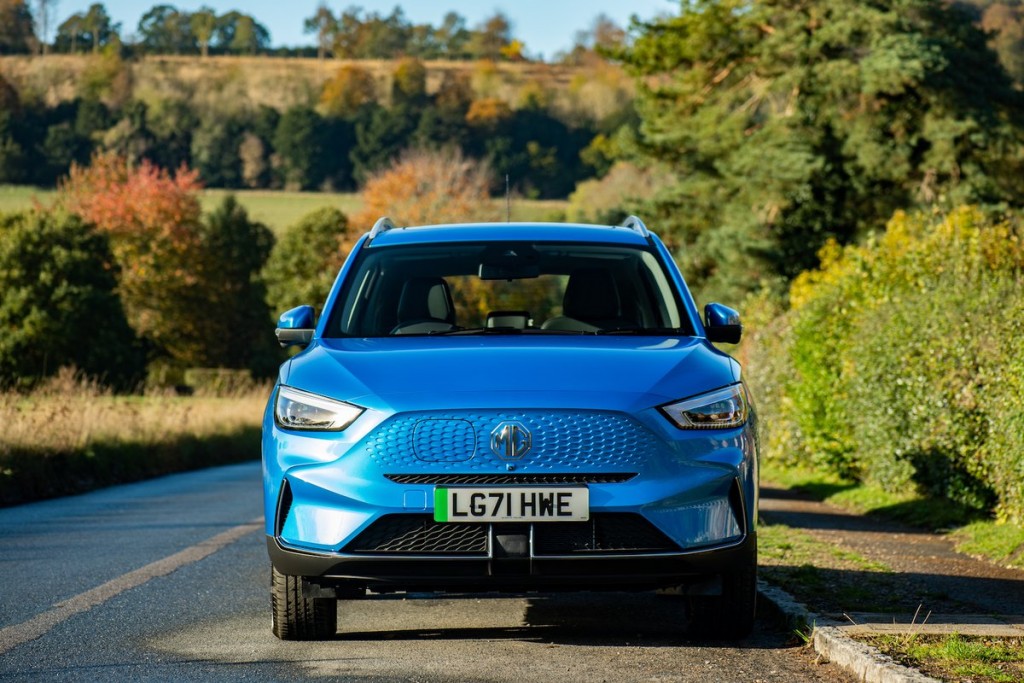 This all sounds too good to be true. What's the catch?
The MG ZS does have one or two weaknesses, and unfortunately the biggest one is its claimed range, which is a disappointing 163 miles (a Kia e-Niro promises 282 miles, while that Peugeot e-208 will manage 217 miles). In the real world you can expect just over 100 miles between charges during chilly winter spells and closer to 140 miles in warmer conditions. 
Either way, while short journeys will be fine, longer trips will require a bit of planning and probably the odd nerve-wracking moment. However, MG does have a solution, but we'll come to that in a bit.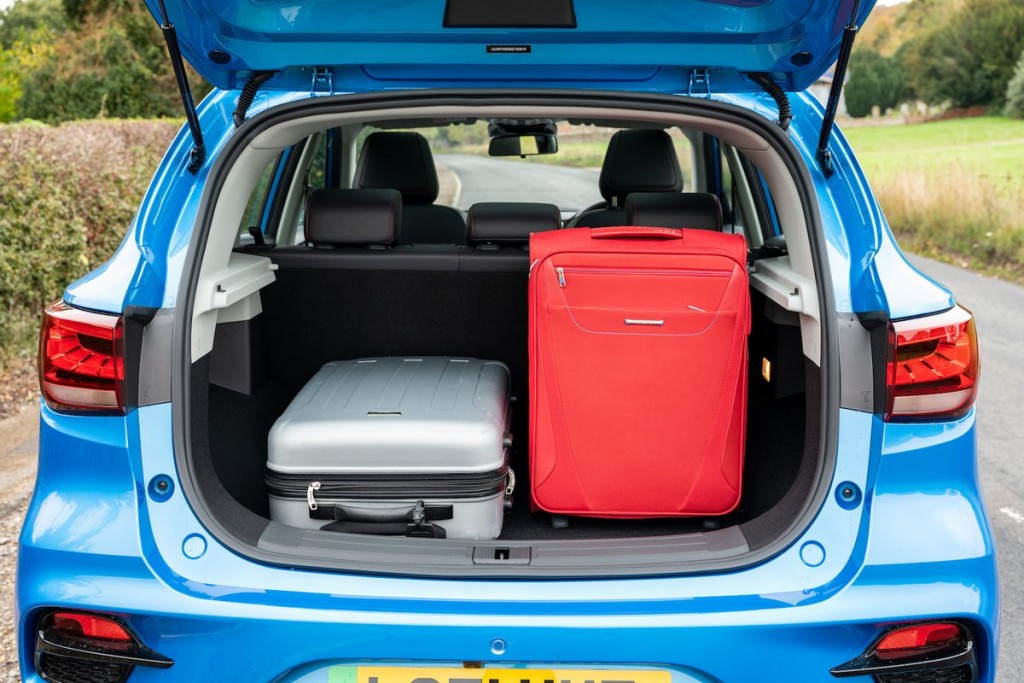 Also, the MG simply doesn't feel as good to drive as pricier rivals such as the Kia e-Niro. Most of the time it's perfectly pleasant - it goes where you point it, zips down the straights and thanks to good visibility is easy to place on the road and park. Yet sample one of its rivals and you'll begin to understand how MG have managed to sell the ZS so cheaply.
The soft suspension delivers a bouncy ride over poor surfaces, while there's unsettling body lean through corners and the steering is a little vague. It's also not quite as soothingly silent as you'd expect, the lack of insulation meaning you'll hear the suspension working as the car thumps over potholes, while there's more whoosh and roar from the tyres over poor surfaces.
What's the good news?
Well, the brand has clearly listened to complaints because it has just revealed a facelifted version of ZS, which gains a large 72kWh lithium ion battery that promises a substantially improved 273 miles between charges. Yes, it's a little more expensive, but with prices starting at £28,495 it still undercuts most rivals.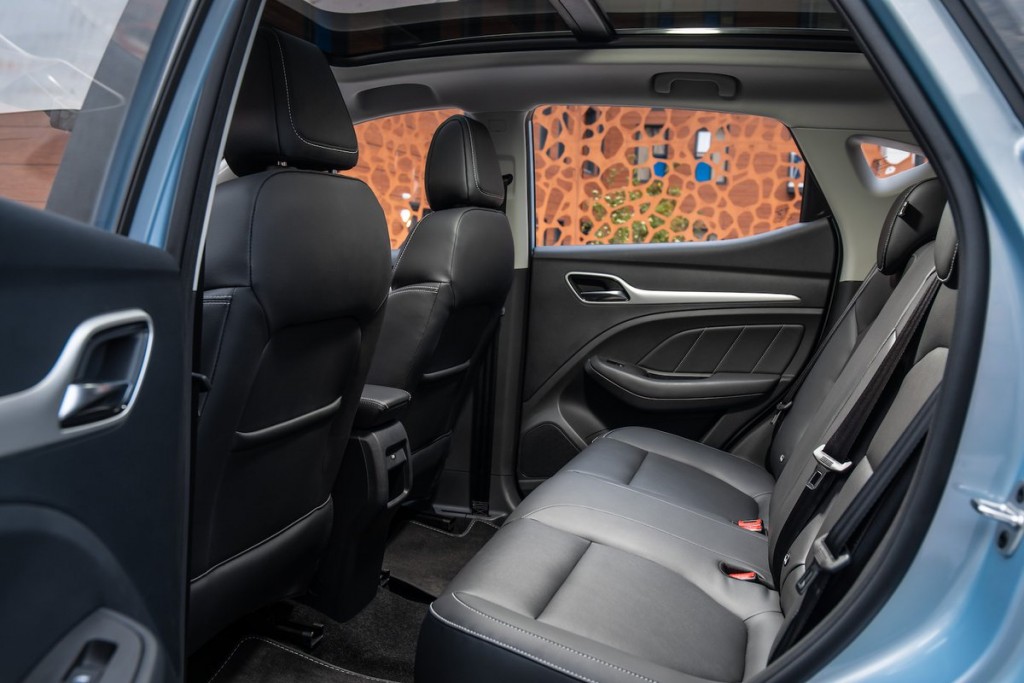 What MG ZS rivals should I consider before I buy?
Given its wallet-friendly price the MG doesn't really have any direct rivals. A Kia e-Niro offers a similar amount of family-friendly space and will go much further on a charge, but you'll need to stretch your budget quite a bit to get one.
Closer in price and range is the Hyundai Kona electric, which will cover 189 miles on a charge and costs only a little more. Yet it's a full size down from the MG, meaning you'll have far less space for people and things.
Keeping the bottom line in mind you could also consider some of the smaller supermini-based EVs, such as the Peugeot e-208 and Renault Zoe, but like the Kona you'll be getting a far more cramped car.
Verdict
The ZS EV represents a lot of car for the money, provided you can live with the limited range and the rather uninspiring driving experience and lumpy ride. For many, these compromises will be worth living with for the extra space and that confidence-inspiring warranty. And if the range is an issue, well there's a bigger battery version on the way.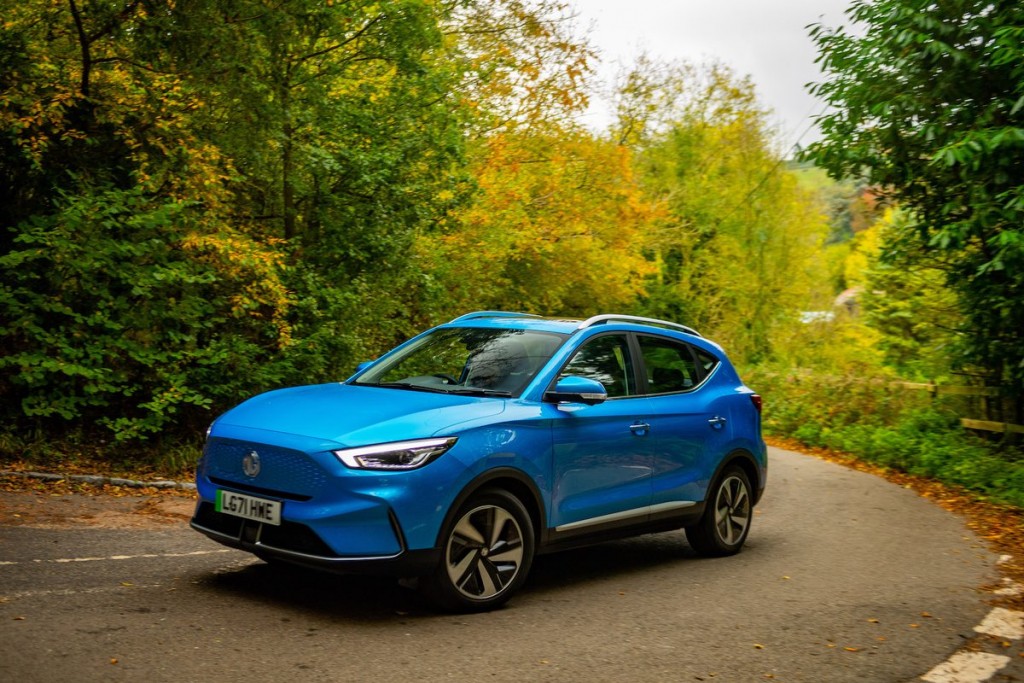 MG ZS EV specification
Price from: £26,095
Motor: Electric synchronous
Gearbox: Automatic
Driven wheels: front
Maximum power: 141bhp
Maximum speed: 84mph
0-62mph from 8.2ses
Electric range (official) 163 miles
CO2 emissions: 0g/km
Tyres: 215/50 R 17
Kerb weight excluding driver: 1502 - 1534kg
Gross vehicle weight: 1966kg
Height: 1620-1644mm
Length: 4314mm
Wheelbase: 2579mm
Width with mirrors folded: 1809mm
Maximum boot capacity: 470 litres
Rivals
Hyundai Kona Electric
READ MORE
e-CARS
e-BIKES
e-MOTORBIKES
e-SCOOTERS
Are e-scooters legal in the UK?