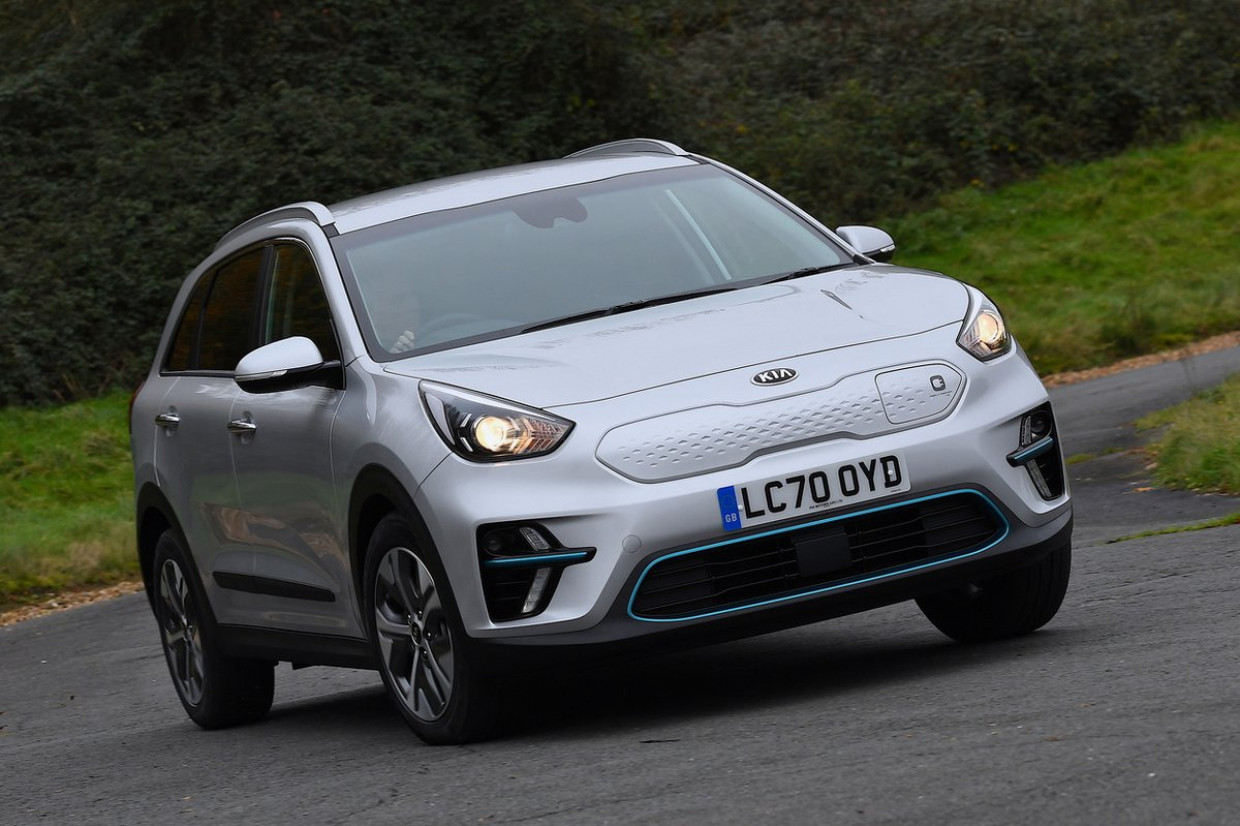 Move Electric verdict: five stars out of five
Sell it to me in a sentence….
The Kia e-Niro squeezes a great value price, a roomy interior, an excellent warranty and a remarkably strong range into a practical VW Golf-sized package; and it wouldn't be going too far to say that it's one of Move Electric's favourite cars.
Praise indeed, tell me more
Kia was one of the first mainstream car makers to fully embrace EVs, featuring a number of battery-powered models on its showrooms before some rivals had even managed to get one on the drawing board.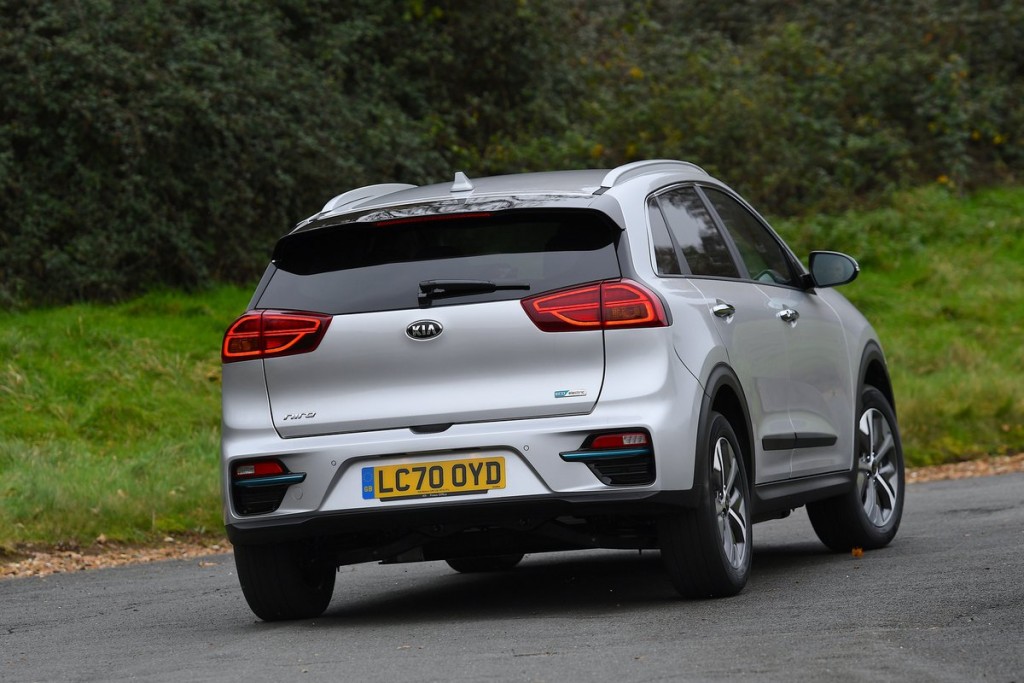 The e-Niro is arguably the best of the bunch, thanks to a unique blend of talents that make it one of the best buys at this price point. It's excellent range, even in less powerful battery form, is a big selling point, but so is the fact it's so normal - this is a family car that's stupendously easy to live with.
And because it's a Kia, it's also affordable to buy, packed with useful technology and backed by its famed seven year warranty. What's not to like?
Well quite. Give me the highlights anyway.
In many respects, it's the e-Niro's sheer normality that makes it such a good EV, especially for those customers looking to abandon internal combustion for the first time. This isn't a car that screams cutting edge tech (although there is plenty of that) or that demands passers by look at you driving one of 'those new fangled electric cars'.
Like all electric cars, the Kia really is a doddle to drive, it's smooth near-silent power delivery making almost every journey more relaxing and enjoyable. If you're used to traditional petrol and diesel family SUVs then the e-Niro's sense of calm on the move will hopefully come as something of a pleasant surprise.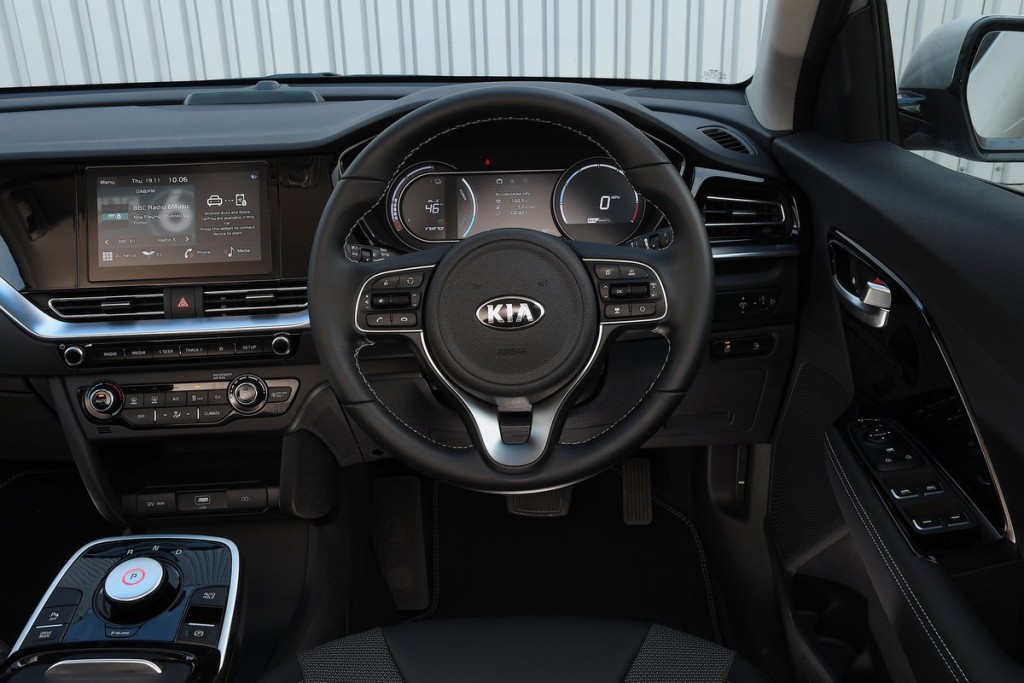 There are some quirks to get used to, such as the strong braking effect you get when you lift off the throttle as the motor is used to channel electricity back into the battery. Yet it's not as strong or sharp as some, such as the Hyundai Ioniq 5, and you can easily vary its intensity if you're not comfortable.
Of course, the e-Niro is a Kia above all else, which means that it's affordable to buy and run and bursting at the seams with standard kit. The Korean brand's machines aren't quite the bargain basement buys they were, but you still get a lot of car for your cash, plus there are numerous tempting finance offers on the table that'll help get the car on your drive for less.
Oh, and not forgetting the car's excellent range, which is one of the reasons it's been such a big hit with UK buyers.
Ah yes, the numbers. Let's talk technical stats
Kia has kept it fairly simple when it comes to the e-Niro line-up, which means a choice of just two lithium ion polymer battery sizes, each mated to a different power motor. Easy peasy.
The smallest 39kWh battery is only available in the entry-level 2 model and it powers a 134bhp motor and gives the e-Niro a respectable but far from spectacular 180 mile range. In real world terms that's about 140 miles, which makes it ideal for the daily commute and days out, but longer journeys could prove a little nail-biting.
If you want to really banish range anxiety then you need the larger 64kWh battery, which is also available in 2 guise, as well as glitzier 3, 4 and 4+ trims. Not only does the larger battery bring with it a more powerful 201bhp motor, it delivers an impressive 282 miles range, which in our experience works out at around 260 miles in day-to-day use. That not only easily betters similarly-priced rivals such as the VW ID3, it also leaves far more expensive EVs such as the Audi e-tron looking a little red faced.
Charge using a 7kW domestic wallbox and you can have the 39kWh battery brimmed in a whisker over six hours, while the 64kWh version will take rather longer at nine and a half hours - although stick it on overnight and it'll be ready to go the following morning.
Only the top-of-the-range 4+ has an upgraded 11kW onboard charger that allows it to make use of the fastest AC supplies, meaning its battery can be refilled from empty in seven hours.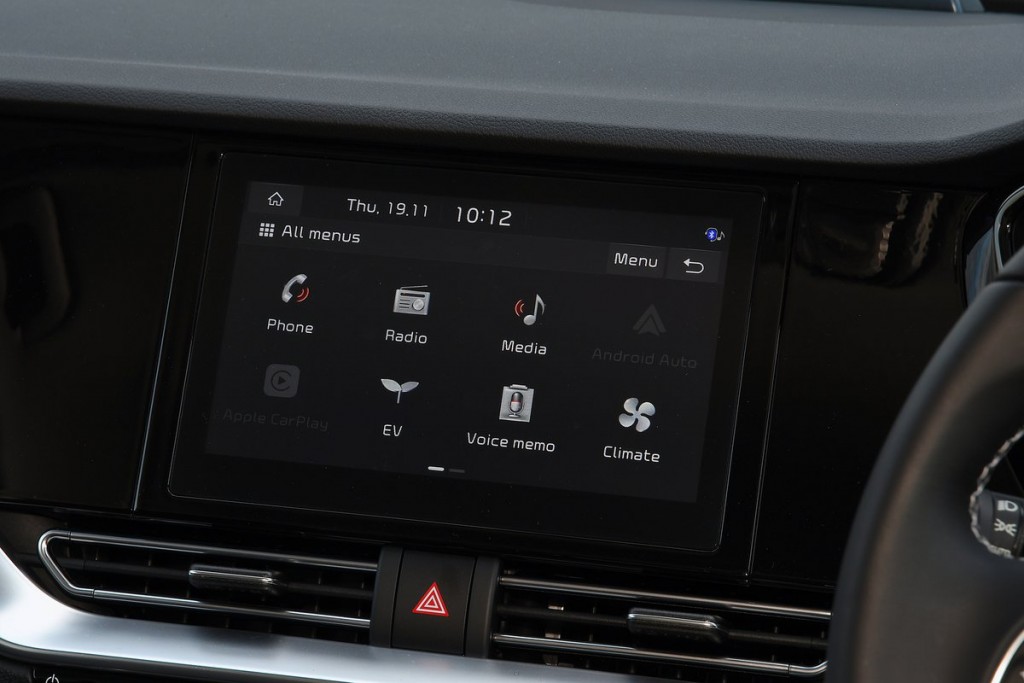 Happily, all e-Niro's can make use of rapid DC CCS chargers that significantly reduce charging stints, although the maximum rate it works at is 100kW. Even so, this makes tackling long journeys more straightfoward, with both versions able to attain 80 percent charge in just 54 minutes - more than enough time for a quick meal break and a stretch of the legs.
Neither e-Niro is a sluggard, but the 39 kWh model's 9.5 second 0-62mph is best described as brisk, its acceleration tailing off markedly above the national speed limit. For effortless performance the 201bhp version is worth the extra outlay (about £2,000), it's 0-62mph time of 7.8 seconds quick enough to dominate most traffic light grand prix's, not that we condone that sort of behavior obviously. The fact the extra cash also buys a far superior range makes this upgrade hard to resist.
Exciting. What about the rest of the driving experience?
Well, as we said earlier, it's all remarkably normal. The e-Niro isn't a sports car but then it doesn't pretend to be. The steering is light and accurate, there's more than enough grip and the combination of good visibility and slightly higher-set driving position means you get a good view of the road ahead.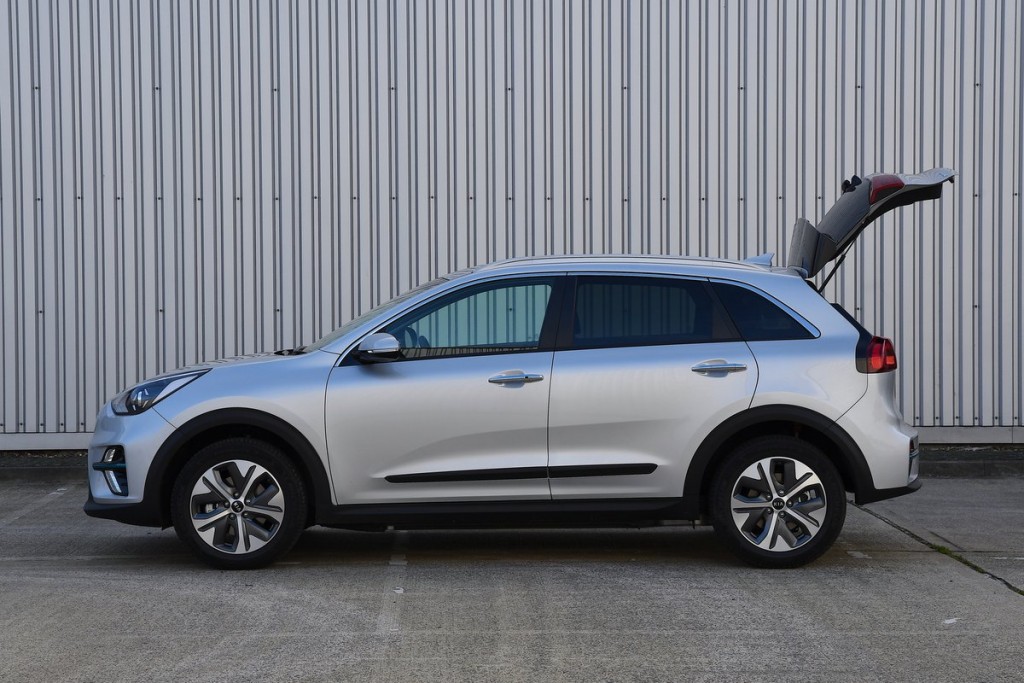 The lighter 39kWh model can feel firm over bumps, jostling its occupants a little, but tha 64kWh version is much smoother, effortlessly ironing out potholes and broken tarmac. 
As you'd expect, noise levels are low, the electric motor delivering nothing more than a distant hum and very little road and wind noise, even at motorways speeds.
Okay, well I'll usually be ferrying around my family anyway, so how does the Kia cope?
Thanks to its boxy exterior design (we'll get to that in a second), the e-Niro serves up plenty of family-friendly space, as well as loads of handy storage for the endless odds and ends that you tend to accumulate along the way
Even taller adults won't feel shortchanged sitting in the back, where there's plenty of head and legroom. Similarly priced but smaller rivals such as the Peugeot 2008 and Hyundai Kona Electric feel much more cramped by comparison.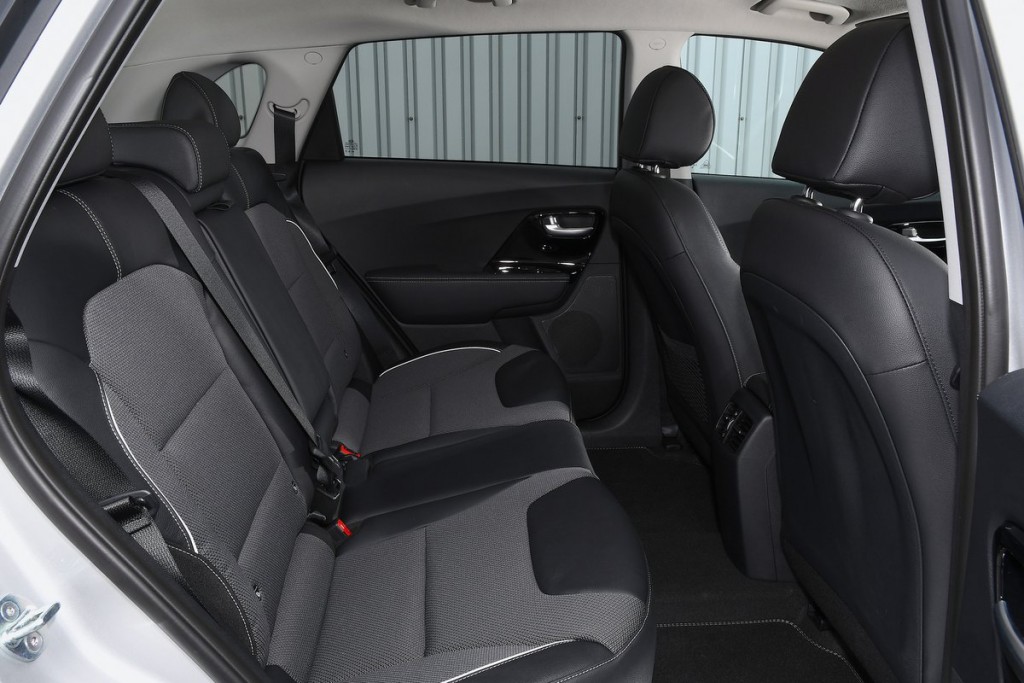 There's a large and well-shaped boot as well, while crucially there's hidden underfloor storage for all the charging cables - you'd be amazed at how many EVs don't have this feature. 
You won't feel short changed when it comes to equipment either, with every version getting adaptive cruise control, a reversing camera and even wireless phone charging. Also included is a five star Euro NCAP rating courtesy of the seven airbags, automous emergency braking and lane keep assist.
Special mention has to go to the infotainment system, which is a breeze to use in both seven-inch and larger 10-inch formats. The graphics are crisp, the menus clear and it responds quickly and accurately to inputs. Apple CarPlay and Android Auto also feature, meaning effortless smartphone connection.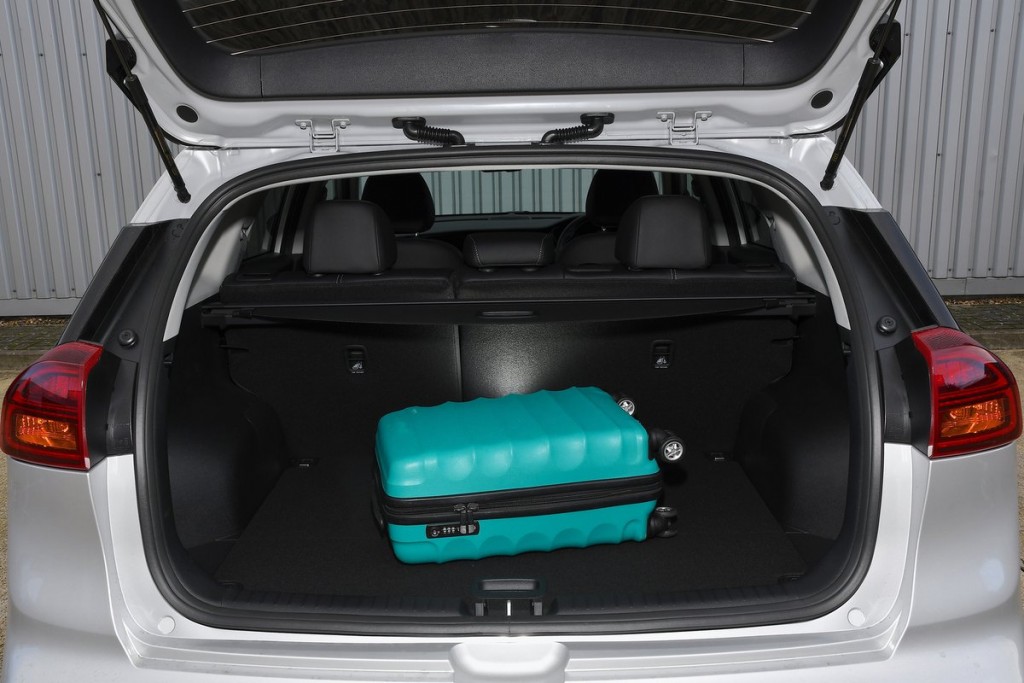 So it's all good news then?
Pretty much. I mean, if you were being particularly mean spirited then you might suggest the e-Niro isn't a particularly handsome beast. Slab sided and a little bland, it looks like it can't quite decide whether it's a family hatch or an SUV.
Oh, and while Kia models such as the Sorento Large SUV and new EV6 show that the brand can rival more expensive models for premium appeal, the e-Niro's interior still feels a little low rent. It's solidly built of course, but some of the plastics are hard and scratchy while, like the exterior, the design is a little dull.
Yet these really are nit-picks, and given the car's impressive list of strengths they're easily forgiven.
Verdict
As an affordable way to buy and run a practical family EV, the Kia is virtually unrivalled. It's also easy and relaxing to drive, comfortable and very well-equipped. Factor in that excellent range and it's hard to find fault with excellent e-Niro.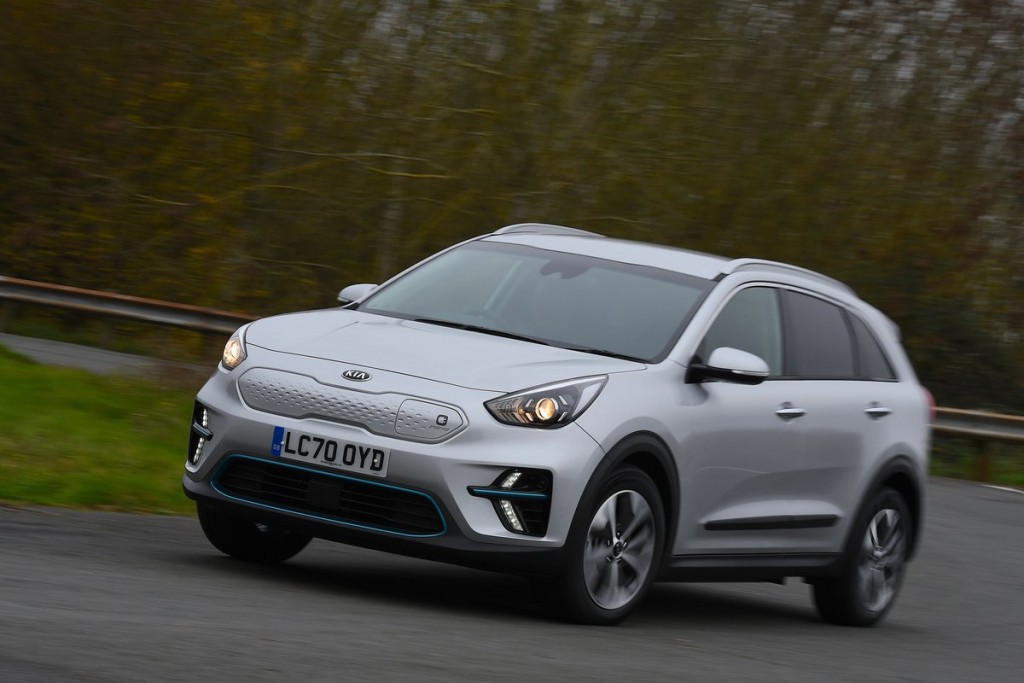 Kia e-Niro specification
Price from: £30,395
Motor: Electric permanent magnet synchronous
Gearbox: Automatic
Driven wheels: front
Maximum power: 201bhp
Maximum speed: 104mph
0-62mph: 9.5-7.8secs
Electric range (official) 180-282 miles
CO2 emissions: 0g/km
Tyres from: 215/55 R 17
Kerb weight: 1667-1812kg
Height: 1560mm
Length: 4375mm
Wheelbase: 2700mm
Width with mirrors folded: 1805mm
Maximum boot capacity: 451-1405 litres
 
Rivals
Hyundai Kona Electric
READ MORE
e-CARS
e-BIKES
e-MOTORBIKES
e-SCOOTERS