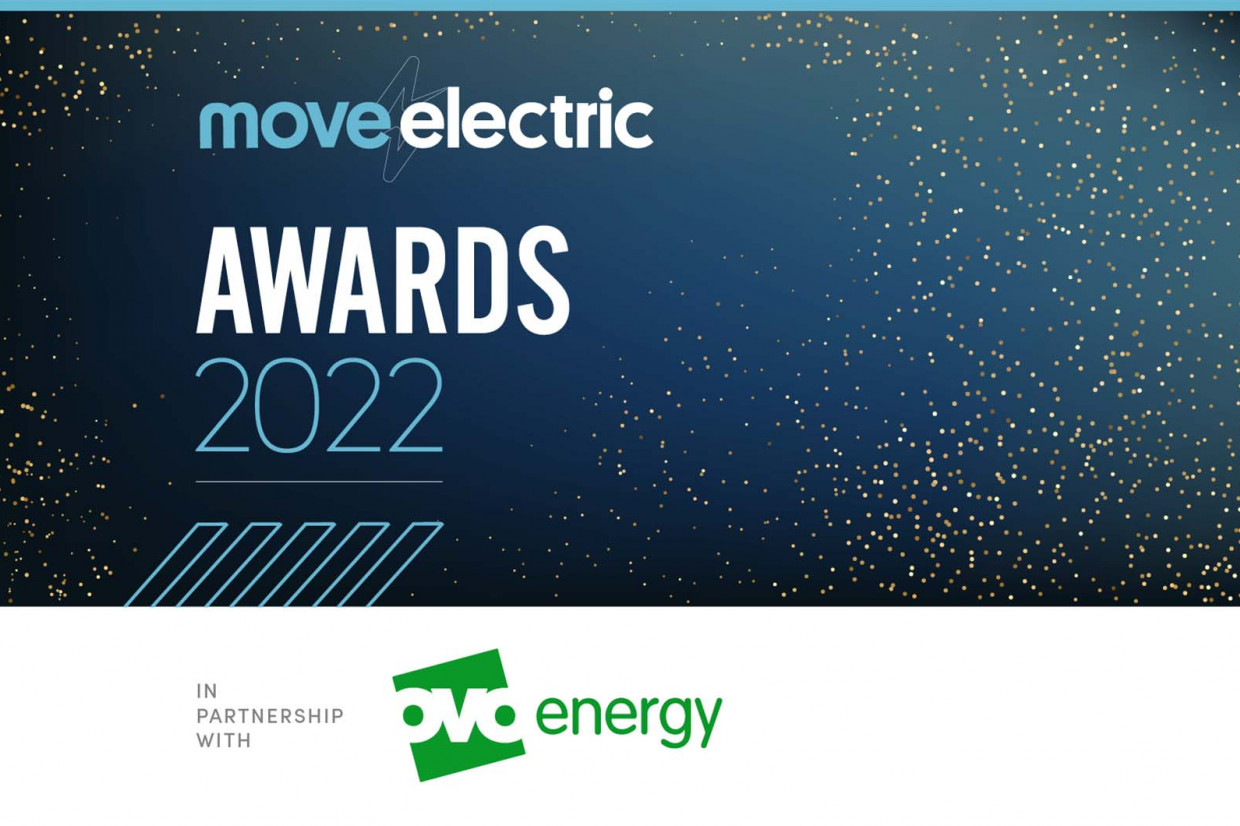 The Move Electric Awards 2022 in partnership with OVO Energy are designed to celebrate all forms of electric mobility. So far we've revealed the shortlists for the best electric car, bike motorbike and best use of electricity awards – but there are more trophies to be handed out.
That's because the Move Electric Awards aren't just about highlighting the best machines you can buy: we want to celebrate the people and companies who make the as well.
Move Electric Awards 2022 shortlists
So as well as the four prizes we've already revealed, we'll be handing out six special trophies that highlight the diversity of the new world of electric transportation. 
E-leader of the year: this will be given to the person that we feel has made a significant contribution to leading the push to electrification.
E-business of the year: this award will celebrate the firm that we feel has made the most impact in advancing the cause of electric mobility, both in developing its own products and in driving the industry forward.
Best of British Award: this prize will honour a British company that is helping to lead UK consumers through the sometimes confusing world of electrification.
Innovation Award: this will honour a new product or technology that is pioneering new concepts or ideas in the industry, and in doing so creating new ways for British consumers to go electric.
Breakthrough Award: this award will be given to a company that has made significant progress in the last year. They don't necessarily have to be a new firm, but through new technology or services, they have made a significant step in the last year.
Move Electric Hall of Fame: While we exist to celebrate the exciting future of electric mobility, it's important to celebrate the past. Our Hall of Fame will grow into a celebration of the pioneering individuals and machines that have played pivotal roles in advancing the cause of electric transport. We'll be announcing the inaugural member as part of our first Awards.
Remember, we'll be revealing the winners of each prize on moveelectric.com on Wednesday 30 March. To keep updated, follow us on Twitter, Facebook, Instagram and LinkedIn, or subscribe to our regular newsletter.
READ MORE
Subscribe to the Move Electric newsletter
e-CARS
New Volkswagen ID Buzz: everything you need to know
How efficient are electric cars?
e-BIKES
Ducati expands e-bike range with first racing machine
e-MOTORBIKES
New Yamaha Neo is Europe-bound '50cc equivalent' electric moped
Electric Motion Epure Race e-motorbike review
e-SCOOTERS
Eskuta KS-450 e-scooter review
Taito unveils innovative new three-wheeled electric scooter
e-WORLD
Electric surfboard firm Awake aims to make waves with first e-foil
Volta Zero electric truck can 'dramatically improve' inner-city road safety