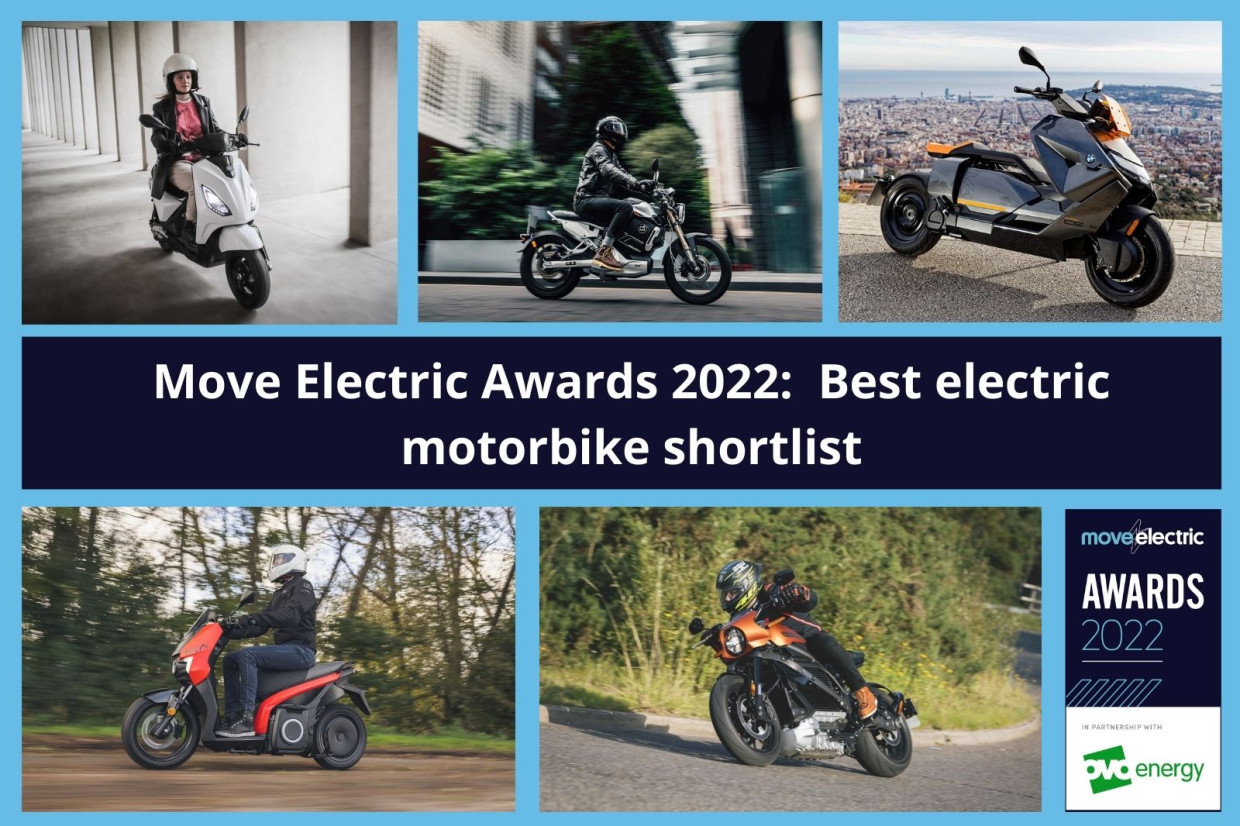 The extra weight of batteries has been an issue in the development of electric motorbikes and scooters – but it's on the industry is fast addressing. And it's an area of impressively rapid growth and development.
The five contenders for the best electric motorbike prize in the Move Electric Awards 2022 in partnership with OVO Energy span categories and conventions, ranging from inner-city mopeds to track-day ready performance machines. And they come from a diverse range of companies that span established bike brands, car firms and ambitious new contenders.
The judges
John Hogan, editor of SuperBike, author and television presenter
Alan Dowds, experienced motorcycle journalist
Tim Rodie, freelance automotive journalist
Ross Sharp, founding member of Bike Shed Motorcycle Club
The shortlist
There's a lot to like about the CE 04. BMW's clever tactic of using the EV technology they've developed across four wheels really works here. Essentially they've peeled off one of the batteries that powers the iX and laid it along the bottom of a scooter chassis. The styling is bold, which is something BMW has a habit of not doing enough. Sharp described it as "an audacious two fingers to heritage and conformity. It's the future, right now, for those bored."
The fixed (rather than hinged) seat means you open the under seat storage from the side rather than going in from the top. Clever design that shines through when designers aren't bound by the constraints of an exhaust system, fuel tank and pistons. It makes sense to opt for the Dynamic package, which gives the rider cornering traction control and ABS. Both of which will come in  If Judge Dredd had a scooter for nipping to the office on, it'd look like this.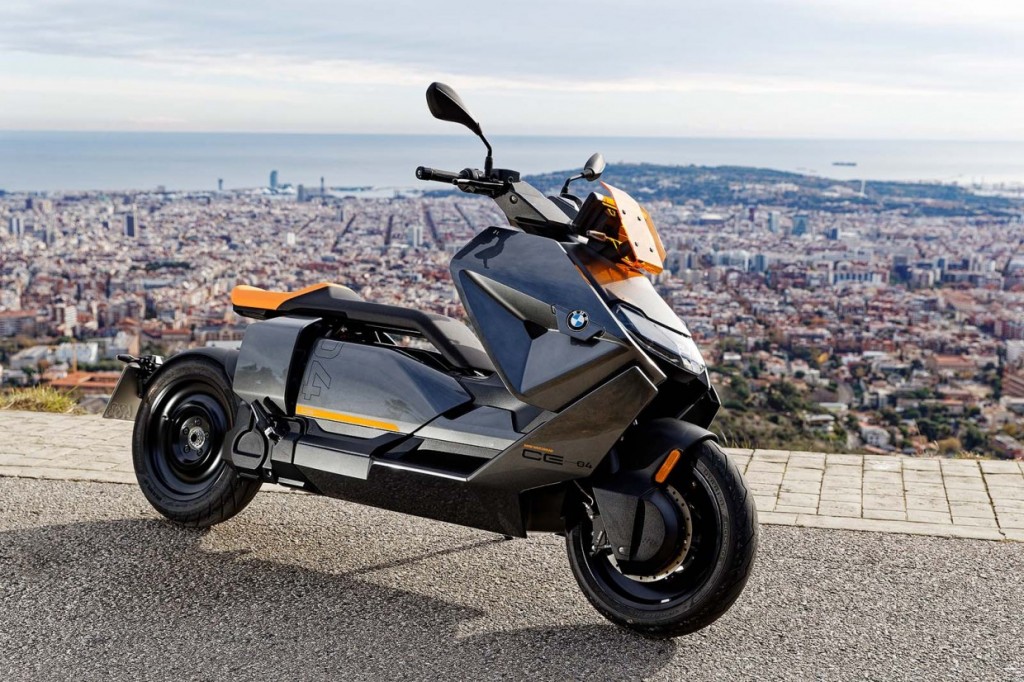 Harley Davidson Livewire
The biggest bike on our shortlist, Harley Davidson stepped way out of their comfort zone when they launched the Livewire back in 2019. "Harley Davidson going electric is even more sacrilegious than Bob Dillon going electric," says Dowds. "Like Bob, HD have made a great job of it."
In dynamic terms, it's one of the best Harleys we've ridden in years, regardless of propulsion. Showa suspension, Brembo brakes and a well hidden dry weight of 260kg means you can genuinely enjoy the ride. Track days aren't out of the question, as long as you can plug in between sessions.
Styling is a big plus point for the Livewire and it'd be a bike we'd be proud to own. This bike deserves more sales success than it's had and there's two reasons why that hasn't happened. The first is the price: at £28,500 the Livewire is a step too far into the unknown for most bikers to justify such a huge chunk of money.
The second is the brand association. We suspect if it was a bike that a major Japanese manufacturer had produced, it'd be a lot easier to sell. Harley Davidson has addressed both areas in their home market by turning Livewire into a standalone brand, dropping the Harley Davidson branding and slashing the retail price to £16,500. Time will tell if they'll roll this rebranded cheaper variant out in the UK.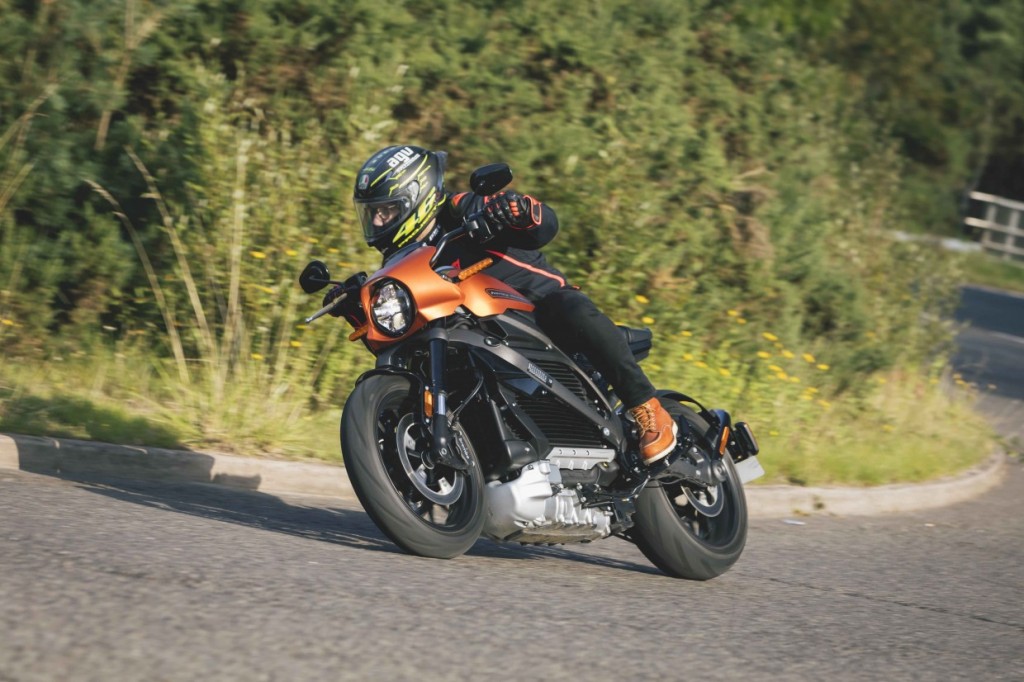 Piaggio 1 Active
Piaggio launched the 1 range in late 2021 and judging by the way they're shifting off showroom floors it's been received very well by the public. Our shortlisted choice is the Active model, which is the faster of the two choices Piaggio currently offers.
As mentioned in our review, the key to the appeal is based on the heritage that Piaggio has when it comes to making scooters, coupled with the price. Riders get great quality, not something that those newer to the market can claim. Simple things like proper throttle connection and brakes matched to suspension have been nailed (thanks to decades of making petrol powered scooters). Performance is useable rather than class leading, but it's important to remember that this end of the market isn't looking for hundred mile an hour thrills.
Out-of-towners will be wondering why a bike with only a 30-mile range features in this list, but the target market for the Piaggio 1 Active lives in a city and has a commute measured in single figures. The ability to swallow those kinds of rides, with a dash of style, stand out build quality and a retail price of just £3000 is why this bike has made the cut.
"it's not surprising that the scooter experts at Piaggio nailed it with the 1 Active, but the removable battery opens up electric scootering to a much wider range of urbanites," said Rodie. "Factor in its affordable price and you've got a hugely important vehicle for the future of commuting."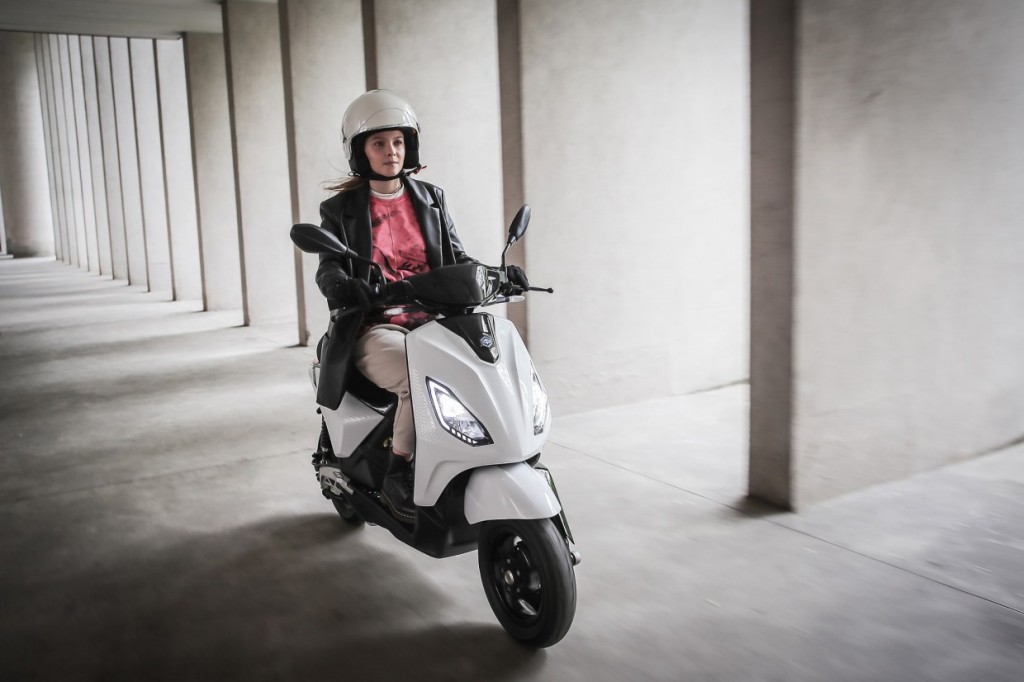 Super Soco TC Max
A relatively new name to motorcyclists, but one that shouldn't be ignored. Chinese manufacturer Super Soco has crept up the sales tables for powered two wheelers in the UK, at one point in Q4 of 2021 they sold more units than Ducati and Suzuki.
With more than 1000 units sold last year, Super Soco has gapped its competitors and quite rightly so. Styling is perfectly pitched given the motorcycle markets current thirst for modern retro looks, the TC Max was even pretty enough for a roll in a Hollywood movie earlier this year (The 355). "It will appeal to anyone who's after a motorbike rather than a scooter," said Rodie.
Range is good at 60 miles to a charge and performance means that dual carriageway riding isn't off the menu. The spoked wheel variant costs just £4,499, which represents massive value for money in comparison to a season train ticket or even an e-bicycle. A removable battery that you can carry into the office and plug in while you work means that range anxiety isn't an issue for the majority of users. The Super Soco TC Max is the kind of bike that we could look back at in years to come and refer to it as the game changer, thanks to the perfect combination of performance, looks, practicality and price. 
"They sell shedloads of bikes in the UK so they're definitely doing something right," says Dowds. "The styling is a cut above basic Chinese transport and its more than practical enough for a daily commute across London or any big city."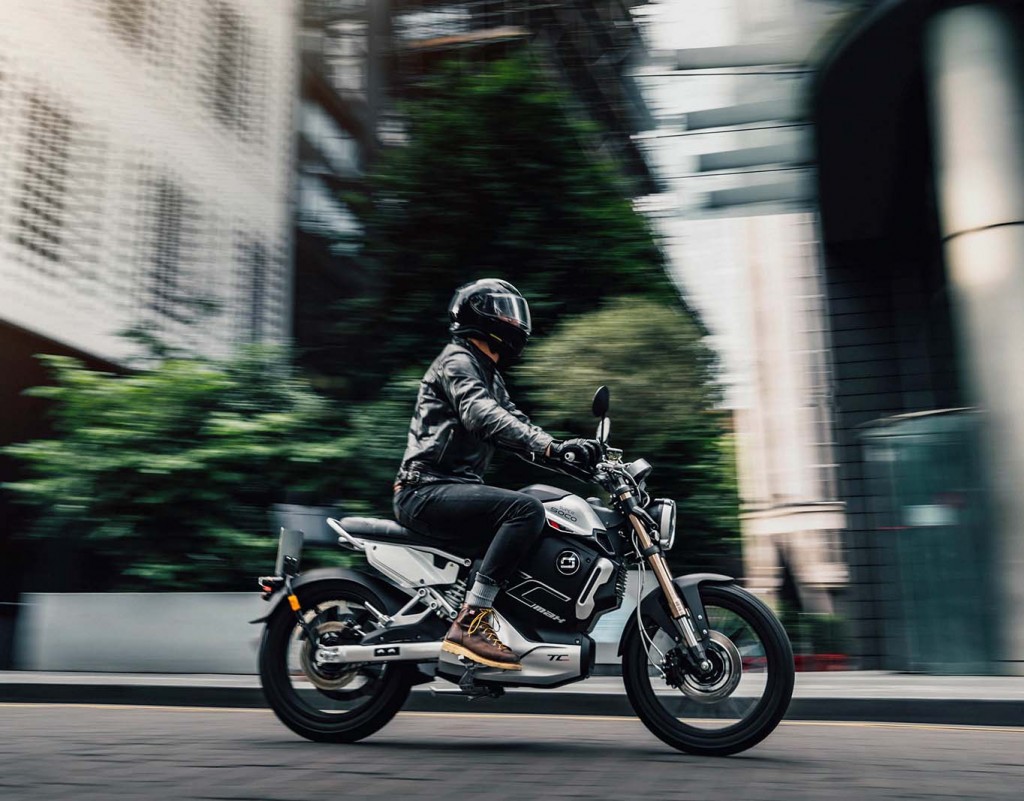 Seat MO
Brand collaborations are to be expected as electric motorcycles continue to develop. The Seat MO that you're looking at here is the perfect example of a relatively unknown company – e-motorbike specialists Silence – having a product that's worthy of our attention, working with another company that has an established dealer network and a name that people have seen on UK roads since the mid-1980s.
Ticking the green credentials box for the Volkswagen Group is handy, but not as useful as being able to stash two helmets under the seat like this bike can. The MO is packed with useful features like the one touch battery gauge on the side of the bike. The battery is heavy at 40kgs, something that possibly limits owning one to those that live on the ground floor.
The built-in trolley for wheeling the battery out of the bike should you wish to charge it off the bike is clever, but in all honesty it could just do with being a little bit lighter and easier to manage. Styling is eye catching, as is the performance. Acceleration to 60mph is market leading although without ABS it could easily catch out those that are new to two wheels. In the right hands, the Seat MO would make light and enjoyable work of city commuting.
"It's a slick, Scandi-esque aesthetics paired with thought-out practicality make for an attractive alternative to overtly tech offerings from less-established automotive brands," said Sharp.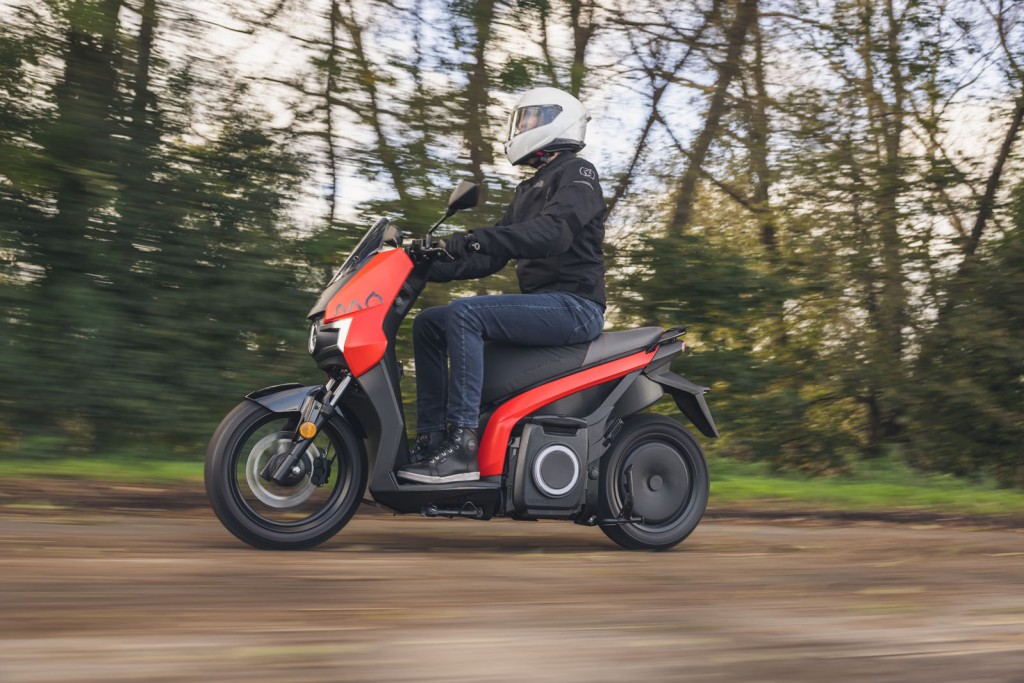 READ MORE
Subscribe to the Move Electric newsletter
e-CARS
New Volkswagen ID Buzz: everything you need to know
How efficient are electric cars?
e-BIKES
Ducati expands e-bike range with first racing machine
e-MOTORBIKES
New Yamaha Neo is Europe-bound '50cc equivalent' electric moped
Electric Motion Epure Race e-motorbike review
e-SCOOTERS
Eskuta KS-450 e-scooter review
Taito unveils innovative new three-wheeled electric scooter
e-WORLD
Electric surfboard firm Awake aims to make waves with first e-foil
Volta Zero electric truck can 'dramatically improve' inner-city road safety