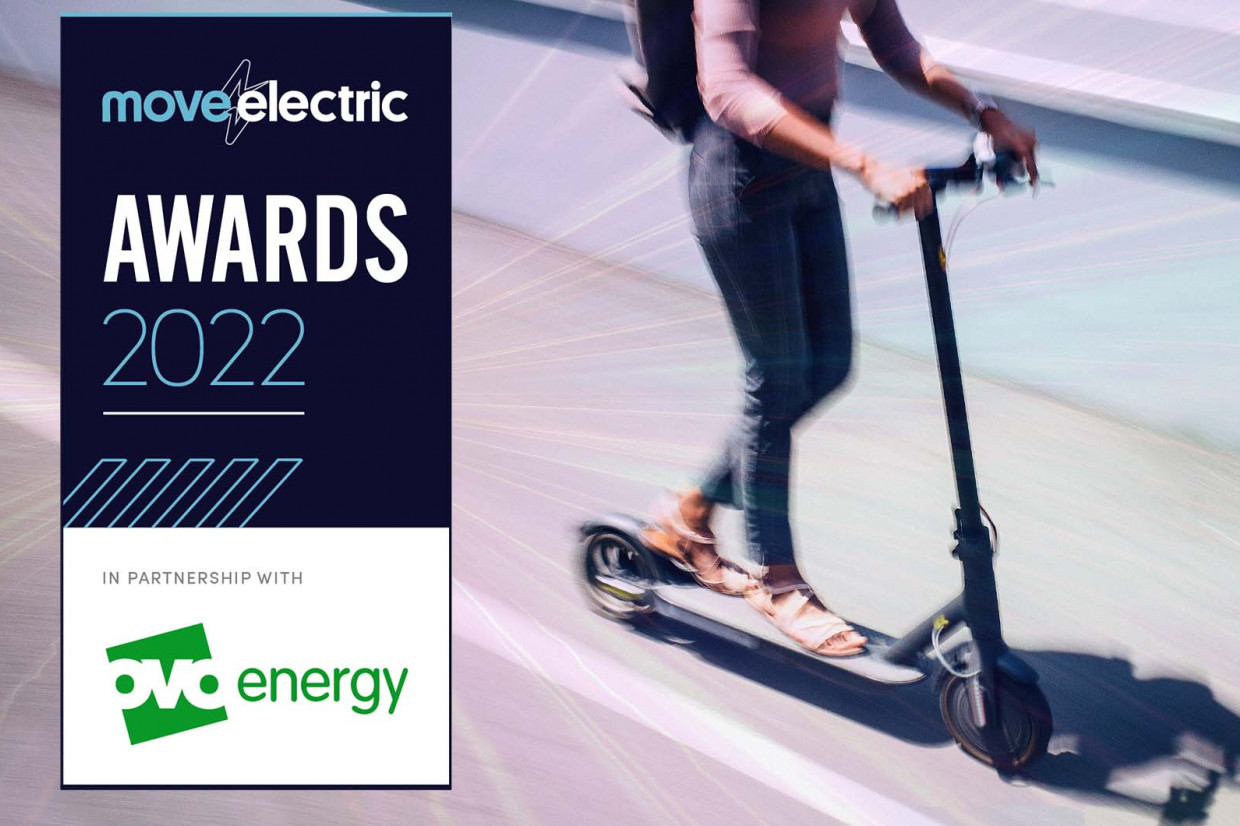 Move Electric is here to celebrate all forms of electric mobility, from the most sophisticated new electric cars and bikes, through electric buses and planes and even more unorthodox machines such as battery-powered skateboards and surfboards.
And what better way to highlight the amazing advances in design and technology currently underway than by handing out some trophies and well-deserved congratulations? So that's what we're doing.
The Move Electric Awards in partnership with OVO Energy will be unique in celebrating the machines, companies and individuals that are shaping the exciting new world of electric transportation.
We'll be giving out prizes for a range of industry-leading products, with awards for the best electric car, best electric bike and best electric motorbike. We'll also be determining the 'best use of electricity', for the product or service that showcases product innovation in other areas. The shortlists and winners for each of those awards has been selected by a panel of expert judges.
There will also be special awards highlighting the technology and companies that have played the biggest role in the last year.
The winners of the 2022 Move Electric Awards will be announced here on moveelectric.com on Wednesday 30 March, with a series of in-depth stories along with a special awards video.
We'll be revealing the shortlists for the best electric car, best electric bike, best electric motorbike and best use of electricity awards during the rest of this week, along with more information on the other awards we'll be handing out.
To keep informed, keep an eye on moveelectric.com and our Twitter, Facebook, Instagram, TikTok, LinkedIn and YouTube channels. And don't forget to subscribe to our newsletter for regular updates.
READ MORE
Subscribe to the Move Electric newsletter
e-CARS
New Volkswagen ID Buzz: everything you need to know
How efficient are electric cars?
e-BIKES
Ducati expands e-bike range with first racing machine
e-MOTORBIKES
New Yamaha Neo is Europe-bound '50cc equivalent' electric moped
Electric Motion Epure Race e-motorbike review
e-SCOOTERS
Eskuta KS-450 e-scooter review
Taito unveils innovative new three-wheeled electric scooter
e-WORLD
Electric surfboard firm Awake aims to make waves with first e-foil
Volta Zero electric truck can 'dramatically improve' inner-city road safety