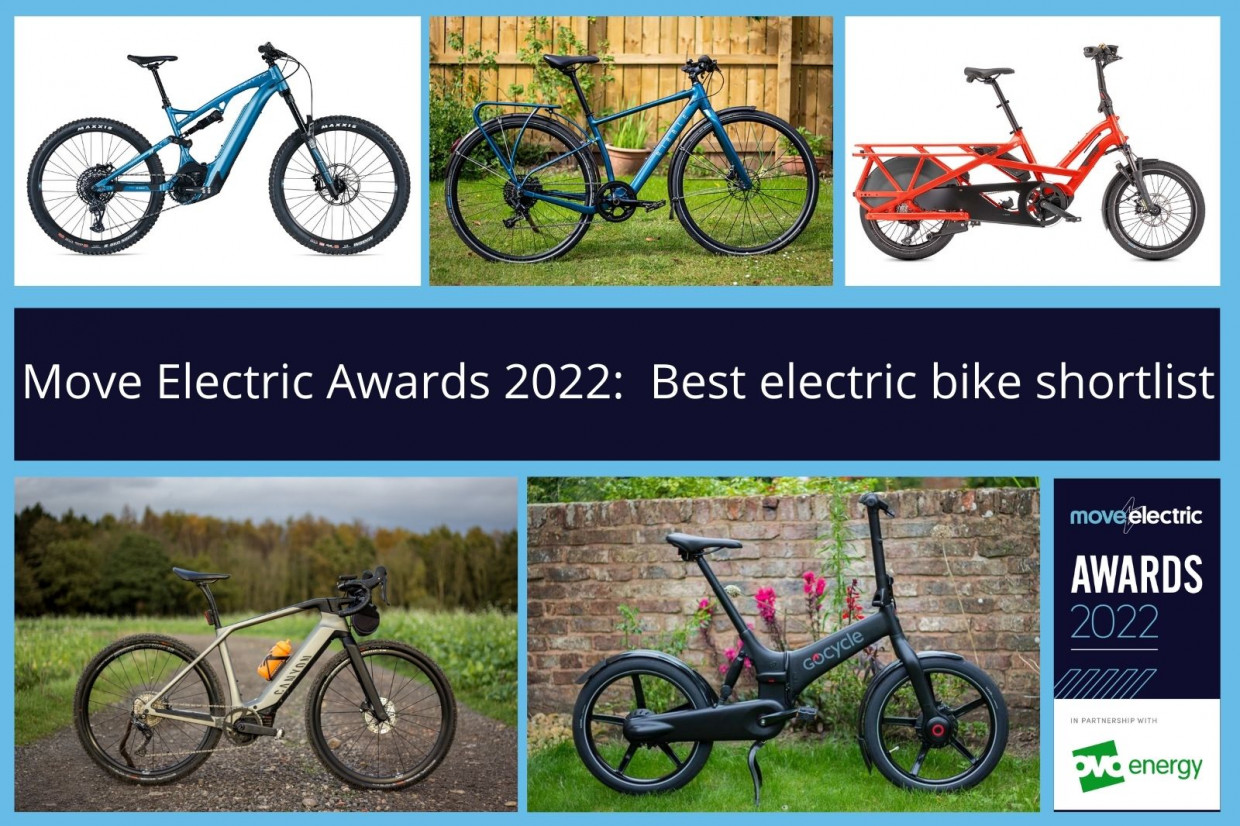 The market for pedal-assisted e-bikes is absolutely booming, with people taking lured in by the many advantages that electric power offers two-wheeled personal transport.
There is a huge diversity of machines available for every segment of the market, from neatly folding urban commuter tools, to hugely practical load-lugging cargo bikes and extreme, off-road ready MTBs.
Subscribe to the Move Electric newsletter
That has made the competition for the Best Electric Bike award in the Move Electric Awards 2022 in partnership with OVO Energy incredibly tough. Our panel of judges had to debate the merits of e-bikes of many sizes, shapes and purposes to come up with this final shortlist.
Remember, check back here on Wednesday 30 March to find out the winner of the inaugural Move Electric Best E-Bike Award. 
The Judges
Rebecca Bland, lead e-bike reviewer, Move Electric 
Charley Boorman, TV presenter, adventurer and e-bike owner
Greg Whittaker, e-bike enthusiast and editor, CAT
The shortlist
Canyon Grain:ON
From the sleek carbon frame to the impeccable Bosch mid-drive motor, there's not a lot to fault with the Canyon Grail: ON, and the judges felt it represents the pick of gravel e-bikes currently on sale. It is quite a lot of money, but if you're after a do-it-all bike that's just at home on the bridleway as it is on the road, the Grail:ON is a great choice. 
The big sell for this bike is the Bosch CX Performance Line mid-drive motor, and a 500Wh battery. It can go for miles, as we found out in our test rides last year. The LCD on the handlebar is really useful and gives you a rough indication of how many miles you have left in each assist mode. 
The other eye-catching thing about this bike is the handlebars. They are certainly unique, and at first glance, might appear to be a little bizarre, but once you've used them it's easy to appreciate the design. More hand placements reduce fatigue, although one issue we had was struggling to comfortably reach the levers with our hands on the drops – so if you have small hands like our tester, be cautious of this.
For the rest of your £4699, you get a Shimano GRX 11-speed drivetrain and 17.1kg of bike which, while a little expensive means you do get a lot for your money.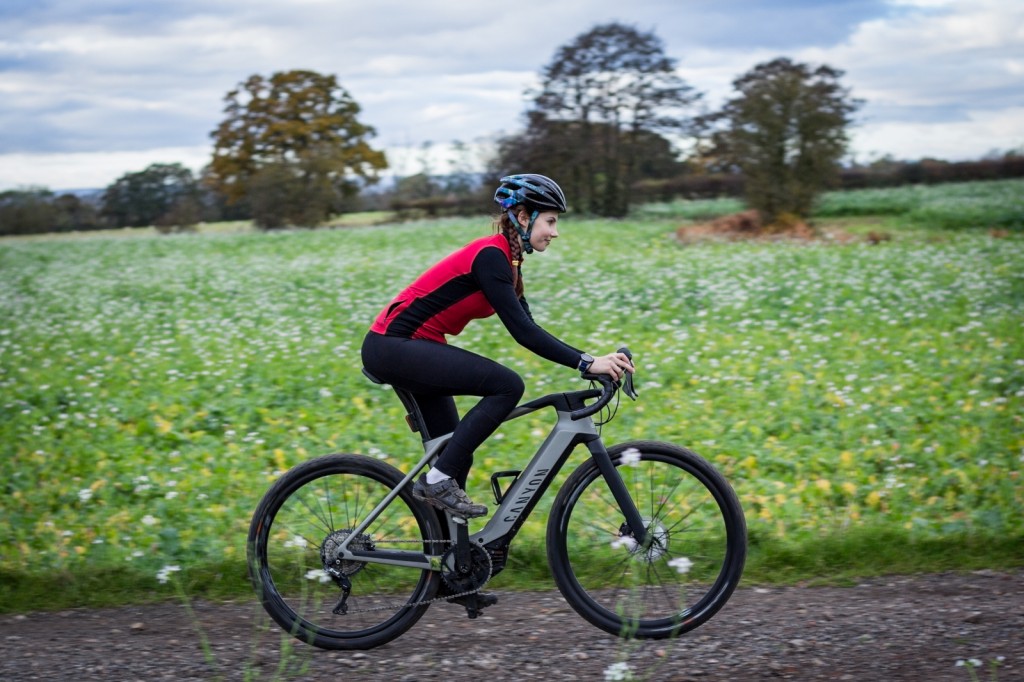 Gocycle G4
Our favourite folding e-bike, the Gocycle G4 combines the portability of a folding electric bike with the engineering prowess of a former McLaren car designer. It's the fourth generation of the Gocycle and sits just below the higher-priced G4i. At £3999 it's not a cheap bike by any stretch, but the judges felt that it was deserving of consideration based on the specification and ride quality alone. 
The proprietary 3-speed drivetrain provides crisp shifting, while the G4drive™ front hub motor powers the assist nicely without it taking over the ride feel. A handy boost button is incorporated to help at junctions and on hills, and 20" wheels enhance the ride quality. The hydraulic disc brakes perform well and the 330Wh battery provides up to 40 miles of range. 
Proprietary kit like the motor and drivetrain might put some people off, but the entire bike is designed to be easily disassembled and maintained for years to come. It's 17.6kg in weight thanks to the combination of carbon and alloy in the frame. The specially designed wheels are easy to remove for puncture repair, and there are various accessories included like mudguards and lights. 
Paired with the GocycleConnectApp, it's one incredibly smart bike that will get you from A to B and beyond with a smile on your face.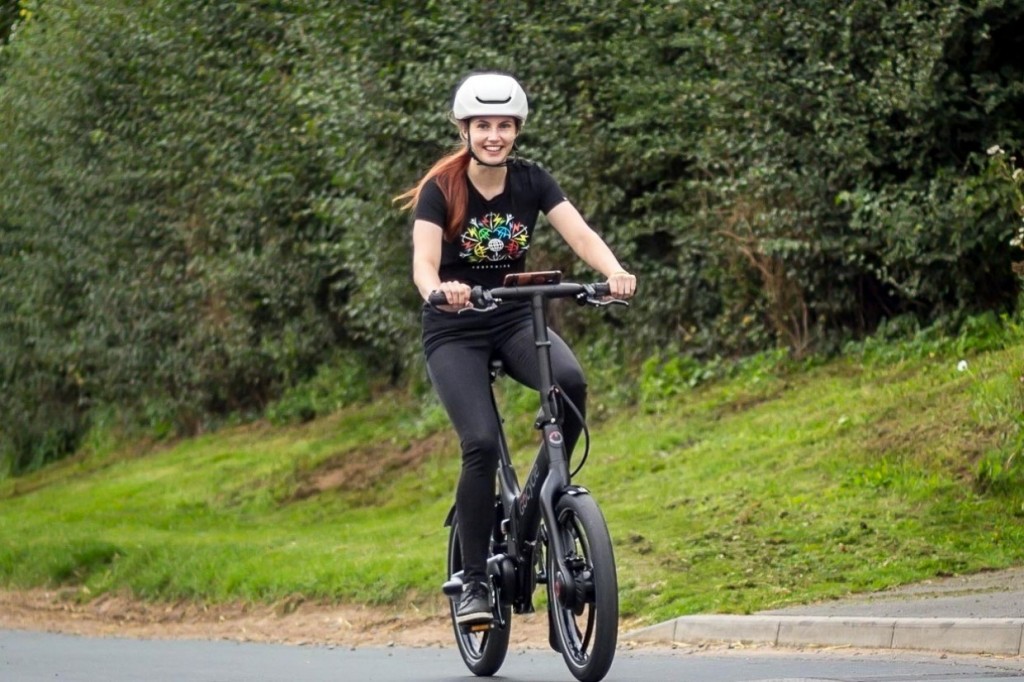 Ribble Hybrid AL e 
Our standout urban e-bike, the Ribble Hybrid Al e ticks a lot of boxes both for commuters and leisure riders. It's lightweight at only 14.5kg including the motor and battery units, and rides well even with the motor turned off. 
The aluminium frame paired with Schwalbe 35mm tyres rides nicely even over pothole laden roads. The MAHLE SmartBike x35+ motor and battery is a neat system seen in a lot of the more subtle appearing e-bikes, and for good reason. It's lightweight, tucks away nicely into the frame and provides a decent boost of assist on its three settings. You can adjust these in the accompanying app to tailor each setting to your needs. 
The motor is controlled via the iWoc One button on the top tube. While a screen is preferable for some, the subtlety of this button and easy to use control system is a nice alternative and frees up handlebar space for lights.
We chose the Fully Loaded Edition because of the rear rack, which provides a great alternative to carrying a rucksack everywhere. Panniers are great for commuting as well as food shopping and other errands, and with this stunning bike from Ribble, it's more than possible to do so.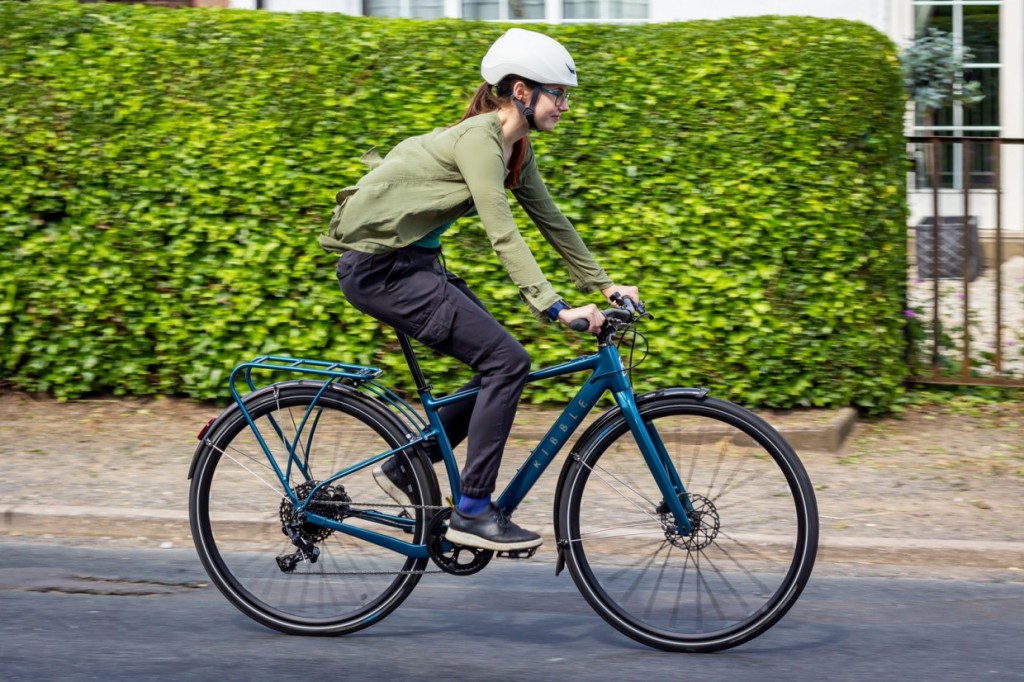 Tern GSD S10 
When people think of electric cargo bikes, they're probably envisioning the Tern GSD - and it was our judges pick for the best cargo bike on the market. This rear loading cargo bike comes with plenty of kit to warrant its popularity. 
The S10 is the same length as a non-cargo bike but can carry up to 200kg of load. It's a rear loader primarily so has room for kids to sit on the back bench, with thoughtful features like footrests so passengers' legs aren't swinging into the drivetrain as you pedal. 
There are also accessories available for the front so you can load luggage on there, too. As many know, one of the biggest barriers to purchasing a cargo bike is the space it takes up. Tern has designed the S10 to be parked vertically, and if that wasn't enough, you can also fold the handlebars down to save space. 
Tern has used the Bosch Cargo Line mid-drive motor to power this bike, and the bike can be used with Bosch's dual battery system for extra range. Groupset wise, they've gone for a Shimano Deore 10-speed drivetrain and hydraulic disc brakes. 
The Tern GSD S10 is a great e-cargo bike with plenty of frills and mid to high-level components to give you brilliant value for money.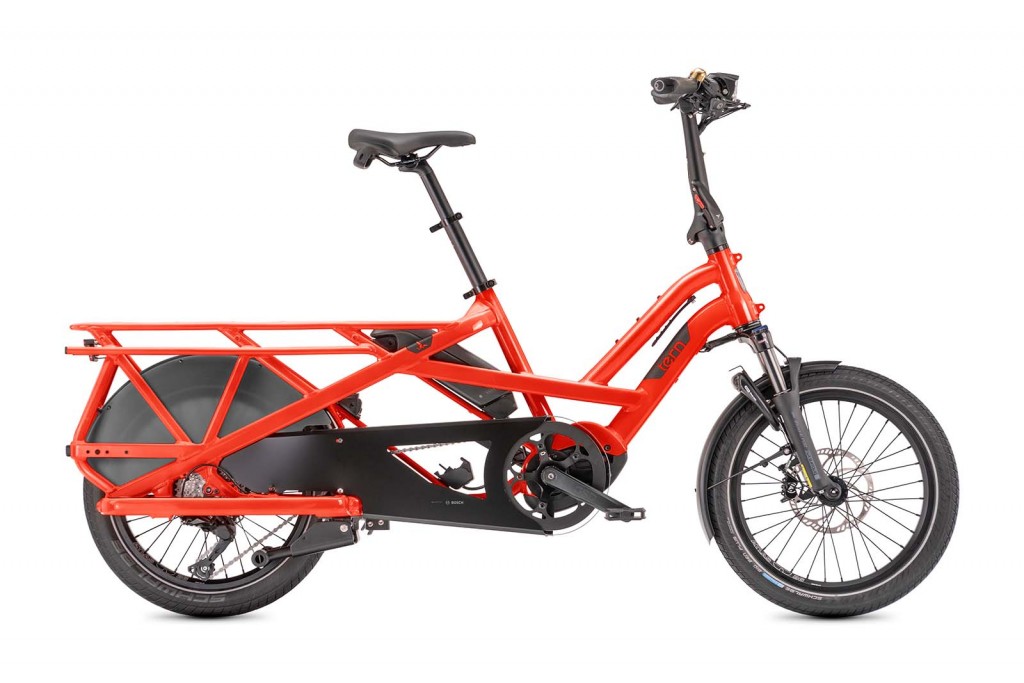 Whyte E-160 S 
When you think e-MTB, the Whyte E-160 S is usually at the forefront of suggestions. It's a proven bike with plenty of great kit and fantastic design which leaves it at the top of the ratings every year for reviewers - and top of our judges' list of the best e-MTBs on the market.
It proclaims to be everything you want from an electric mountain bike. It can pop, it can climb, it's as agile as a hardtail, with high levels of grip but with the added benefit of a motor and battery to power, you up the climbs faster, giving you time to complete more runs. 
Bosch is a big player in e-MTBs and it's no difference here, as Whyte has used the Performance Line CX motor with 85Nm max torque paired with the Bosch 625Wh internal PowerTube. 
Groupset wise they've gone for SRAM GX Eagle 12-speed, which is a fantastic bit of kit. It may not be the top-spec but it's a workhorse that will be able to take the extra load and torque put through from an e-bike rider. 
Polished off with RockShox ZEB 160mm forks and a RockShox Deluxe Select + RT shock, this bike is more than capable of shredding hard trails and technical climbs, and event at £5999 you get a lot for your money in this market.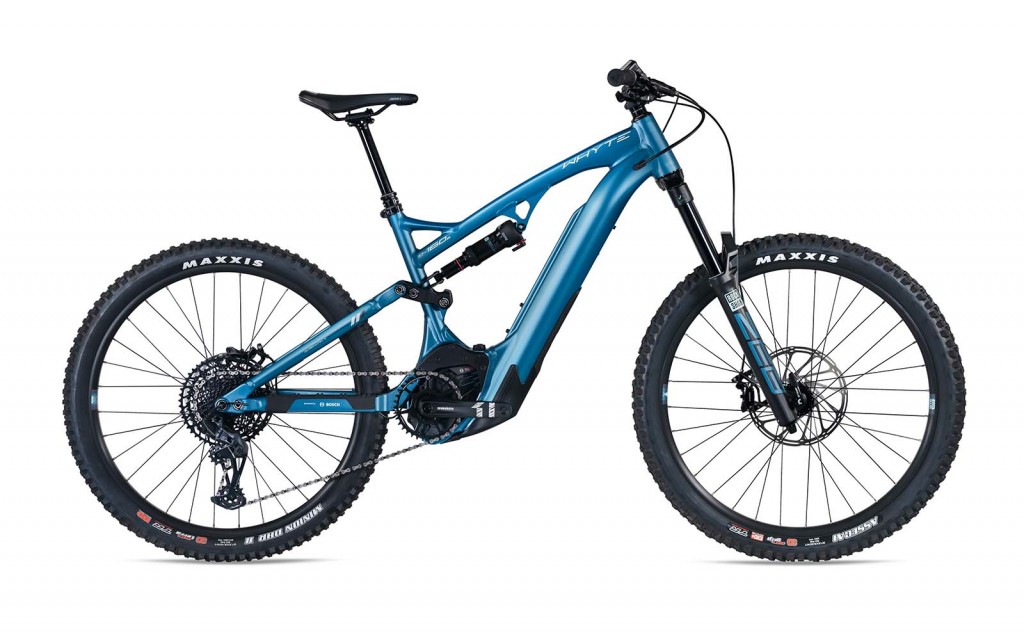 READ MORE
Subscribe to the Move Electric newsletter
e-CARS
New Volkswagen ID Buzz: everything you need to know
How efficient are electric cars?
e-BIKES
Ducati expands e-bike range with first racing machine
e-MOTORBIKES
New Yamaha Neo is Europe-bound '50cc equivalent' electric moped
Electric Motion Epure Race e-motorbike review
e-SCOOTERS
Eskuta KS-450 e-scooter review
Taito unveils innovative new three-wheeled electric scooter
e-WORLD
Electric surfboard firm Awake aims to make waves with first e-foil
Volta Zero electric truck can 'dramatically improve' inner-city road safety