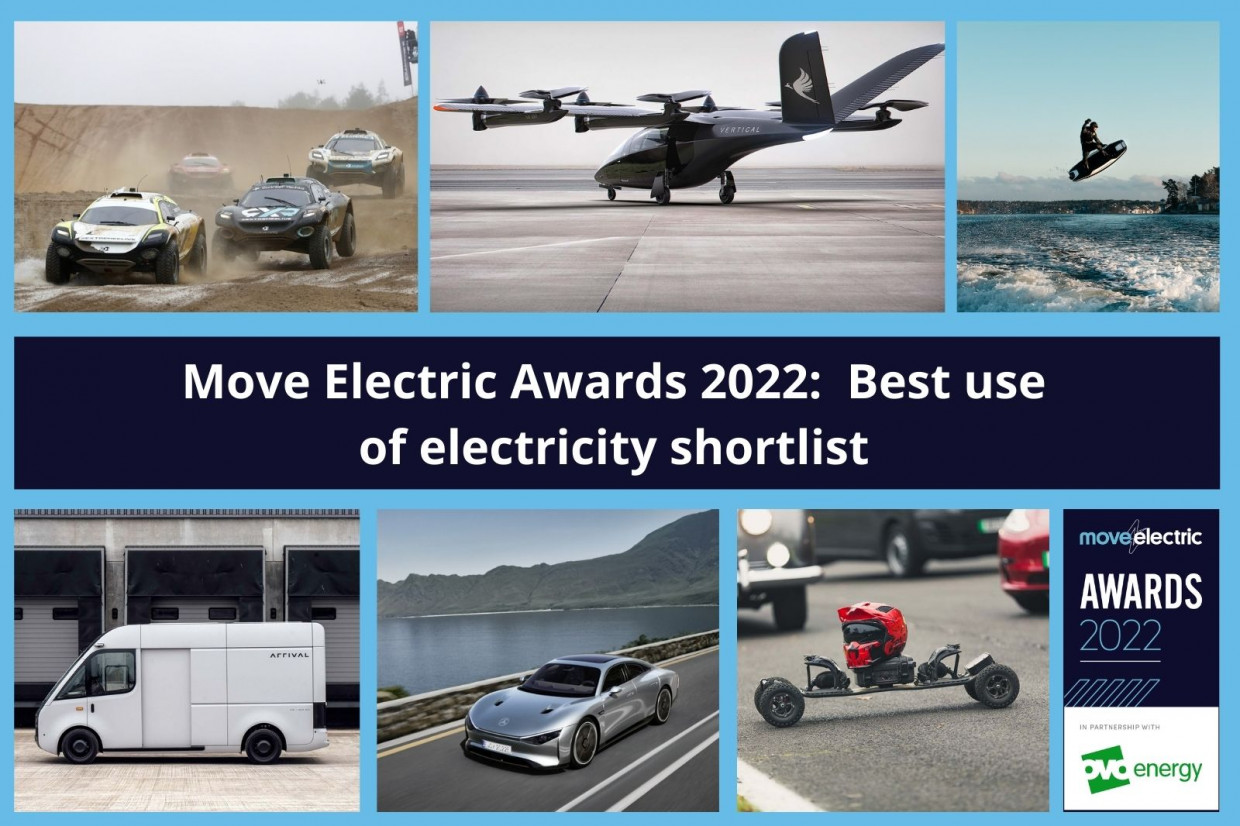 We'll admit that 'best use of electricity' is a pretty broad name for an awards category - especially for a website dedicated to electric mobility.
But that's by design. Because the best use of electricity prize in the Move Electric Awards 2022 in partnership with OVO Energy is supposed to be incredibly broad. The world of electric mobility is expanding so fast in so many different, unusual and creative directions that we wanted an award that celebrate the sheer diversity of ideas, products and concepts that are currently being developed.
So the best use of electricity judges considered electric scooters and skateboard, apps and charging firms, concept cars and buses - and an awful lot more. The list of contenders was incredible diverse, as the final shortlist demonstrates.
The judges
Jim Holder, editorial director, Move Electric
James Attwood, editor, Move Electric
Tim Wood, electric skateboard pioneer
Al Clements, editor, Classic & Sports Car
Andy Perry, founder of Perry e-scooters and e-bikes
Alex Thwaites, head of zero carbon living at Ovo Energy
The shortlist
Tired of breathing in fumes from ageing vans, taxis and buses? Tim Wood, electric skateboard pioneer and Move Electric judge Tim Wood certainly is, which is why his eye was drawn to Arrival's innovative takes on some of his least favourite road users.
"The real benefit of electric transport is zero tailpipe emissions; we all know what a difference they can make in the most congested areas, and it seems to me that Arrival's work could help get some of the most polluting vehicles off our roads," says Tim.
New Arrival Bus begins trials ahead of first pick-ups in 2022
It seems big business agrees too, with Hyundai having already invested in the firm, UPS putting in a big order for the vans and Uber working to help develop the vehicle mooted for use by its ride-hailing service. Associating with big names is no guarantee of success, but it certainly underlines that the firm has the wherewithal to succeed where others haven't.
"There's plenty of innovators emerging in the once-in-100-years shift of electrification, but Arrival seems to be a step ahead of everyone," says Move Electric editor James Attwood. "It's assembled an A-Team of experienced talent, and where others are developing prototypes, it's already testing."
Most recently this has meant trials of the Arrival electric bus, which began testing earlier this year ahead of its EU certification. Public road trials will also begin later this year and among its many innovations is the fact that it's entirely modular, meaning it buyers can choose how long it is, how big its battery is and subsequently the number of passengers its required to carry and how far it needs to go.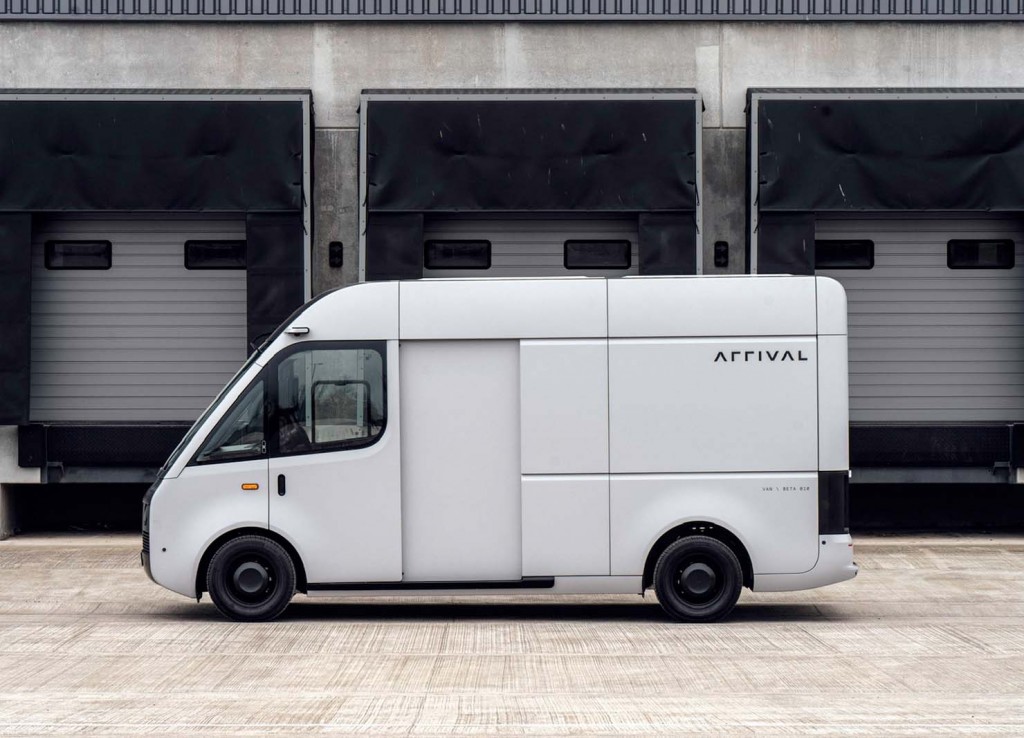 Want to surf but don't have any waves? Awake has the answer…
Sure, its electric surfboards aren't the sort of mind-blowing creations that will change the world, but Awake is making headlines both for broadening the accessibility of the sport and for creating the sort of imagery that makes electrification super-appealing.
"I look at the pictures and just want to have a go," says judge Tim Wood, whose expertise typically lies in the electric skateboard arena. "These are the sort of images that you'd stick on posters - and that has to be great news for putting electrification front and centre of the next generation's minds."
New Awake Ravik S 22 aims to take electric surfboards to the extreme
As a showcase, the Swedish firm's latest Ravik S 22, dubbed "the most extreme electric surfboard yet" and powered by a 12kW electric motor, is peerless: a top speed in excess of 35mph and a 0-30mph time of 4.5secs gives you just some idea of the thrills available if you can hang on.
But it's also worth mentioning that the firm, which was founded in 2017, has a range of kit to suit all tastes, priced from around £10,000. Judge James Attwood, Move Electric's editor, added: "It's not just about surfing faster – it's about being able to surf even on lakes and stretches of water where it wouldn't normally be possible."
Yes, you have to be brave to climb aboard – but we're surely not alone in being desperate to give it a go.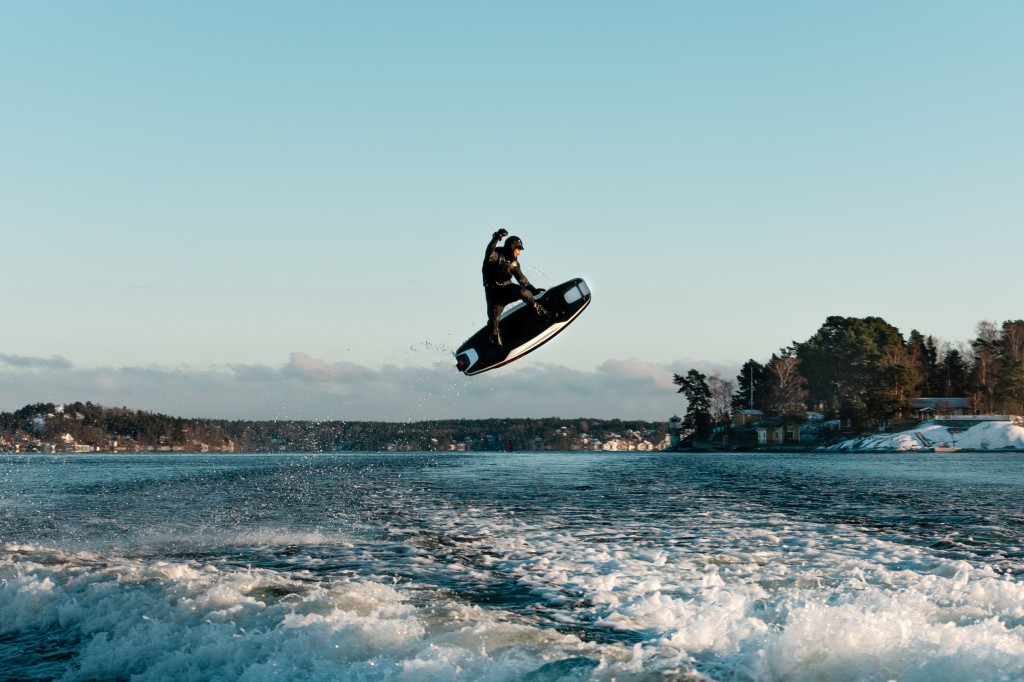 Carve Electric
You love e-mobility - of course you do, that's why you're on Move Electric. But, if we're being honest, perhaps not everyone has yet cottoned on to the world of exciting possibilities it offers just yet. So where do you go to meet and have fun with like-minded people?
One answer comes in the form of Carve Electric, a Facebook-led group created with the goal of bringing the personal electric vehicle micro-mobility community together, be it to enjoy rides in like-minded groups or for some online technical support. It has more than 3000 members and a reputation for welcoming everyone with open arms
"When I was researching Carve Electric what really stood out for me was the community aspect of the group," says Al Clemenets, editor-in-chief of Classic & Sports Car. "The danger with clubs of like-minded individuals is that they become a bit exclusive - yet everything I encountered on Carve Electric promoted inclusivity. It's a wonderful organisation with a very clear goal of helping anyone, anywhere enjoy their hobby."
One example of this came during lockdown, when the group made a name for itself running live streamed events to keep members connected, as well as hosting online events with big brands and a weekly quiz just to keep spirits up.
Carve Electric doesn't just link like-minded people together digitally, though; it also organises and runs large events from spring to autumn each year, with up to 100 participants, its most popular running at Cyclopark in Gravesend. Members are also at the forefront of discussion around the legalisation of electric powered transport in public spaces, and have met with representatives from the House of Lords to stake their case.
"A better example of the power of community would be hard to find," concludes Move Electric editor James Attwood. "There's a real energy and excitement that comes from the group's pages, and it's infectious; they are the best example of electric ambassadors we found - and they're out there having fun to prove it."
Tim Wood, electric skateboard pioneer, did not vote on the potential inclusion of Carve Electric as he is an active participant and organiser for it.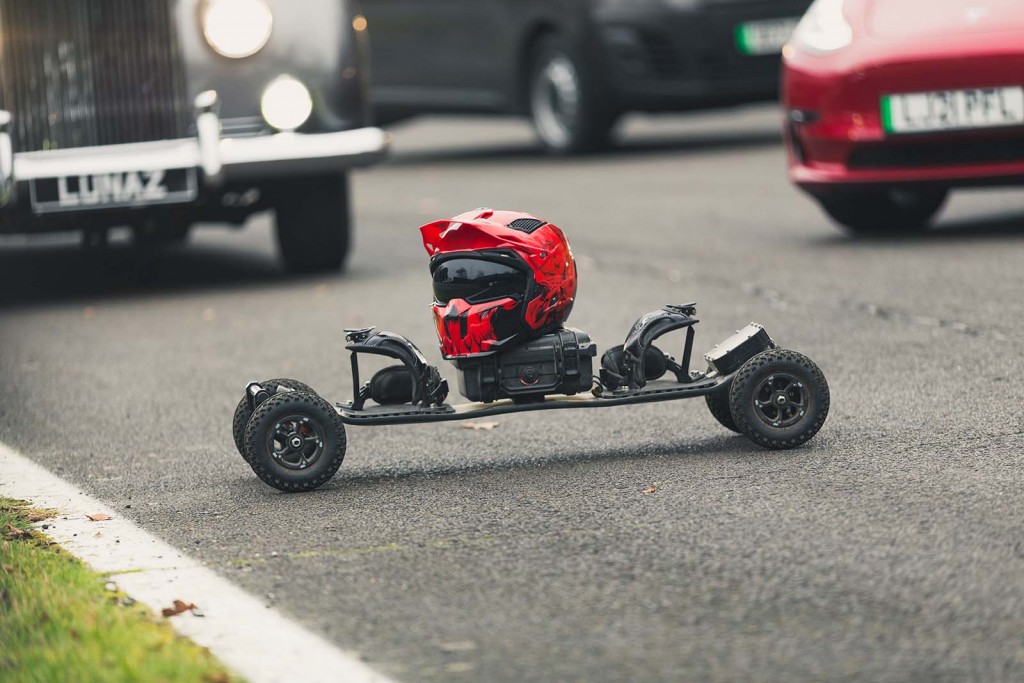 Plenty of people are dreaming about the possibilities of electrification, but Extreme E has long now been acting on them, the eco-focused championship for electrified rally buggies running its inaugural season in 2021 and now well into its second year of competition.
Season one served up thrills and spills aplenty, and it was notable that the championship was immediately highly regarded by top names, from team owners including F1 champions Nico Rosberg and Jenson Button among others, through to drivers including WRC stars Sebastien Loeb, Carlos Sainz and more.
Interview: Extreme E's founder on electric off-roaders, hydrogen and more
"Electrification can't just be worthy - it has to be exciting. It's so important that people's imagination is captured by the possibilities," says Alex Thwaites, head of zero carbon living at OVO Energy. "Extreme E pits some of the best drivers in the world against each other in a really exciting, made-for-TV package."
That the championship is running while also promoting environmental awareness also caught our judges' attention, as too did its requirement for each team to feature a male and female driver.
While acknowledging the potential contradiction of competing in remote, unspoilt areas while trying to spread a planet-saving message, Move Electric's editor James Attwood said: "Extreme E has dared to think differently, forcing debate on everything from environmental to gender equality issues in a forum that encourages consideration and discussion."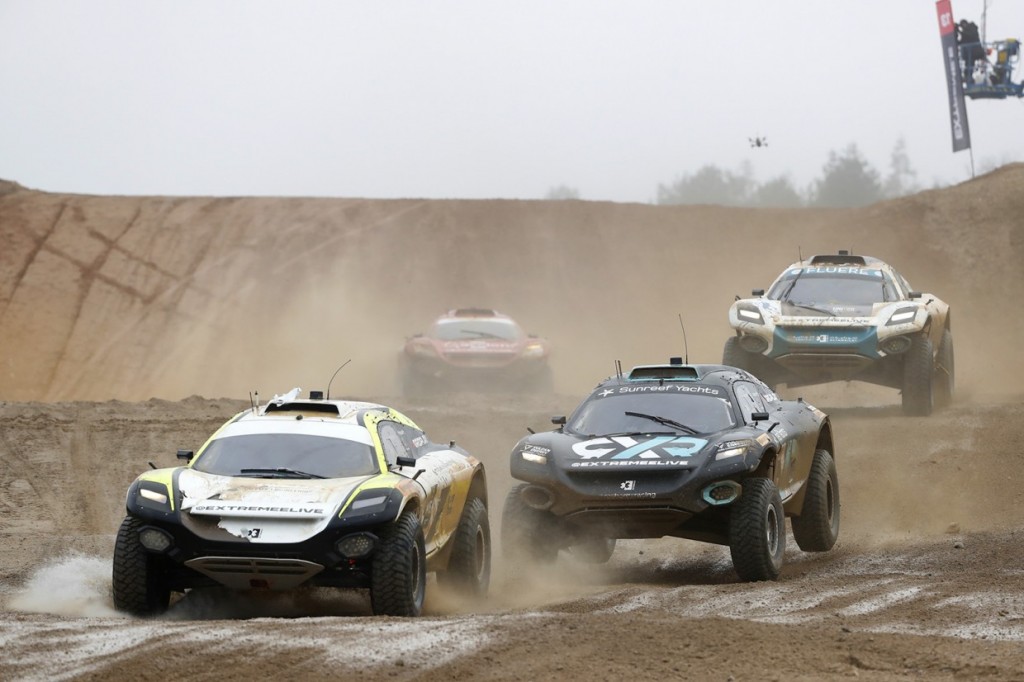 Hello EQXX, goodbye range anxiety. In the simplest of terms this is the car that can do  620 miles - or a neat 1000 kilometres - on a single charge of electricity. 
"I look at this and think my dreams of owning an electric car one day - and driving it from one end of the country to the other - are achievable," says Andy Perry, entrepreneur, founder of Perry e-scooters and e-bikes, and now Move Electric judge.
Before Perry and scores of like-minded motorists start forming an orderly queue, we ought to stress that that the EQXX is strictly - for now - a concept car, showcasing the cutting-edge of what's technologically possible; but we should also add that this is also a concept car that meets all the current road regulations and runs, and that Mercedes has a long history of cascading concept technology through its production ranges in the following years
Highlights are relentlessly focused on maximum efficiency, with engineers claiming the EQXX delivers 6.2 miles per kWh, around double what its production flagship, the EQS, can achieve today.
How so? Highlights include the mega-lightweight body panels, the super-slippery aerodynamics, electric motor innovations from the people who make Lewis Hamilton's F1 car and clever touches such as the roof-mounted solar panels.
"The biggest barriers to considering an electric car revolve around range - and this car reassures people that there are answers out there to address that," adds Alex Thwaites, head of zero carbon living at Ovo Energy.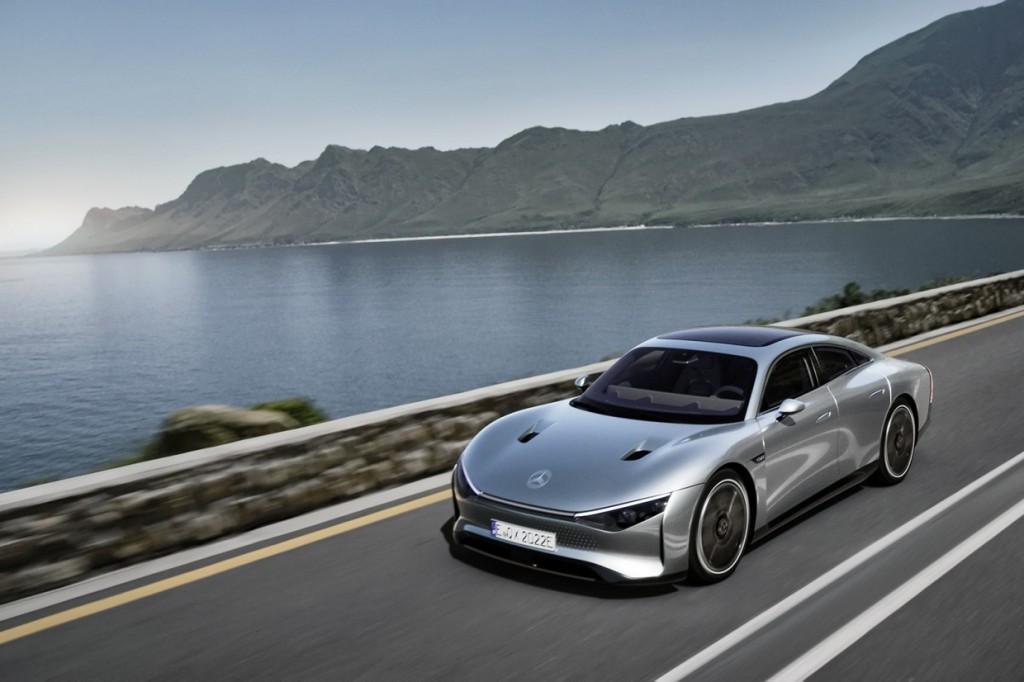 Personal Electric Transport
The name may be straightforward, but there's nothing simple about the way Personal Electric Transport (PET) has gone about building its business, the East London-based retailer earning a formidable reputation for customer service in recent years.
PET sells everything from e-bikes and e-scooters through to electric unicycles and skateboards, and specialises in helping customers buy what's right for their needs. A vast lis of five-star Trustpilot scores attests to just how well they do it.
From our judges' perspectives, Tim Wood, electric skateboard pioneer, provided perhaps the most compelling endorsement: "In some regards they are a rival to my business, but I can't sit here and not recommend them - they always go out of their way to help and they stock great brands. They are the sort of retailer everyone aspires to be."
That personal touch wowed all the judges, too, as they sifted through recommendations of a variety of retailers, both large and small. Some had far more and far bigger shops than PET, but its reputation for great online sales and support kept pulling them back to the top of the scorecard.
"To an outsider the world of electric mobility can be utterly baffling, with a lot of similar-looking products being available at a huge range of prices. All it took was one mystery shopping phone call to understand why PET's name comes up as a recommendation so often," said Al Clements, editor-in-chief of Classic & Sports Car. "They ooze expertise, and I'd part with my money absolutely confident in the fact I'd bought wisely."
Vertical
Picking between the dreams of electrified flight and those who might make it a reality proved a tricky job for our judges, with some smaller pioneers seemingly leaping ahead in testing and selling their creations, but bigger organisations building a deeper infrastructure but taking a more measured approach to taking to the skies.
But eventually - and unanimously - votes came in for Vertical, whose tag line is to "revolutionise urban air mobility and electrify air travel". Since being founded in 2016 the firm has built its expertise in the eVTOL (electric vertical take off and landing), working with specialist aerospace firms to create working prototypes as it works towards having a working shuttle service operating at the 2024 Olympics.
"It's important that electrification isn't just about replacing what we've had, but rather using it to open up new possibilities, and Vertical is doing that in what must be one of the most complex and heavily regulated arenas," says Andy Perry, entrepreneur and founder of Perry e-scooters and e-bikes. "They are making science fiction a reality - and the possibilities to improve lives as a result are truly exciting."
It's not just Perry who thinks that; last year Vertical revealed that it has pre-orders for up to 1350 aircraft from American Airlines, Avolon, Virgin Atlantic, Marubeni Corp, Iberojet and Bristow Group, worth an estimated $5.4bn (£4.1bn). 
This year test and development plus certification approvals are in the pipeline, and if all goes well demonstration flights should begin from next year. While the Olympics should then provide an exciting showcase, it's likely to be just the start for this well-funded, ambitious company that seems intent on breaking new ground.
Alex Thwaites, head of zero carbon living at OVO Energy, did not vote on the potential inclusion of Vertical as it was set up by his employer's founder, Stephen Fitzpatrick.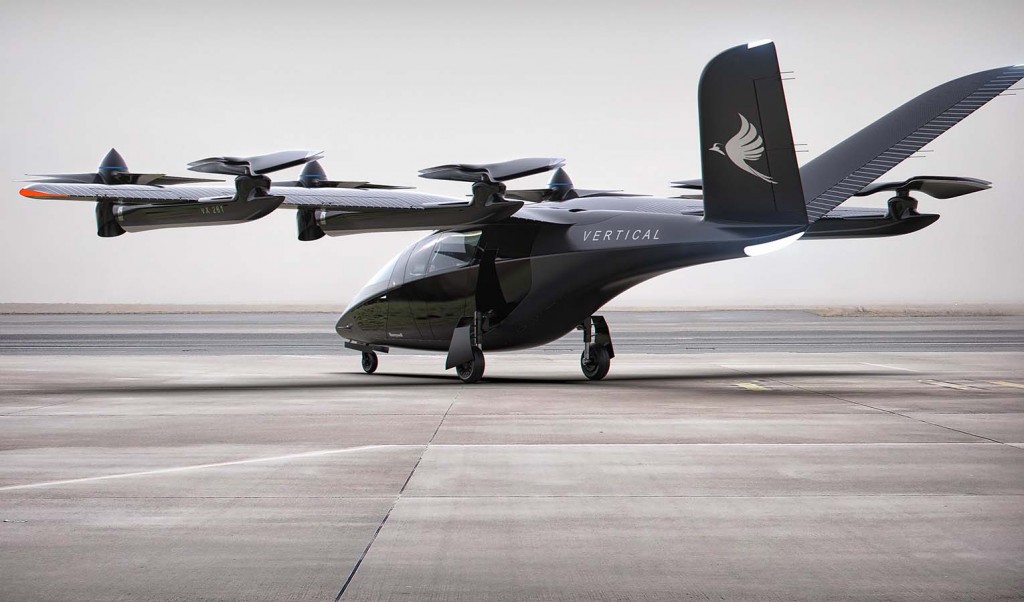 READ MORE
Subscribe to the Move Electric newsletter
e-CARS
New Volkswagen ID Buzz: everything you need to know
How efficient are electric cars?
e-BIKES
Ducati expands e-bike range with first racing machine
e-MOTORBIKES
New Yamaha Neo is Europe-bound '50cc equivalent' electric moped
Electric Motion Epure Race e-motorbike review
e-SCOOTERS
Eskuta KS-450 e-scooter review
Taito unveils innovative new three-wheeled electric scooter
e-WORLD
Electric surfboard firm Awake aims to make waves with first e-foil
Volta Zero electric truck can 'dramatically improve' inner-city road safety