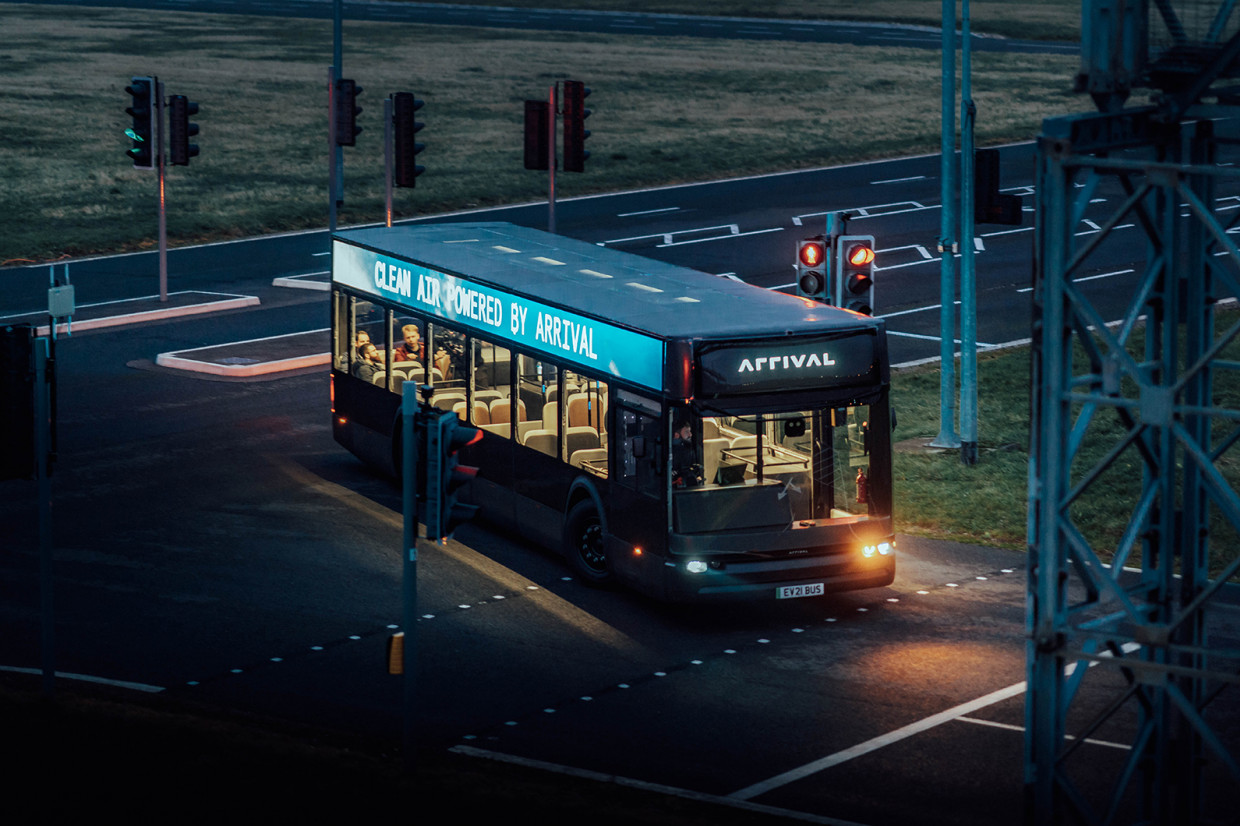 Good news if you're standing around waiting for a bus: it should be here soon. That is, of course, if you're waiting for a new electric bus from hotly tipped EV start-up Arrival. If you're waiting for the 128 to Bishop Sutton, I'm afraid we have no idea when it's due.
Arrival, which has already attracted investment from the Hyundai Motor Group and delivery giant UPS, is working on a number of electric vehicles. There's the delivery van (which UPS has a big order in for), a special ride hailing vehicle developed with help from Uber and a big electric bus. 
The Arrival Bus has now begun trials at an unnamed testing facility in the UK, where the firm says it will be going through a "rigorous" validation and testing programme before being submitted for EU certification. The plan is for public road trials to begin at some point in 2022.
While it was unveiled back in November, Arrival hasn't given full technical details of its bus yet. 
It has confirmed that the batteries are located in the floor – some rival electric buses have them in the roof – for optimum weight distribution.
The bus is based around a modular design, which means that cities, local authorities or other firms that place an order can have them configured to their needs. Arrival claims the length, range, battery and passenger capacity can all be adjusted on demand.
The machine can be optioned with up to three doors, with seating able to be installed across the entirely flat floor, which also allows for more usable standing space. There are wrap-around exterior and interior screens, a transparent roof and multiple lighting options.
The Arrival Bus will be built using components shared with the Arrival Van and Car, including recyclable composite materials and common suspension, wheels and tyres.
The Arrival Bus is also design to be fully connected to use the firm's software ecosystem, which will also give access to vehicle behaviour and use data that can help to refine usage and lower running costs. 
Franck Dessenis, Arrival's vice-president for the bus platform, claimed a "strong interest" in the bus, "specifically from governments who are looking to upgrade their public transportation networks, in order to achieve their zero-emission pledges."
Arrival also has an unusual production model: instead of one large facility, it is planing to build the machine in a series of 'microfactories', which means vehicles can be built closer to where they are used.
Arrival says it has already received a number of orders for the Bus from local authorities in the US, where the vehicle will also be built and offered.