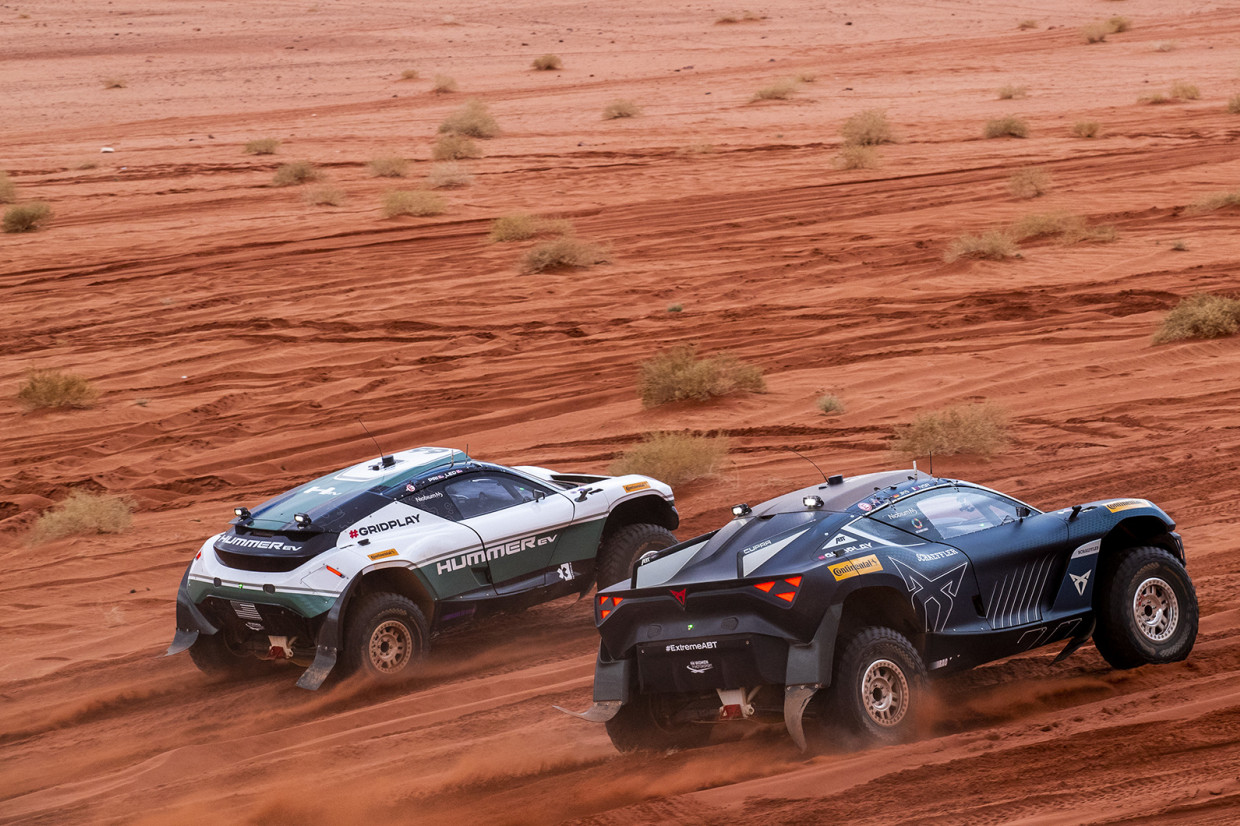 Alejandro Agag has already launched two hugely significant motorsport series: the Formula E World Championship for electric single-seaters, and Extreme E, the EV off-road racing category designed to promote sustainability.
Now Agag has announced a new category - and this time it's powered by hydrogen. Extreme H will launch in 2024 and will effectively be a sister category to Extreme E, running on the same events and using cars identical apart from the power source.
Extreme E 2022: your catch-up guide for the new season
Agag launched Extreme H at the 2022 Extreme E season-opener in Neon, Saudi Arabia. Move Electric was there to ask him about Extreme E's success so far, hydrogen-powered motorsport and sustainability.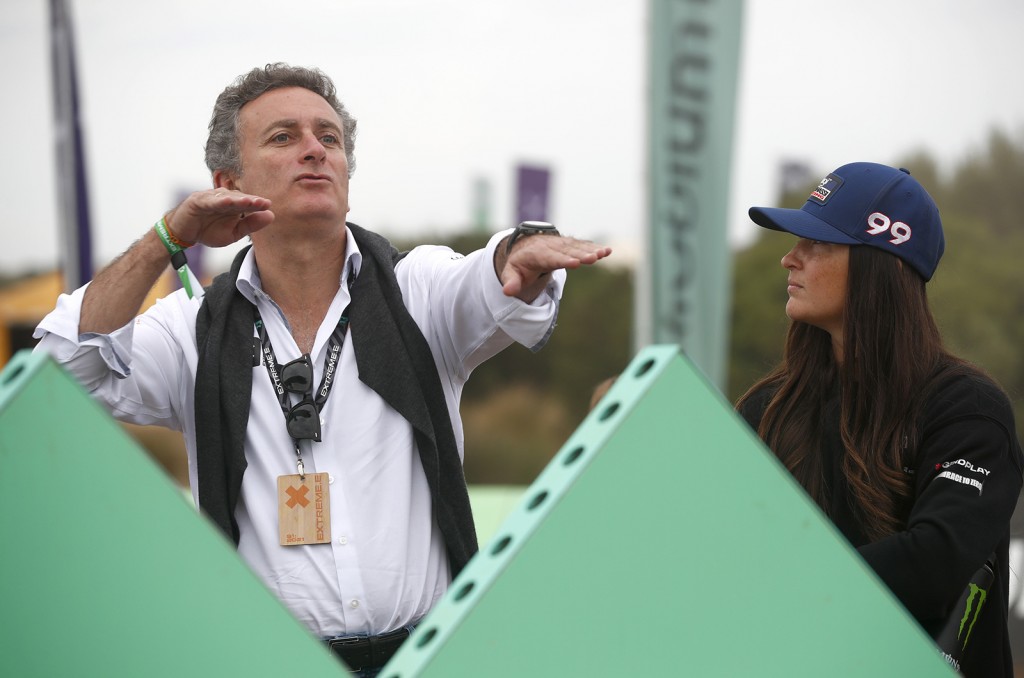 What was the background to Extreme E and the first season?
"The original idea was to do something linked to climate change. But when we had to change the calendar last year, we realised climate change is visible everywhere. You can take this series to the Arctic or to Dorset [a late addition to the 2021 calendar due to Covid-19], and there's always a climate change story. The philosophy is to use motorsport to tell a story in a different location – and to put together a great racing event. That's why the legacy programmes are so important to Extreme E, to use our legacy stories and programmes also to show that everybody can take action: even small action is much better than no action."
Is the plan to only race in remote locations in the future, or will you continue with events such as Sardinia and Dorset?
"A combination of both. There are different elements to take into account. The first is what story you are telling in what location. There is a commercial aspect, you need to go to places where there is a business opportunity for the sponsors. We saw last year that sponsors could come to the race in Sardinia because it was close, but very few could make it to Saudi Arabia or Greenland. So a combination of both is good. Also, going back to the same place allows you to continue the legacy program - but you can go continue that without going back."
Do you have to search for new locations, or are countries coming to you now?
"It's similar to Formula E: in the first year we were looking for locations, and then locations starting coming to us once they'd seen it. One limitation is the logistics because the Saint Helena [Extreme E's own cargo vessel] takes time to get from one place to another. We're had ing a lot of requests from around the Indian Ocean such as India, Malaysia, and the east coast of Africa, and more countries in the Middle East There's a lot of interest. We may even do a season only in that area, then come back to the Atlantic."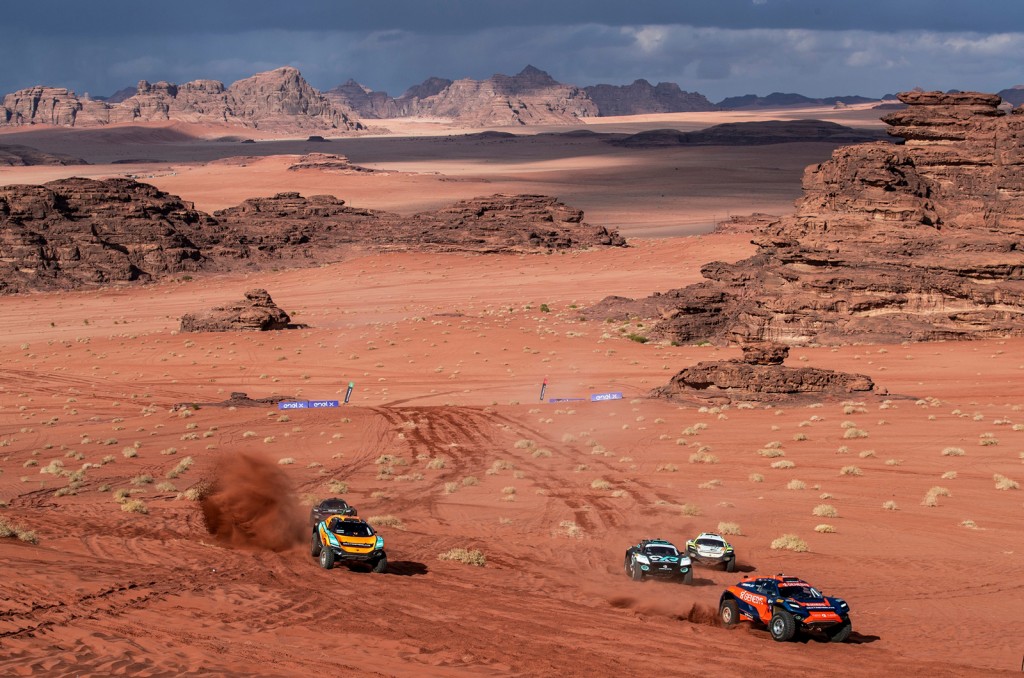 Are you hoping to attract more car manufacturers to join Cupra and Hummer in the future?
"Manufacturers are always welcome, but you have to build championships that can exist without manufacturers. A balance is always good. In Formula E we have a lot of manufacturers, but with that the problem is only one can go back to the board on Monday and say 'we won'. So if we have nine you have eight losers, and it's difficult to keep that big amount of manufacturers: we've seen in formula E some leave, while some others are coming in. It's a balance. It's very important to keep the championship sustainable without manufacturers."
So it's about sustained growth?
"With Formula E it took two or three years for manufacturers to come. They want to look at the championship, observe it, see if it's sustainable and then they usually come. I think Extreme E can be a very good championship for manufacturers. And let's see how Extreme H does. While lots of manufacturers are going for battery electric cars, there are some who are more keen on hydrogen."
How will Extreme E and Extreme H work alongside each other?
"They're both part of the same vision, so they're really complementary. The vision here is that one decarbonising mobility is going to need more than one technology. It's going to need battery cars for sure, it's going to need hydrogen vehicles - maybe cars, but likely trucks and maybe other kind of vehicles. You will need e-fuels also, but we're not going to do that because it's not our remit. But electric cars and hydrogen fuel cell car are both effectively electric cars, just with a different way of storing the energy."
If Extreme E and Extreme H have cars that look the same, have the same power output and the same race format, how do you make sure they are different?
"There are different options we're looking into. One could be just the championships happening on the same weekend, with a race for hydrogen cars and a race for battery cars. Another option could be two separate races and then to have a final where, because we have two drivers in each team, one drives the battery car and one drives the hydrogen car. Then we'd have a race with both technologies take part in the same race, like a relay."
"The performance is going to be very similar, because you still need to have a battery in a hydrogen car. The delivery of the energy from the fuel cell is slower than in a battery, so what we will probably have is a fuel cell that fills a battery, and that is what delivers the power to the motor. But you need a very small battery."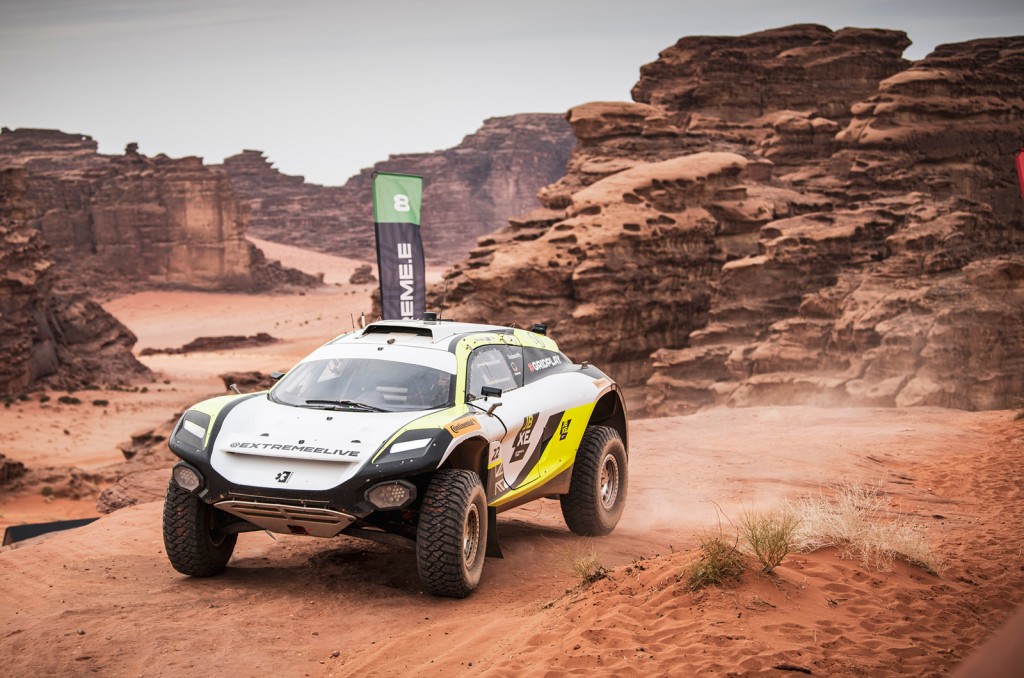 There are many questions about the efficiency of hydrogen as a fuel source compared to using pure electric power. How do you address those?
"We have had this type of question since the beginning, even with Formula E. We basically get on with it. We think hydrogen is a technology that is going to help in the mix for decarbonising. Ideal? It's probably not ideal. Batteries are ideal [for some uses], but they're not ideal [in others]. There's no ideal solution, so a mix of technologies is what will get us out of the place we're in."
How important have Extreme E's legacy programmes been?
"It's been really a game changer, because we've delivered the legacy programmes. Initially, people were  sceptical, thinking this is a pose, or something like that. Instead, people have seen that is real, that the legacy programmes that are happening. 
"Another criticism we had in the beginning was that 'you go to these remote places to race these cars and you're basically going to destroy them'. After one season, people have seen that nothing gets destroyed when you go to the places where we race. There's no mark of us being there. Season One has been fantastic proof of concept that we're not doing any damage to the country, we're doing legacy programmes, and we're providing really fantastic racing."
Your sustainability report showed that you still have to use carbon offsetting to reach net zero. What are your views on that? 
"I see carbon offsetting as a last resort. You will always need some carbon offsetting for activity: you wake up, and you produce carbon. What you have to do is minimise the carbon footprint as much as you can, and then offset what is left. Our carbon footprint is minimised. Having the Saint Helena helps a lot because not flying the cars is a massive difference: even if the ship if diesel, it cuts emissions by two-thirds compared to flying."
READ MORE
e-CARS
The ten best-selling electric cars in the UK
e-BIKES
Cairn Cycles E-Adventure 1.0 e-bike review
Ten e-bikes we're looking forward to in 2022
e-MOTORBIKES
Ten electric motorbikes to look forward to in 2022
Art, sustainability and choppers - the wonderful world of Stirling Eco
e-SCOOTERS
Hypercar firm Bugatti's first electric vehicle is an 18mph e-scooter
Ride-hailing firm Bolt set for UK expansion after big investment
e-WORLD
Veolia to open first UK plant for recycling EV batteries
The new Bobcat T7X is a truly groundbreaking electric digger