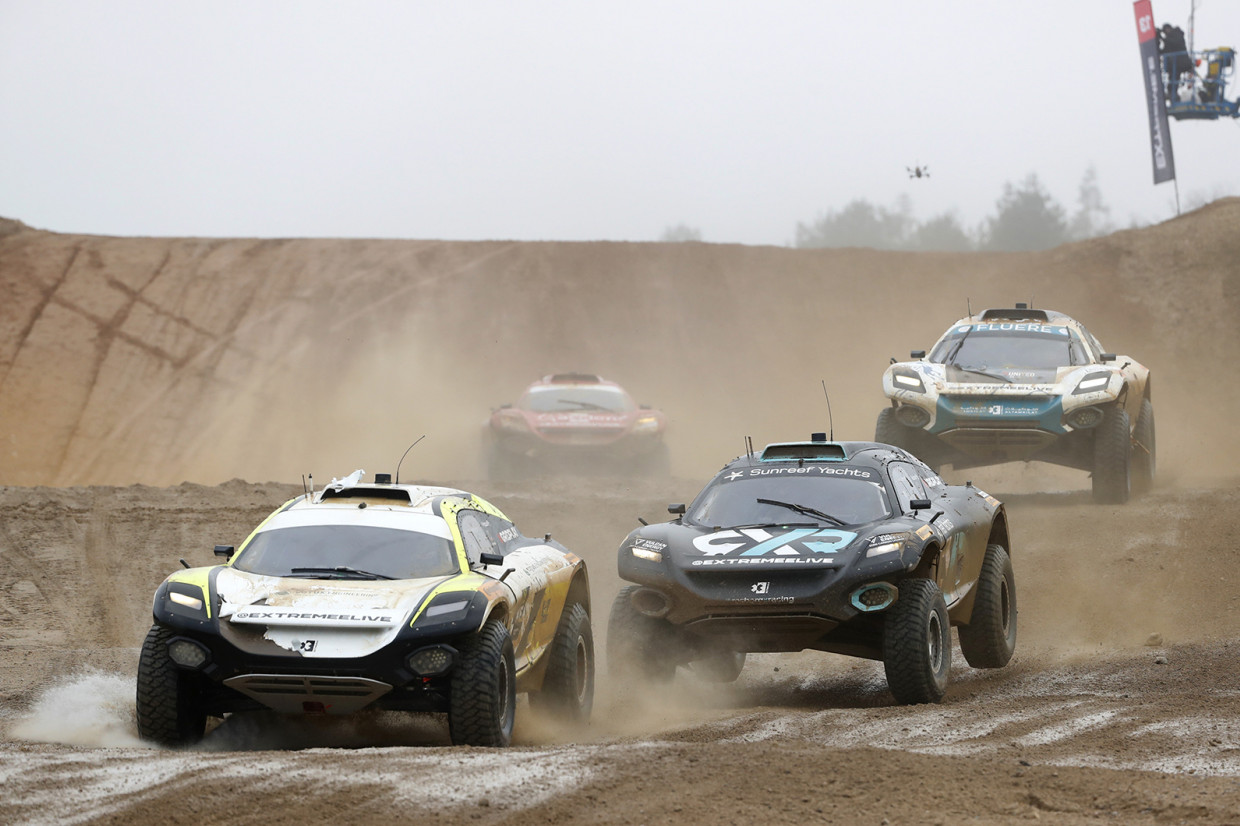 The Extreme E championship for electric off-roaders begins its second season in Saudi Arabia this weekend, continuing its efforts to prove that motorsport can be used to combat climate change and promote sustainability.
It's a bold mission, but then everything about Extreme E is pretty bold: it races in a string of unusual, remote locations, has an innovative race format, and promotes gender equality through mixed teams of male and female drivers.
Effectively, Extreme E is designed to reinvent motorsport for the electric age – and is also helping to showcase future ways to use EVs in remote locations. 
For now, here's our guide to everything you need to know.
Extreme E? Is it any relation to Formula E?
Essentially, yes. The series is the brainchild of Alejandro Agag, who also launched Formula E back in 2014. When the electric single-seater championship was unveiled, many doubted it would last - but it's now a world championship with a host of manufacturer teams.
Agag faced similar scepticism when he launched Extreme E, particularly because of its far-out format and questions about whether motorsport really could tackle climate change. 
So exactly what is Extreme E then?
Extreme E is an international motorsport series for identical electric off-road buggies, which compete in (mostly) remote locations around the world that have been impacted by climate change. The courses are long, mixed surface tracks that feature a variety of terrain, multiple lines and are packed with natural obstacles such as jumps.
There are 10 teams, each of which runs a single Spark-Odyssey buggy. Every team has two drivers: one male, and one female. Races are run over two laps: at the end of the first lap cars must stop in the Switch zone and swap drivers.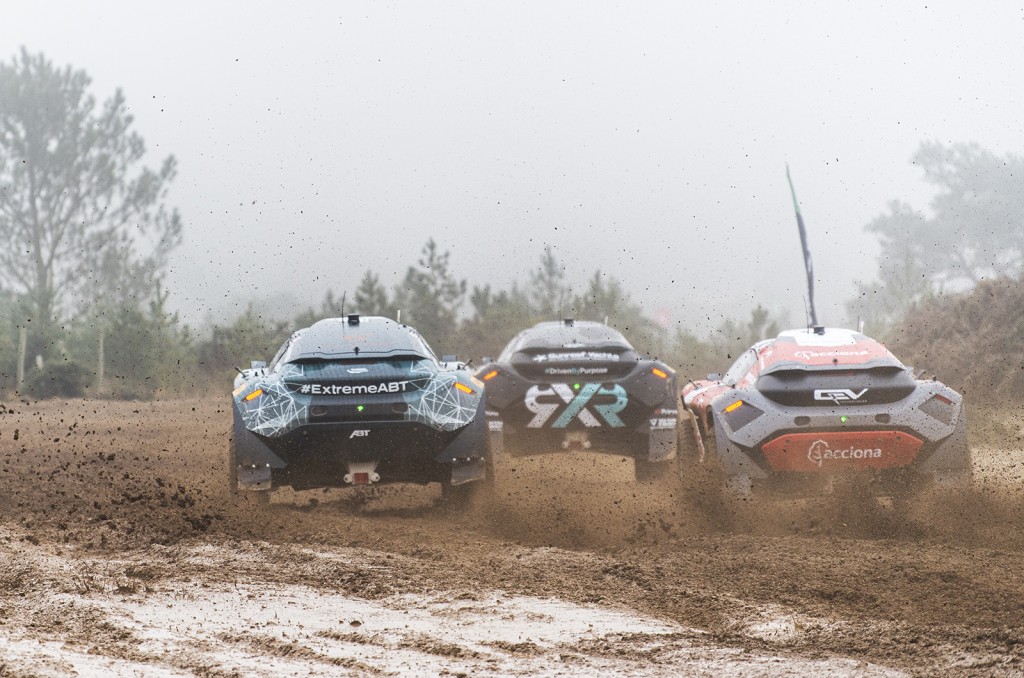 That odd race format isn't even the most unusual thing about Extreme E: that's the off-track bits. To reduce its carbon emissions as much as possible, the cars and kit for the championship are transported around on Extreme E's own boat – the St Helena. That ship also contains a science lab, and Extreme E hosts sustainability projects and scientific research at every event. 
Come on, isn't that sustainability stuff just marketing?
It's definitely fair to ask that question – especially since both the 2021 and 2022 seasons have started in Saudi Arabia, a country whose economy is fuelled by oil and gas production (and, being frank, also has a questionable human rights record). 
Certainly, Extreme E isn't zero-emission motorsport just yet – but it doesn't pretend to be. It recently published a sustainability report for the 2021 season that revealed a not-insignificant amount of carbon emissions. But it's taking steps to address that.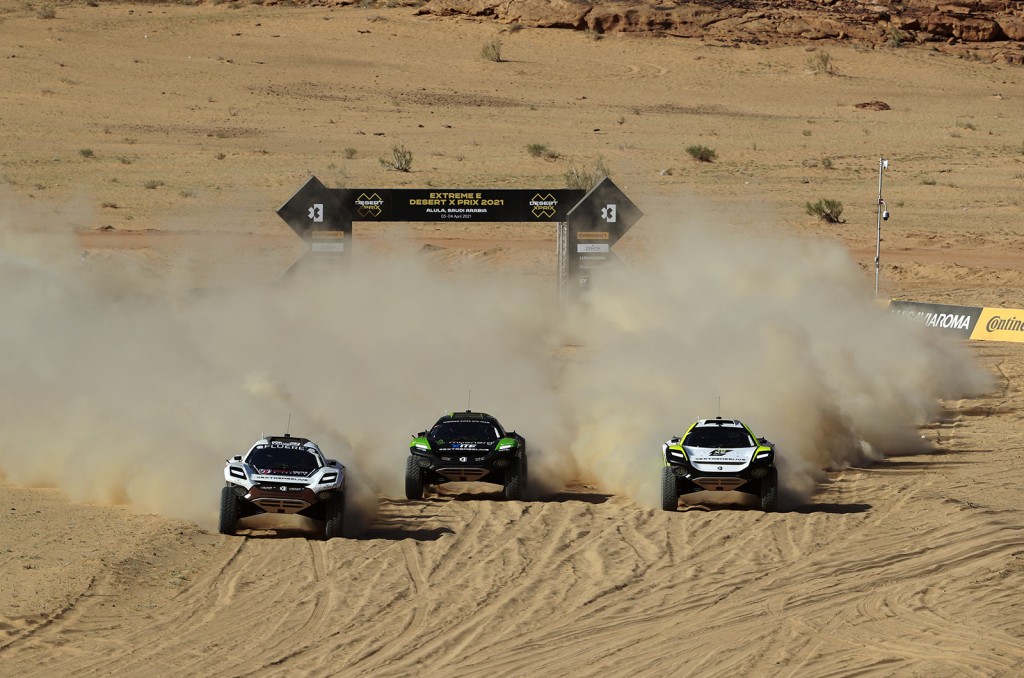 Perhaps the clearest example is the St Helena: it's powered by two diesel engined and can burn through more than 10 tonnes of fuel per day. But Extreme E bosses insist it's still far better than alternative forms of transporting freight, such as flying.
The series also runs sustainability projects at each venue, which should make a difference: it funded the planting of more than a million mangroves in Senegal last year, and in Greenland helped Unicef pay for every schoolchild to be educated on climate change. 
But isn't racing in remote locations damaging to the environment?
Extreme E bosses claim not – because the event locations are already impacted by climate change. So, they claim, they actually leave the venues in a better state than when they arrived. And the science lab on the St Helena allows scientists the opportunity to run projects they wouldn't be able to if Extreme E wasn't racing in those locations.
Right, onto the fun stuff. Tell me about this buggy...
The Spark-Odyssey buggy is used by all teams in the series. It features a 536bhp electric motor, driven by high-performance electric batteries produced by Williams Advanced Engineering. It's designed to be robust and reliable to cope with all conditions – which also means it can cope with a bit of bumper-banging, close-contact racing. 
It's designed to look like an SUV since that's the most popular ford of electric car on sale at the moment. And while all the machines are identical, manufacturers are allowed to fit their own bodywork. Cupra runs a team in the series and this year its car will sport new bodywork design to look like its forthcoming Tavascan EV.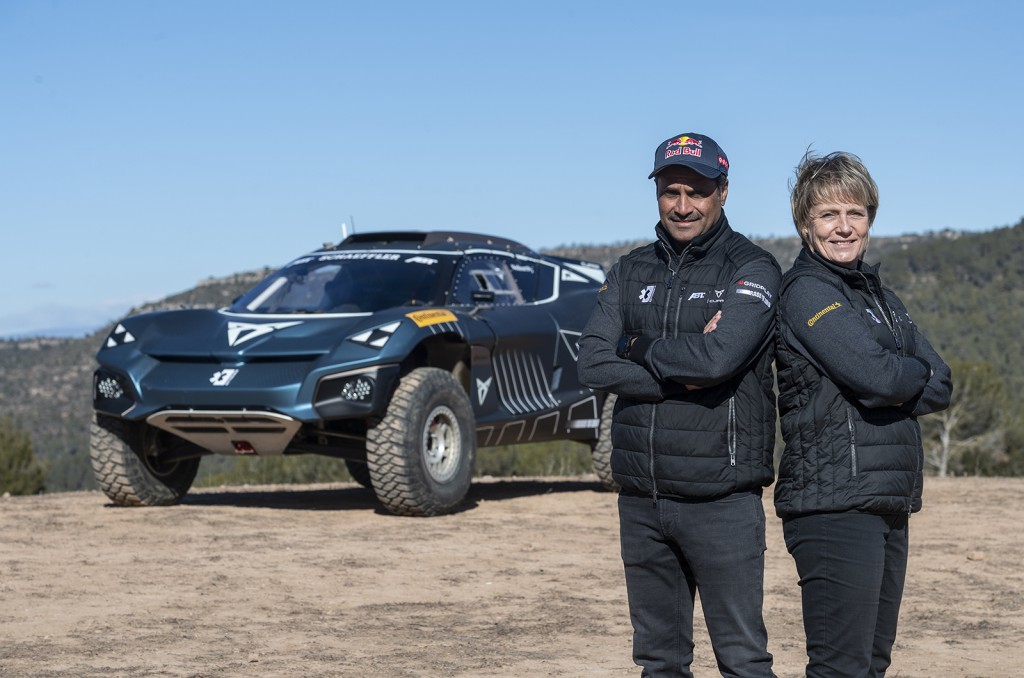 The idea is that, as with Formula E, manufacturers will eventually be able to develop their own powertrain elements.
Erm, where do you plug an EV in in the Saudi Arabian desert?
Given the challenges of building a high-speed charging network in much of the UK, you won't be surprised to learn there aren't many fast chargers in the places Extreme E races. Instead, the cars are powered by an electric battery, which draws power from an on-site 'green hydrogen' generator. Designed by British firm AFC Energy, it uses electricity generated by solar power and water to create hydrogen fuel, which then powers the generator.
What are the teams and drivers I need to know about?
One of the intriguing aspects of Extreme E last year was its diverse driver line-up, which featured competitors with experience from circuit racine, rallycross, rallying, desert raids and more. The unusual format meant a level playing field, although the drivers with off-road experience tended to do best.
As for 2022 picks, start with reigning champions Rosberg X Racing (RXR), which is run by former F1 champ Nico Rosberg. The team won three of the five finals last year, but has shuffled its driver line-up for 2022: it's retained world rallycross champ Johan Kristofferson, but Mikaela Åhlin-Kottulinsky has replaced Molly Taylor (pictured below, with Rosberg and Kristofferson) as its female driver.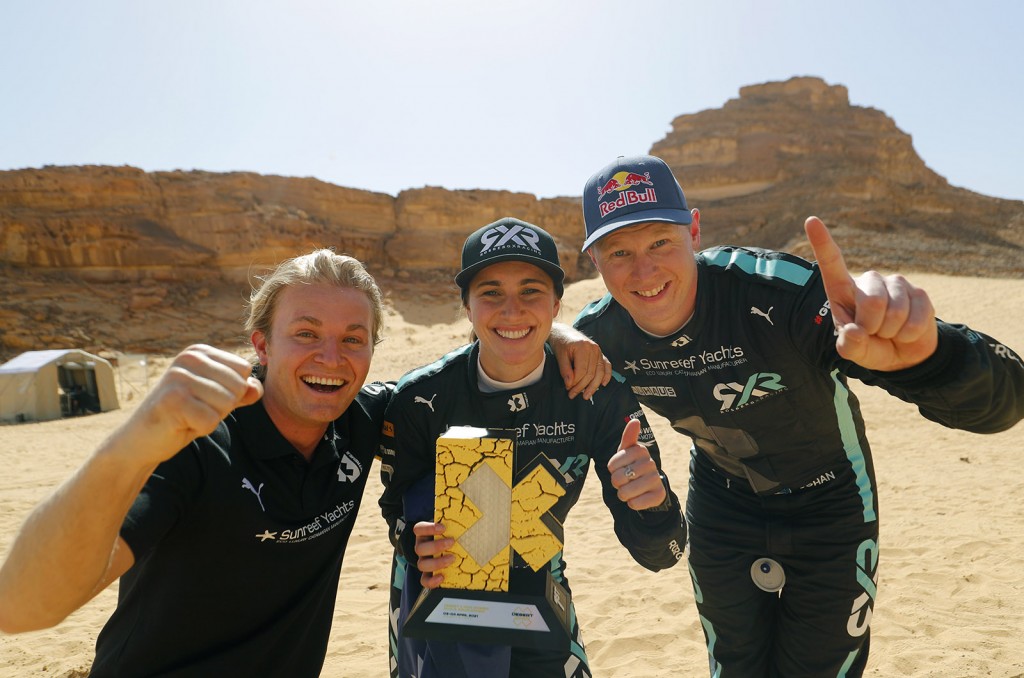 Australian rally driver Taylor will still be in action this weekend: she's landed a one-off drive (for now) with Jenson Button's JBXE squad – effectively swapping seats with Åhlin-Kottulinsky – alongside Kevin Hansen.
Lewis Hamilton's X44 squad – yes, Extreme E features three teams headed by F1 world champions – was the closest challenger to RXR last year, with drivers Sebastien Loeb and Cristina Gutiérrez showing great form in qualifying and the heats, but taking just a single final win. Loeb is a nine-time world rally champion and fresh off an unlikely Monte Carlo Rally victory, and is always a threat.
While the Abu Cupra squad showed form last year, the Barcelona manufacturer is upping its commitment for season two. As well as running its own Tavascan bodywork the squad has recruited Nasser Al-Attiyah to join Jutta Kleinschmidt. Both drivers have won the ultra-tough Dakar Rally, so know their way around a desert.
The most notable addition to the field this year is Formula 1 squad McLaren, which is branching out into electric off-road action. The squad might be new to the rough stuff, but in American rallycross, TV and stunt start Tanner Foust and New Zealand rally driver Emma Gilmour it has an experienced line-up.

How does the event format work?
There are two rounds of qualifying on Saturday, each featuring a pair of five-car races. Points are dished out for that, and the six cars with the most points progress to two three-car semi-finals on Sunday morning. The top two cars from each semi-final go through to the final.
The four slowest qualifiers and then take part in the Crazy Race (which isn't really that crazy), and the winner of that progresses to the final.
If you've been keeping score, you'll have worked out that leaves five cars to take part in the final. The winner of that gets the event trophy. Simple, right? 
Well, perhaps not. And be warned: Extreme E organisers aren't afraid to modify the format if conditions require it.
And where are the cars racing?
The season starts in Saudi Arabia this weekend, although the event has moved from Al-Ula – where dust was a major issue – to Neom. Never heard of it? Well, there's not much to see yet: it's the site of a planned futuristic mega-city that will apparently be powered by green energy and have high-speed mass transport and no cars. 
From there the series visits Sardinia, Italy (a late addition to last year's Covid-hit calendar), Chile and Uruguay, while the venue for one event has yet to be decided: it will either be Senegal or Scotland.
Wait, Senegal or Scotland? 
Yes. Quite the contrast, eh? Such is the uncertainty of planning a globe-trotting championship when there's still a pandemic rolling on.
What's the spectating like?
Non-existent. Because the events are in remote locations they're not open to spectators by design – that also helps to reduce the championship's carbon impact – so the best place to watch is on your television. It's on ITV this weekend, should you be wondering.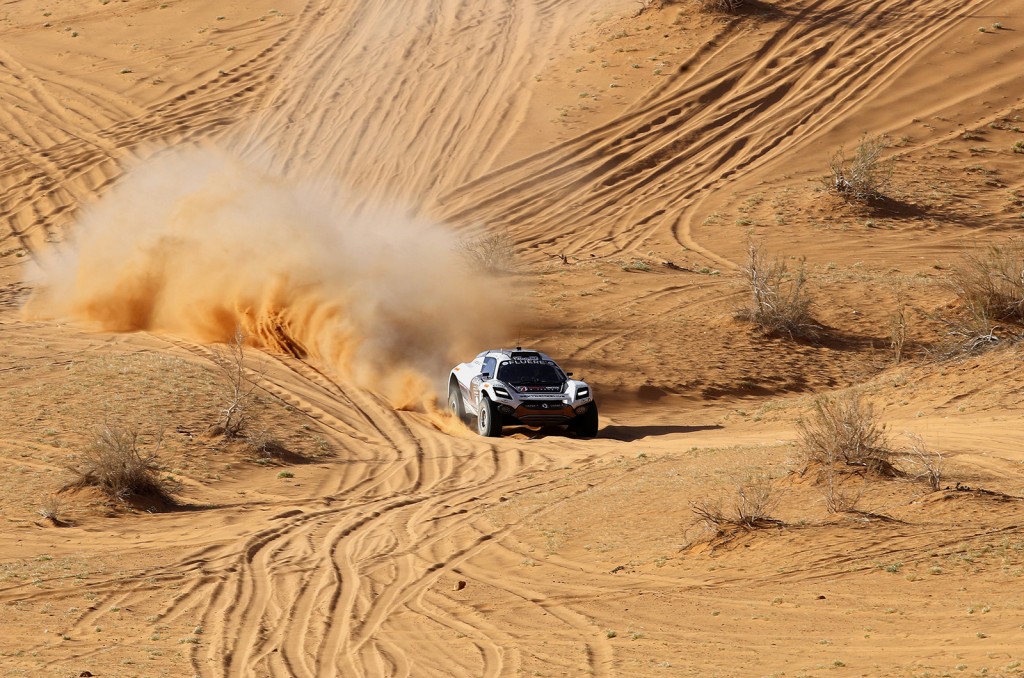 READ MORE
e-CARS
The ten best-selling electric cars in the UK
e-BIKES
Cairn Cycles E-Adventure 1.0 e-bike review
Ten e-bikes we're looking forward to in 2022
e-MOTORBIKES
Ten electric motorbikes to look forward to in 2022
Art, sustainability and choppers - the wonderful world of Stirling Eco
e-SCOOTERS
Hypercar firm Bugatti's first electric vehicle is an 18mph e-scooter
Ride-hailing firm Bolt set for UK expansion after big investment
e-WORLD
Veolia to open first UK plant for recycling EV batteries
The new Bobcat T7X is a truly groundbreaking electric digger