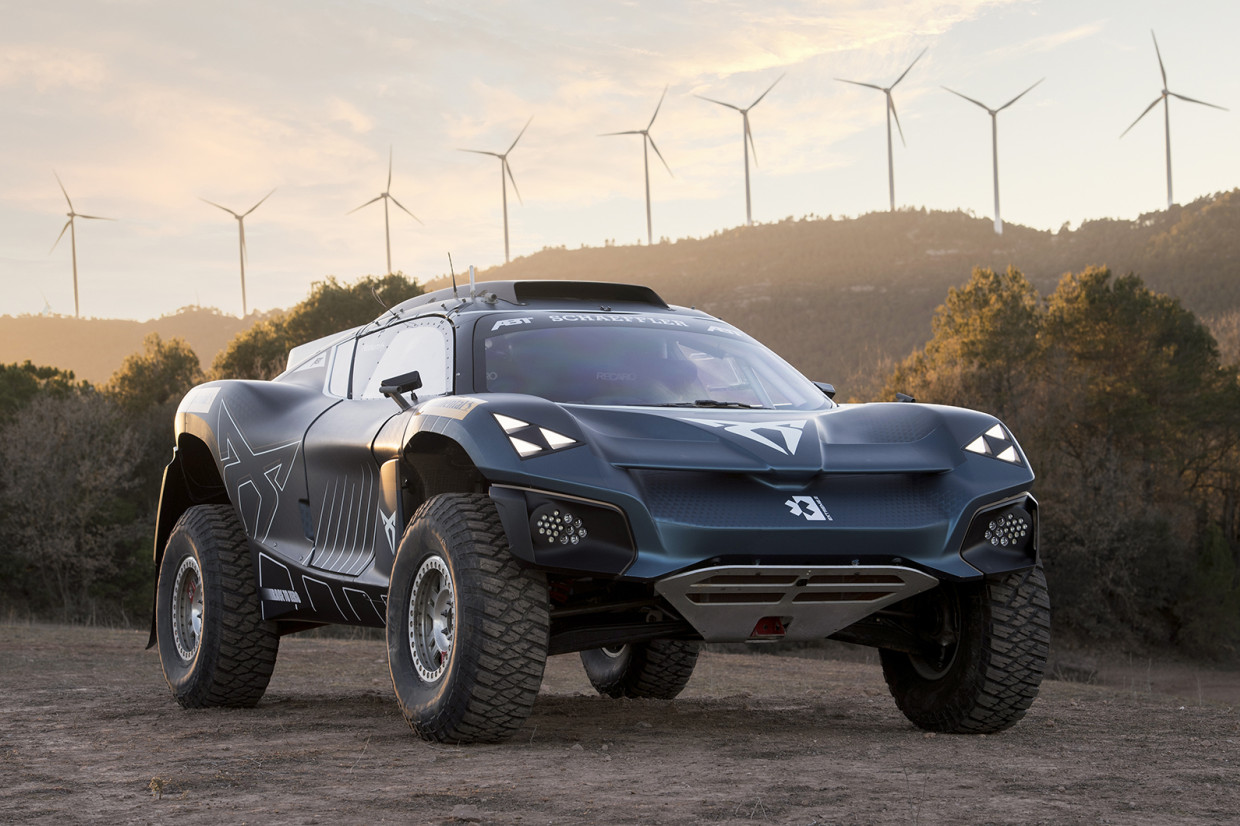 Cupra, Seat's sporty sister brand, will return to the Extreme E electric off-road championship this season with a new-look Tavascan XE buggy and a pair of Dakar Rally winners.
Extreme E launched last season and features teams of males and female drivers competing head-to-head on long, off-road courses in various locations around the world that have been impacted by climate change. Events feature a series of elimination heat races and finals and each team must field a male and female driver, and have to switch drivers each race.
Volkswagen Group brand Cupra was the first manufacturer to sign up for Extreme E, and the Abt Cupra team will return this year with a revamped line-up. While all teams are required to use a spec racer, the Spark Odyssey 21, teams are allowed to fit their own bodywork to link them more closely to road cars.
Each Spark buggy features a 400kw motor powered by a 54kWh battery. The machines weight 1650kg, and can accelerate from 0-62mph in around four seconds.
Cupra has radically redesigned its entry for this year, with the machine now branded the Cupra Tavascan XE. The bodywork hints at the styling of the future production version of the Tavascan SUV, which is set to follow the existing Cupra Born as the firm's second dedicated electric vehicle.
As well as the new-look machine, Cupra will have a new-look driver line-up, with Nasser Al-Attiyah joining the returning Jutta Kleinschmidt.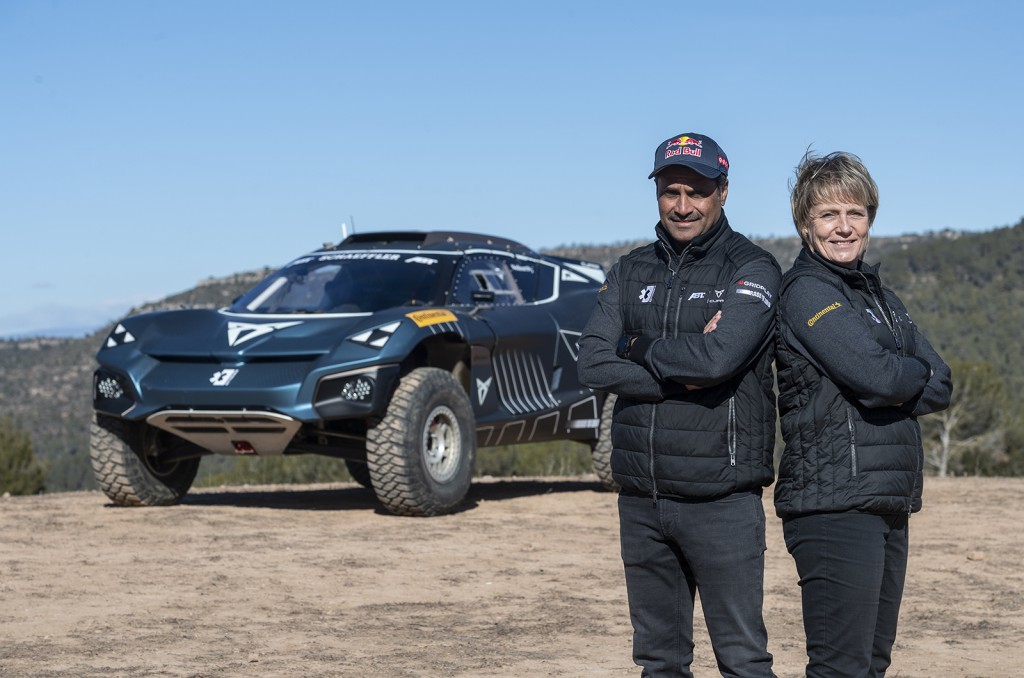 Saudi Arabian Al-Attiyah is a four-time winner of the Dakar enduro, claiming victory in the 2022 event last month in a works Toyota Hilux. While a series newcomer he has plenty of off-road experience: he is a five-time FIA Cross Country World Champion, the 2005 Production Car World Rally champion and a 16-time Middle East Rally Championship title-winner. That isn't his only sporting success, either: he won a Bronze medal in the men's skeet shooting in the 2012 London Olympics.
Kleinschmidt is the only woman to have won the car division of the Dakar, taking glory in 2001 in a Mitsubishi Pajero. She began last season as as Extreme E's reserve female driver, but replaced the unwell Claudia Hurtgen at Abu Cupra in the second round. She then kept the seat for the rest of the year. 
The Extreme E season begins with an event in Neom, in Al-Attiyah's home country, on 19/20 February.
READ MORE
e-CARS
The ten best-selling electric cars in the UK
e-BIKES
Cairn Cycles E-Adventure 1.0 e-bike review
Ten e-bikes we're looking forward to in 2022
e-MOTORBIKES
Ten electric motorbikes to look forward to in 2022
Art, sustainability and choppers - the wonderful world of Stirling Eco
e-SCOOTERS
Hypercar firm Bugatti's first electric vehicle is an 18mph e-scooter
Ride-hailing firm Bolt set for UK expansion after big investment
e-WORLD
Veolia to open first UK plant for recycling EV batteries
The new Bobcat T7X is a truly groundbreaking electric digger