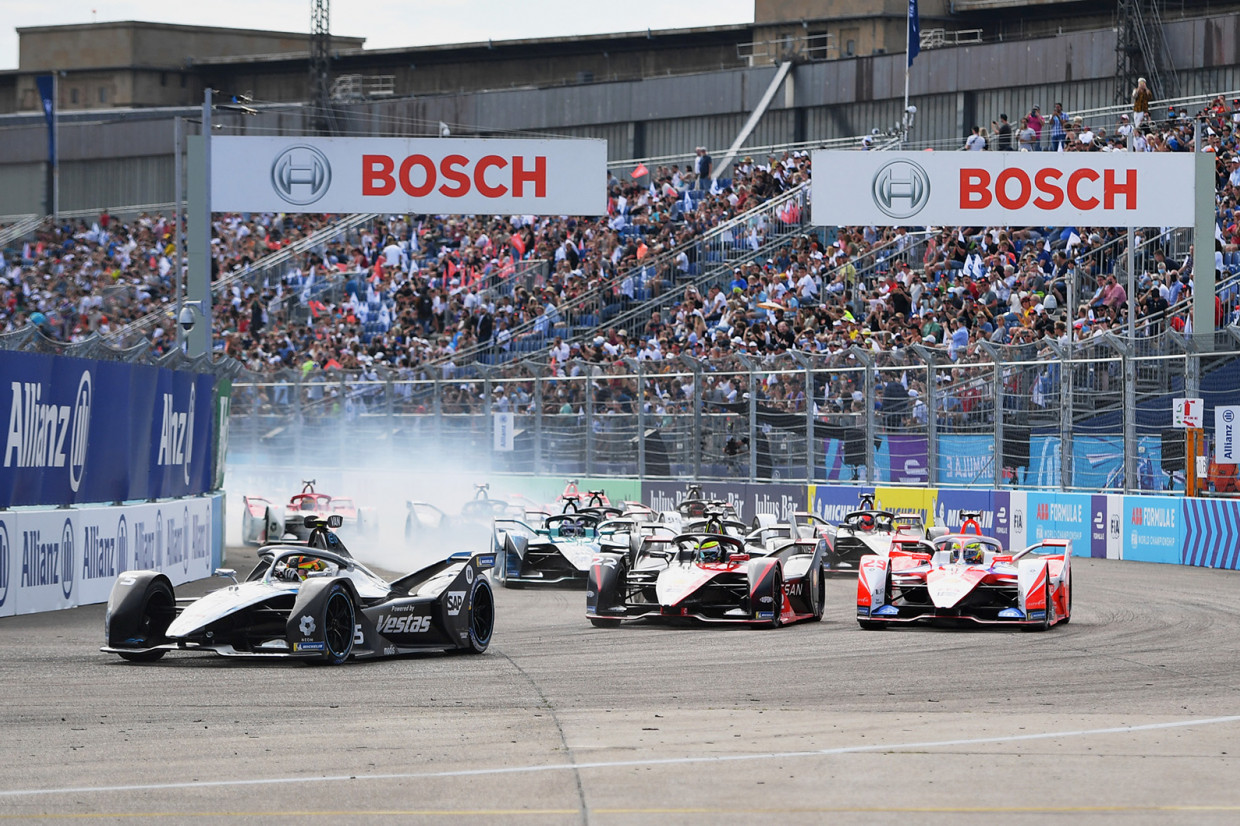 When Formula E began back in September 2014, there were cynics who doubted a championship for electric single-seaters would last eight races. Eight years later, the series is now a firmly established part of the racing landscape, home to some of the world's biggest manufacturers and carrying official World Championship status.
The 2021-2022 ABB FIA Formula E World Championship begins with a double-header in Riyadh, Saudi Arabia, with races this evening (Friday) and tomorrow. This season will feature a record 16 races in 12 cities, including a return to London's ExCel exhibition centre.
With the margins between top teams minimal and a frenetic, close-quarters street circuit racing, Formula E is always unpredictable. This season has even more intrigue: it's the final season of the current 'Gen2' car, and there's an ongoing shuffle of manufacturers on the grid.
Here's our quick guide about what to watch for in Formula E this season.
Formula E: a quick reminder of the basics
Formula E is an electric single-seater racing championship. Predictably, that means many will describe it as 'an electric version of Formula 1'. But in reality the two are very different.
All the cars on the Formula E grid have to use the same chassis: the Spark Gen2, so named because it's the second-generation car the championship has featured. All the cars feature a spec 54kWh battery, and power is capped at 250kW.
But while the cars all use the same basic chassis, they're certainly not identical. To focus resources on technology that will be relevant to electric road cars, there are strict controls on chassis and aerodynamics, but considerable freedom in terms of the electric motor and powertrain.
With the total power output capped, the focus of development is on efficiency. The races last 45 minutes plus one lap, so the aim is to develop a powertrain that offers consistent power throughout that distance.
Taking advantage of having quiet, emission-free race cars, Formula E events are all held on street circuits in major cities. That helps take the racing to the fans, but with passing difficult on bumpy, tight temporary circuits, Formula E has developed a reputation for incident-filled, crash-packed racing.
That's right: come for the electric cars and innovative technology, stay for the likelihood of mayhem.
Who's the champ?
That would be Mercedes-EQ racer Nyck de Vries, who in his second season in the championship scored two early wins and survived a scare in the final round. He was part of a pretty good season for Dutch drivers, given his countryman Max Verstappen won the Formula 1 World Championship title…
De Vries is back to defend his crown this year, but that will be a challenge: only one driver has ever secured back-to-back championships. That was Frenchman Jean-Eric Vergne, who won the 2017-18 and 2018-19 titles.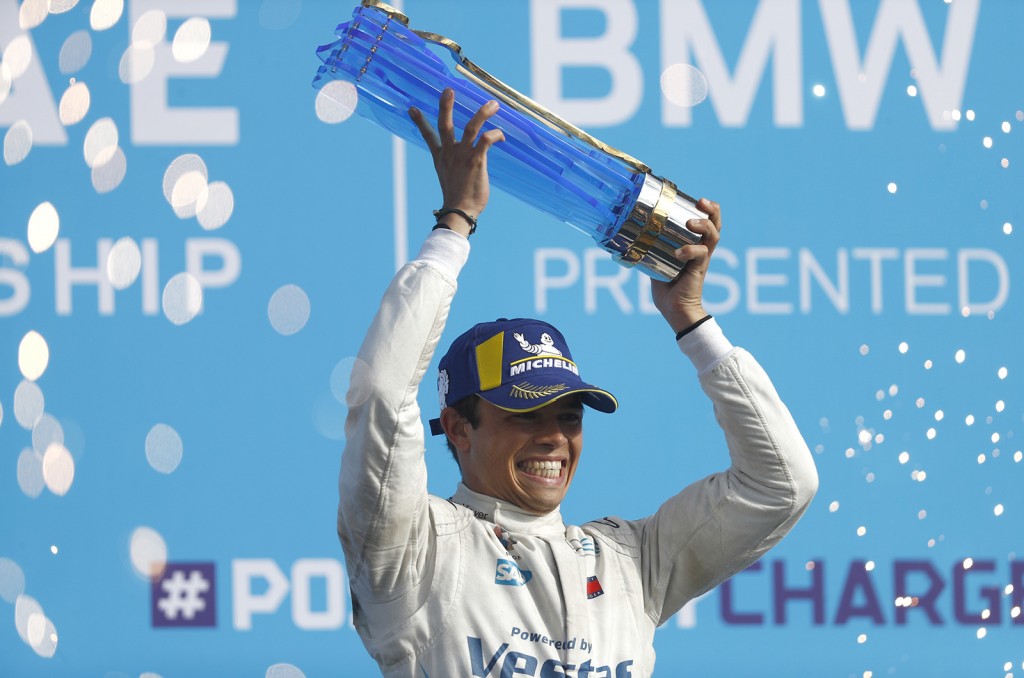 It will help that de Vries remains at Mercedes-EQ, which in its second season in Formula E had arguably the best powertrain on the grid. The team has stability in its driver line-up too, with former McLaren F1 racer Stoffel Vandoorne also returning. The Belgian was only ninth in last year's championship, but certainly had the raw pace to match de Vries.
Something else that will give de Vries and Vandoorne extra motivation: Mercedes has already announced it will quit Formula E at the end of this season, so the two will want to make the most of one of the best seats on the grid.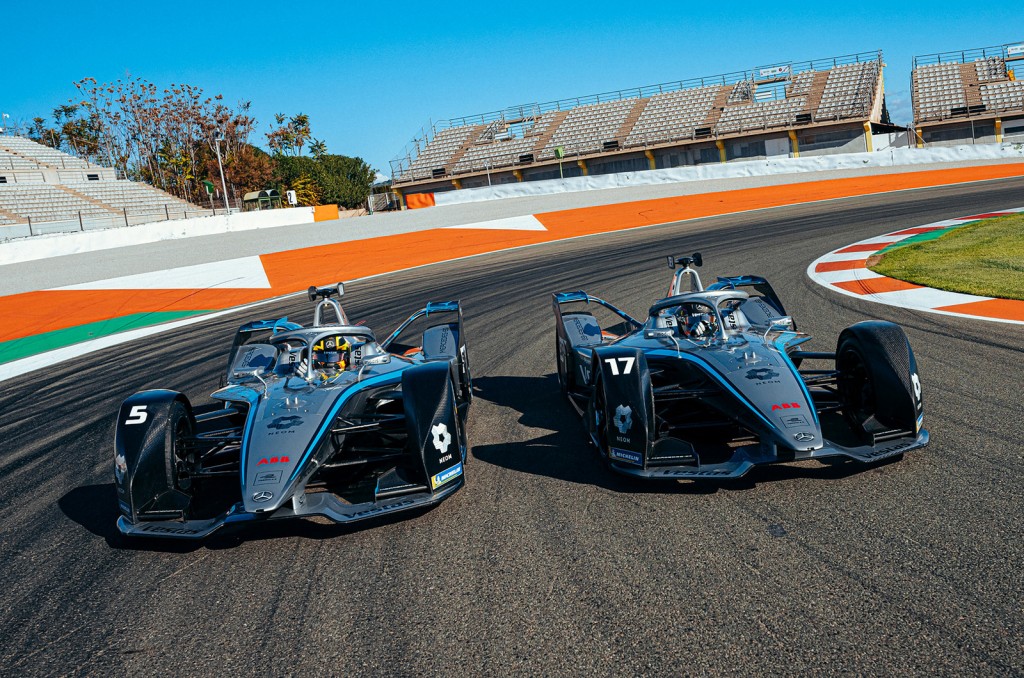 Mercedes is on the way out? Any other big team changes?
Audi quit the championship at the end of last season, preferring to focus its motorsport efforts on a hydrogen-powered Dakar Rally machine and an impending return to the Le Mans 24 Hours. 
However, an Audi powertrain will still be on the grid, with Envision Racing retaining its deal to use customer units.
BMW also withdrew as a manufacturer at the end of last year, although you won't notice that so much because it's still supplying powertrains to the Andretti Autosport team for this season.
Now rebranded Avalanche Andretti, that squad has an intriguing line-up of Brit Jake Dennis – who came close to winning the title in his debut season last year – and American IndyCar convert Oliver Askew.
And to complete talk of the German Big Three, Porsche will return for a third season with Andre Lotterer and Pascal Wehrlein driving. Amazingly given its motorsport pedigree, Porsche has yet to win a race. There will be determination for that to change.
Porsche Taycan is new Formula E safety car
What about the other teams?
Even with Mercedes, BMW and Audi variously going, going and gone, plenty of manufacturers remain. French firm DS Automobiles has won two manufacturers' titles, and has committed to the championship long-term. It also retains its driver line-up of Jean-Eric Vergne and Antonio Felix da Costa. Both drivers have won titles, and are determined, hard-nosed racers (even when racing each other).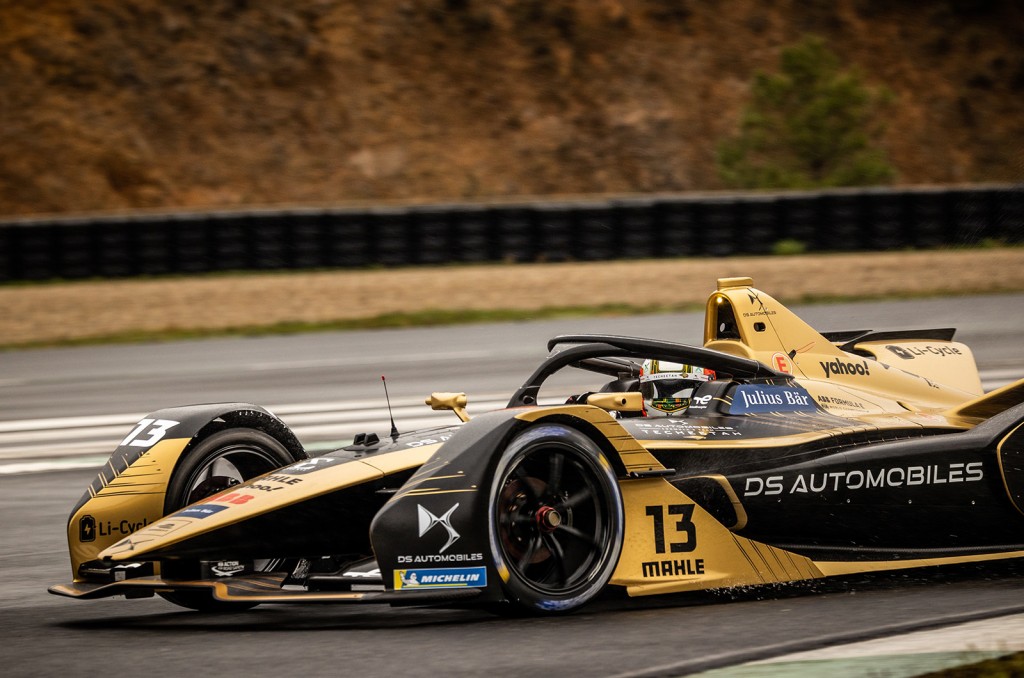 Jaguar Racing is also back after the British squad's strongest season to date. Both Mitch Evans and Sam Bird won races, and Evans was in the mix for the title until the final round.
The Nissan e.Dams team also returns and is aiming to bounce back after an unusually tough season. Venturi Racing is also worth watching, after a strong showing last year with its customer Mercedes powertrains.
Meanwhile, British fans don't just have Jaguar Racing to cheer on: two other teams have all-British driver line-ups. Mahindra will field Alex Sims and former Andretti BMW racer Oliver Rowland, while Chinese squad Nio 333 has Oliver Turvey and newcomer Dan Ticktum driving.
The most intriguing new driver to watch is Alfa Romeo F1 team outcast Antonio Giovanizzi, who will switch to Formula E with Dragon-Penske. The Italian has struggled in testing so far, though.
Didn't I read something about Maserati?
Yes, you did: Maserati (which is a sister brand of DS in the Stellantis group) has committed to entering Formula E - but not until next season. That will coincide with Formula E's new Gen3 car, which will feature greatly upgraded powertrains with twin motors that can produce 350kW in qualifying and 300kW in the race.
With the Formula E rules cycle, manufacturers have to commit until the end of 2026: so far, Jaguar, DS, Maserati and Nissan have all done so.
Back to this year: any big rule changes?
The big change this year is in qualifying. After the previous confusing system featuring multiple groups provoked complaints, series bosses have introduced a new qualifying format, which they've described as 'Champions League-style'. 
What that means is the drivers are split into two groups, based on championship positions, with each group getting 10 minutes to set a lap. The fastest four drivers from each session head into a knockout format, with the drivers facing off in pairs over single-lap qualifying duels. The winner of the final duel claims pole. Got that? Good.
What does the calendar look like?
There are three new events on this year's calendar, with races in Seoul, South Korea, Vancouver in Canada and Jakarta in Indonesia. The double-header event in Seoul on 13/14 August will be the season finale.
The calendar also features the return of popular events in Monaco, Rome, Berlin and New York. The London ePrix double-header, held on a novel indoor/outdoor circuit, will take place on 30/31 July.
Where can I watch?
Channel 4 has snapped up the UK rights for Formula E this year. Every race will be shown on Channel 4, All4 or Channel 4's YouTube channel - you'll need to go to the latter to see this evening's race at 1630hrs, although Saturday's event is on Channel 4.
READ MORE
e-CARS
The ten best-selling electric cars in the UK
e-BIKES
Cairn Cycles E-Adventure 1.0 e-bike review
Ten e-bikes we're looking forward to in 2022
e-MOTORBIKES
Ten electric motorbikes to look forward to in 2022
Art, sustainability and choppers - the wonderful world of Stirling Eco
e-SCOOTERS
Hypercar firm Bugatti's first electric vehicle is an 18mph e-scooter
Ride-hailing firm Bolt set for UK expansion after big investment
e-WORLD
Veolia to open first UK plant for recycling EV batteries
The new Bobcat T7X is a truly groundbreaking electric digger