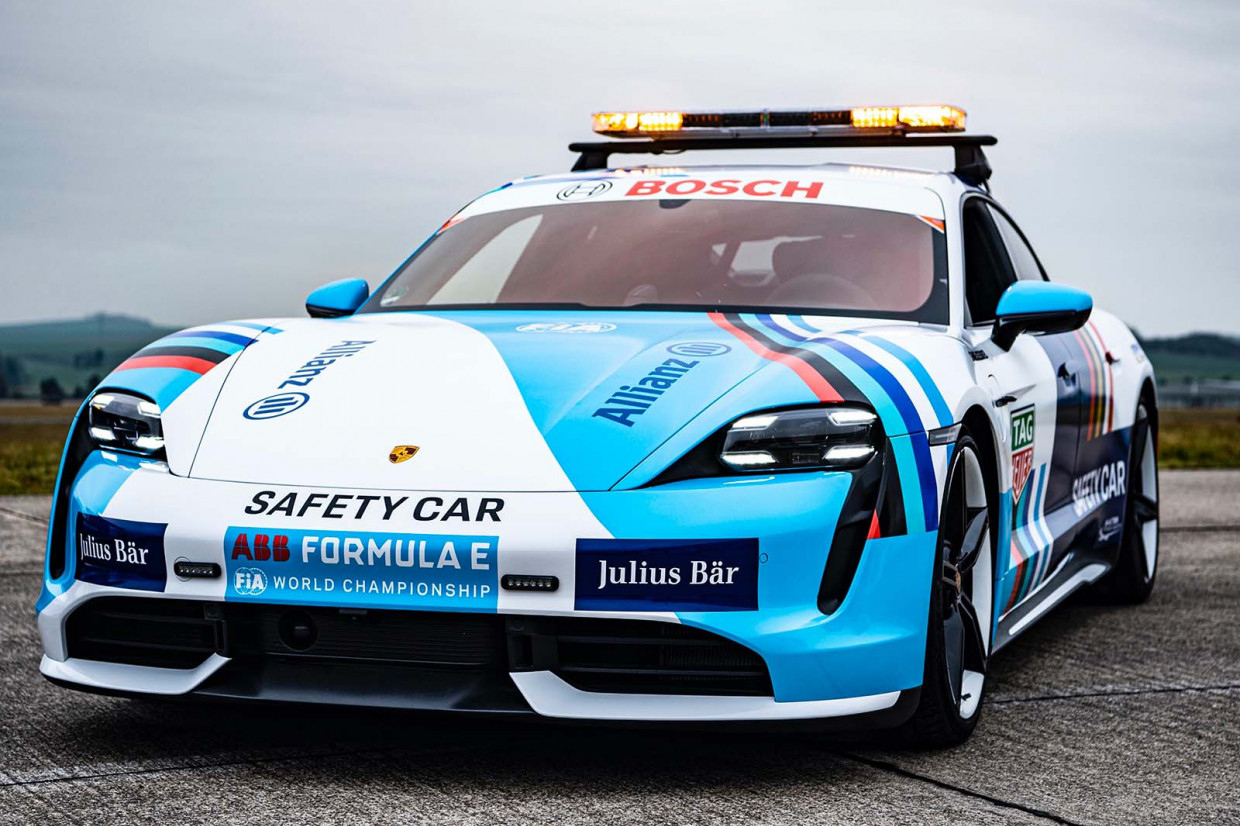 The all-electric Formula E World Championship will feature a new safety car for this season: the Porsche Taycan Turbo S.
 
The German brand has specially converted its electric sports car, fitting it with a roll cage, racing seats, and six-point harnesses to make it suitable for use as a safety car.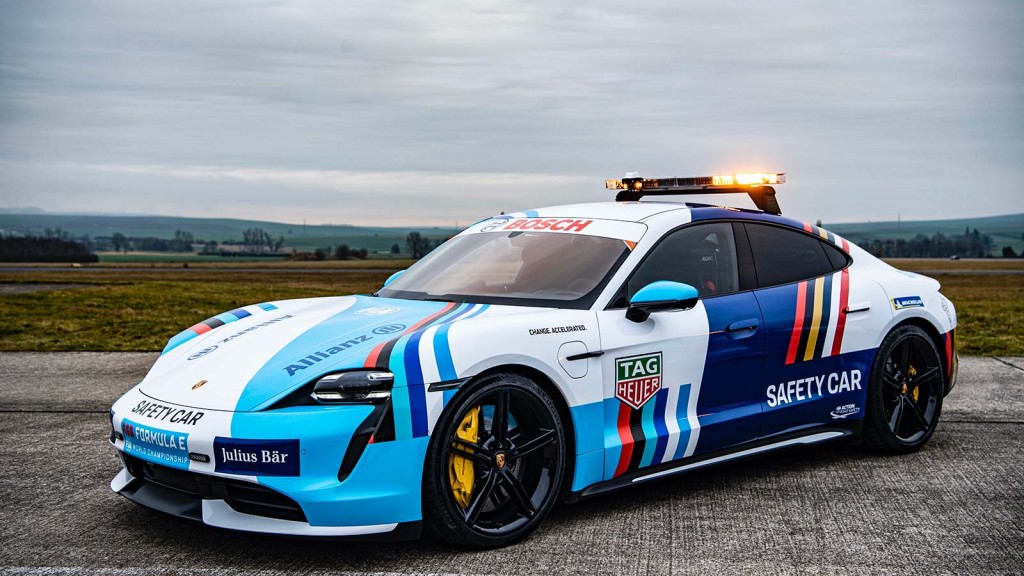 Flashing lights have also been integrated into the bumper and a lightbar fitted to the roof. Other safety features include a fire extinguisher, Marelli Logger system and a high-tech communication system.
The range-topping Taycan Turbo S is the performance model of the luxury saloon and has 751bhp, resulting in a 0-60mph time of 2.8 seconds.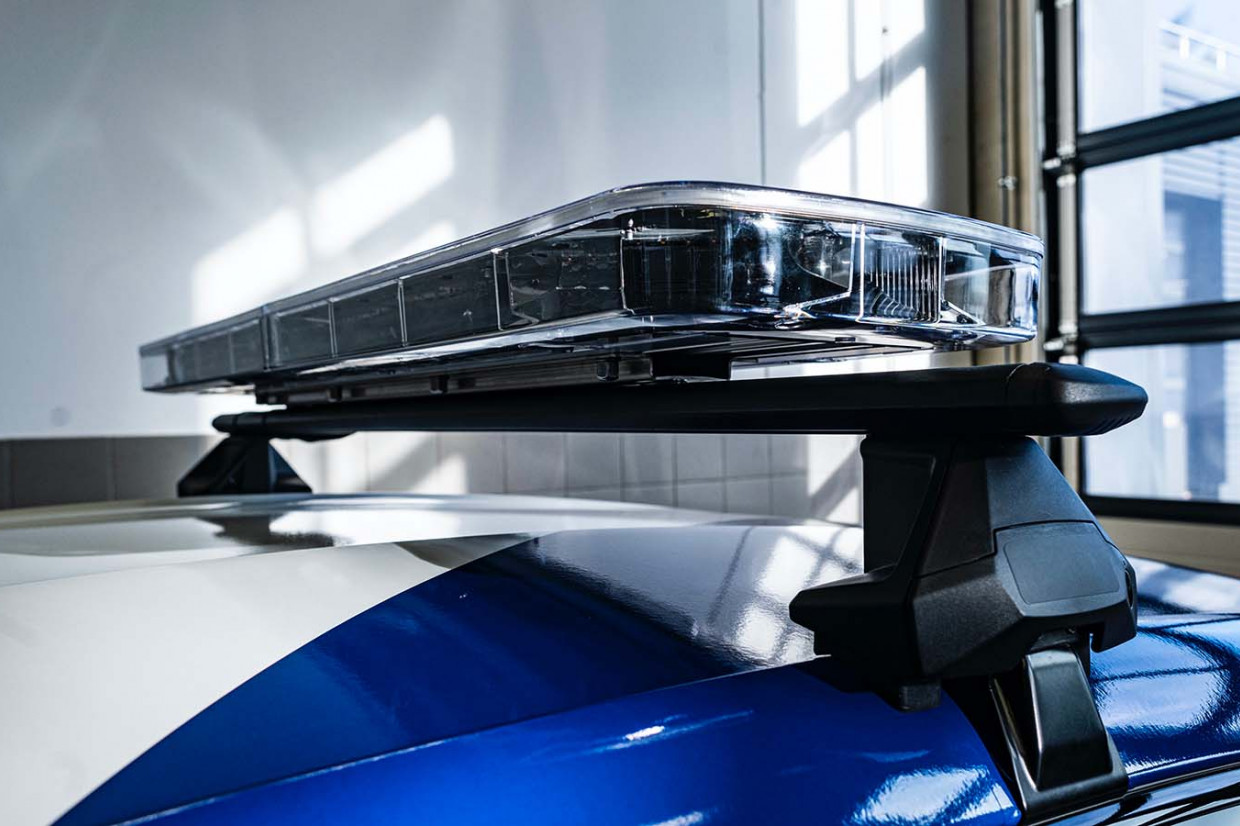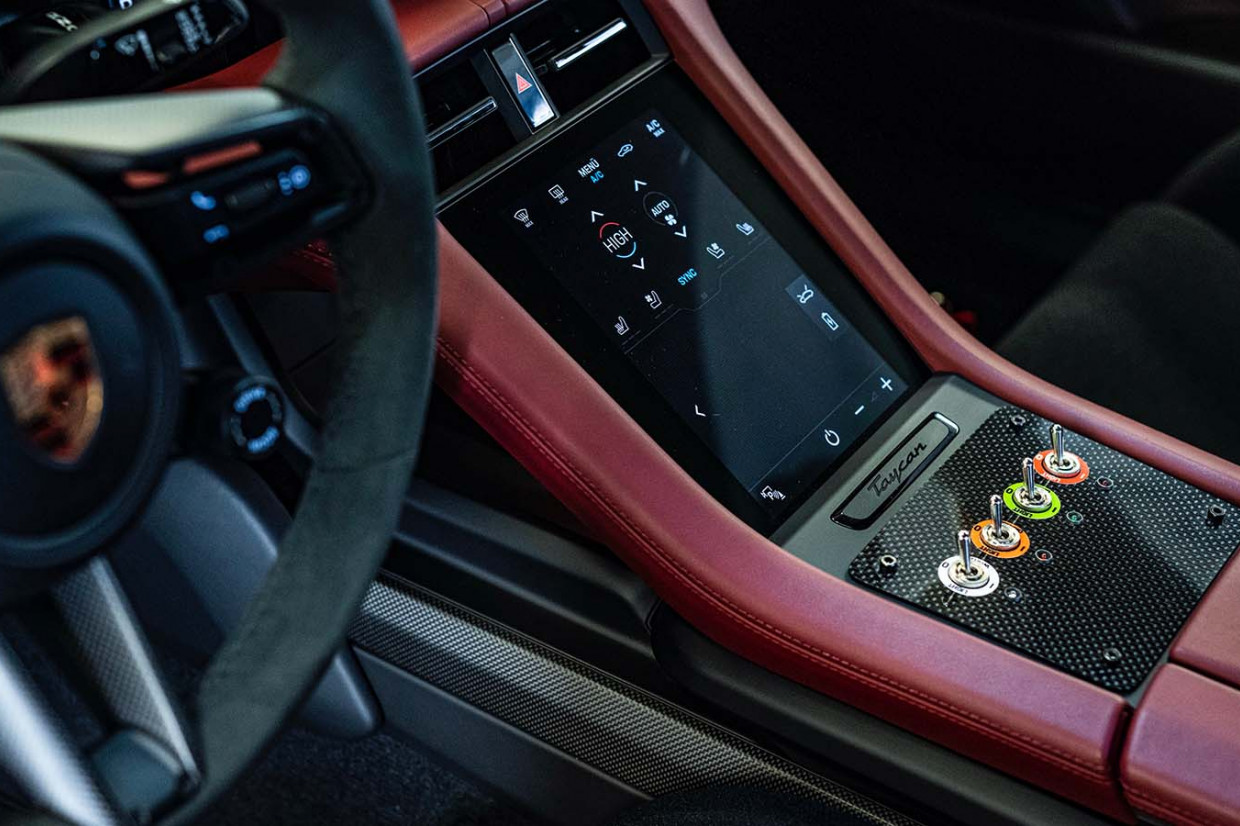 Porsche has given the new safety car a special livery to represent the colours of all 11 teams competing in the championship, as well as the colours of the FIA and Formula E. 
"With the Taycan Turbo S as the official safety car, we're making an important contribution to track safety and also underlining the importance of Formula E for Porsche Motorsport," said Thomas Laudenbach, vice president of Porsche Motorsport. 
Portuguese racing driver Bruno Corrria will continue in his role as safety car driver. 
BMW previously provided safety cars for Formula E, alternating between a one-off i8 Roadster and the Mini Electric Pacesetter.
The 2022 Formula E season will begin in Saudi Arabia on 28 January.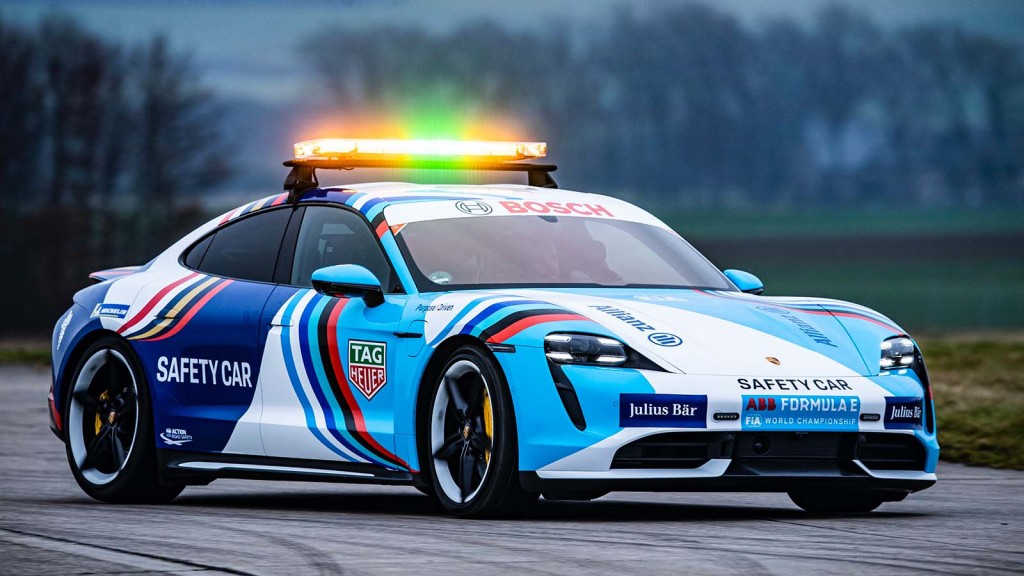 READ MORE
e-CARS
The ten best-selling electric cars in the UK
e-BIKES
Cairn Cycles E-Adventure 1.0 e-bike review
Ten e-bikes we're looking forward to in 2022
e-MOTORBIKES
Ten electric motorbikes to look forward to in 2022
Art, sustainability and choppers - the wonderful world of Stirling Eco
e-SCOOTERS
Hypercar firm Bugatti's first electric vehicle is an 18mph e-scooter
Ride-hailing firm Bolt set for UK expansion after big investment
e-WORLD
Veolia to open first UK plant for recycling EV batteries
The new Bobcat T7X is a truly groundbreaking electric digger