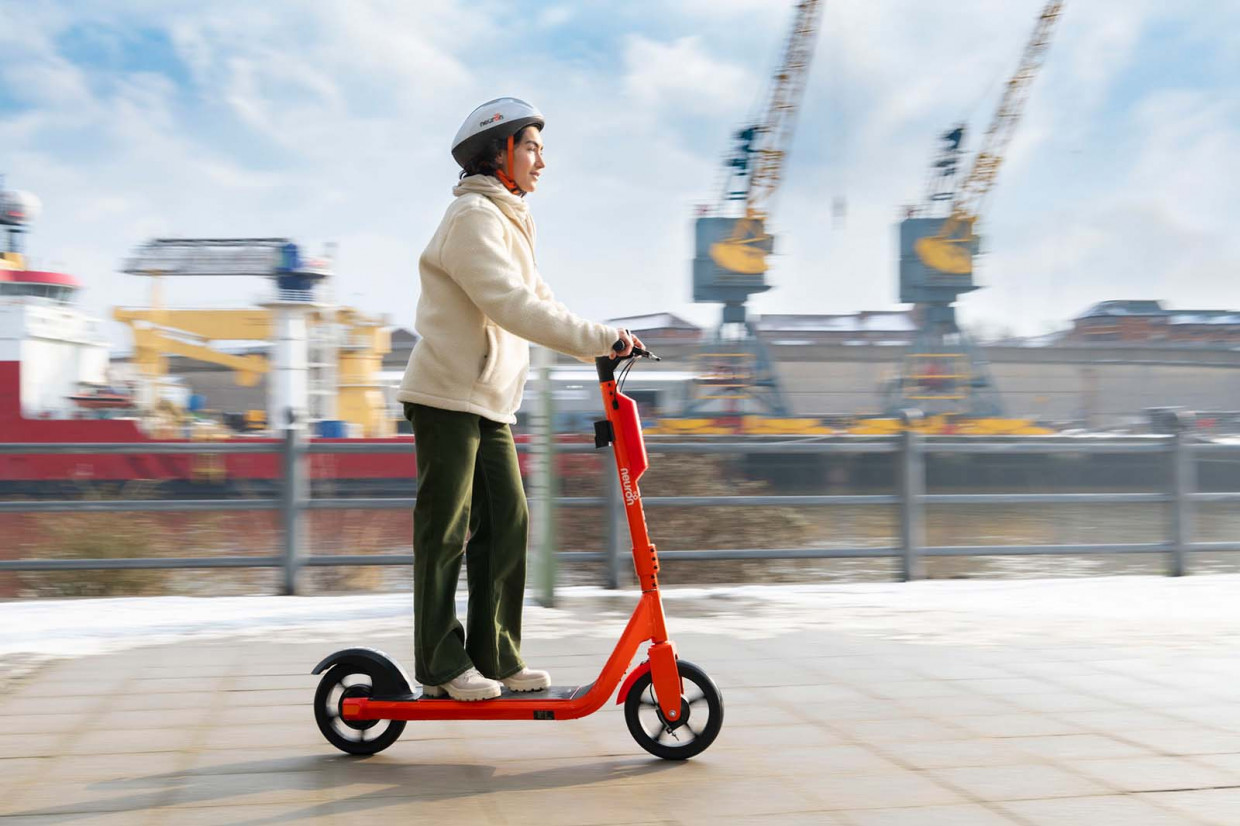 Neuron Mobility has reached a milestone after its fleet of e-scooters racked up one million miles travelled in the UK through schemes in Newcastle, Slough and Sunderland. 
The Singapore-based firm recently confirmed that the e-scooter hire in all three areas would be extended until at least the end of 2022. 
Neuron has revealed a breakdown of date about the million miles of e-scooter use, claiming that 35% of trips taken have directly replaced a car journey, which Neuron claims to have saved 85 tonnes of CO2. 
Neuron's data went even further, suggesting that 55% of riders made a purchase in a local business as part of their journey, with the rental firm adding that its e-scooters were having a positive impact on local economies. 
The Neuron N3 e-scooter offers a number of safety based features including a world first, app-controlled locked helmet attached to the e-scooter, 999 emergency button which can tell if a rider has fallen, and a helmet selfie reward incentive which credits riders who share an image of themselves wearing the helmet. 
Neuron also said that 30% of its e-scooter riders are women, compared to a claimed industry average of around 20%. The firm added that female riders liked the Neuron N3 e-scooter's wide footboard allowing for greater stability and the 'Follow my Ride' feature which allows friends to track a users' journey. 
"We have learned a great deal during our first year operating in the UK," said George Symes, UK regional manager at Neuron Mobility. 
"We have been really encouraged with the level of uptake and support for our e-scooters from the community."
READ MORE
e-CARS
The 10 electric cars with the longest range
e-BIKES
Desiknio Pinion C1.9 Classic e-bike review
Ride for a worthy cause: Big Issue eBikes launches in Bristol
e-MOTORBIKES
Triumph reveals first electric TE-1 motorbike
BMW CE 04 electric scooter review
e-SCOOTERS
Superpedestrian Link e-scooter: first ride
The new battery tech designed to make e-scooters more sustainable
e-WORLD
New Candela C-8 electric hydrofoil has first 'flight'
Awake Ravik S 22 aims to take electric surfboards to the extreme