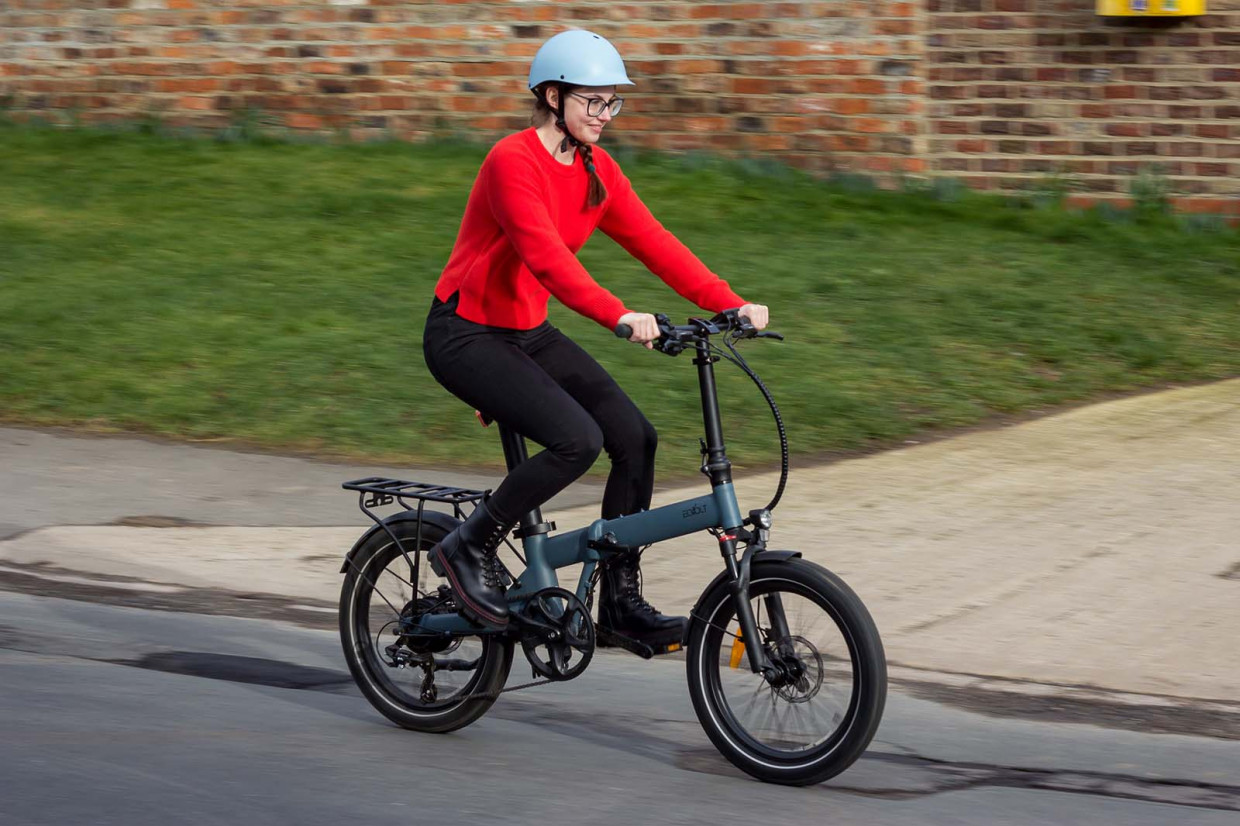 Move Electric rating: three stars out of five
What does it cost? 
£2099
What is it?
The Eovolt Afternoon sits in the middle of their 2022 three bike range in wheel size and price. This folding e-bike comes with 20" wheels rather than the more commonly used 16", making it slightly less compact when folded. But, these larger wheels have a positive impact on ride quality. 
Eovolt is a French electric bicycle manufacturer based out of Lyon. From these headquarters, they build the bikes on their own production lines. The HQ also houses its research and development departments. This is a recent move done so that the brand can manage its quality control in-house.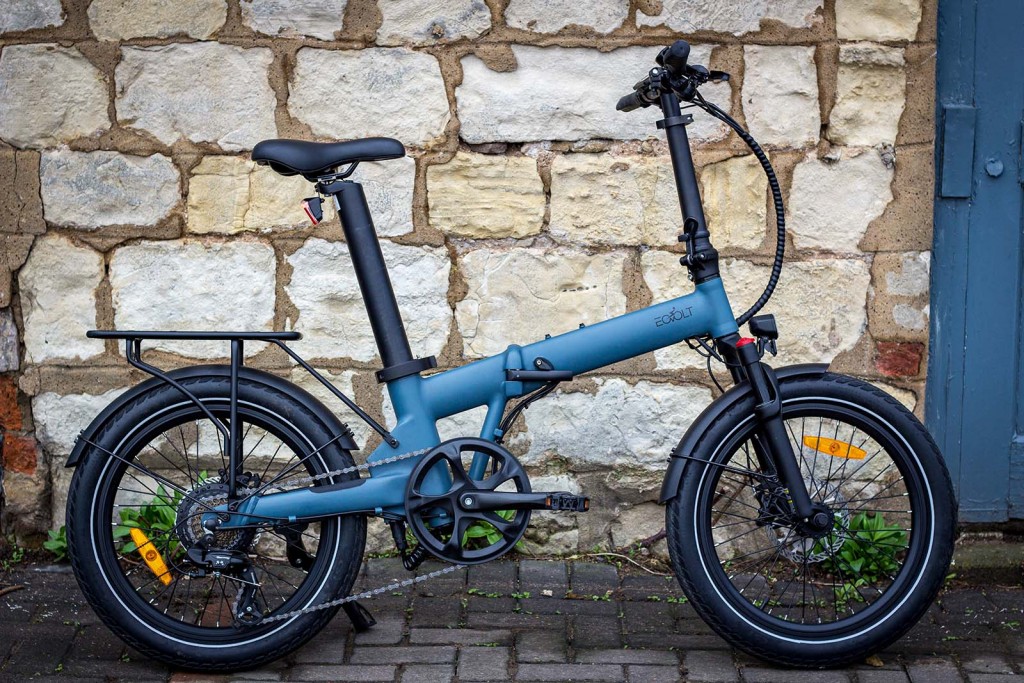 What is it like?  
The Eovolt Afternoon is not just for commuters but leisure riders as well. It's ideal for putting in a spacious car or van boot and taking on your holidays for rides that little bit longer than you would care to do on a 16" wheel bike. It is quite beefy for a folding e-bike at 19kg and you certainly feel it trying to carry it upstairs or putting it into your car. 
Unless you are quite physically strong, I wouldn't recommend taking it on the tube or a bus unless you can leave it folded on the floor. That's not to say it doesn't have a place as a commuter bike – quite the contrary. With the included rear rack and capable battery range, it would make a decent runaround in urban environments – it just shouldn't be pigeonholed into the 'last mile' category. The Afternoon is more capable than that and can tackle towpaths and dry bridleways (if there is such a thing) as well as the hustle and bustle of cities.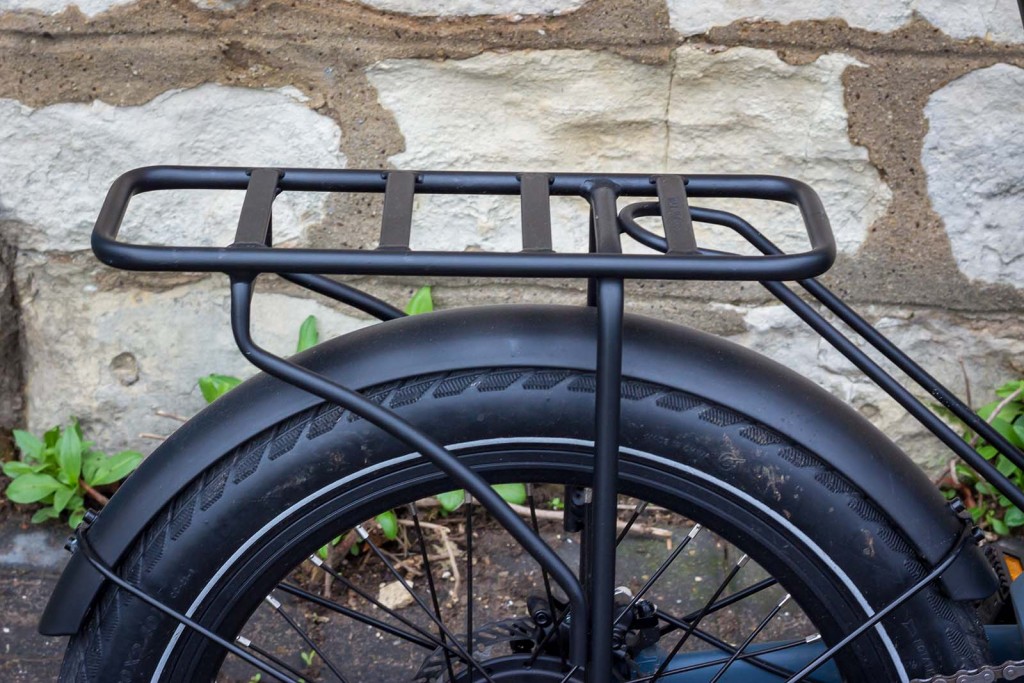 I found the ride quality quite good. It is stable yet agile and can handle bumps and potholes well. This is largely down to the size of the wheels and tyres, but also the front suspension forks. There isn't much detail on these but they do come with a lockout so you can adjust this as you ride on different terrain. 
The motor is a rear-hub 250W 'Premium Motor' that provides up to 40Nm of torque. I found it to be a little sluggish and it took a few pedal strokes to get the full force of it. A boost button or equivalent would make setting off from junctions or up hills a lot easier.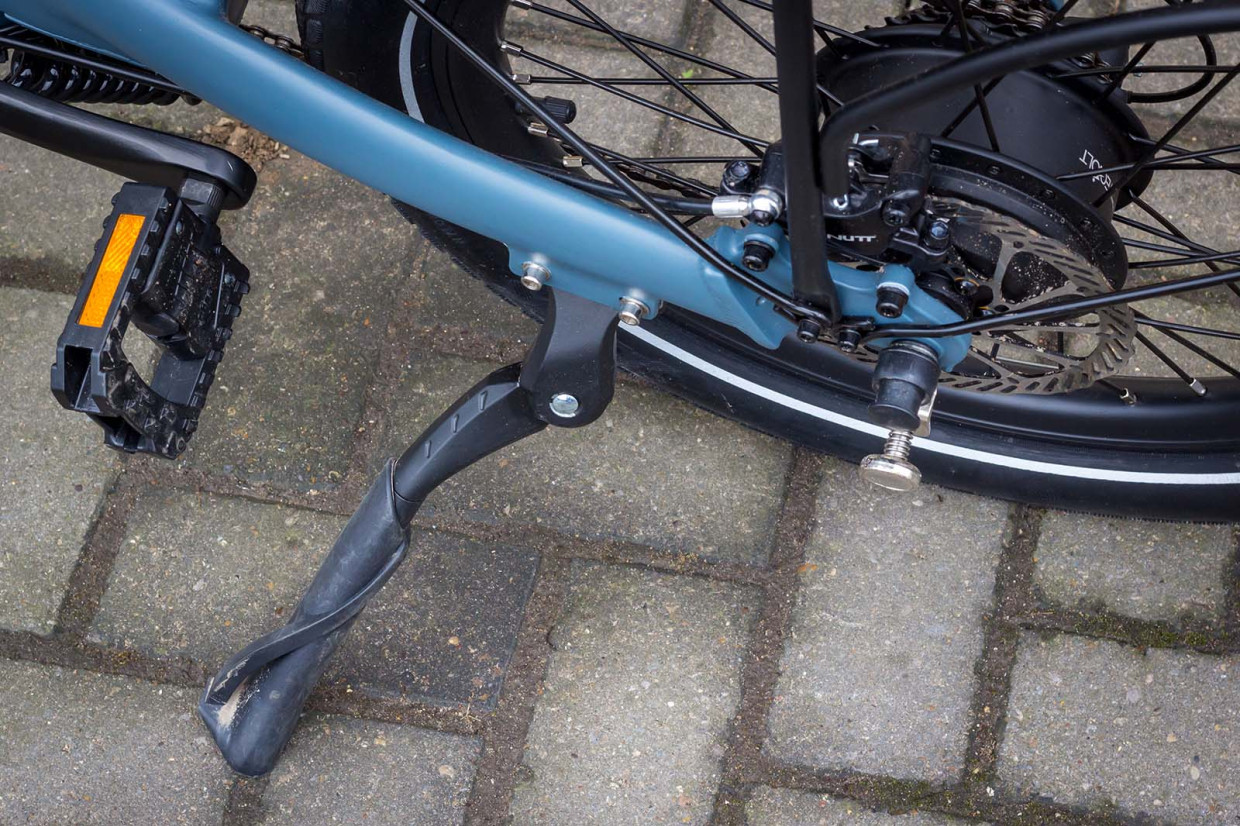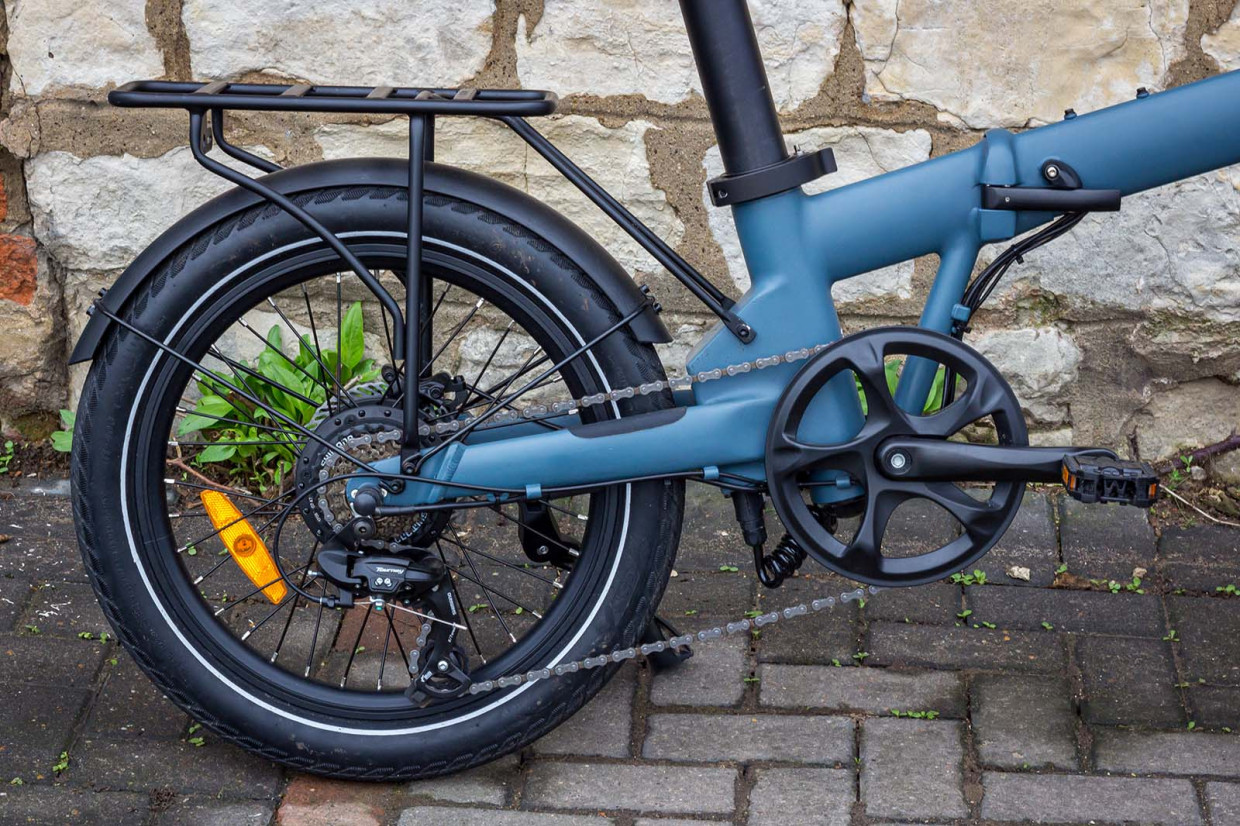 The Afternoon comes with five levels of assist, up to the maximum limit of 15.5mph. Levels one to three did feel quite different to each other but I found that three to five appeared quite similar, only noticing a drastic difference in a headwind or climbing a hill. This is by no means a bad thing, as it means you can ride in level three more often and conserve the battery. 
The Afternoon comes with a Samsung 36V 504Wh battery hidden in the seatpost, and in terms of range, Eovolt suggest between 70-100km. I'd say this is reasonably accurate, particularly on a lower level of assistance and on flatter terrain. I managed over 10 miles on level five in extremely windy conditions before it even dipped below the full battery bar.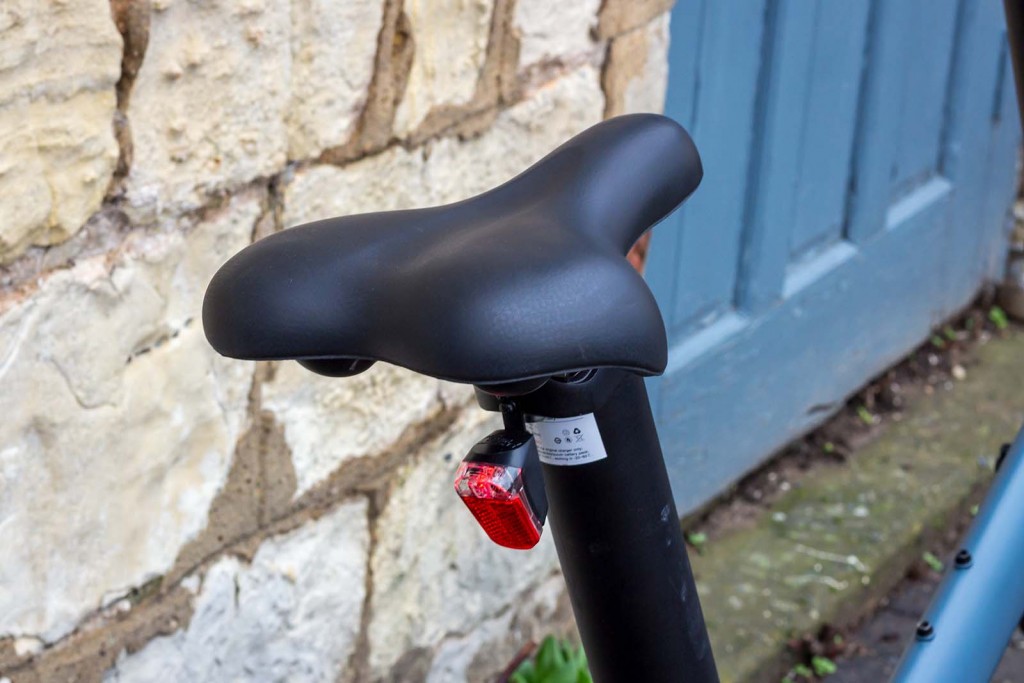 The assist levels are controlled through a display on the handlebars, and it's pretty self-explanatory. You can also control the front light from here, the rear light is not connected, instead, it needs to be manually turned on and off. This is fine, but it's something else to remember to turn off when you leave the bike for a period of time, which, if you're like me, is something I will forget until a few hours later and I suddenly remember.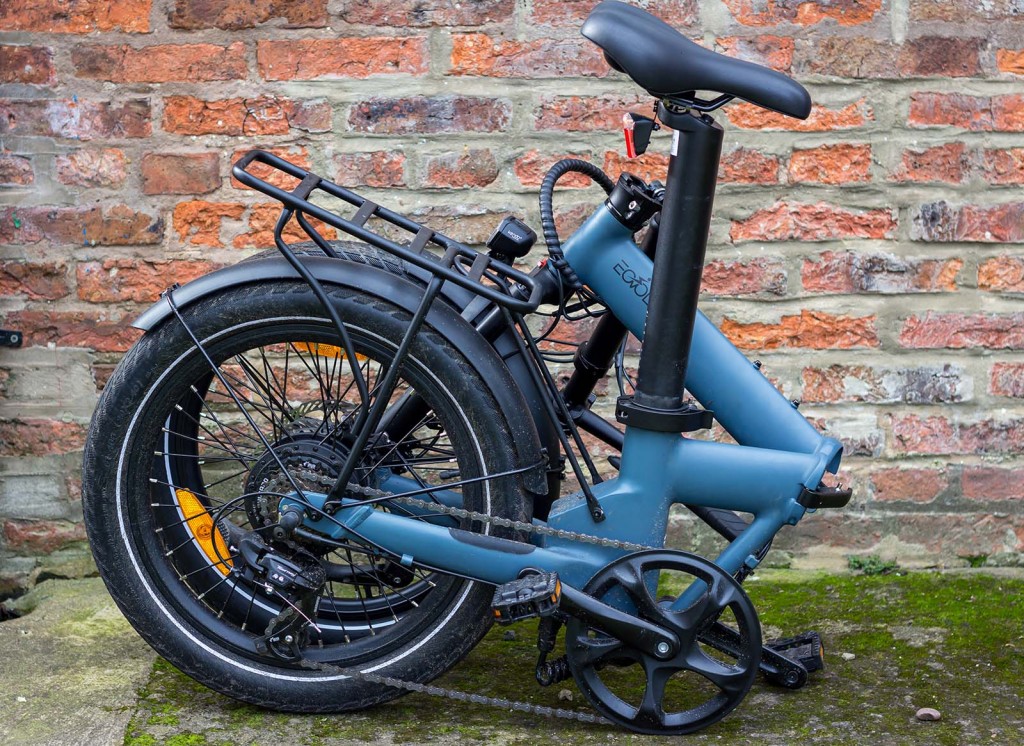 Onto the components, the Afternoon has a Shimano Tourney 7-speed drivetrain, which I found to be hard work. When it comes to gears I'm seriously picky, and hate any sort of gear skipping or inconsistency when shifting. Unfortunately, I didn't really get on with these gears, but the brakes made up for this. The hydraulic disc brakes from NUTT (a brand I've seen on a few folding e-bikes now) were quite powerful, although the performance did suffer slightly in the wet. 
The included accessories do make this bike adaptable to your needs. I was extremely glad for the mudguards, and the built-in Spanninga lights, which are improved from the previous year's models. Another new addition for 2022 is the colour scheme, now popularised by muted tones, including the 'Ocean Blue' seen on my bike. Whether you're bothered about how the bike looks is down to personal taste, but to me, it can be the difference between wanting to ride the bike or ignoring it as best I can.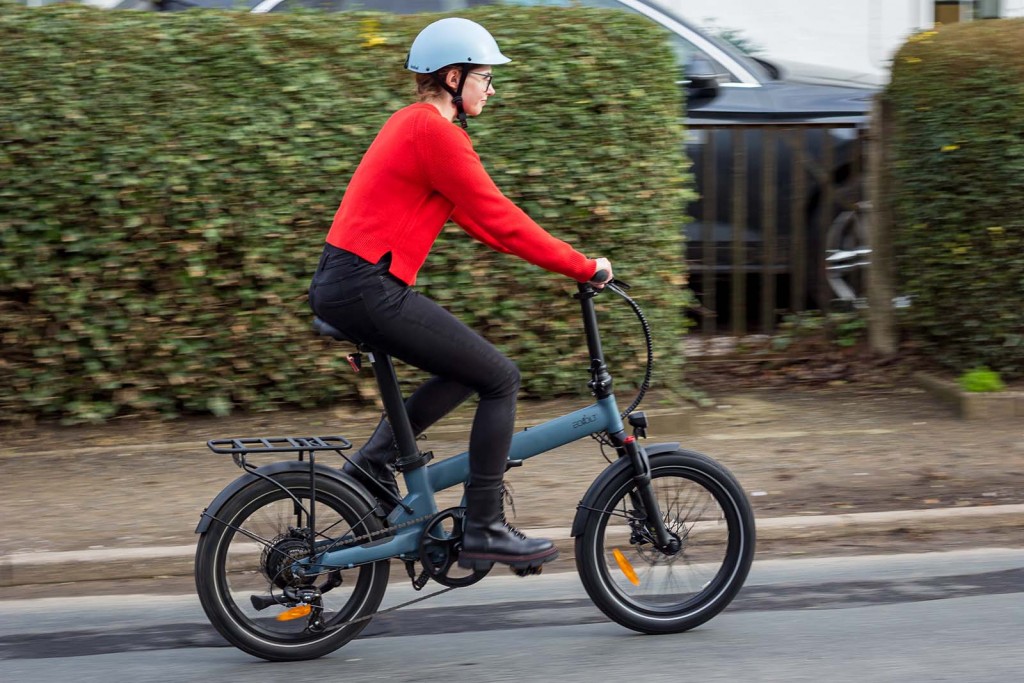 Where can I buy it?
You can buy it directly from Eovolt's UK website, or selected electric bike retailers across the UK. 
How does it arrive?
Requiring minor assembly. The pedals and handlebars need to be attached and unfolded, then you're good to go. 
Verdict
I think Eovolt have made a valiant effort with the Afternoon. It rides better than many other folding e-bikes, but it comes with a weight and portability penalty. How much of a penalty you're willing to pay will depend entirely on the type of riding you want to do. 
Eovolt Afternoon
Cost
£2,099
Frame size tested
One size (fits riders 150-190cm tall)
Weight of bike
19kg
Groupset
7-speed Shimano Tourney mix
NUTT Hydraulic Disc Brakes
Wheels/tyres
20" wheels
Own brand tyres – CST 20 x 2.35" (includes puncture protection with reflective stripe)
Motor
Rear hub Premium Motor – 36V 250W, 40Nm torque
Battery
Samsung Lithium battery, 36V, 14Ah, 504Wh
Mileage range
70-100km
Assistance levels
Five 
Charge time
5-6 hours
Included extras
Mudguards
Bell
Kickstand
Built-in lights – Spanninga 
Rear rack
READ MORE
e-CARS
The 10 electric cars with the longest range
e-BIKES
Desiknio Pinion C1.9 Classic e-bike review
Ride for a worthy cause: Big Issue eBikes launches in Bristol
e-MOTORBIKES
Triumph reveals first electric TE-1 motorbike
BMW CE 04 electric scooter review
e-SCOOTERS
Superpedestrian Link e-scooter: first ride
The new battery tech designed to make e-scooters more sustainable
e-WORLD
New Candela C-8 electric hydrofoil has first 'flight'
Awake Ravik S 22 aims to take electric surfboards to the extreme