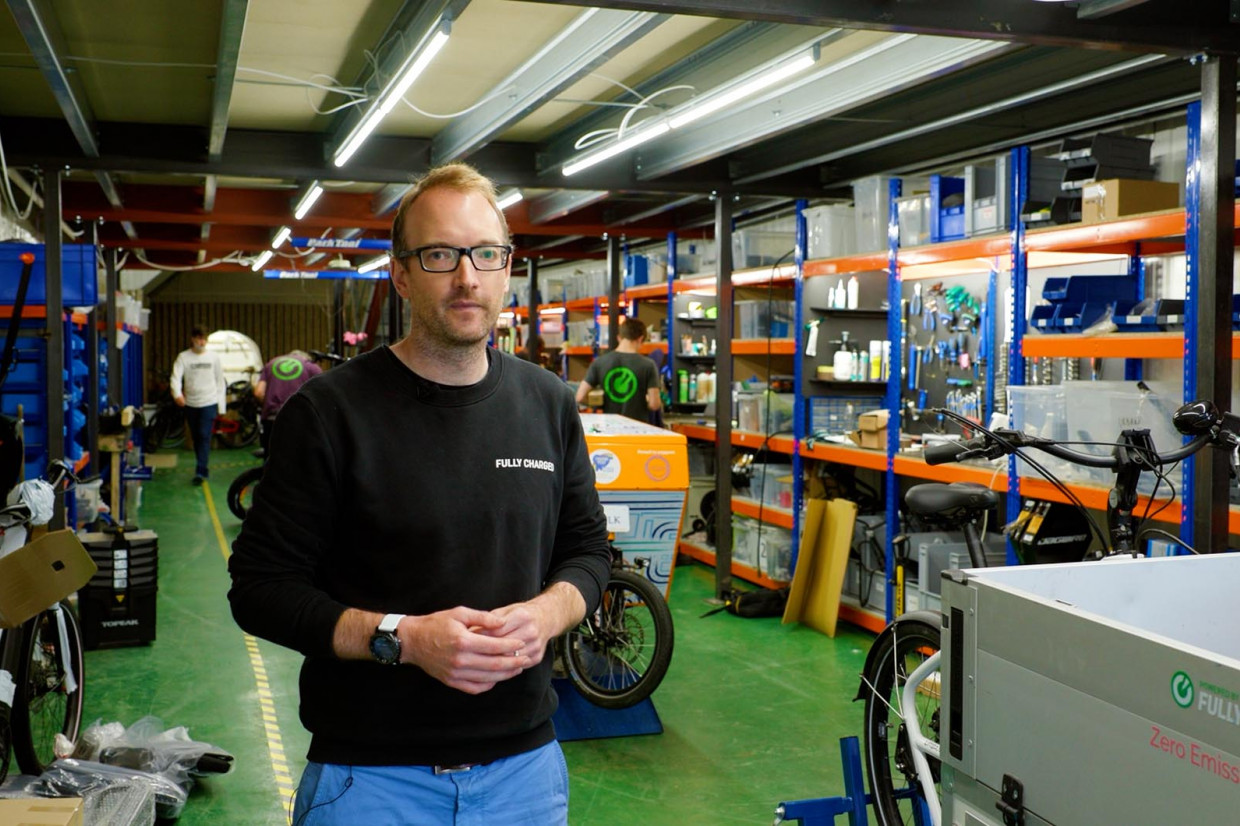 Dan Parsons is a Founding Partner and Head of Business at Fully Charged, the UK's largest specialist e-bike retailer.
On leaving university Parsons joined former McLaren designer Richard Thorpe at GoCycle, charged with undertaking the necessary quality and safety testing ahead of the firm's first bike being put on sale in Europe. 
Having turned a three-month project into a nine-year career, growing his role to encapsulate aftersales, dealer training and commercial support, Parsons joined Fully Charged in 2014, from where he has overseen the premium e-bike outlet's rapid growth as the largest independent retailer of its kind in the UK.
Here he discusses the state of the e-bike market, the emerging trends of the future and Fully Charged's own plans for further expansion.
Describe the growth you have overseen in recent years
"It's been an incredibly exciting challenge. We've gone from a team of three or four of us to a team of around 25, with sites in London Bridge, Silverstone, Guildford and Cornwall, with plenty more to come. They all have a sharp focus on retailing the best premium electric bikes from the best international brands, with prices starting at around £2000.
"Our mantra is to deliver the best quality experience in the market. Our product knowledge should be second to none, and customers can expect our one-on-one attention. Even before the pandemic we were appointment-only, and that is driven by that determination to give our customers our full attention.
"We work to the philosophy of 'Tell Not Sell' - in person and online. If you go on our website you'll see we have invested as much in creating informational videos as we have marketing ones. We are here to dispel the myths and taboos and explain why e-bikes can work for you every bit as much as we are here to sell them to you."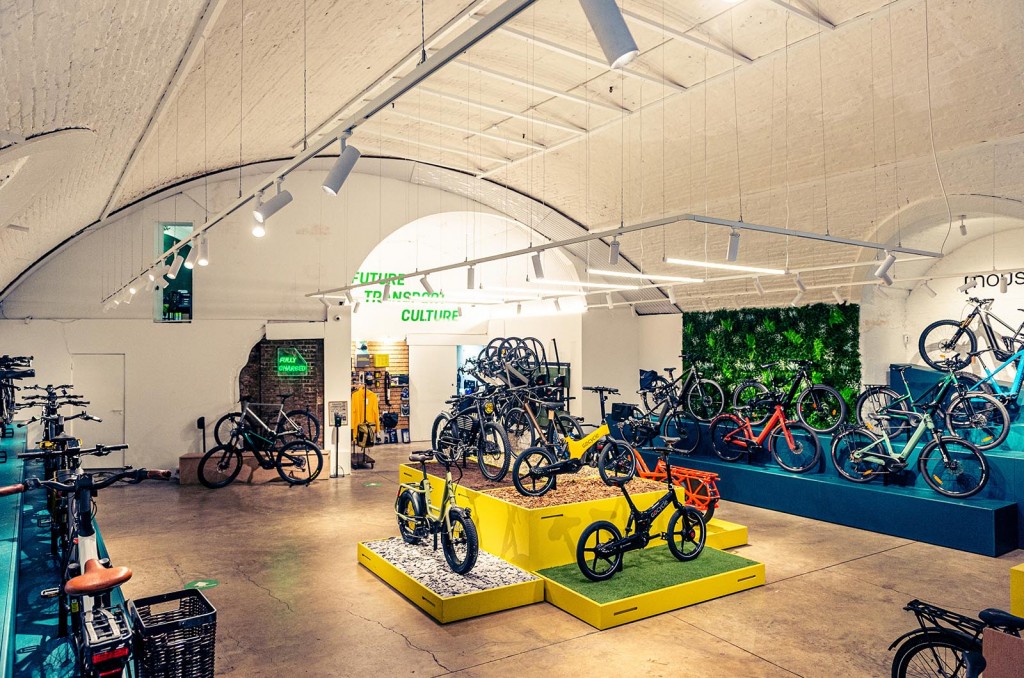 Who are your customers?
"Anyone who is serious about wanting a quality e-bike. We operate at the premium end of the market, but that's because we want to sell top-quality bikes.
"Perhaps in the early days the customer base was a bit older, attracted by the fact that an e-bike could help them keep riding, but now we are seeing that there's a bit more 'cool' about the industry too. Younger professionals are increasingly interested, and by selecting products that are more exciting and a bit more fun, interest among all demographics is growing.
"The truth is electric bikes are far more inclusive than traditional cycling: females, families, first-timers are all far more represented in our customer base. The electric motor opens the sport up beyond the realm of the super-fit cyclist."
What about e-bikes earning the respect of other cyclists?
"I hear about 'true cyclists' all the time, so I'm well aware of some of the prejudices around electric bikes. But I just ponder how many bikes a 'true cyclist' owns; a road bike, a TT bike, a racer, a gravel bike, a mountain bike.
"Why can't an e-bike sit happily among that lot? Maybe a true hobbyist won't want one - but their collection will be based around specialist uses, and an e-bike can fulfil a specialist use in exactly the same way at other times in their life.
"I've heard people using an e-bike being called a cheat. Well, it's amazing how many hardcore cyclists relax their position as they get older and find that it allows them to still get out there.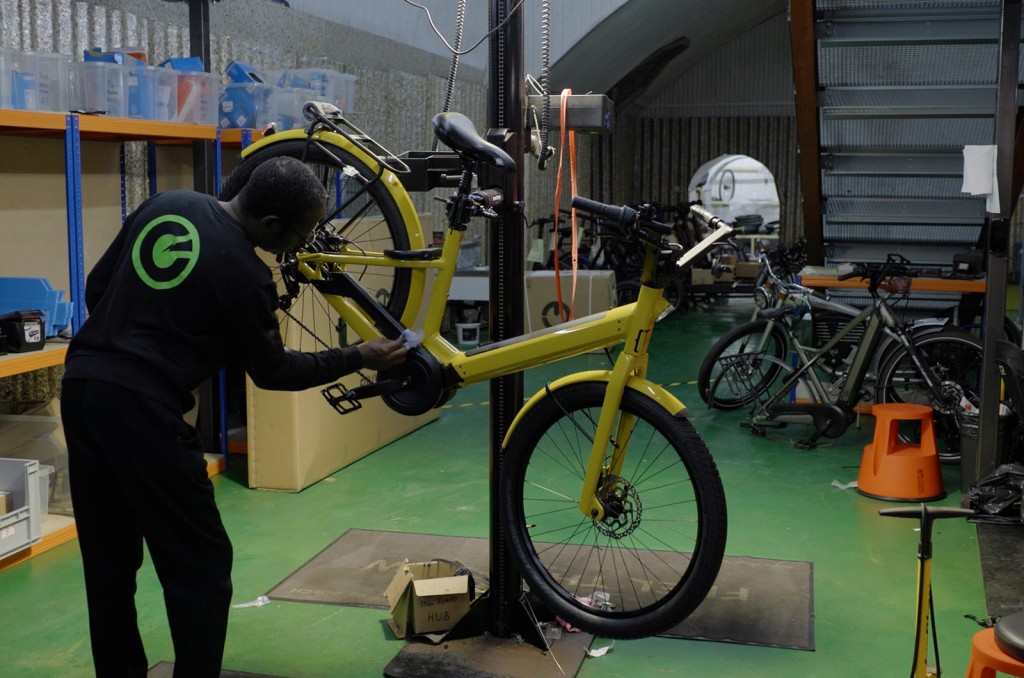 "What's more, an e-bike can do things other bikes can't. A hobbyist might want to pedal under their own power at the weekend, but if they want to ride to work on a Monday morning, and arrive without needing a shower, without the need to strip out of lycra, or pay the ULEZ charge after sitting in massive traffic, then an e-bike can be the answer. It's not the case that you have to choose one or the other - just use what's most appropriate."
But e-bikes are getting more specialised, too?
"Definitely, but it's still your choice if you want to buy one, and your choice if you want to enjoy the upsides. I liken it to snowboarding versus skiing - it's another way to enjoy the conditions. An electric mountain bike might sound controversial, but when you try one and sit back to reflect, you'll probably realise that you are suddenly enjoying the uphills as much as the downhills. Why would anyone criticise getting more pleasure from your time in the saddle?"
And the market is presumably growing rapidly?
"Exponentially, yes. The turnover of a company like ours is in the millions, and it has accelerated again during the pandemic, as people seek to avoid public transport.
"As a rough guide, in an hour you'll walk four miles, cycle eight or go about 15 miles on an e-bike. You can see more, do more, have more fun if you have the electric bike, and as most of us know, the chance to go a bit further and see something new has become more and more compelling as the pandemic has gone on."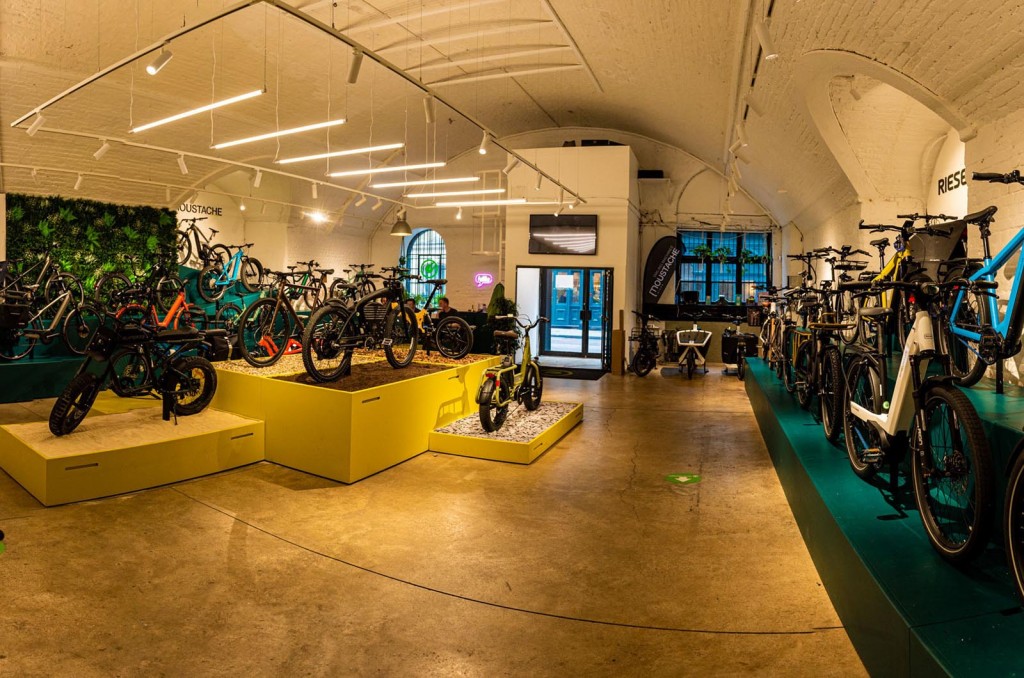 Could the Government do more to encourage uptake too?
"It would be great, and we've seen it on other countries, but there are incentives there now. For instance, the Cycle-To-Work price cap has come off, so people can enjoy significant tax savings on much better bikes than previously.
"Generally speaking I'd support any scheme that gets people outside exercising, so if there are further incentives then of course we'd support them. But the economic case now is pretty clear: when you compare the upfront cost of buying a good bike to paying £10 a day to catch a train, the economics is pretty clearly in favour of the bike."
Have Brexit and the pandemic impacted supply?
"No end. We have suppliers who now refuse to deal with us, suppliers who can't get stock to us, and even if they can the taxes are driving prices up 15-20%. The situation in Europe makes life very hard - at best, everything takes longer. The markets are booming everywhere so, if the UK is harder to work with, then the allocations are simply sent elsewhere, where it is simpler to do business.
"We are also experiencing two to three price increases a season due to price fluctuations, where there used to be stability. That means we have to control our stock very carefully, and be up front with customers - because some are not just waiting months for their bike, but finding that when it arrives the price has gone up quite significantly.
"But the biggest impact of the pandemic has been on parts supply. A lot of parts come from China and Taiwan, and they closed down early in the crisis and are still catching up. We've got thousands of bikes 99.5% manufactured, but waiting on one $3 part to arrive. It's utterly frustrating at a time demand is going through the roof.
"And, of course, we're sat in the middle, trying to keep customers happy. They are generally very patient and understanding, and of course by working with smaller suppliers who we have close relationships with we can at least have a direct dialogue, but it is hard. From a business perspective cash flow is the hardest part - a 10% deposit on an order you have to pay for but don't know when it is arriving is tough."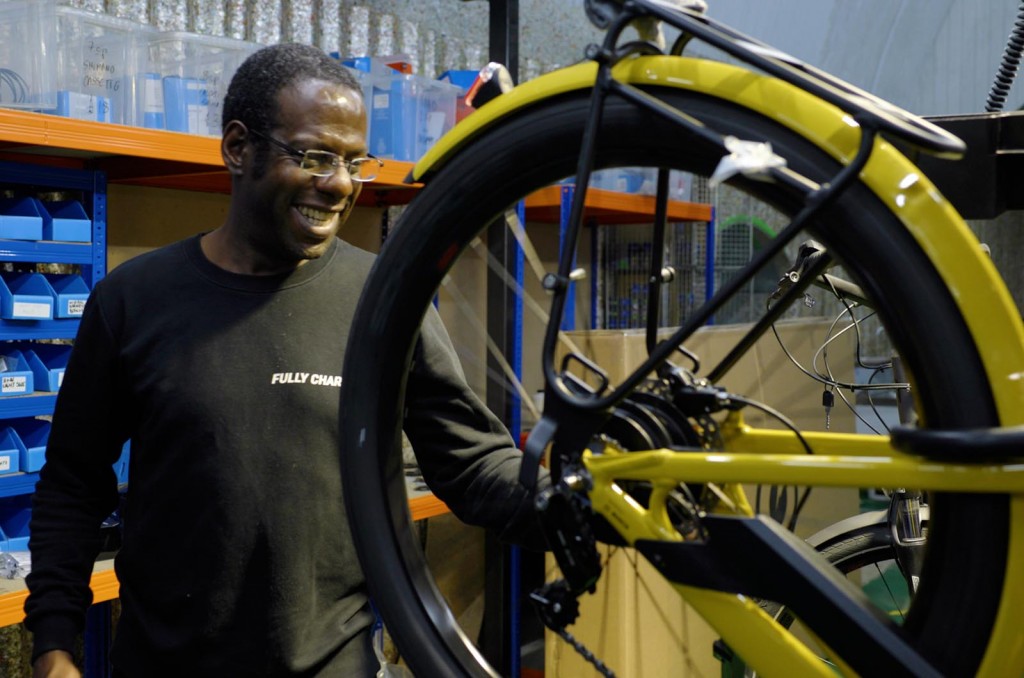 You focus on the premium end of the market. What should customers expect?
"We have to work hard to stay ahead of them in terms of knowledge, in truth. On the whole we're still talking to early adopters, who have done a lot of research and who are very focused on their wants and needs.
"By the time they come in, they either know what they want or have a very small shortlist of what they want to try. So we're here to support them and make sure they get what they need from the test ride - we're rarely justifying the expenditure for them.
"We're here to offer a Bentley-style experience. You make an appointment, go through configurations over a coffee, and customise all that we can to ensure you fit the bike perfectly. In normal times you'd the wait four to ten weeks for the bike - but at the moment some are sold out as far away as through into 2023.
"We've done the modelling, and it's clear that cheaper bikes don't really offer a saving. They are far more prone to failing prematurely, and customers can be left disappointed. We want to deliver great experiences, so we sell quality bikes with great warranties. Work it out by cost per mile and they are very affordable."
People are still surprised by the prices though? Some e-bikes cost more than cars?
"They do, but they are incredible pieces of engineering with incredible capability. Overall, there are probably two trends in the market - one is for the mainstream, so-called 'supermarket' brands to drive prices down, but the other is definitely for more specialised, clever engineerings solutions to come into play and push prices up.
"At our end of the market, the trend is definitely for prices to be going up, not down. High-quality engineering costs money, and, frankly, while you may be able to buy a car for that, in a lot of cities now you simply won't be able to use that car in any way that is enjoyable. You'll be paying congestion charges, ULEZ charges, for fuel, for an MOT, for road tax, insurance, parking and more. The bike will deliver far, far more positive value."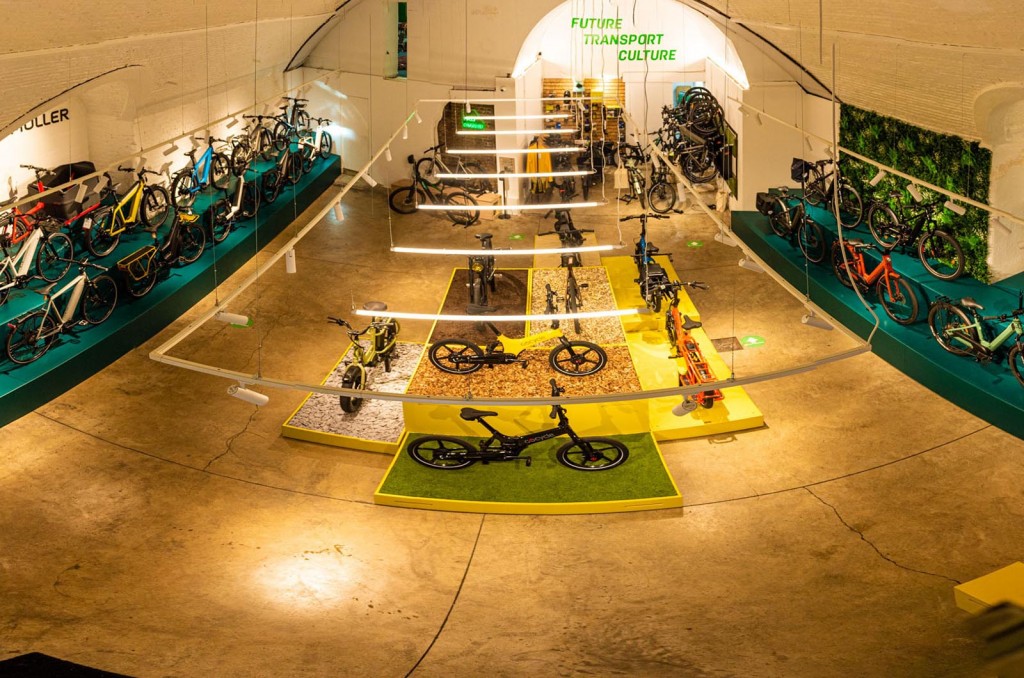 What about business buyers?
"It's a huge part of the trade we do, and growing fast. The statistics around deliveries are becoming clearer and are pretty emphatic in regards to the advantages.
"Take an e-cargo bike, for example. There's no charge for running one in the city, and you can take it to the front door of your customer. It's zero hassle and, our studies suggest, much more time efficient as a result.
"We work with a logistics company which has switched 30% of its fleet to e-cargo bikes from cars and now have them doing almost 60% of their deliveries because of the efficiency gains. There's a courier company that averages 12-13 deliveries a day for its vans, but is achieving 28-30 with the bikes.
"HSS Tool Hire use them, FM Conway, who do all the road works, use them. They provide eye-watering time-saving and therefore financial benefits in the right environment and people are switching on to that."
As uptake grows, so you'll surely face more competition?
"Sure. There's plenty of people nipping at our heels. We've got where we are with no outside investment, and we hope to keep growing that way by having the best staff, stocking the best bikes and moving that bit faster.
"But there are risks: the outside world perceives us as bigger than we perhaps are, as a result of us establishing our brand early on and winning a lot of major awards, even against some of the e-commerce power brands. In reality it's a bit David versus Goliath - but we like it that way. We're knowledgeable, personal and agile.
"It's also why we want to keep our focus on the premium experience. There are a lot of so-called 'supermarket' brands entering the e-bike world. They will sell cheaper bikes, but we know they won't be as good. We've spent years dealing with and building up relationships at the high end of the market, and we don't want to sacrifice that focus on quality.
"We welcome competition - it can only help awareness of what is an emerging product - but we will not spread ourselves too thinly."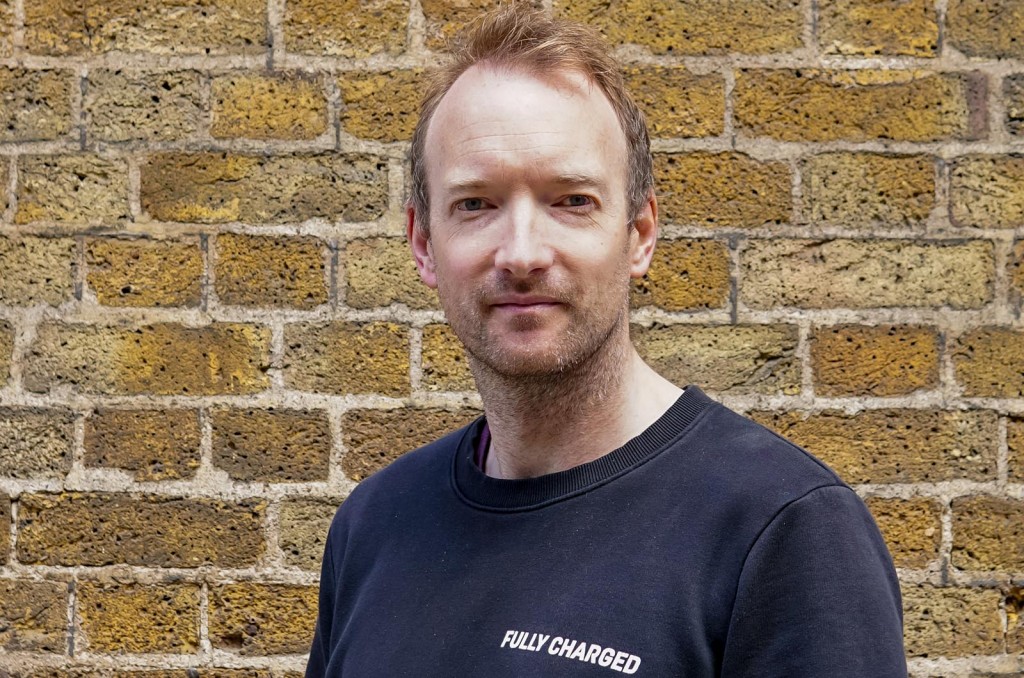 Despite your investments in physical spaces, presumably e-commerce is also critical?
"It is, although there's more to come. In store, our conversion from someone walking in to making a purchase is in excess of 70%. If we could replicate that rate online we'd be laughing. Maybe that isn't ever going to be possible, but we can do better.
"The issue is that these bikes are more like tailored suits than off-the-peg numbers. You want to ride it and try it before committing an average of £5000 to it, and you want to know that there is someone there to fix it if it goes wrong.
"But we have invested heavily in video tutorials and the like, and we offer virtual consultations too - anything we can do to try and bridge the gap and inspire confidence. Today, these are aspirational products. We understand that people want support as they go through the process and we need to work harder to bake that into our e-commerce channels just as thoroughly as in person."
READ MORE
e-CARS
e-BIKES
e-MOTORBIKES
e-SCOOTERS
Are e-scooters legal in the UK?