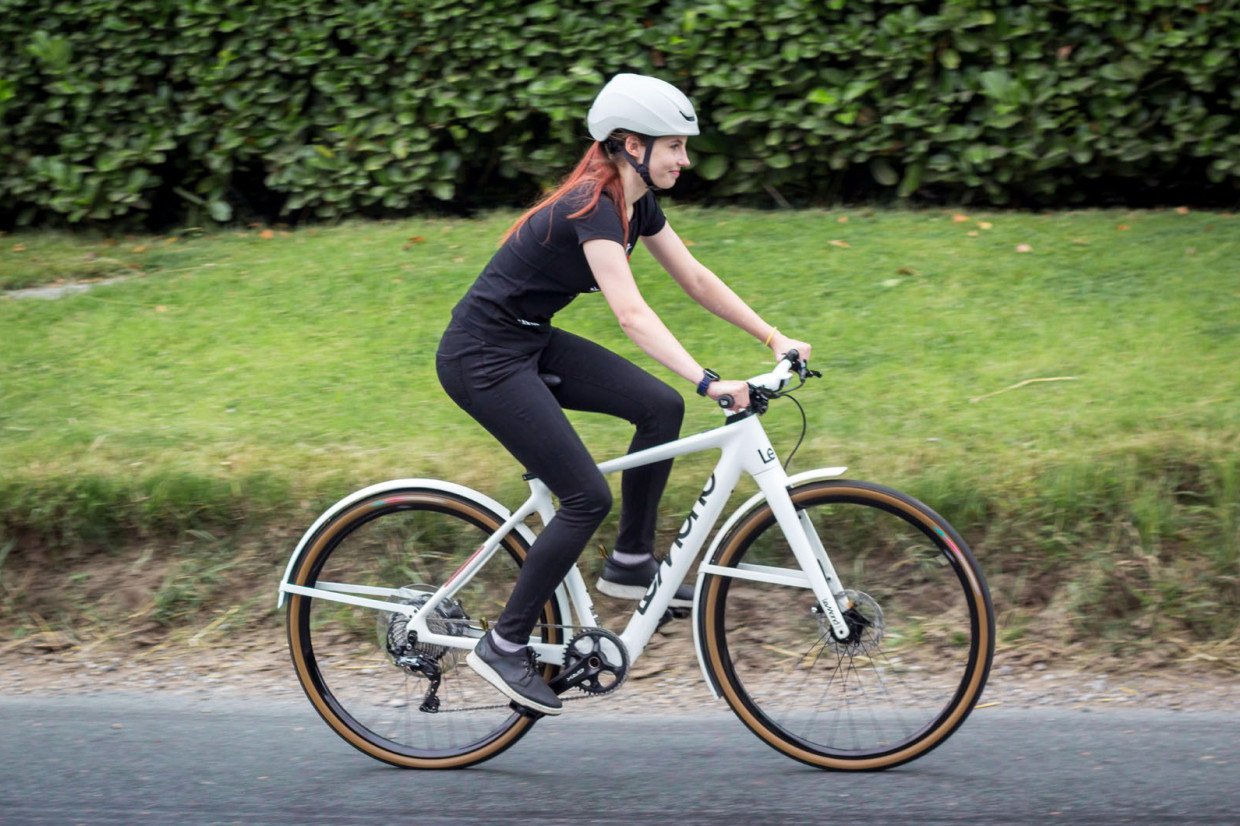 Move Electric rating: four-and-a-half stars out of five
What does it cost?
£4350 for the base model. Additions including electronic gears and carbon wheels can take it over the £7000 mark.
What is it?
The LeMond Prolog is designed to be an 'everyday' e-bike – ideal for cities, commuting, and leisure rides alike. It's the return to bike manufacturing from the former Tour de France winner that many fans have waited for since 2008 after his relationship with Trek – who sold bikes with his name on – soured. But even if you're unfamiliar with Greg's palmarès in the cycling world, you can appreciate what a fine looking bike this is, and why it is so important that his return to manufacturing has been in the e-bike market.
For Greg LeMond, this isn't a case of a celebrity slapping their name on a downtube and calling it a day. Since 2008 he has been developing bikes through his companies LeMond bikes and LeMond carbon. In fact, he collaborated with the German engineering company Munich Composites to develop the 'revolutionary' carbonfibre used to create the frames on his new bikes. I don't have enough words to go into detail about this but essentially, it's high-tech stuff.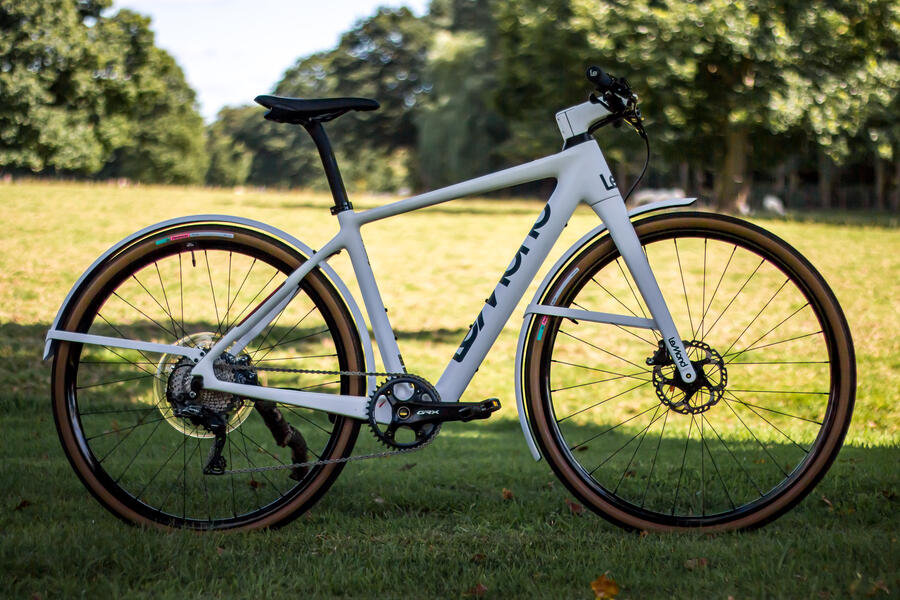 But why is any of that important? Because LeMond's entire e-bike ethos is about making e-mobility more accessible. And in his eyes, that's primarily through weight saving. As someone who has pulled muscles lugging 27kg bikes up and downstairs, I can get on board with this, as the Prolog is a minuscule 11.8kg.
Where he might struggle with encouraging 'accessibility' is with the price, however. £4350 is a lot of money. You could buy a decent second-hand car for that – but, there is a market for high-end city e-bikes, and you do get a lot of tech for the money. As with anything, it's about how much you think it's worth.
What is it like?
If you weren't reading this review on an e-mobility channel, you might not realize the Prolog is actually an e-bike. It's not that LeMond has purposefully tried to hide the motor, either, but the clean lines and sophisticated appearance isn't marred by the addition of the rear-hub motor or battery in the downtube.
The second thing to be noted is that the entire thing is essentially carbonfibre. Even the mudguards are made of the stuff. Now, is having a full carbonframe, monocoque cockpit, and carbon mudguards overkill? Yes, in the same way putting an MI16 engine into a Peugeot 205 is. You don't need these things, but they make the journey a damn sight more enjoyable.
The relaxed racing geometry of the Prolog inspires confidence in the bike. It handles well and is among the few e-bikes I've felt confident enough to ride out of the saddle on, which bodes well for riding through the city.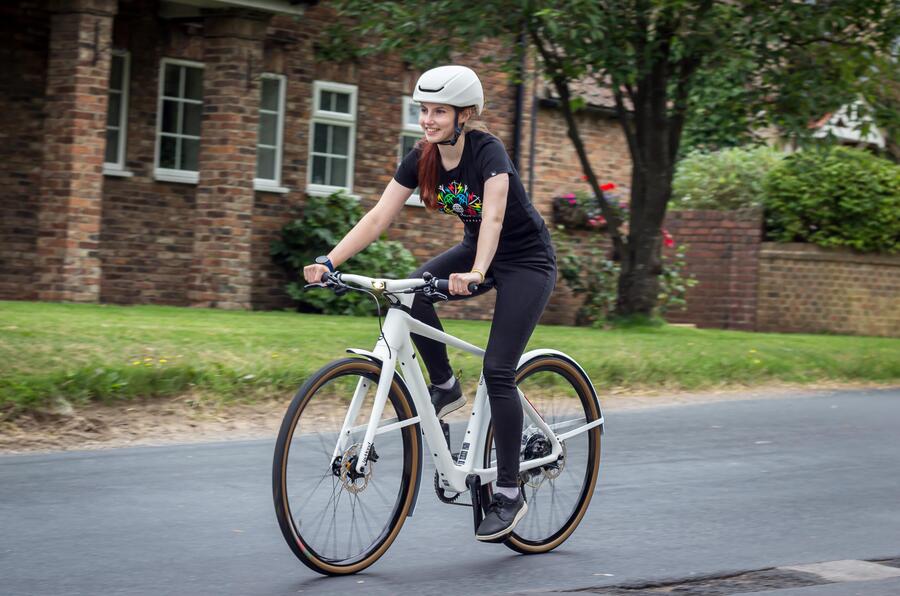 LeMond has chosen the Mahle Ebikemotion X35+ system, a 250W motor that is powered through the rear hub, and operated through a single button on the top tube. This button controls everything from the assist level to the integrated lights, which offer superb visibility from wide angles. This also means the bike can be connected to the Ebikemotion app, where you can record your rides, and visualise all the important stats such as battery level. Initially, I thought it was a shame LeMond chose to forego a screen on the handlebars, but you can't fault them for not wanting to sour the aesthetic of the bike. Additionally, the app provides everything you need and you can purchase a handlebar phone mount to view it on the go.
The motor doesn't take over the feel of the bike once engaged. Instead, it's like an extension of yourself – albeit a fitter and lighter version. This smooth ride quality is complemented by the specially made LeMond/Panaracer tyres and Token wheels. Combined, it's like you're riding along the silky roads of Mallorca rather than the patchwork roads of Britain. The groupset offers a wide gear ratio, enough to tackle steep climbs, but if you're keen for more there are some additional extras including electronic gears, carbonfibre wheels, a rear rack and basket you can add on at the checkout to really build the bike to your own riding needs.
The marketing spiel for the Prolog is that of an 'it can do anything' bike, and thanks to the wide tyre clearances, wide gear ratios and impressive geometry, I'm inclined to believe them. The brand has chosen reliable Shimano gearing and a reputable motor system. Although the battery is internal and cannot be easily removed, LeMond can undertake remote diagnosis of any issues and if parts need replacing, they are covered under warranty.
One other thing to be considered is the monocoque 'cockpit' - which basically means the handlebars and stem are a single-piece construction. Aesthetically, this is pleasing, but from a bike fit point of view, it reduces the adjustability if you want to change the stem length or height. For most of us, this won't be an issue – particularly if you're not riding the bike very far – but it is one of the things you miss out on by not testing before purchase with a direct-to-consumer brand.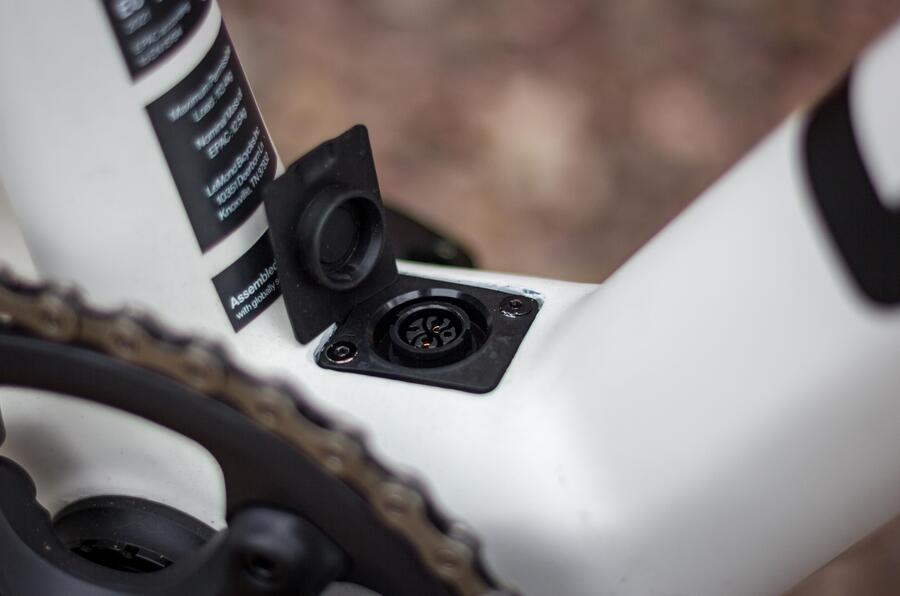 The LeMond Prolog is sleek, stylish, and worthy of the 'do-it-all' label. It's incredibly fun and a brilliant way to lure a new market into the possibilities that e-mobility brings. Although it may seem like an investment to begin with, if you compare it to other bikes at this price point, you're getting a good deal for something that is so versatile. It's not just a city bike, it's a bike for commuting, going to the shops, riding the lanes, or wherever you want to go on it. And on the days you aren't riding it, it will look damn good wherever you store it.
Where can I buy it?
For now, it's only available directly from LeMond. The good news is that they're shipping from within the UK rather than from the United States, so lead times will be cut, with the first bikes being available in a few weeks.
How does it arrive?
The bike arrives mostly assembled. There are instructions printed on the box, or if you prefer a more visual aid, LeMond has made a video for you to follow. The tools, pedals (flat) and charger are provided.
Verdict
If ever there was a test bike I feel like begging to keep, this is it. The Le Mond Prolog is a versatile bike that can tackle long weekend rides as well as quick runs into town or the office. It's also staggeringly beautiful. LeMond has outdone itself in terms of ride quality and has chosen a reputable motor system upon which to build their emergence into the e-bike market. 
LeMond Prolog
Cost £4350 - £7000+ for extras
Frame size tested S
Weight of bike 11.8kg
Groupset Shimano GRX 11-Speed; 11-40T cassette; 42T chainring; Hydraulic disc brakes
Wheels/tyres Token G23AR Prime aluminium rims with Token D1 hub; LeMond / Panaracer Gravelking Slick+ 700×38mm tyres
Motor MAHLE Ebikemotion X35+ M1 40Nm, 250W, Rear hub-mounted
Battery Panasonic 36V/250Wh
Mileage range Up to 45 miles
Assistance levels 3 modes, up to 15.5mph
Charge time 3.5 hours
Included extras Top tube button for assist control and additional app functionality; Carbon fibre mudguards; Bell; Selle Royal Lift saddle; Integrated front and rear lights; Bottle cage mounts; Monocoque cockpit (handlebar + stem);
Colours: Blanc, Noir, and Rosa
READ MORE
e-CARS
e-BIKES
e-MOTORBIKES
e-SCOOTERS