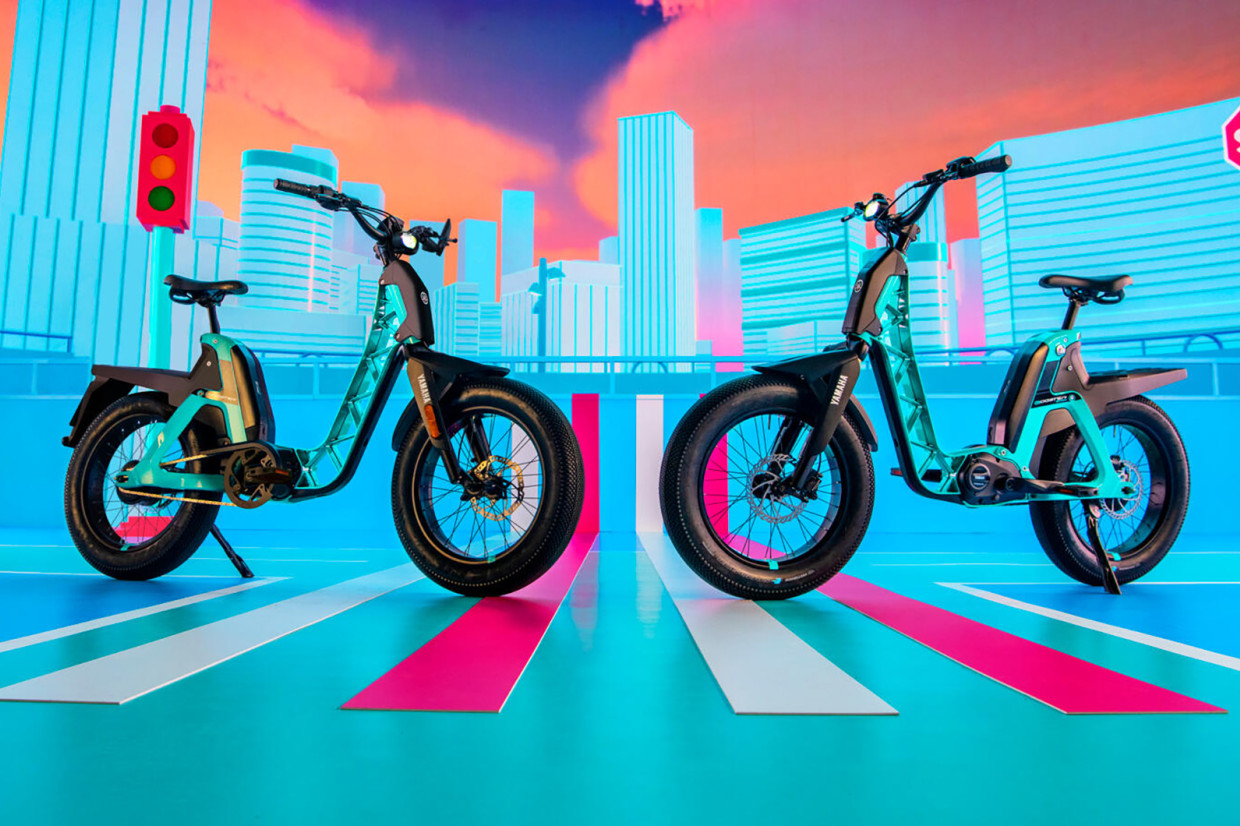 Leading motorbike manufacturer Yamaha has revived the Booster name for two new fat tyre electric bikes designed for the European urban utility market.
The Booster Easy and Booster S-pedelec share similar styling, with a distinctive step through frame and chunky wheels. The different is that the Easy is a pedal-assist e-bike that offers electric boost up to 15.5mph, while the S-pedelec can power to a maximum pedal assist speed of 28mph.
An e-bike news boost in your inbox: sign up for our FREE newsletter
While the Booster Easy meets the current UK e-bike rules, the S-pedelec is legally classed here as an L1e moped, so would need an AM licence to be ridden and would have to meet the requirements for this vehicles – you'd have to register a number plate for it and wear a helmet.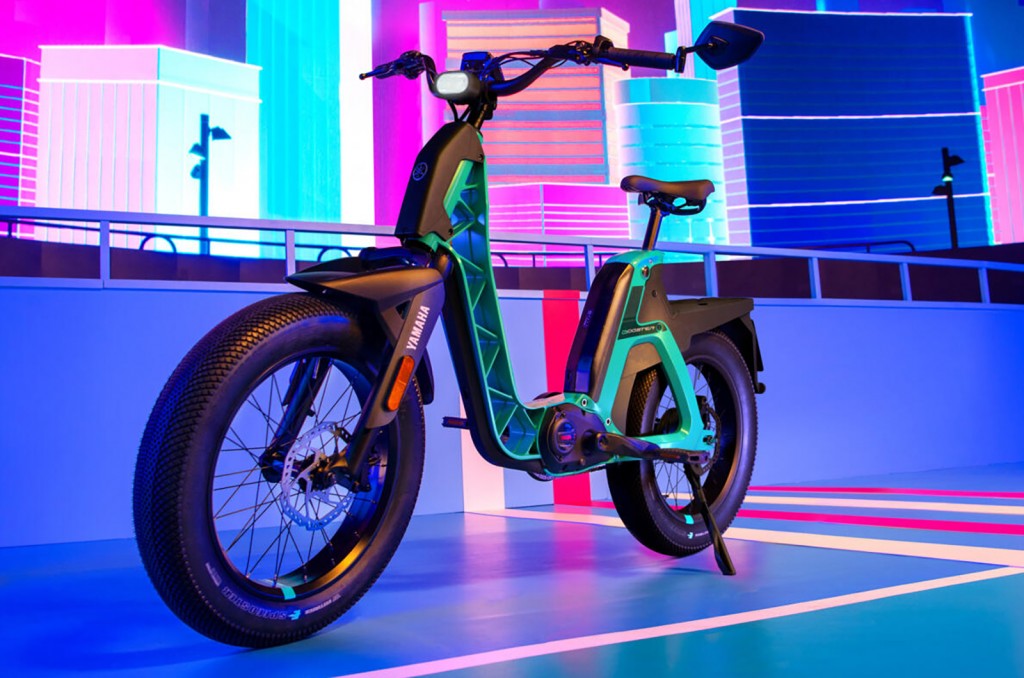 The two Booster models follow the Moro 07, Wabash and Crosscore in the Japanese firm's growing e-bike line-up. Yamaha says their urban focus and styling is inspired by its MBK Booster scooters from the 1980s and '90s.
Both machines feature a die cast aluminium U-frame with fat 20in by 4in tyres. The front end features bespoke Yamaha fork covers, a front plate cover, mudguards and 'supernova' headlights. The cables are mounted behind ducts, while there is a rear carrie, adjustable Royal Orbis seat and Koso LED rear light.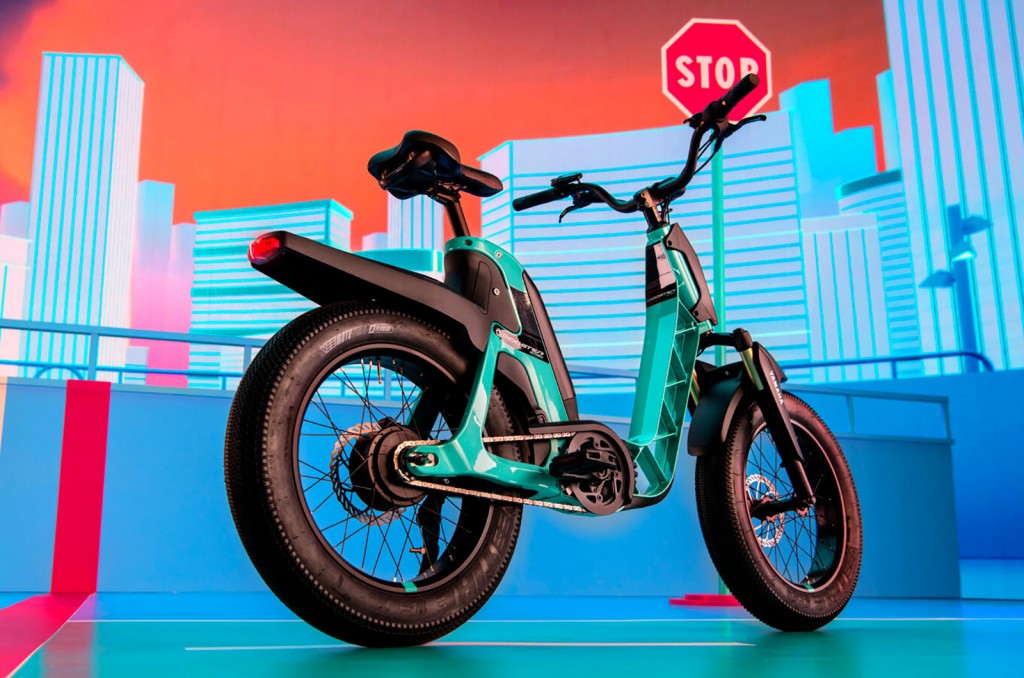 The Booster Easy features a 1.7in LCD digital display screen, while the Booster gains a 2.8in colour TFT display. To meet the L1e rules, the Booster s-pedelec also features a mirror on the left handlebar.
Power comes from the Yamaha PW-S2 electric drive unit, which the firm claims is one of the most "sophisticated" on the market. Weighing 2.85kg, it offers a substantial 75Nm of torque, and features a 'zero cadence' system that can offer electric assist as soon as it detects inputs on the pedals. It also offer a support mode that gives extra power when needed, and a zero mode – a posh term for turning the electric assist off, basically.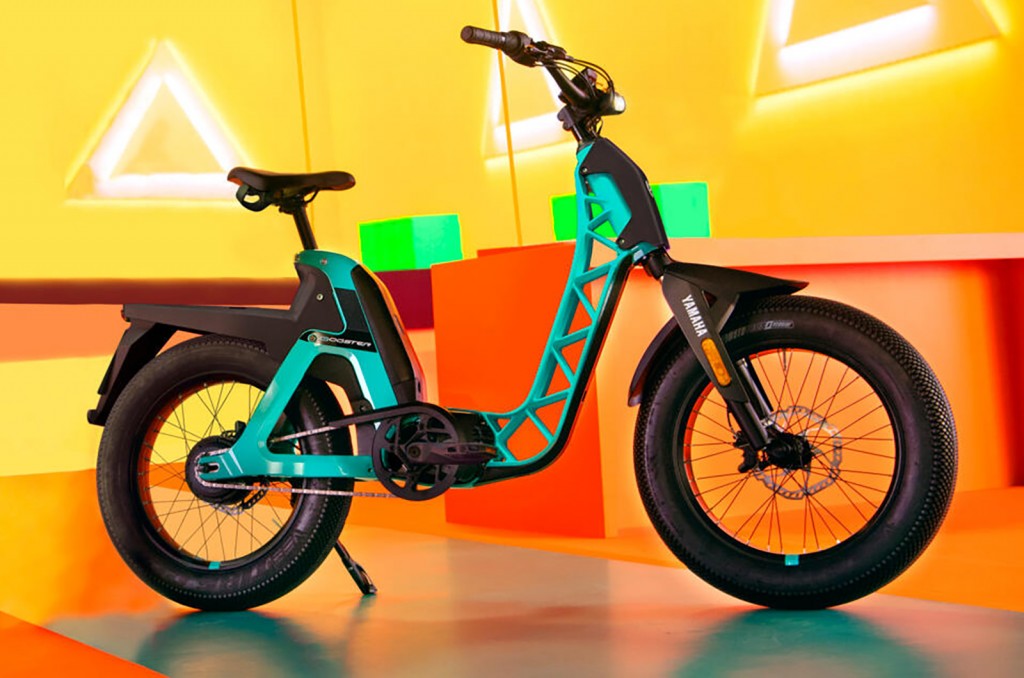 Both the Booster Easy and Booster feature a 630Wh 36V battery, which is mounted centrally on the bike and can be removed for charging. For the Booster Easy, Yamaha claims a typical electric assist range of up to 75 miles for a 75kg rider using the +Eco mode, which drops to 38 miles if you use the High mode.
Meanwhile, the range of the Booster varies from 68 to 31 miles depending on the drive mode selected. 
The Booster Easy will go on sale shortly, with the more potent Booster s-pedelec following in June.