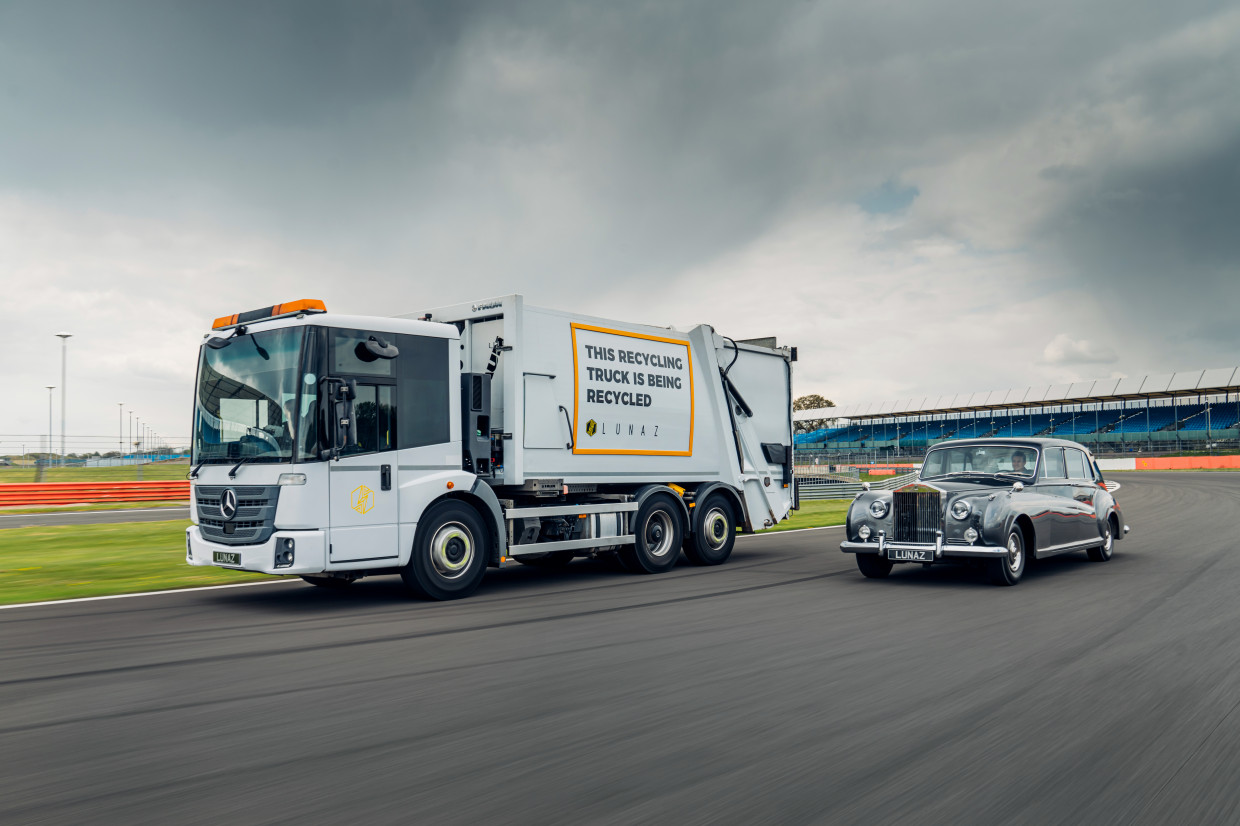 Electric car specialists Lunaz has announced plans to build what it claims is Britain's largest conversion facility for turning classic petrol cars into EVs at Silverstone.
The firm, which runs under the Lunaz Applied Technologies name, re-engineers industrial fleet vehicles and classic cars to a factory-new standard, converting them to electric vehicles using their own electric powertrain.
Classic car models that it has converted in the past include the Aston Martin DB6, Bentley S1, Range Rover and Rolls-Royce Phantom
The new facility will become the company's new global headquarters. It is four times the size of its current facility, with a capacity to build 1100 remanufactured and electrified vehicles every year and the firm hopes to create 300 new jobs in 2022.
Lunaz says that, if its facility runs to capacity, it estimates 44,000 tonnes of embedded carbon will be saved from being scrapped in comparison to new vehicles being manufactured.
As part of the plans to build this new facility, Lunaz has agreed to remanufacture and electrify the fleet of diesel refuse trucks owned by Buckinghamshire Council. It says this will reduce the carbon output versus buying new trucks by 40%.
 "Ours and previous generations built billions of vehicles. Now is the time to realise the potential of remanufacturing to break the replace-with-new cycle by electrifying them for future generations," said Lunaz founder and CEO David Lorenz.
"Lunaz' commitment to establishing the UK's largest remanufacturing and electrification facility is just the start. We look forward to many more globally as we plot a more sustainable course to vehicle decarbonisation."