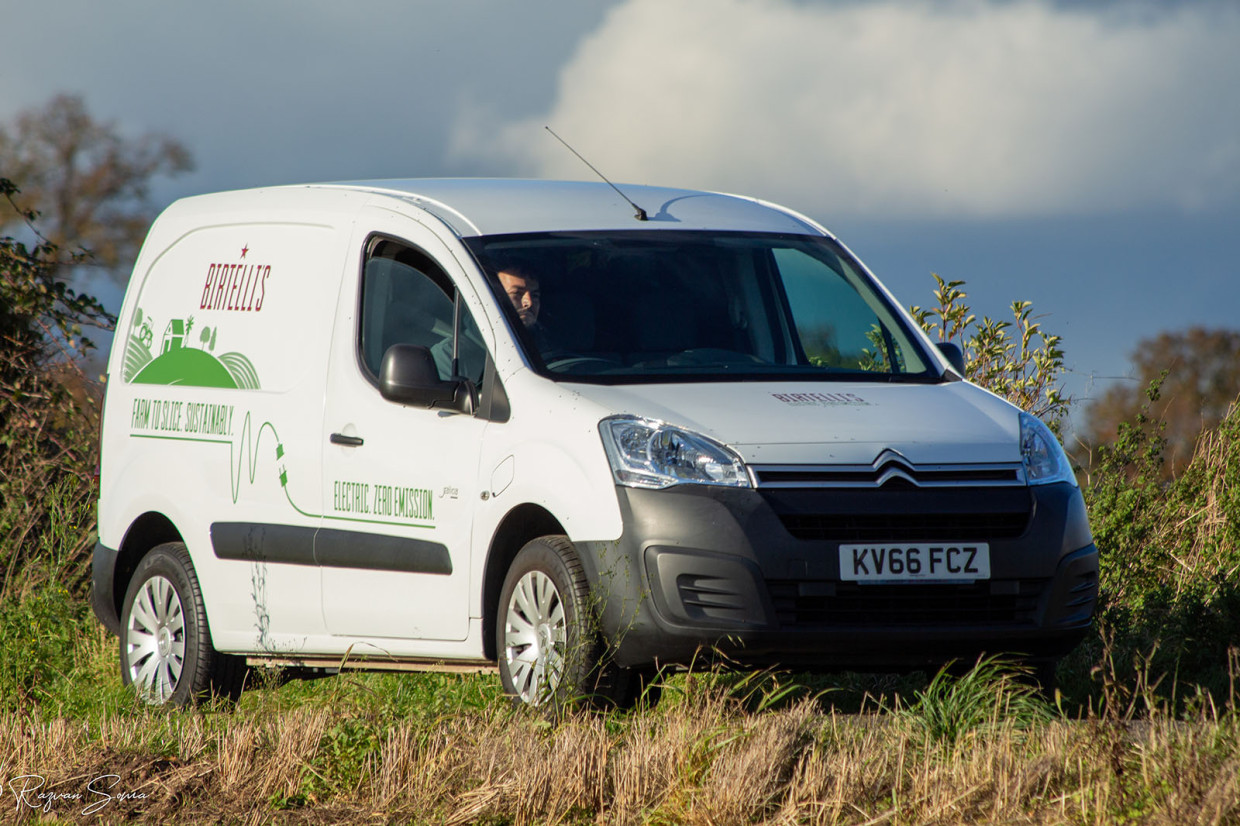 What's better than a freshly prepared, freshly cooked pizza delivered to your door? A freshly prepared, freshly cooked pizza delivered to your door in an electric vehicle, of course!
Set up with the goal of making brilliant pizzas with a sustainable edge, Birtelli's now delivers across Leamington Spa and Warwick, and has built a reputation not only for its brilliant food and drink menus, with many of the ingredients locally sourced, but also for keeping a forensic focus on ensuring that it takes a holistic approach to the environment - from ensuring all of its packaging is composted to running a fleet of low and zero tailpipe emission vehicles.
Given the popularity of its service, Move Electric teamed up with co-founder Jim Biryah for a week to keep a diary of how one of its vehicles, a Citroen Berlingo electric, slotted into its fleet, and to analyse some of the pros and cons of converting to electric.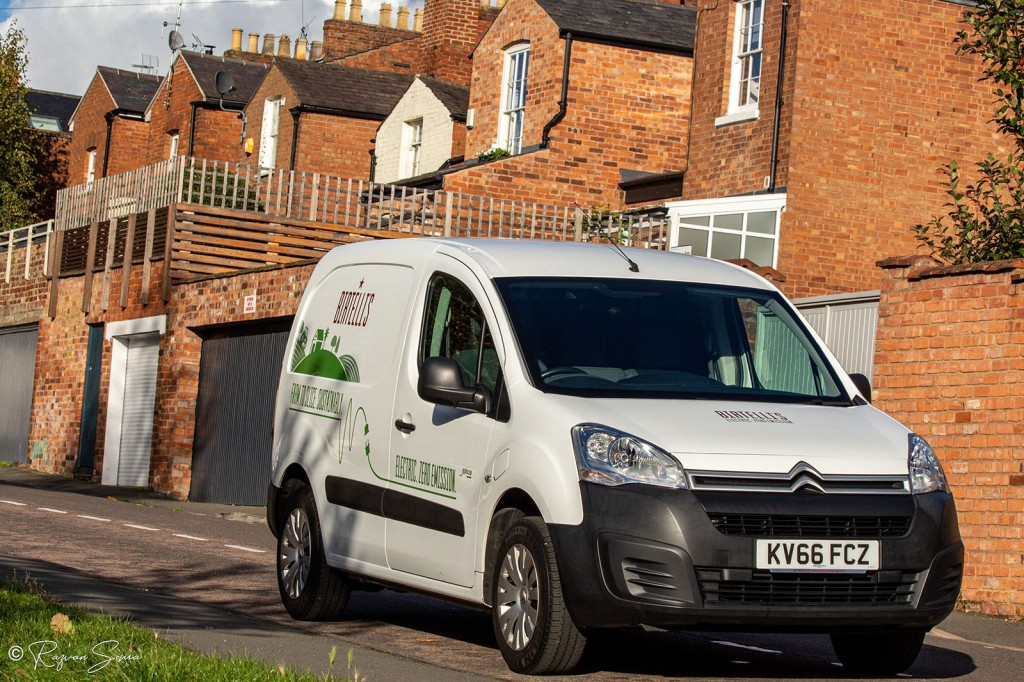 "The main point to highlight is that the van is used primarily to transfer our prepared produce and stock from our central kitchen and depot to our Leamington store, plus other short ad-hoc journeys - and in that respect it is absolutely ideal - to the point that we often only have to charge it once a week," says Biryah.
"Occasionally if we're at full stretch with our fleet of eight Smart cars, it also gets called into action to deliver pizza - but that only highlights its versatility. Its official range of 106 miles may not sound much, and it is certainly impaired in winter, but it is absolutely enough for what we need."
It's when the van has been called up to cover other vehicles that Biryah says it has come closest to running out of charge. However, he points out that even in that emergency situation it hasn't let them down. "Once our couriers didn't arrive and we had to fill the van - and some of the cabin - up with our home-crafted pizza kits to ensure they were sent out to the courier's distribution hub. It was a round trip of around 50 miles, and it wasn't fully charged, but it did the job, albeit adding a few grey hairs as it indicated it had no range for the last few miles back to base."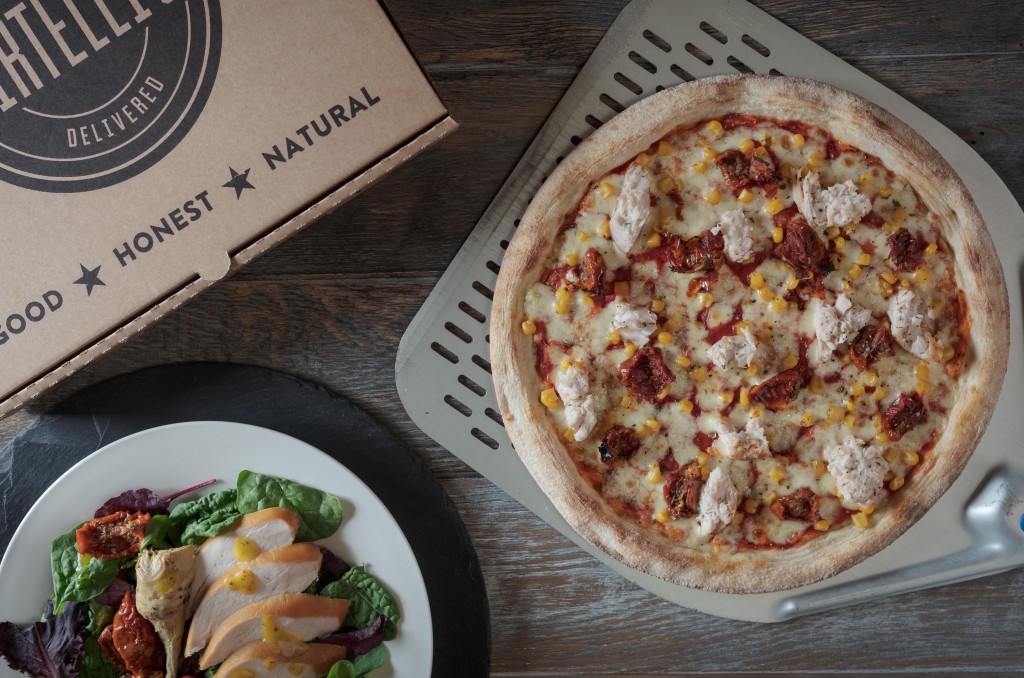 In turn, Biryah has a key piece of advice for anyone thinking of making the switch to an electric vehicle. "It isn't an inconvenience… so long as you plan ahead," he says. "Obviously it can't match the ease of a petrol or diesel vehicle that you can hop in on almost empty and refuel in moments, but if you plan ahead and keep it topped up it can do pretty much anything.
"For longer trips to suppliers further away I have to admit that we have had to hire an engined car. It's rare, and not that much trouble if you plan. I'd rather do that than run around in a combustion engined car all the time just so that these very occasional trips are a little easier."
Biryah is also upfront that his commitment to running electric is driven as much by business values as practicality. "As an independent food delivery business we take our values very seriously," he says. "We are uncompromising about the quality and origins of our ingredients and carefully select produce from ethical and sustainable British producers and suppliers. Why do that if you then compromise further down the chain? By investing in sustainable solutions we help to reduce the impact on our towns and wellbeing of our communities, hopefully making the world a little greener and better place to be.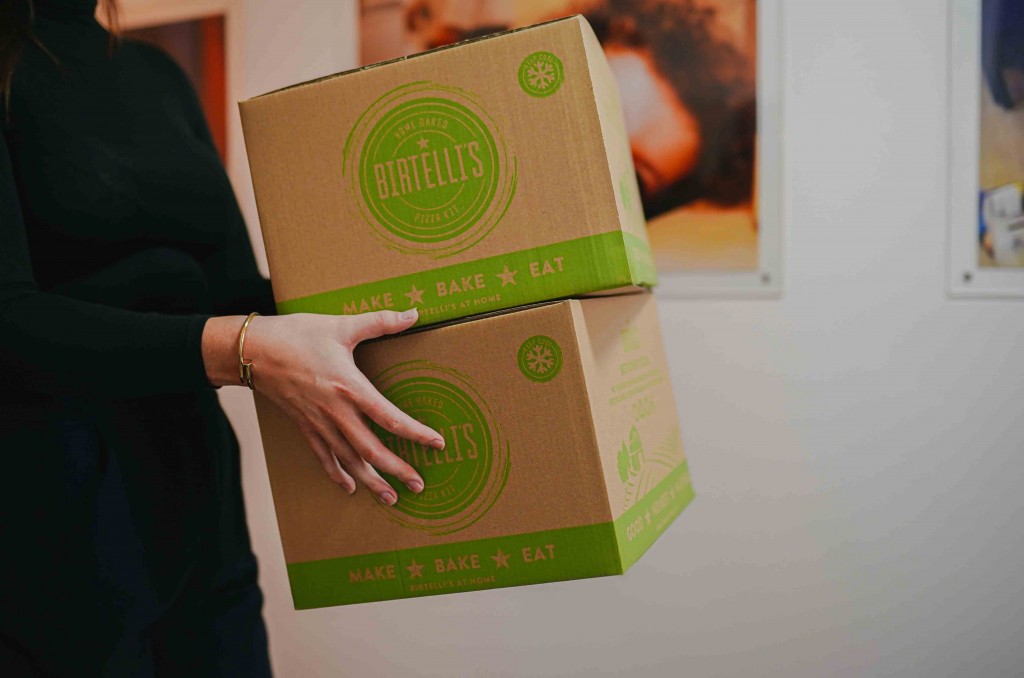 "We always accepted that the overall business case may not stack up to operate a low carbon and zero emission fleet, but the values of the owners were more important than simply making a fast buck. What's been interesting though is how the economic case has developed: we've actually found the electric van very cost-effective to operate over a combustion vehicle, and were pretty relieved we'd made the decision we had during the recent fuel shortage. Even with today's higher prices we're looking at £3.37 for a full charge."
Biryah also notes that customers are increasingly conscious of their orders being delivered in electrically-driven vehicles, and believes that by standing out he's also improving the bottom line. "We often hear back directly from our customers and many say how seeing our fleet around Leamington and Warwick makes them feel good," he says. "It's one thing feeling great when a car pulls up carrying a delicious pizza, but it's even more special when they say they've seen the van on duty around town and taken notice of it - and us - because they like what it stands for."
READ MORE
e-CARS
e-BIKES
e-MOTORBIKES
e-SCOOTERS