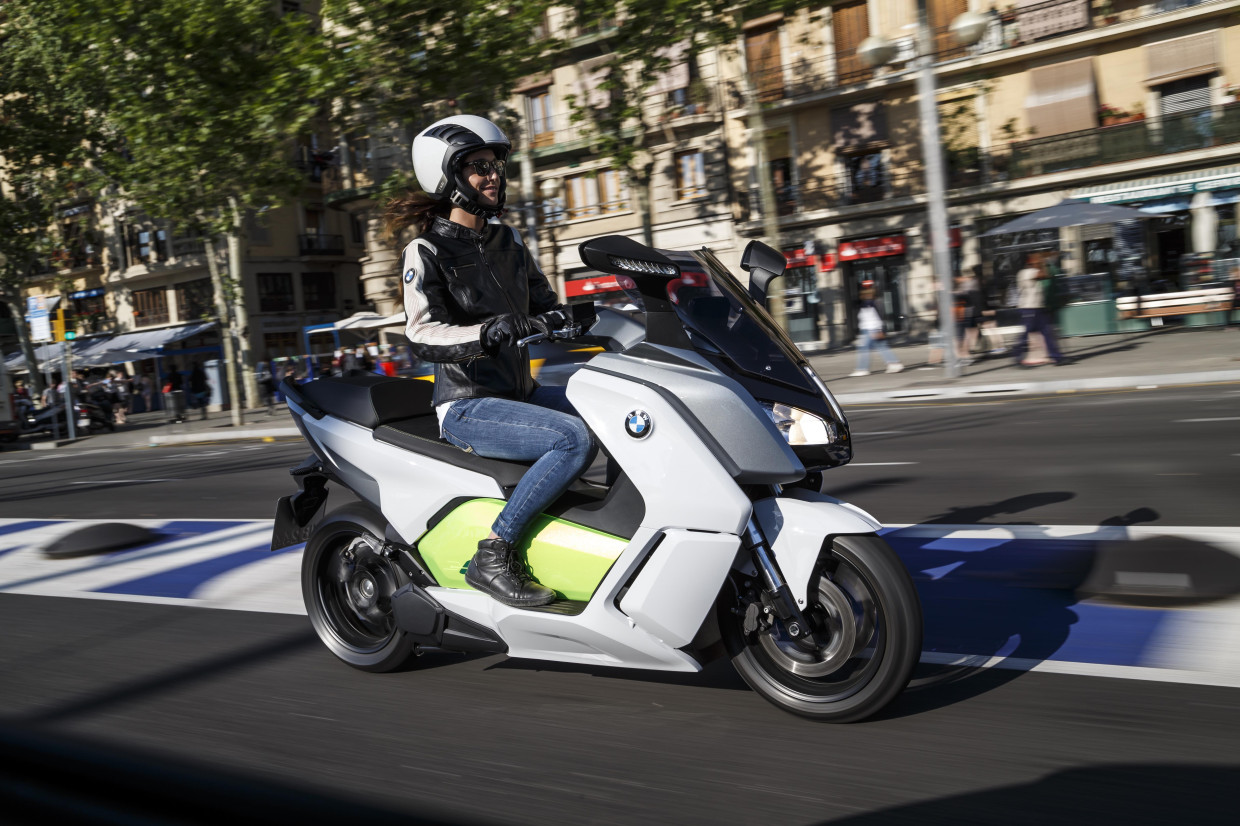 Six years ago I started riding electric scooters. Having notched about 6000 miles in the most traffic-dense parts of inner London (where electric scooters work best) I'm currently on my third version of the BMW C Evolution maxi-scooter, launched in 2014 and but recently discontinued because there's a new model on the stocks. 
My experience has been so positive that when a much heralded, avant garde replacement for the C Evo, the lighter, funkier BMW CE 04, hits the market early next year, I'll be keen to swap to one of those. Electric maxi-scooters aren't everyone's cup of team - or weren't, back in 2014 - but I've "got religion" over the past half dozen years and predict that over the next couple of years EV motorbike demand is going to spread exponentially.
What's the key appeal? Obvious, really: ease of riding, refinement, the potential for home charging, smiling approval from city authorities (who seem to hate every other form of motive power) and absolutely no toxic emissions.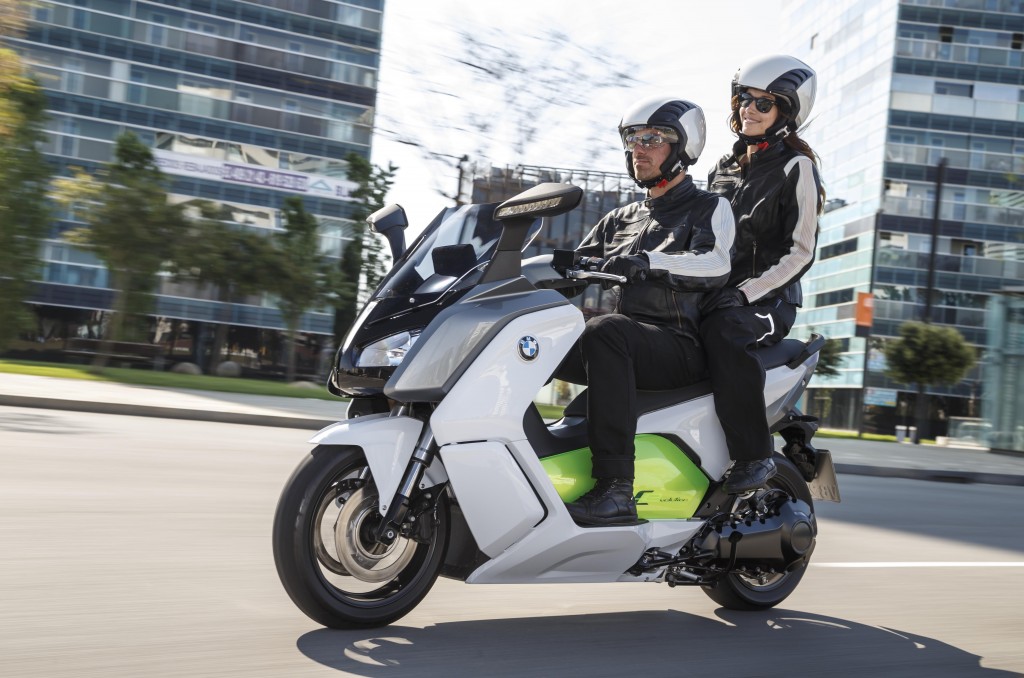 And the drawbacks? The C Evo has a dramatically shorter range than most motorcycles of its size (it occupies similar road space to a 650cc motorbike) especially if you cruise for any distance at 60mph-plus. And at 275kg it's very heavy - in a nice way, admittedly, because the centre of gravity is very close to the floor. Still, the truth is it weighs as much as my conventional 1250cc BMW GS adventure bike.
Back when the C Evo was new there were three special attractions: it was the latest thing, it was amazingly smooth and quiet for its effortless performance, and I really liked the way it looked. Oh yes, and no-one else had one. For its entire life in the UK the C Evo has been a sales failure, hardly surprising given the entry price £13,500, before the government's EV incentive payment, which was then £2500 (£1500 now). What is more, when you rode one of these your street cred didn't amount to much: everyone signed up to the idea in principle but the reality was other bikers reckoned you were some kind of zealot or weirdo.
Even the stated performance figures weren't much of a consolation: with an official 0-62mph acceleration just under 7.0secs the C Evo certainly doesn't seem to pull up any trees. But these figures disguise a quirk: the C Evolution is actually very quick off the mark. So fast, in fact, that up to 20km/h (12mph) the torque has to be limited so you don't lift the front wheel without meaning to, or dump your pillion passenger under acceleration. Another one oddball indicator of the potential is that between 20km/h and 40km/h (12mph to 24mph) the C Evo was until recently the fastest accelerating BMW bike you could buy, excellent for surprising even Fireblade owners with its instant acceleration.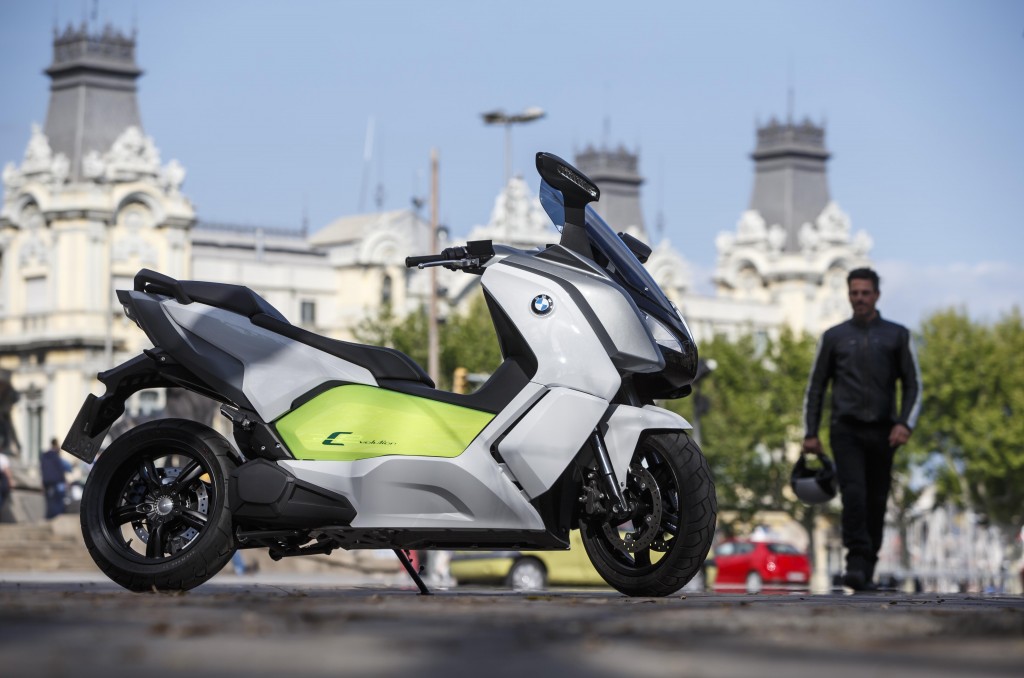 There's no clutch or gear change, which means there's very little potential for operator error. You want to go, so you twist and depart. Rapidly. If you want to stop, you simply close the twistgrip, which activates a regenerative braking phase whose extent is variable according to which of four drive modes you've chosen: Road, Dynamic, Eco Pro or Sail. Sail means the bike coasts with no braking at all, Dynamic gives you the most braking. Eco Pro also has plenty of regeneration but also limits performance and is generally a bit too boring to bother with. There are powerful ABS-equipped friction brakes as a back-up, of course, though around town in Dynamic you hardly need them.
It's the nature of the C Evo's acceleration that's so compelling. The response to the twistgrip is so precise and so instant that the bike is already accelerating strongly before you've even finished twisting, an urgency it shares with the more potent breed of electric car. Chuck in the fact that the response is so eerily vibration-free and quiet, that it suddenly strikes you that an internal combustion engine's dependence on ingesting and firing a column of gas as crude in the extreme. There's a built-in whine from the epicyclic final drive to warn pedestrians of your presence on the road; through your helmet it sounds as if you're propelled by a gas turbine.
The C Evo a very logical machine in construction. The battery is carried in an immensely strong aluminium box that doubles as the chassis platform, with the motor and power electronics rigidly mounted behind, just ahead of the rear wheel. The steering head and rear frame are steel structures to the front and the rear. Drive reaches the rear wheel (and the integral epicyclic final drive) via a toothed belt inside a single-sided coil-sprung swinging arm.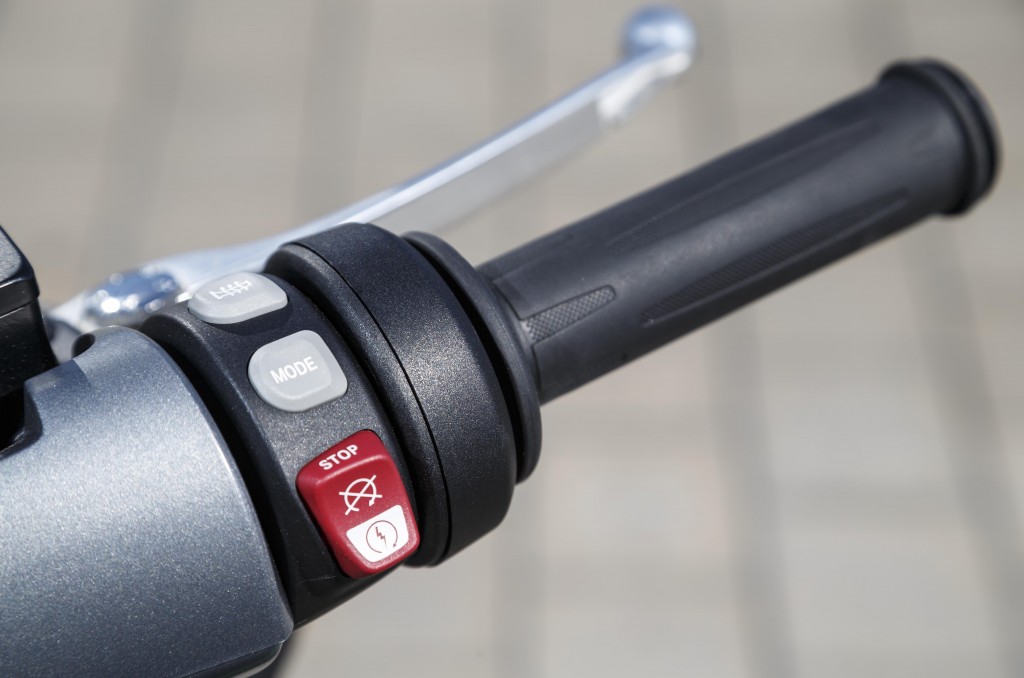 Range has never been a big issue for me. The first of my three C Evos was a loaner from BMW that stuck around for a year and was ridden by half a dozen of us who had the right licences. That original model had a fairly meagre power output below 40bhp, but still felt quick off the mark because of the well-known full-torque-from-zero characteristic of electric motors. I enjoyed it so much that I tried to buy it from BMW, but they offered me a newer example instead. That 15-plate bike had a 65-mile range that fell into the 50s in winter, but it was enough for my short commutes; I enjoyed riding it for a couple of years.
Three years in, BMW revised the C Evo into two similar-looking models, a low-powered version for learners and a higher powered, so-called Long Range model which could now travel 100miles on charges (90 miles in mid-winter). This one now had a 47bhp engine output and, better still, it produced 53lb ft of torque, as much as a high-tune 600cc petrol sports bike, and not much less than a city saloon weighing at least three times more. I swapped my 15-plater for one of these.
This bike has been an invaluable commuter and has given me a great deal of pleasure for nearly four years. It has been totally reliable and because it is robustly built and has lived in a garage, it looks as good as the day it was built. The ride is firm, which makes it agile and quick-steering despite the weight, but perhaps its best dynamic feature is its very impressive low-speed stability and steering precision at walking pace, surprisingly helpful in busy traffic.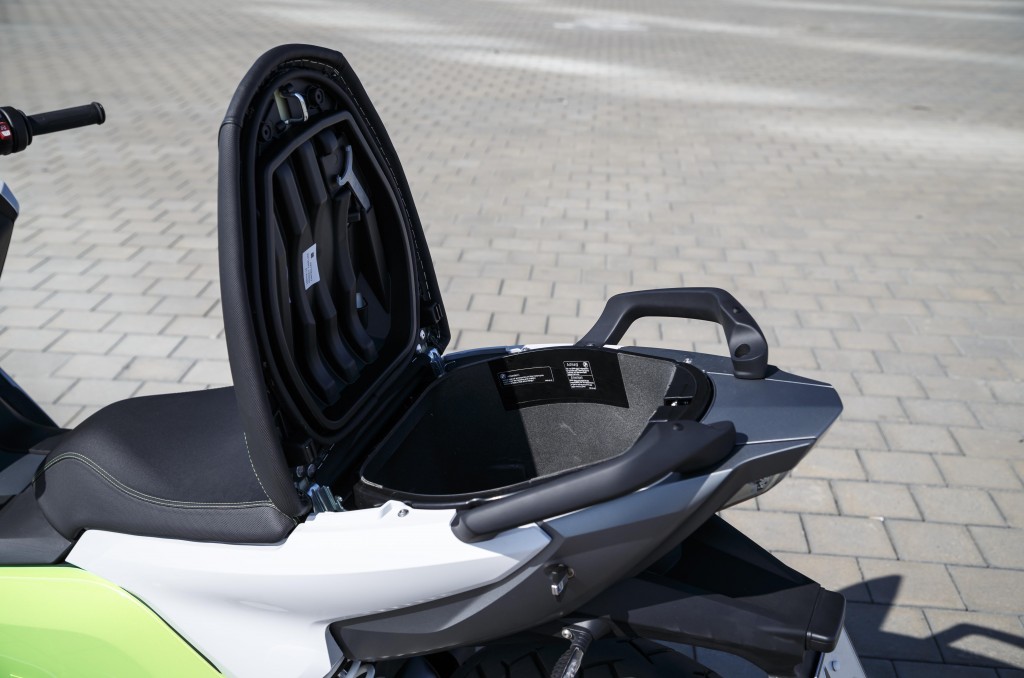 The weight can be an issue (you learn to avoid riding your C Evo front-first in downhill parking spaces) though even then you're saved by a reverse gear. Press the red "R" button on the left-hand switchblock, twist the right grip and it goes gently backwards.
For the time being, the prices of electric scooters will probably continue to be a deterrent for many (though there's progress on that score with the forthcoming CE 04). I was able to do good deals on my C Evos because the bike wasn't a sales success, but the funky new 2022-launched model already promises to be dramatically more popular. But what the hell? I already know I want the new one. They're the future.
READ MORE
e-CARS
e-BIKES
e-MOTORBIKES
e-SCOOTERS
Are e-scooters legal in the UK?