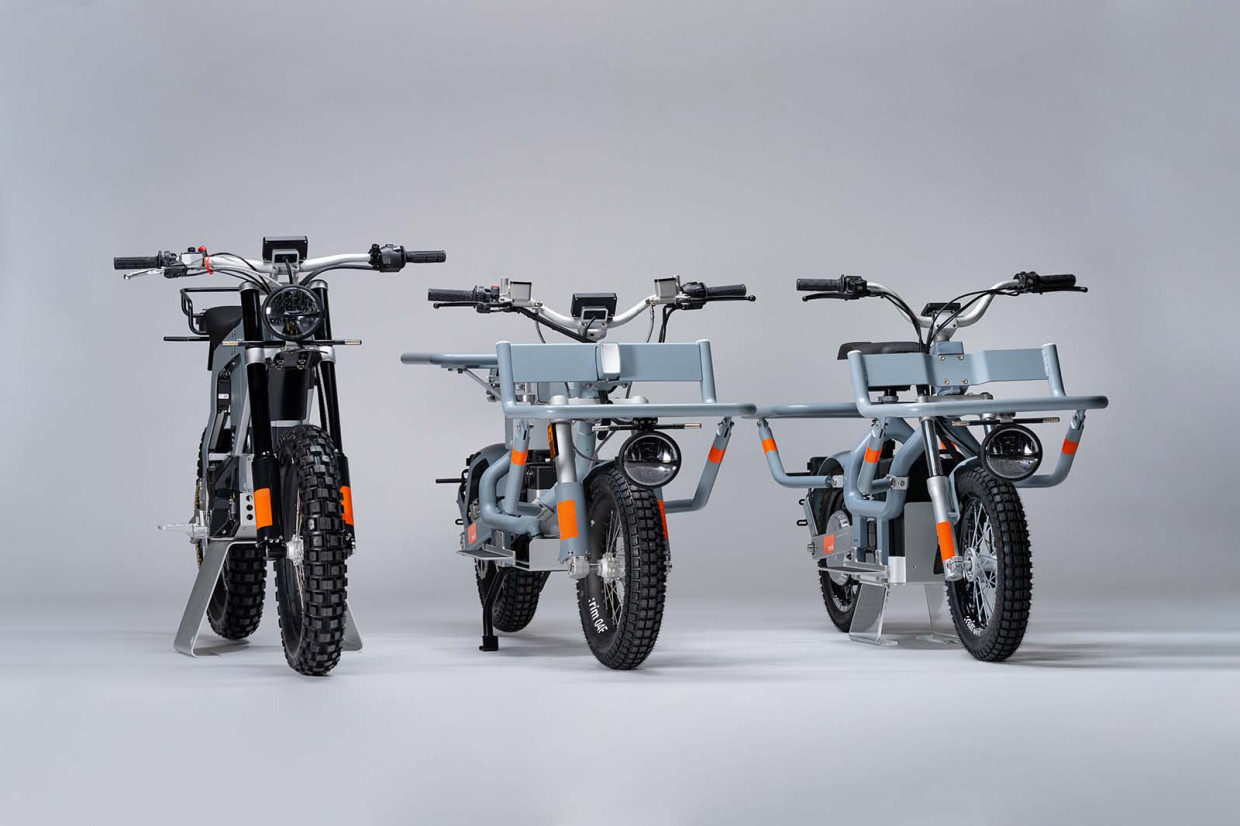 Swedish lightweight electric motorbike manufacturer Cake has launched a number of new updates to the built-in connectivity capabilities in its bikes.
Displaying at this year's CES 2022 in Las Vegas, the brand confirmed new updates would be made to the Ridecake connectivity app, with fleet managers now being able to monitor and manage their vehicles via fleet management systems.
The updates will be applicable to all current and upcoming models as well as the majority of existing Cake motorbikes. Connectivity features are available through the Cake Connect module which is fitted to the motorbike, with the new features usable through the Ridecake mobile app.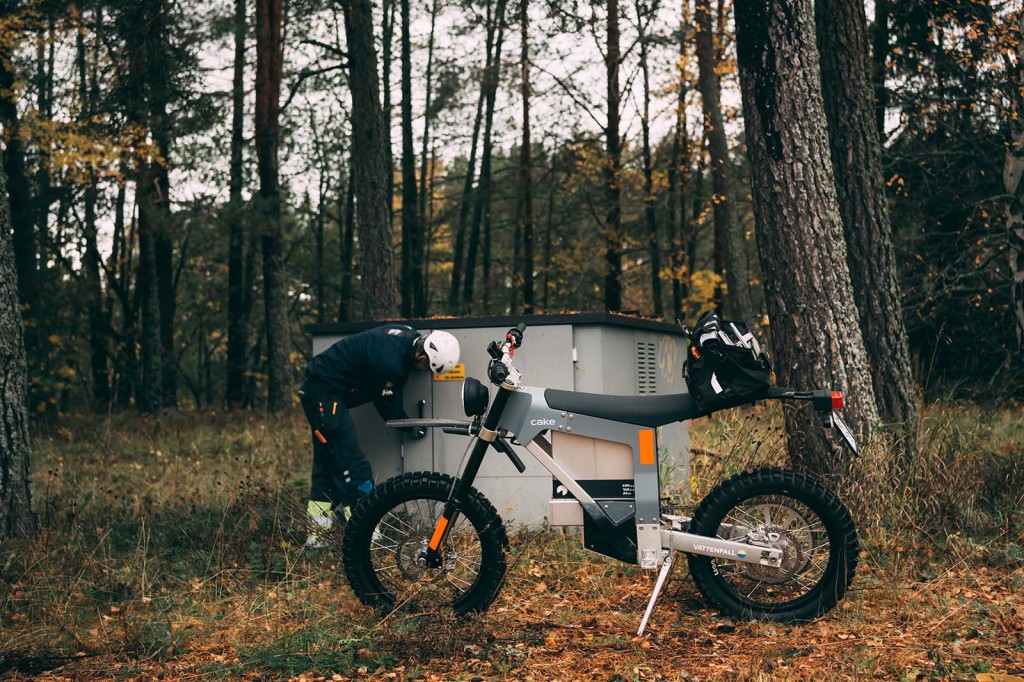 The update will allow riders to modify the bikes drivetrain characteristics by adjusting torque, the top speed and the regenerative braking system. 
Cake says this will allow owners to customise their bikes to suit performance needs and riding styles. 
New anti-theft features will notify owners if the bike is being moved or stolen, with a GPS tracking system allowing users to see the real-time location of the bike.
Following the launch of the Cake :work series the new updates will help with the implementation of Cake bikes into current existing professional fleets. 
New updates will allow fleet managers to monitor and manage any Cake motorbikes and get real-time data on the location of a bike, how much range it has and its battery status. 
 
As previously mentioned, Cake recently launched the :work series of electric motorbikes aimed at last mile delivery.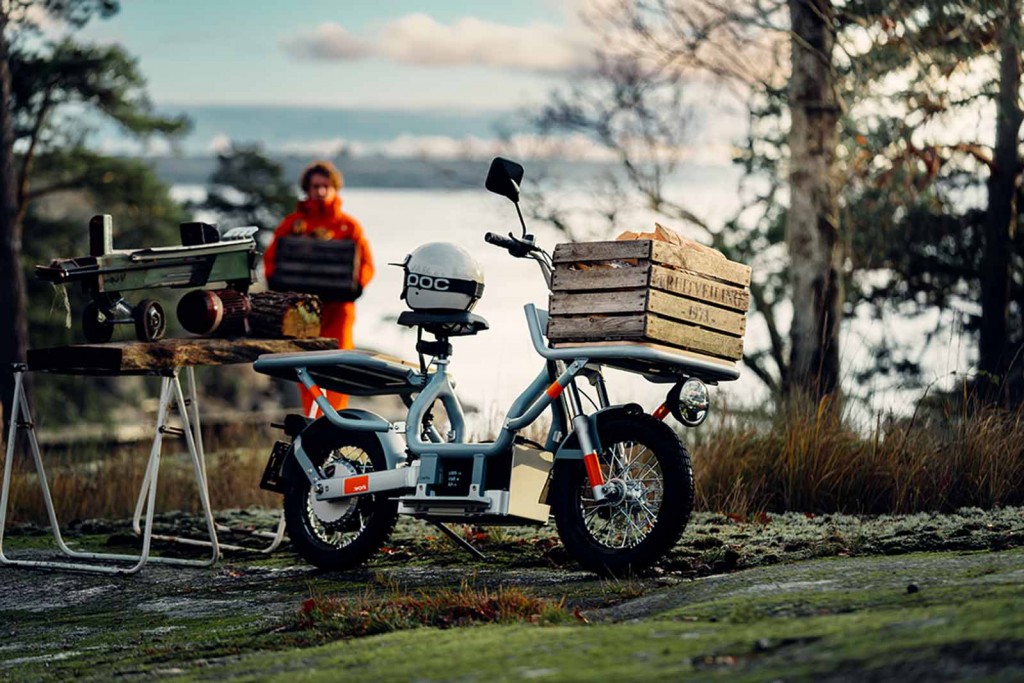 Three bikes make up the :work line-up and are based on the Swedish brand's Kalk electric motorcycle, Osa electric utility bike and the Makka electric moped. 
Makka :work is the smallest model in the line-up and has a 68-mile range. It has a top speed of either 15.5mph or 28mph depending on the variant you go for. 
The mid-level Osa :work offers a slightly bigger range of 99 miles and can tow Cake's new Carla Cargo and Faro trailers to haul loads of up to 1500 litres. Depending on its use, you can opt for a 15.5mph, 28mph or even a 56mph version.
Kalk :work is a range-topping e-motorbike with a range of 52 miles and a top speed of 56mph. Emphasising its all-terrain credentials it has 18-inch off-road tyres. It has clever ride modes which Cake says makes it ideal for surveillance, service, and patrolling in remote locations.
New accessories have been added to the firm's range to meet the needs of last-mile delivery drivers. The Makka :work and the Osa :work both gain front and rear carriers, allowing riders to transport tools or parcels. Both models also include external power outputs, so the bike's battery can charge a phone or power a heavy-duty tool.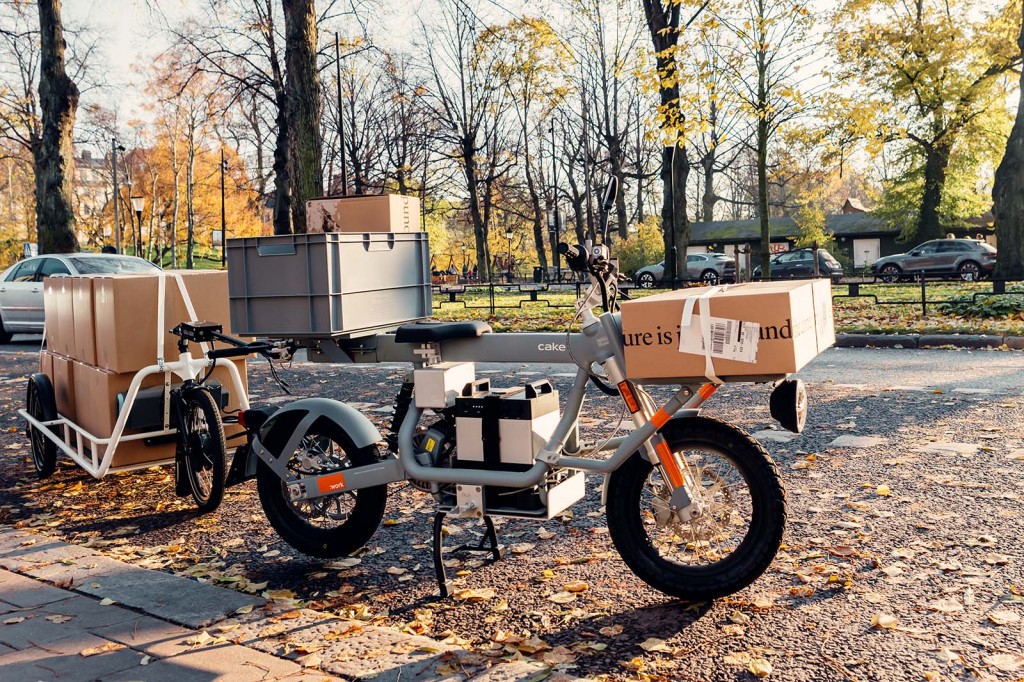 "The CAKE :work series offers the immediate potential of moving last-mile deliveries and mobile workforces away from traditional solutions, clearly exceeding the efficiency of both cars and bicycles, making this initiative our single most important contribution to date in speeding up the process towards a zero-emission society", said Stefan Ytterborn, founder and CEO of Cake. 
"Any industry that handles large volumes of short-haul transportation of both people and goods understands the daily struggle with traffic jams, parking fines, and the need to find both economical and sustainable fossil fuel-free vehicles. At Cake we truly believe that the future for last-mile deliveries will be electric and run on two wheels."
READ MORE
e-CARS
e-BIKES
e-MOTORBIKES
e-SCOOTERS
Are e-scooters legal in the UK