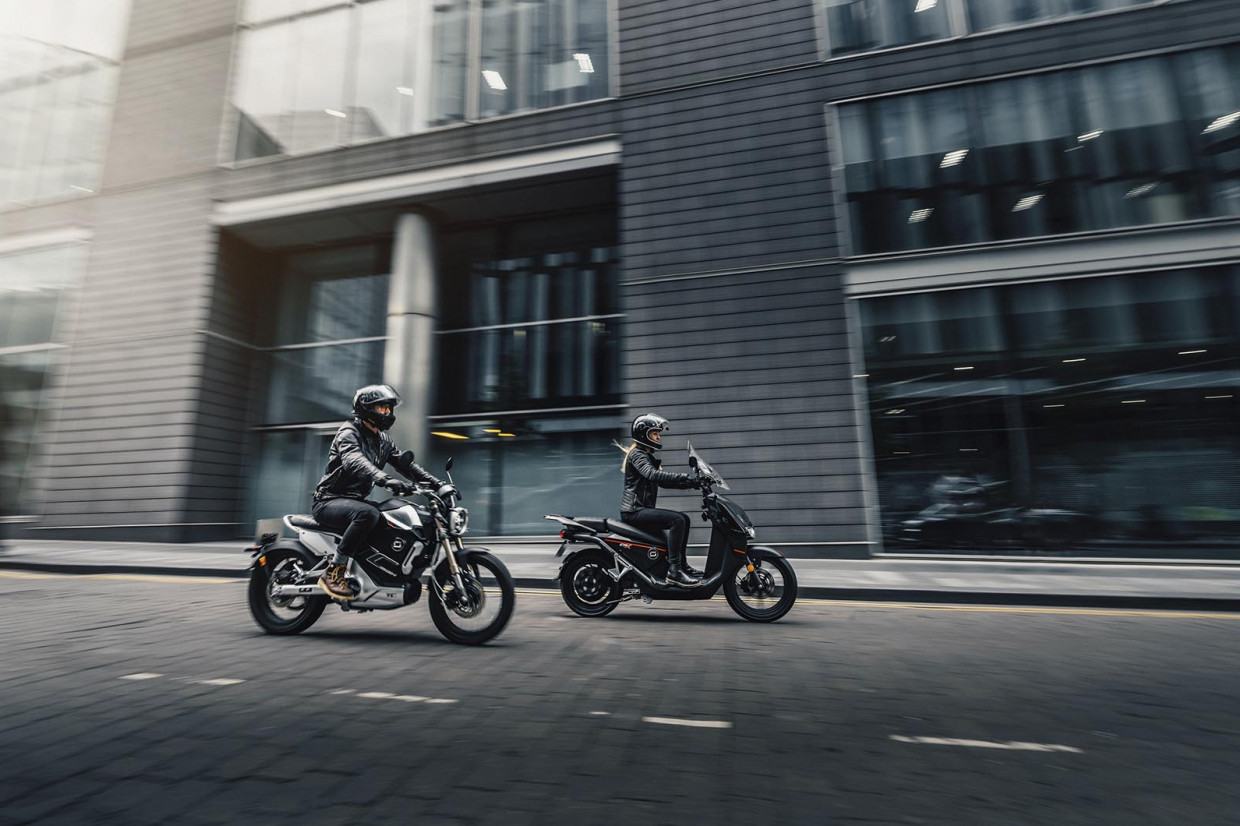 Would you believe us if we said an all-electric motorbike and scooter brand outsold Ducati and Aprilia last month? 
Well, Super Soco has done just that, becoming the first fully electric brand to feature in the top ten best-selling motorbike brands sales list.
Figures from the Motorcycle Industry Association (MIA) show that Super Soco was the tenth best-selling brand in November, outselling the likes of Suzuki, Ducati and Harley-Davidson.
Last month the Super Soco CPX was the best selling scooter in the UK, with 176 new registrations, accounting for 33% of electric powered two-wheeler sales for November.
The electric brand recently launched an all new CU mini electric scooter, which debuted at this year's Motorcycle Live, and also sells the entry-level 50cc-equivalent CUx scooter and TSx motorcycle, as well as the 125cc-equivalent CPx maxi scooter and TC and TC Max motorcycles.
Top ten best selling motorbike brands November 2021
Honda 952 sales
Yamaha 656
Lexmoto 503
Triumph 457
Royal Enfield 455
KTM 423
BMW 417
Kawasaki 289
Piaggio 238
Vmoto Super Soco 236
READ MORE
e-CARS
e-BIKES
e-MOTORBIKES
Seat Mo 125 electric scooter review
e-SCOOTERS
Exclusive: E-scooter CO2 saving
e-WORLD
The hydrogen plane aiming to make flying emission-free