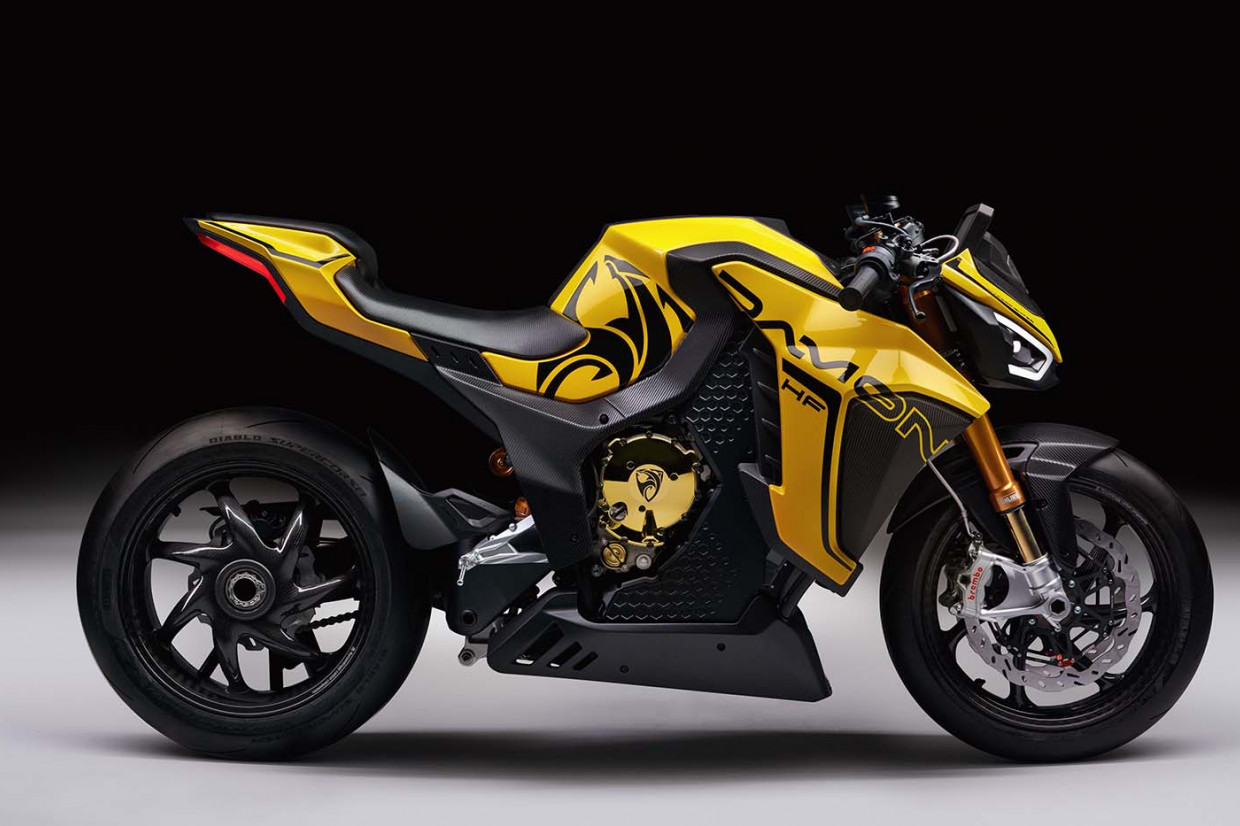 Electric motorbike firm Damon has unveiled its new fully electric HyperFighter motorbike at this year's CES show in Las Vegas. 
The Canadian brand's new e-motorbike comes in three guises, the Colossus, the Unlimited 20 and the Unlimited 15.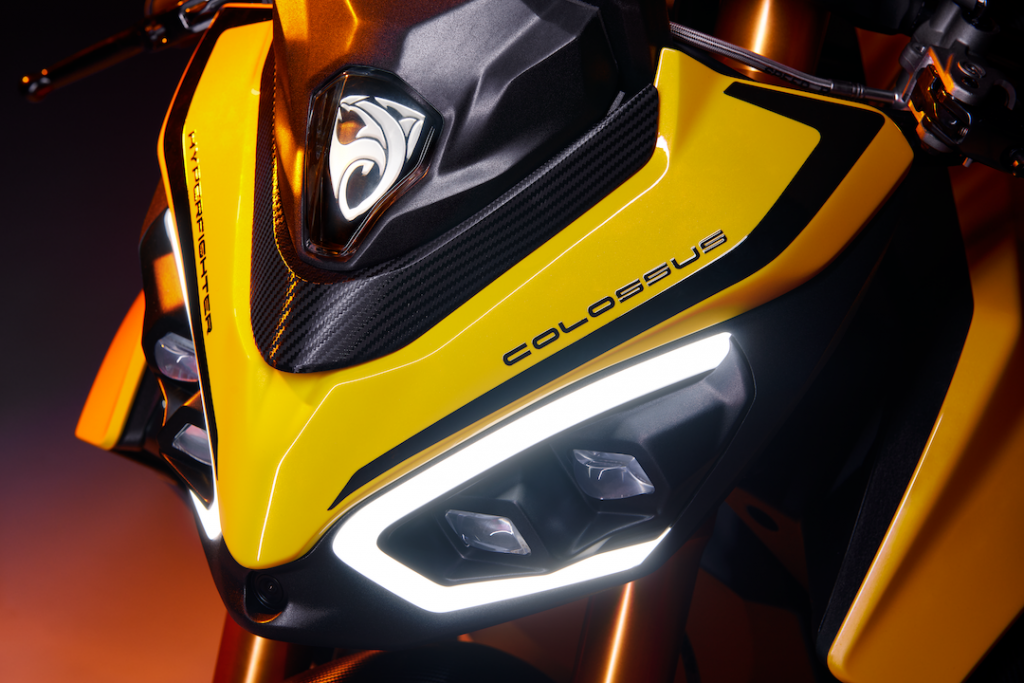 The Colossus and Unlimited 20 models both feature a 20kWh battery with a claimed range of 146 miles, a top speed of 170mph and a whopping 197bhp. However, the range-topping HyperFighter Colossus gets premium wheels, uprated suspension and brembo brakes. 
The Unlimited 15 has a slightly smaller 15kWh battery and a claimed range of 120 miles and a top speed of 150 mph.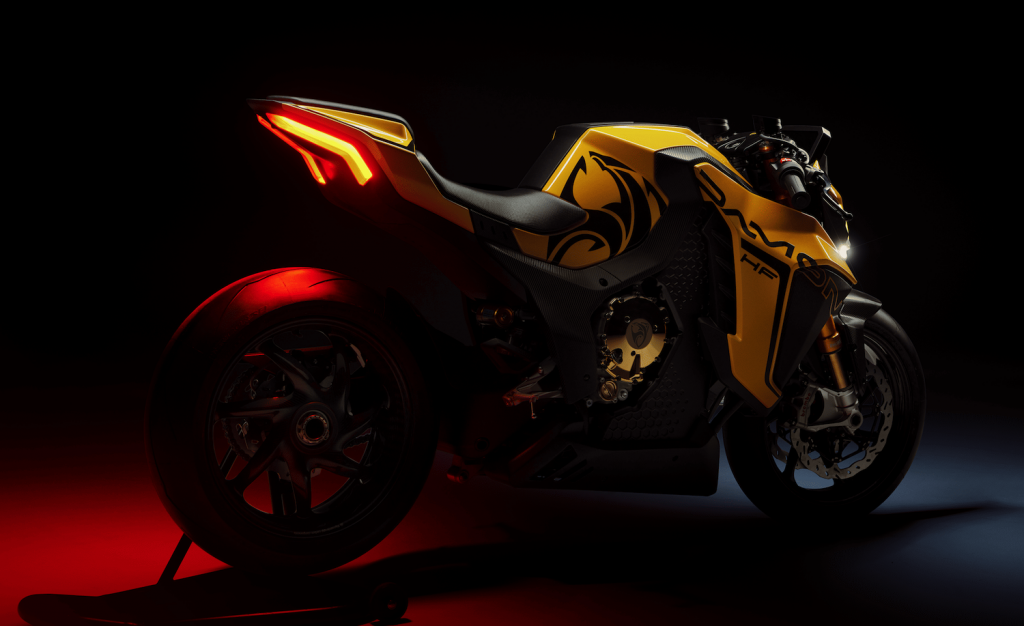 The new street fighter motorbike uses the same monocoque as the previously revealed HyperSport model, as well as the Hyperdrive powertrain. 
HyperFighter motorbikes also get all the technological features used on the HyperSport, including a 360 degree camera to help warn riders of hazards and a Shift feature to help riders adjust the handlebars and footpegs.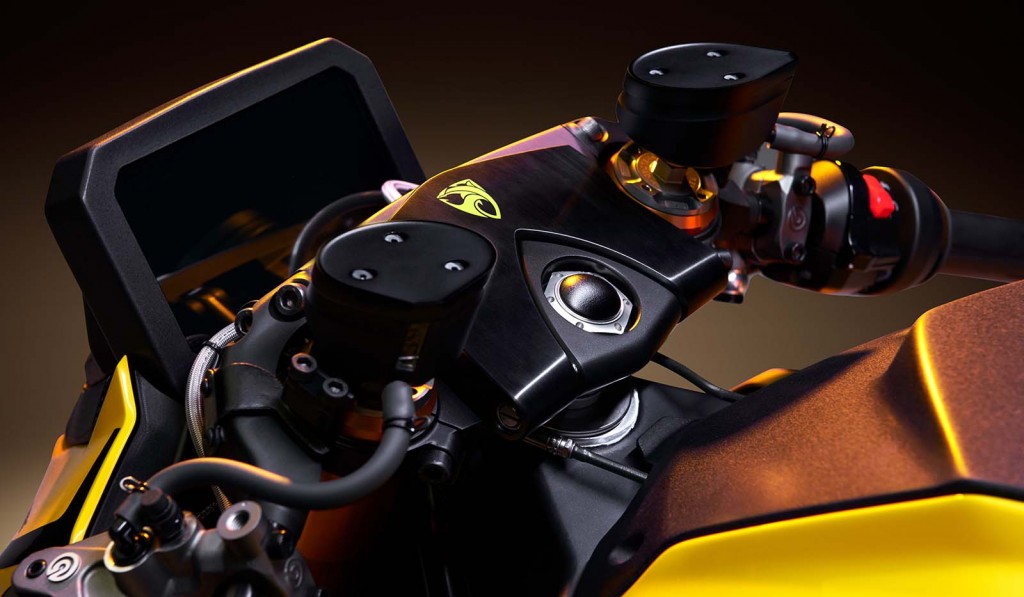 In the US, the HyperFighter Colossus will cost $35,000 (£25,780) with the Unlimited 20 costing $25,000 (£18,407) and the Unlimited 15, $19,000 (£13,990).
Damon has not yet shared any news on UK pricing or availability.
Damon Motors boss Jay Giraud described the HyperFighter as "a stripped-down demon of a bike that is not for the faint of heart." He added that Damon was positioned to "continue to innovate and rapidly scale to bring the world's most electrifying motorcycles to market."