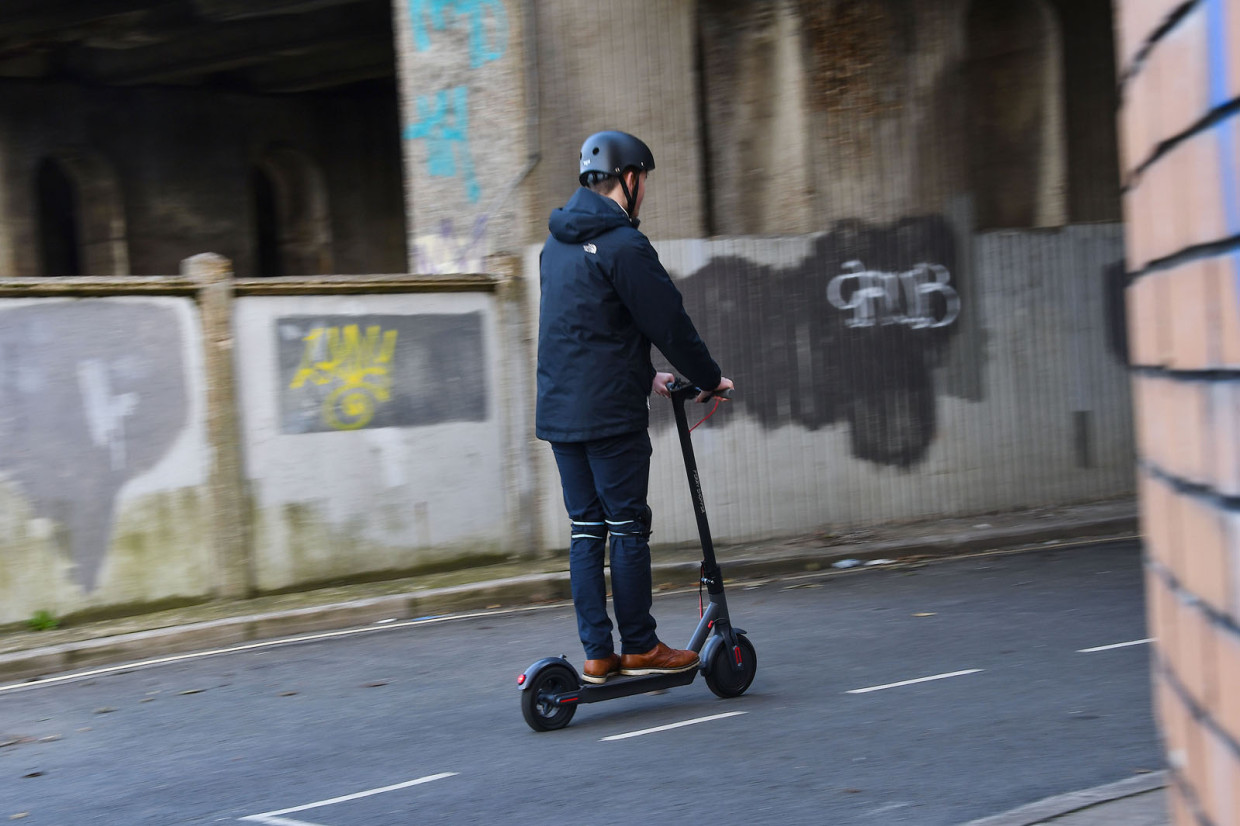 There were 882 accidents involving e-scooters on the roads of Britain in a year, according to new data - with three riders killed as a result.
The information has been revealed by the Department for Transport (DfT), using data provided by police forces across the UK. The data will be considered by the government in the coming months as it evaluates whether e-scooters should be made fully legal for use on Britain's roads.
E-scooters can only currently be used on Britain's road as part of authorised trial schemes. While it is legal to buy a private e-scooter, you can only legally use them on private ground. 
The data is for a 12-month period running from July 2020 until June this year, although it has only recently been released after being processed by police forces and the DfT. 
What are the headline statistics?
In the 12 months that ended in June 2021 there were 882 accidents involving e-scooters, of which 172 (around 20%) were single-vehicle accidents.
There were 931 casualties resulting from those accidents, of which 732 were e-scooter users. Sadly, three people – all e-scooter riders – were killed. The DfT estimates that 253 were seriously injured, and 675 slight injuries. 
Aside from e-scooter riders themselves, pedestrians were mostly likely to be injured in accidents, with 37 seriously hurt and 94 slightly injured. Pedal cyclists accounted for a total of 36 injuries, with car occupants accounting for 13 and motor cyclists 11.
What is significant is that aside from dips during the national lockdowns during the 12-month period, the number of accidents generally rose through the year, to a high of around 120 in June 2021.
Delving into the details
The data shows that the bulk of e-scooter riders to be injured were male, with 565 men hurt compared to 132 women (from accidents where the casualty's sex and age were recorded). And younger people were most likely to be involved: 257 of those injured were between 10 and 19, with 217 aged between 20 and 29. Predictably, then, the most likely demographic to be injured were males aged between 10 and 19, who accounted for 2076 injuries. 
At the other end of the spectrum, there was just a single injury aged 70 or above. Meanwhile, the most common time of the day to have an accident on the e-scooter? The afternoon, specifically around 1600hrs. 
The DfT's data doesn't differentiate between rented e-scooters that are part of legal trials, and privately owned e-scooters. And the accident data gives no indication on how the injuries occurred, or if the e-scooters involved were being ridden legally.
Where did the most accidents happen?
This won't surprise you: more than half (53.5%) of all e-scooter accidents in which people were injured happened in London (well, specifically in the area covered by the Metropolitan Police).
While the DfT states didn't include any comparison to e-scooter usage, that likely reflects the fact that the capital and its boroughs are home to the most legal e-scooter rental schemes.
The West Midlands was next up accounting for 3.9% of accidents involving casualties, followed by Hampshire (3.8%), Sussex (3.3%) and Kent (2.9%).
Putting those figures into context
In total, the DfT reports that there were 119,850 people injured in road accidents for the year ending in June 2021, including 1390 deaths. The vast bulk of those injured were car occupants, followed by cyclists, motorbikes and pedestrians.
The good news: in total road casualties were down 9% compared to the 12 months ending in June 2020, and 28% down on the three-year average for 2017 until 2019.