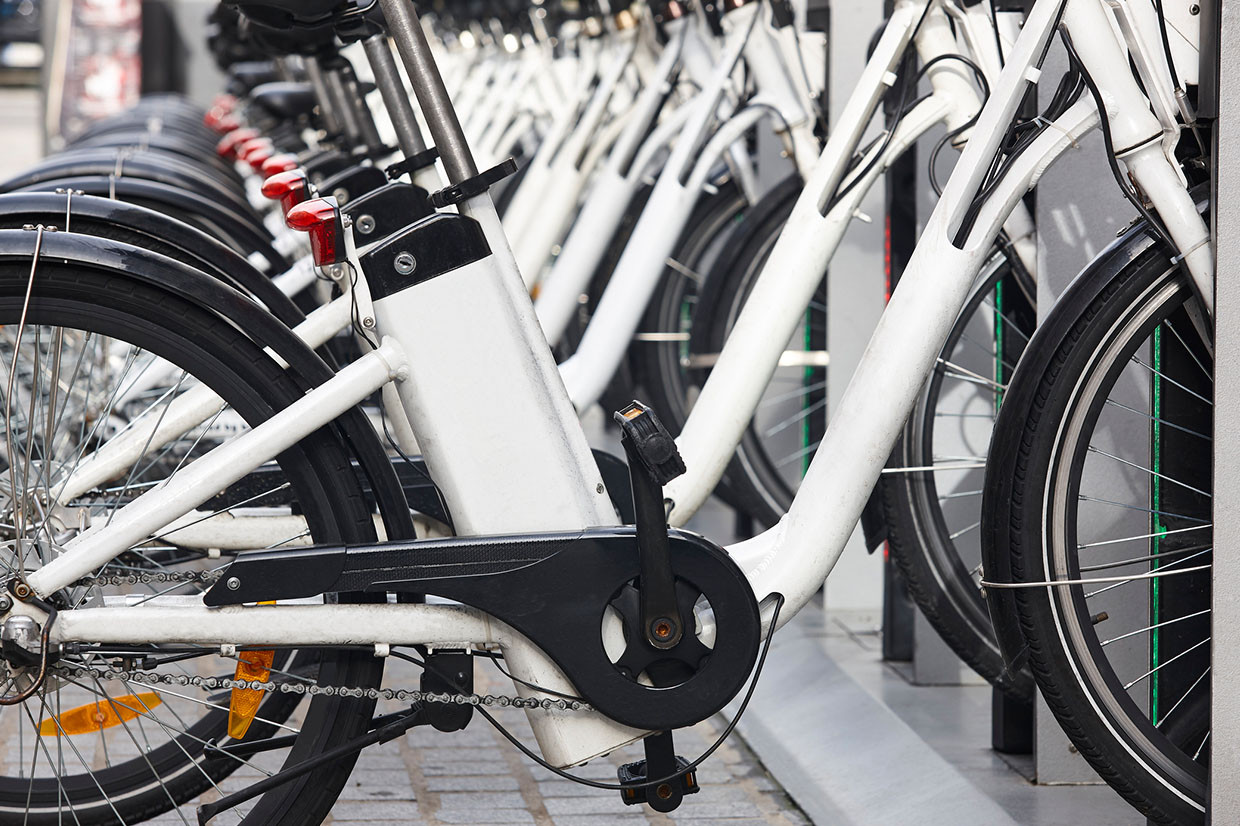 Reducing our carbon footprint – as a society and individually – is a defining challenge of our day. According to research by OVO Energy and the Carbon Trust, the average UK citizen is responsible for around 5.6 tonnes of CO2 per year.
As OVO Energy points out, 24% of our carbon footprint comes from transport. The less-efficient the transport we use, the more we grow our footprint. So, everything we can do to limit journeys – or, more practically – limit the impact of our journeys adds up.
Making big lifestyle changes can be hard – buying an electric car for example makes great sense and is easier than you think, but it may not be the right step for you right now. Luckily, there are lots of little changes we can make that all add up to something much more than the sum of their parts.
That's why we've partnered with OVO Energy. OVO Energy is driven by a fresh approach to home energy: using 100% renewably sourced electricity, and planting a carbon-fighting tree for each and every one of its members (1.9 million to date) through a partnership with the Woodland Trust. It's all part of OVO's commitment to becoming a net-zero carbon business.
OVO Energy has got plenty of tips for helping you to reduce your carbon footprint in every element of your life. But here are our top ways to help you move more efficiently.
Find out more about OVO Energy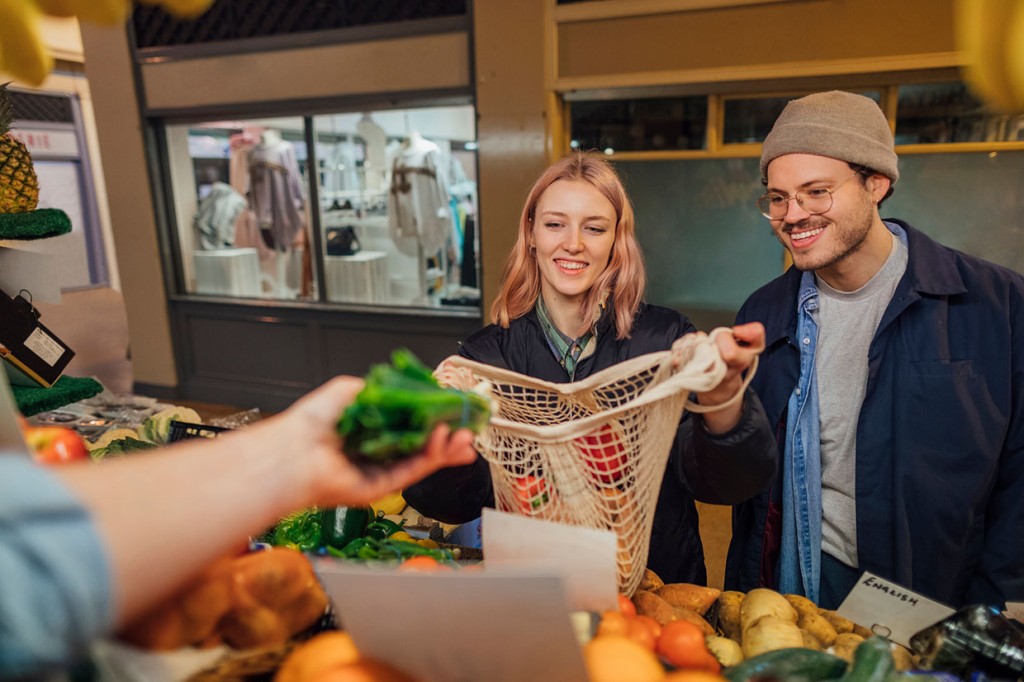 1. Shop locally; buy ethically
There's an easy way to start limiting the impact of your journeys: stay local. Doing more shopping closer to home or a walk away means you can support more local independent businesses that often use local suppliers. That potentially cuts the impact of the supply chain compared to supermarkets, as food that is transported a shorter distance has less impact. 
Why not find a local farmers' market or sign-up for veg box deliveries from a brand such as Abel and Cole, which will deliver the package to you in one of their 2400+ electric vans.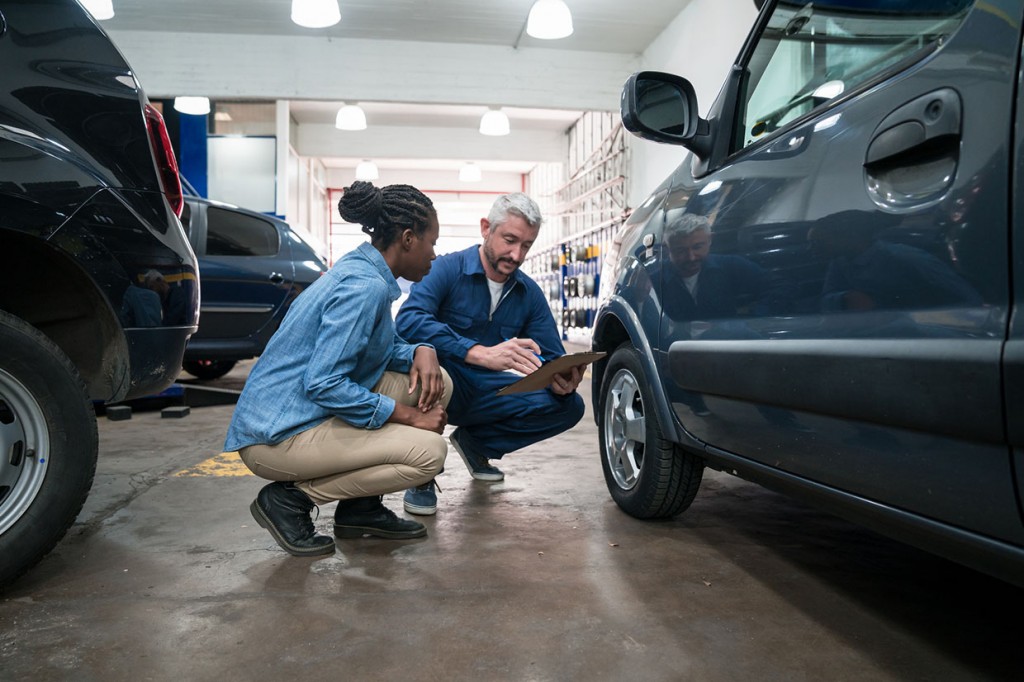 2. Drive more efficiently
If you do have to commute by car, getting it serviced regularly helps ensure it's working at its most efficient, so your emissions and fuel consumption stay as low as possible. Ensuring your tyre pressures are at the correct level can also reduce rolling resistance, which means more fuel-efficient motoring. Michelin reported in 2015 that UK motorists wasted £250 million on fuel per year by driving with the wrong pressures – proof that small changes add up. On the road, use your cars' cruise control to keep acceleration consistent and your braking to a minimum. If eco-specific driving modes are available, use them.
3. Heading across town? Rent an e-bike
Travelling across town? According to University of Oxford research, swapping from four wheels to two, just once a day, reduces your carbon emissions by 67%. Imagine how much good you could do over a week. Owning a bike or e-bike and riding it daily means an infinitely healthier lifestyle (check out our Move Electric e-bike reviews, to find the best for you). Alternatively, many cities now offer bike – and e-bike – hire schemes that give the same benefits without the commitment of ownership. OVO Energy, for example, has partnered with Nextbike to support their schemes in Cardiff and Glasgow – creating an OVO Bikes Green Route spotlighting sustainable local businesses worth visiting.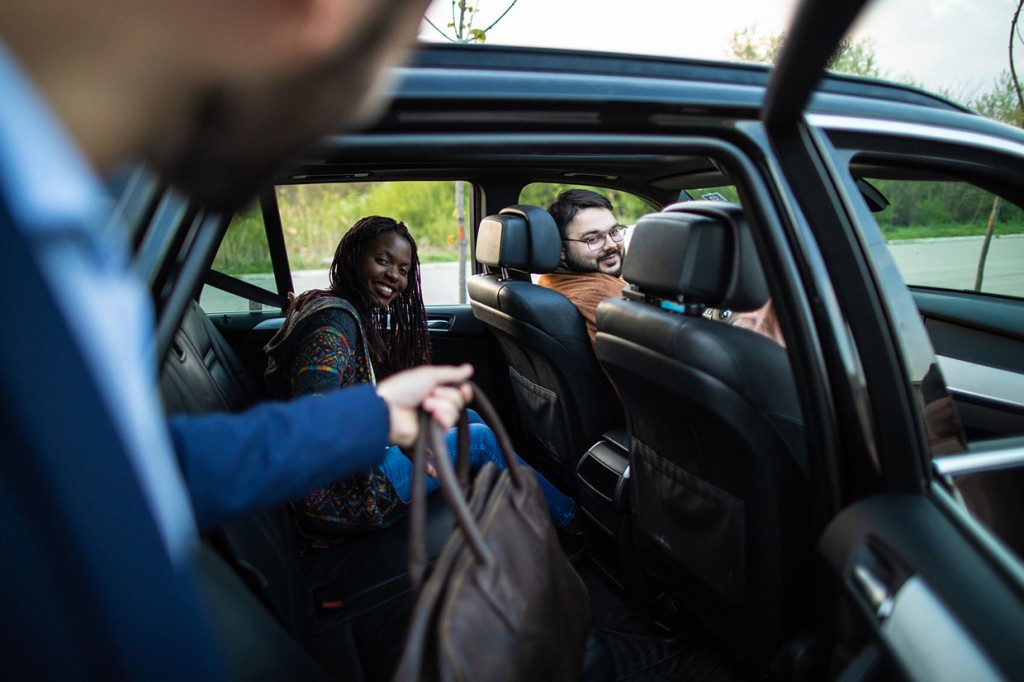 4. Going further? Share your ride
More people in one mode of transport means fewer journeys, fewer cars on the road, less congestion and a significant reduction in carbon emissions. For every journey, make train, tram or tube your first choice, as all have a lower impact than travelling by car. According to the Department for Business, Energy and Industrial Strategy, rail journeys are roughly 4x more efficient than travelling by car. If you do have to commute, head to a meeting, or enjoy leisure activities with friends, consider carpooling to reduce the number and impact of your journeys. Or make the most of ride-sharing apps such as Liftshare and BlaBlaCar. Liftshare says that if half of UK motorists shared a ride one day a week, it would cut congestion by 10% and traffic jams by 20% – and an idling car can produce up to twice as many exhaust emissions as the same car in motion.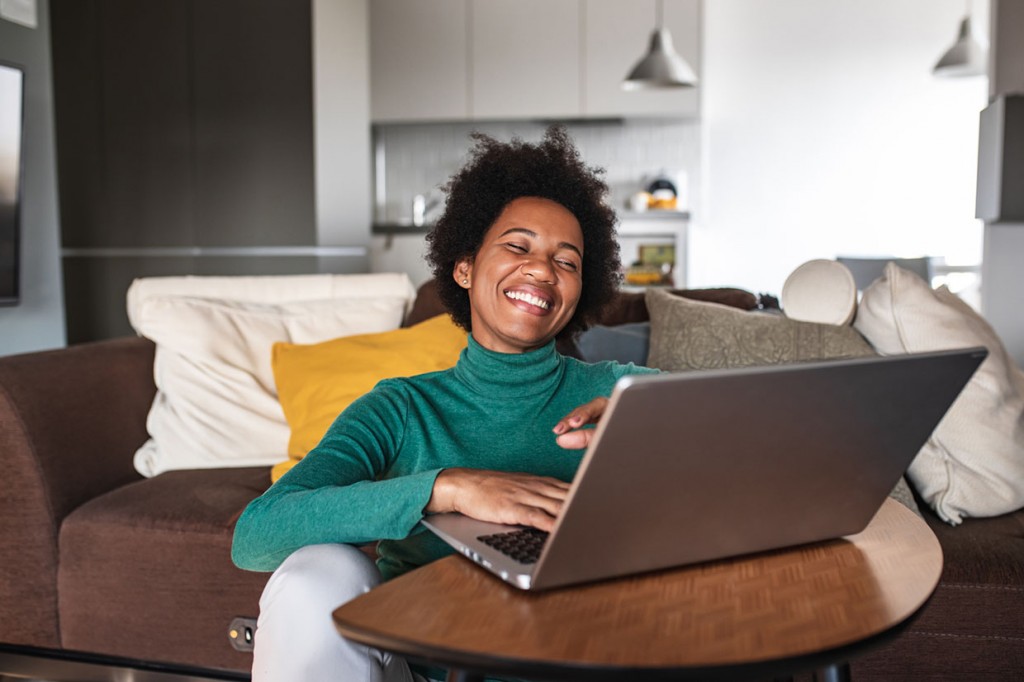 5. Make a virtual trip
The last two years have impacted our ability to see loved ones, but with those restrictions came new opportunities to spend time together virtually. So, make the most of it. If you can, catch-up with family and faraway friends more regularly on a video call, or find new friends through online gaming and networking platforms. For work, if a quick video catch-up with clients and teams makes more sense than crossing the country or heading into town, do it.
6. Hire an electric car for the day or the weekend
Buying a new electric car is a great way to cut your carbon footprint, but it may not be the right time for everyone. You'll also need to discover which type of car is right for you before you commit – something small and city-friendly, or larger with longer range. Luckily, you can sample electric driving before you buy. Rental firms such as Hertz, Avis and Enterprise offer electric models, and some manufacturers – such as Kia and Vauxhall – offer extended 48-hour test drives. Want none of the hassle of ownership, with the benefit of an electric car when you need it? Car clubs, such as Zip Car and E-Car Club are another great way to immerse yourself in the world of EVs. You can find out more about the practicalities of car clubs and the benefits of joining one in OVO Energy's blog.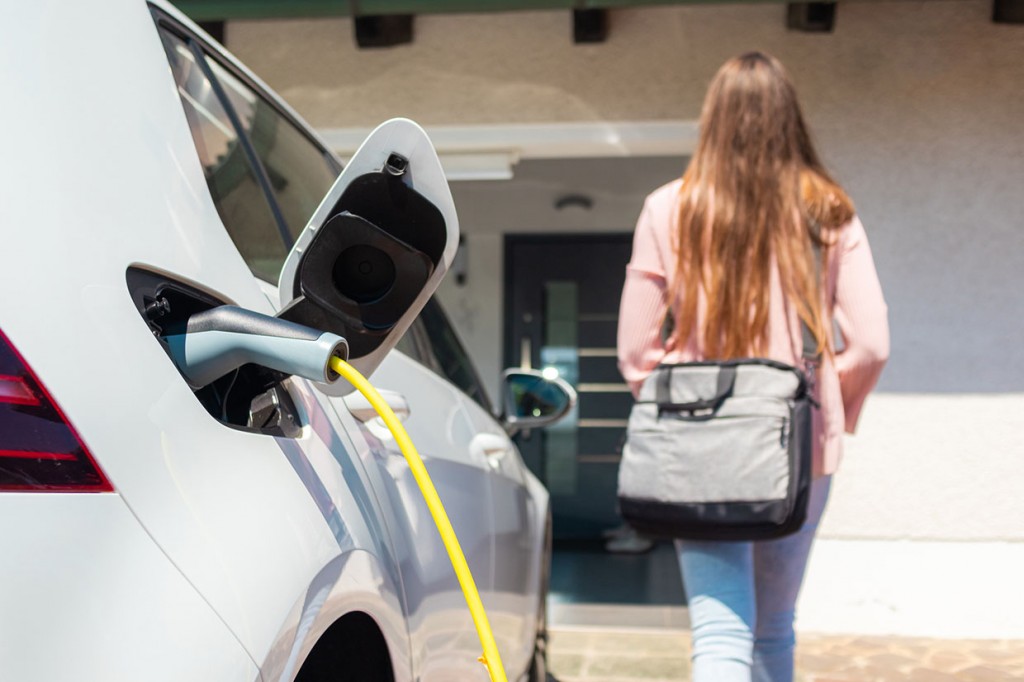 7. Get a home charger installed
According to the RAC Foundation, most cars in the UK spend 96% of their time parked up. As a result, 80% of charging is done at home. So, if you have a driveway, it's definitely worth considering a home charger. It will be ready for when you do buy an electric car, for when friends who own an electric car come round, or it's a selling point if you move home. It's worth remembering that OVO Energy's award-winning partner Vanarama is currently offering a free smart charger when you start a new EV leasing agreement. OVO Energy can assist with home smart charger installation – offering exclusive savings with a range of manufacturers and £70 off the purchase price for OVO Energy members. Take advantage of OVO Energy's new Drive + Anytime tariff, which considers the type of use, not time of use. Boasting a rate of just 5p per kWh whenever you charge your car using the smart charging schedule, it will reward you for using energy from the grid when it's cheapest and greenest.
8. Opt for a plug-in hybrid
Not quite ready to go fully electric? Why not opt for a plug-in hybrid. You can make the most of the hugely cost-effective benefits of home charging and the occasional on-the-go top-up, while still retaining the flexibility of petrol range and splash-and-dash convenience for longer journeys. The average UK commuter travels 10.4 miles per day and with 20mph speed limits in most city centres, you'll soon find you're driving more electric miles than petrol, without ever exceeding the switchover speed. To learn more about how plug-in hybrids work and the differences between them head to the OVO Energy hybrid car guide.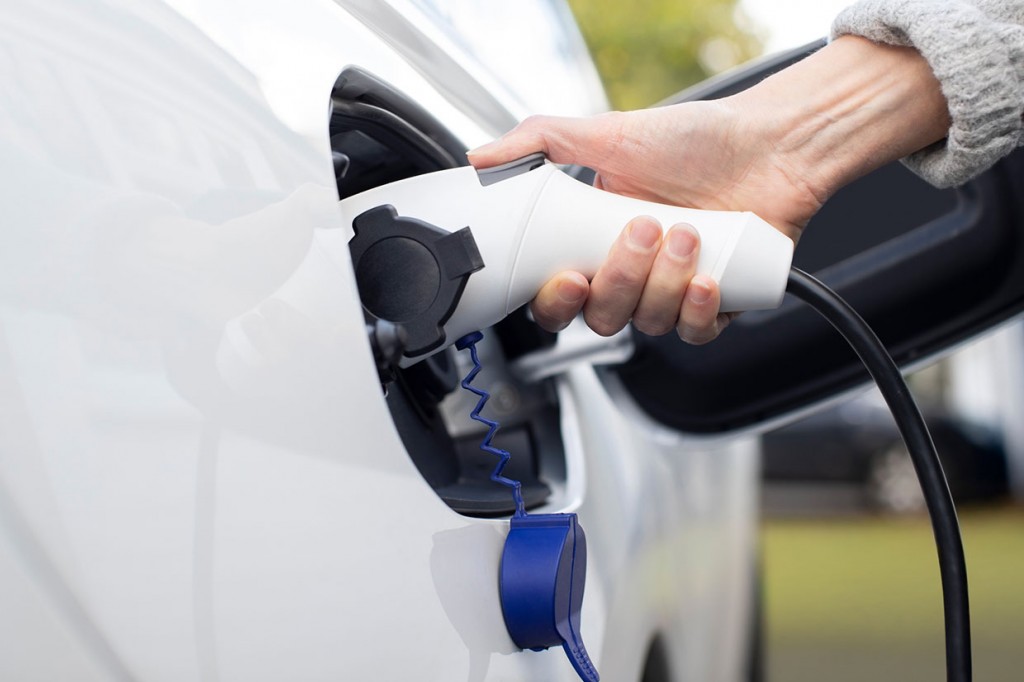 9. Opt for a used electric or plug-in hybrid car
New electric cars hold their value well, but buying used can reduce the sizable upfront cost. With car manufacturers like Kia offering a seven-year, 100,000-mile warranty, covering the car and the battery, you can also buy with peace of mind (check out our How to buy a used electric car guide for your best options). Depending on the class of car, you'll generally find sizable savings on nearly-new plug-in hybrid models, too. Despite their fuel-saving tech, hybrids often follow a similar trajectory to their petrol and diesel counterparts with potential savings of up to 50% off list price.
10. Lease an electric car or plug-in hybrid
Leasing schemes typically offer more freedom and flexibility than buying outright, with extra incentives to make the process as easy and cost-effective as possible. For example, when you lease an electric car with OVO Energy's partner Vanarama, you'll enjoy one year's free insurance as part of the package. Alternatively, certain car manufacturers like Jaguar and Volvo offer buyers a stress-free subscription model where insurance, tax and servicing costs are all covered in the monthly bill.
So, whether it's a walk to the shops, sharing your ride or the full EV ownership experience, it's worth thinking bigger than your average journey. Going green works as much for the pocket as it does for the planet and small adjustments can make a big difference.
Find out more about OVO Energy