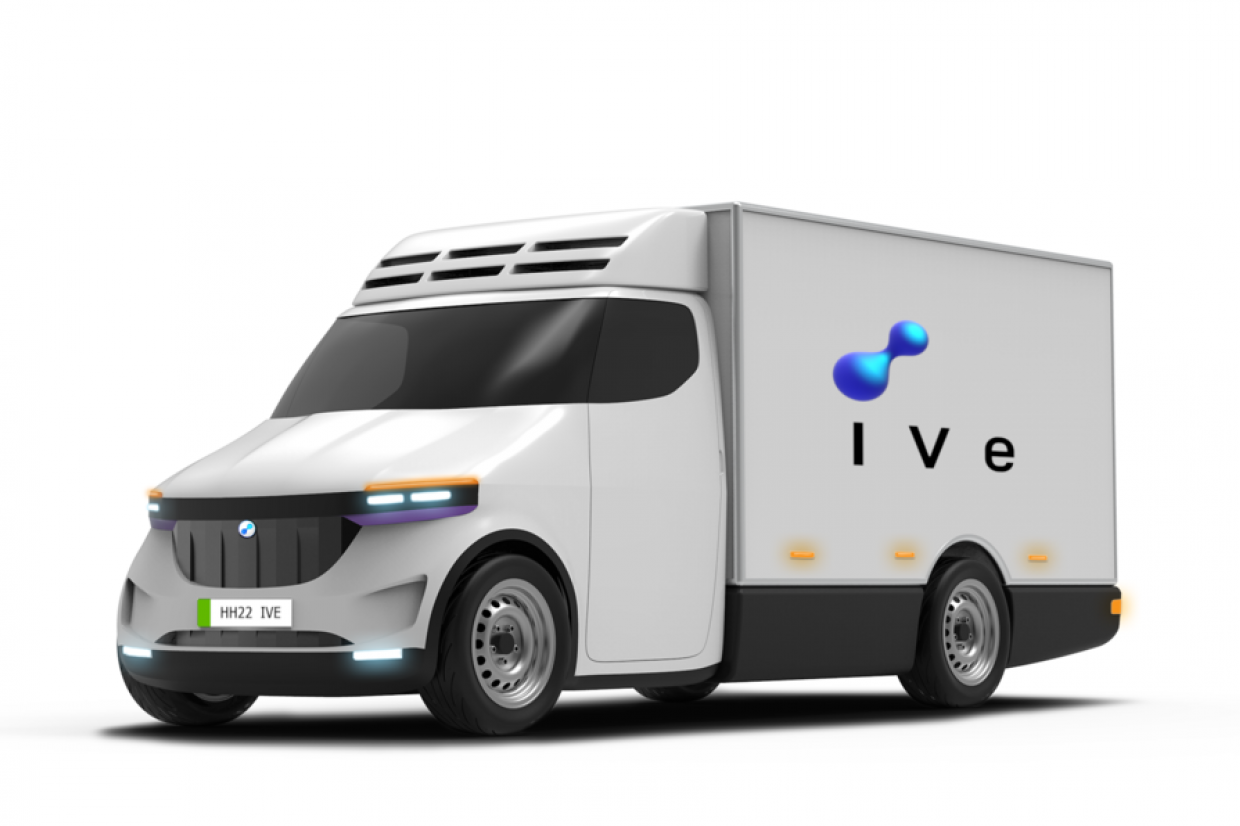 Meet the van that's so environmentally-friendly it not only runs on hydrogen but can be completely recycled when it reaches the end of its life.
Developed in Britain, the Ive - which stands for the none-too-snappy Innervated Vehicle Engineering - has a claimed range  of up to 372 miles of range with a 1500kg payload thanks to its modular hydrogen fuel cell electric drivetrain.
Meanwhile, body parts are made using hemp, and its chassis isn't made of metal, so it doesn't require high-energy processes to manufacture.
It is designed to have an active life of 15 years, according to its maker - which it says is 128% longer than for most diesel vans.
Notably the van has a central seating position, which Ive says is optimised for all-round visibility. It also says the use of innovative construction materials doesn't compromise driver safety or manoeuvrability.
Other innovations include cameras which replace wing mirrors and keyless entry to every entrance so that would-be thieves have no locks to break.
The Ive's creation has been backed by Innovate UK, an investment fund for new technology, and pre-series trial orders are expected to take place in September 2023. The first production Ives are then expected on our roads in 2024.
READ MORE
e-CARS
e-BIKES
e-MOTORBIKES
e-SCOOTERS