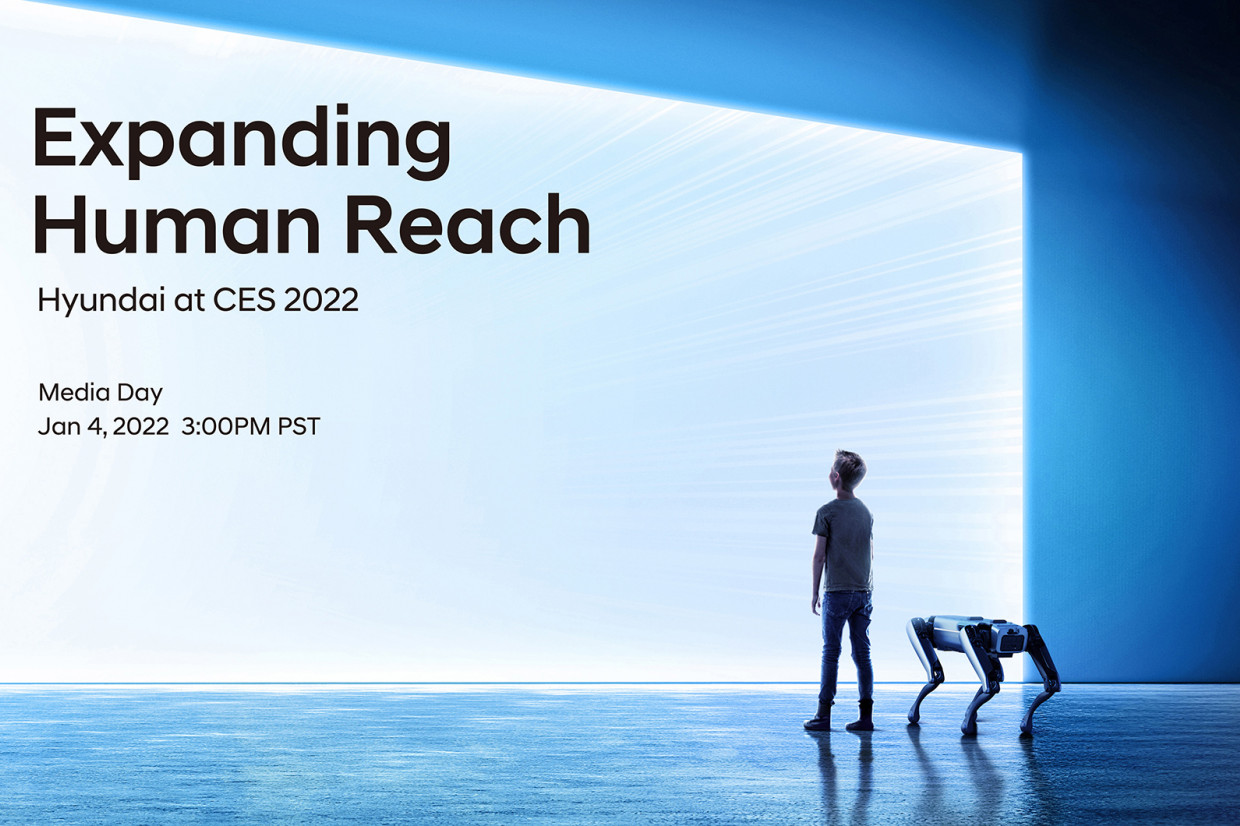 The new Ioniq 5 electric SUV shows just how far Hyundai has come since it rose to prominence in the UK with the budget-friendly i10 city car. But the Korean firm is looking to take an even bigger and bolder step in the future – into the metaverse.
If you're not sure, the metaverse is the name for a future version of the internet that people will experience through 3D virtual and augmented reality. It's kind of like an alternate version of the world, only online. And it's something lots of tech firms are really keen on developing: Facebook recently rebranded its corporate arm as Meta to signal its focus on developing metaverse technology.
What does this have to do with a car firm? Good question. But the Hyundai Motor Company is far more than just a car firm there days: it's also developing new technology in robotics and digital systems - including the metaverse. And it's getting ready to give us a glimpse.
The firm has promised to unveil a grandly titled 'Vision of Unlimited Mobility' at the CES tech fair, which takes place early next year in Las Vegas, USA (the real one, that is, not a virtual metaverse version), which that will include Hyundai showing off future technology both for robotics and the metaverse. And, before you ask, yes this does have relevance to the world of electric mobility.
Basically, Hyundai says that it will be showing off a new Plug and Drive (PnD) robotic modular platform, which will allow for 'the provision of mobility in everything', including what Hyundai calls 'traditionally inanimate objects'. The idea is to help enable 'unlimited freedom of movement'. Hyundai says that it will showcase how that can be achieved through both real-world robots, with the ultimate goal a future robotics society that 'will enable transportation between the virtual and real world'.
We're now sure exactly what form that will take, although a teaser image released by the firm hints at a robotic dog. We've already had some hints: Hyundai's stand will include its recently revealed Mobile Eccentric Droid, along with a number of other robots and droids.
There should be some intriguing showings. Previously as CES, Hyundai revealed a walking car called the Elevate. For this year it's even promised robotics 'dance performance programmes', which might not seem an obvious part of a 'vision of unlimited mobility', but does sound fun.
Hyundai will reveal more when CES kicks off on 4 January 2022. We'll bring you all the highlights here on Move Electric.
READ MORE
e-CARS
e-BIKES
e-MOTORBIKES
e-SCOOTERS