Mycle Classic e-bike review
What does it cost? 
£999
What is it?
The Mycle Classic is a cheap and cheerful city step-through electric bicycle that brings plenty of value to the table. It is one of three e-bikes made by the British brand Mycle, a company founded in their own words, to 'make sustainable travel exciting and accessible too'.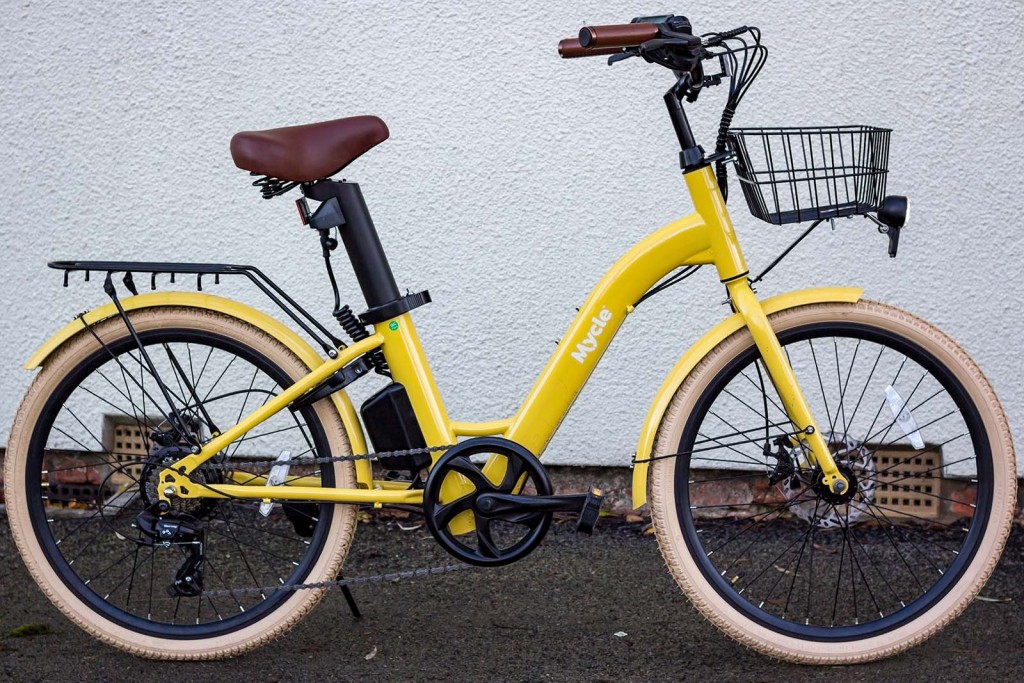 What is it like?  
Like any good step-through bike, it is comfortable and a great way to get around town or head to the shop on. Need a paper? Hop on. Trip to the post office? Saddle up. I can't say I'd recommend a weekend in the Alps with this, but for short journeys? Brilliant. 
So where is the value? It's £1,000, which puts it at the budget spectrum of electric bicycles. For this, you get a 7-speed entry-level Shimano mixed drivetrain, a handlebar-mounted display, (which some much more expensive bikes don't even have), a basket, a frame lock, a rear rack, an integrated light, oh and the motor.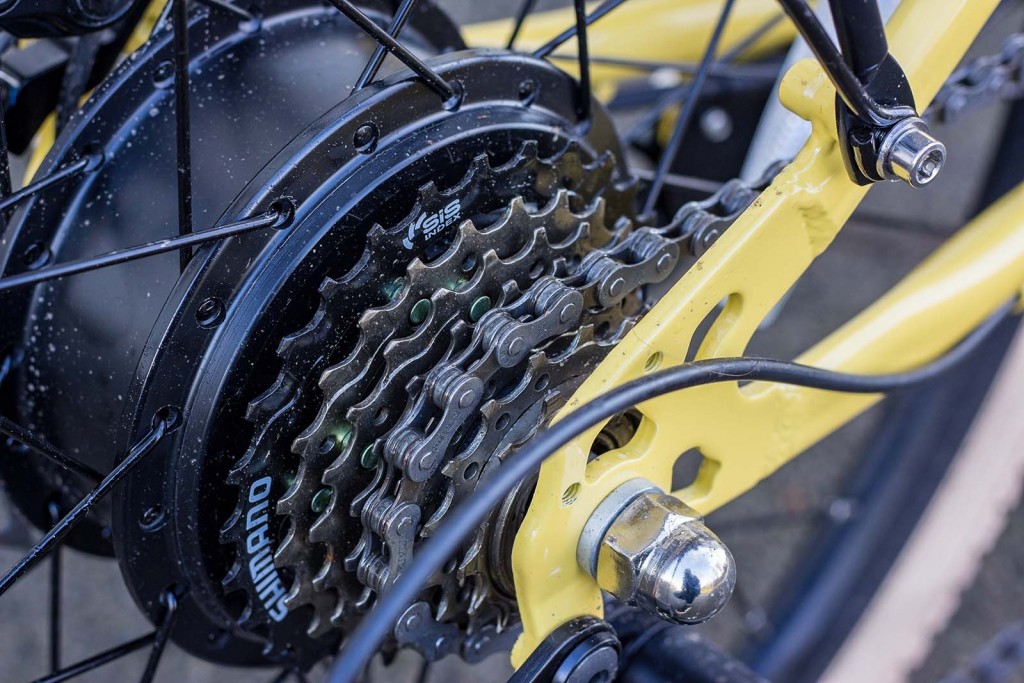 The 250W motor is rear-hub mounted and controlled by the handlebar-mounted head unit. It offers five levels of assistance, each with slightly more kick than the last. It is responsive upon pedalling but not something that will lurch you into traffic if you accidentally tap the pedal. It's more of a gentle push, so make sure you're in an appropriate gear for setting off at junctions, as otherwise, you might look like you've accidentally brought your track bike out for a ride. 
In terms of overall assist I found it worked well up inclines and as I am so grateful to have found out, it works well in storm conditions (thank you storms Barra and Arwen). Although it won't help you to feel your face when it's so cold that steam rises off your head when you take your helmet off, it will help you get home that little bit quicker.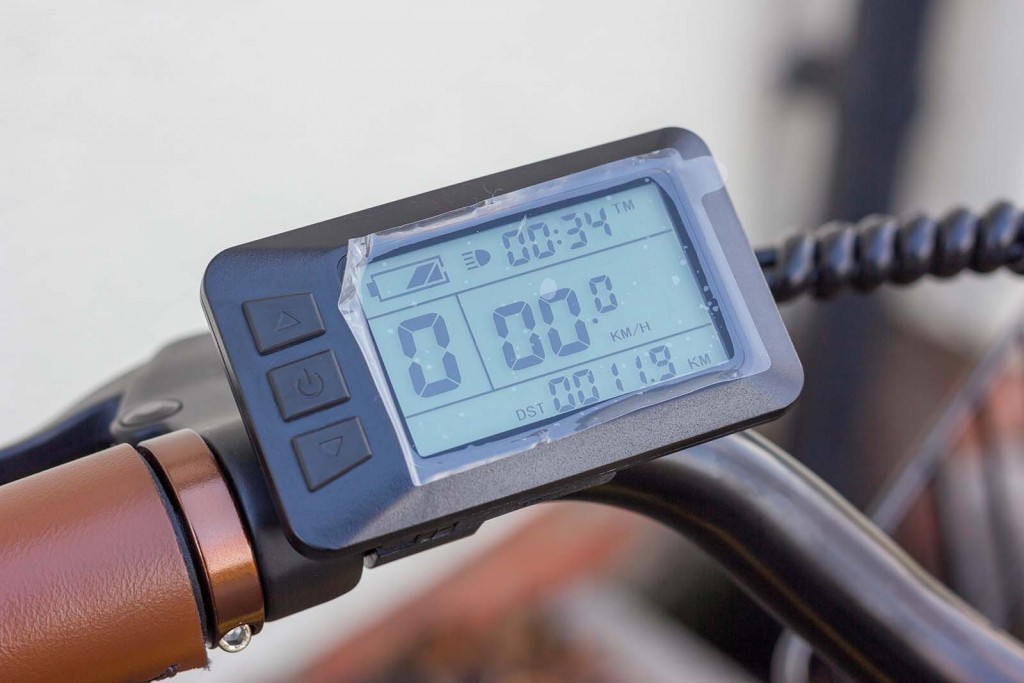 I do have one minor gripe: the saddle, which I appreciate is personal and may not apply to other riders. Mycle claims that it is an "ergonomic shock-absorbing vegan-friendly saddle", which is great for the environment, but it wasn't great for my buttocks. Perhaps it's a sign I've been a bit heavy-handed with the Christmas chocolates, but the springs were quite off-putting as I pedalled, lurching the saddle from side to side. Otherwise, it's a perfectly comfortable ride and a bike I genuinely enjoyed my time with. From riding to the shops to easy rides around country lanes, it played its part as both a leisure and utility bike.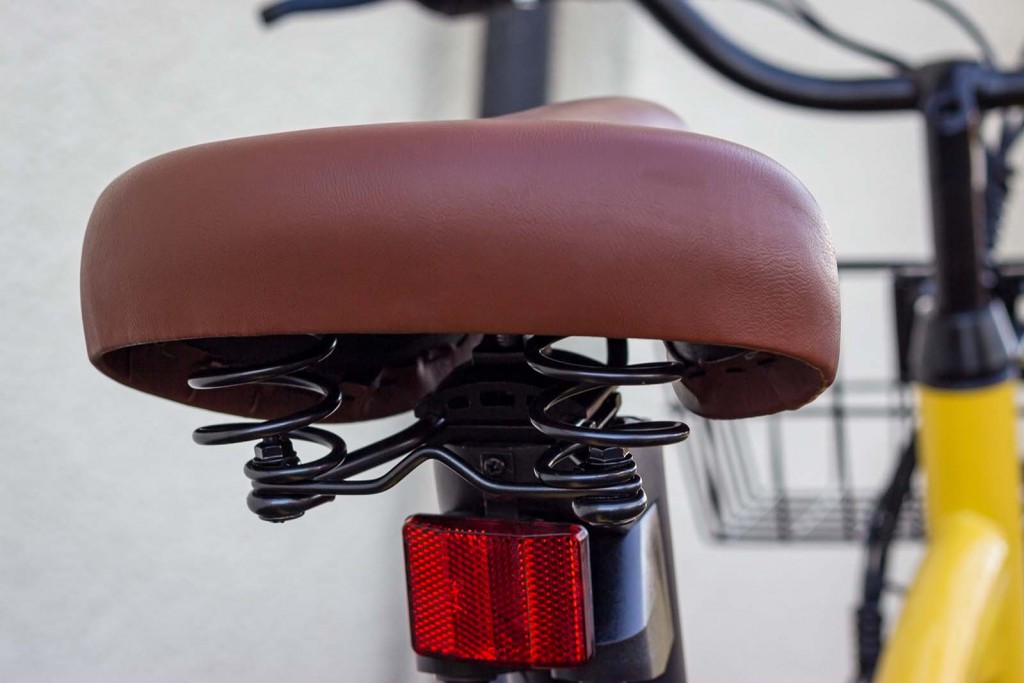 The gearing is entry-level, there are no two ways about it. 7-speed is quite generous for a city bike, and to be honest I rarely used more than three or four gears. But when I did, they were somewhat temperamental, but this can be adjusted, it just depends whether, first of all, you know how to, and secondly, whether or not the constant clicking of a slightly out of sync gear drives you as mad as it does me. Probably not.  
The frame is available in a choice of three colours, and mine came in the delightful Mustard Yellow. As the Tuffnell's delivery driver who delivered the bike a few days prior stopped to tell me as I was out riding it, 'Christ, I could see you from the end of the street on that'. So at least it's hard to miss, +1 for safety.
I loved the inclusion of the frame lock, which is something many people (me) often forget to take with them when they head out the door. So to have it already mounted to the bicycle makes your life easier and any would-be thieves' lives harder.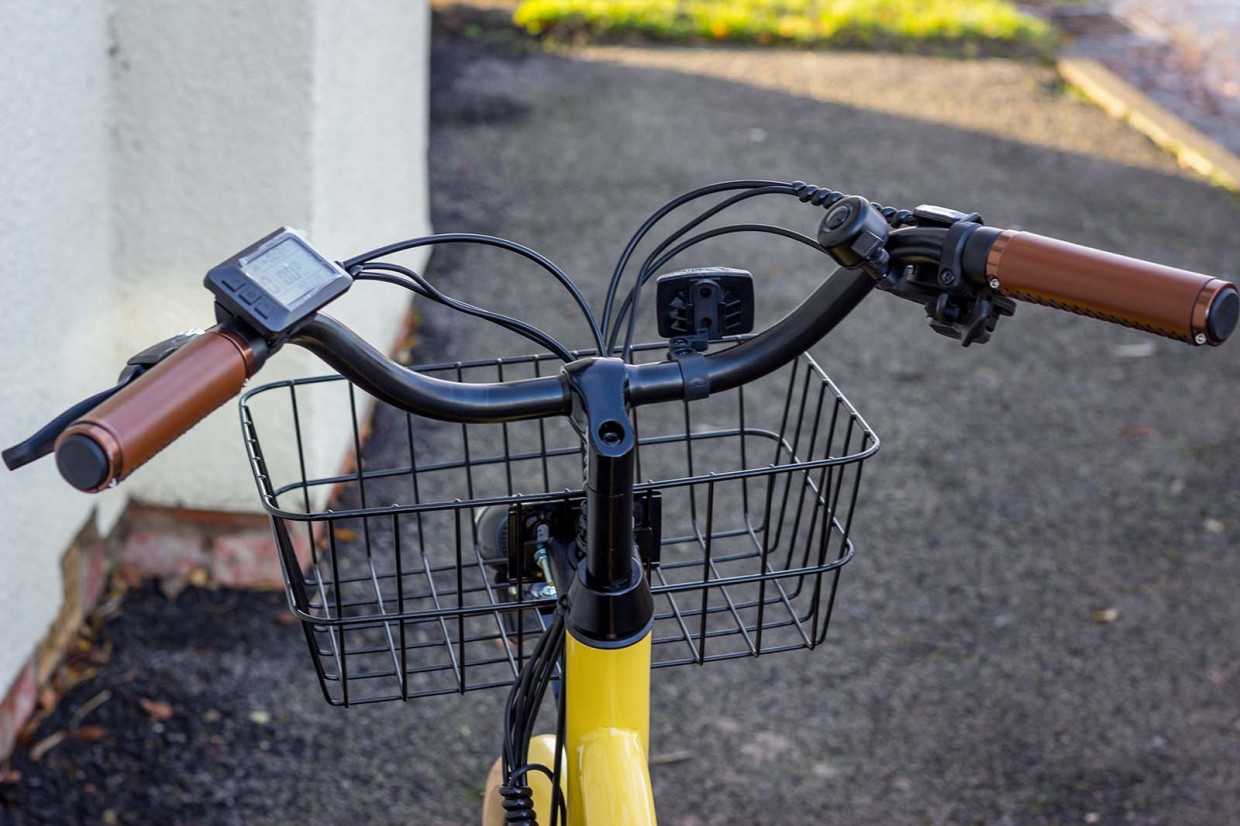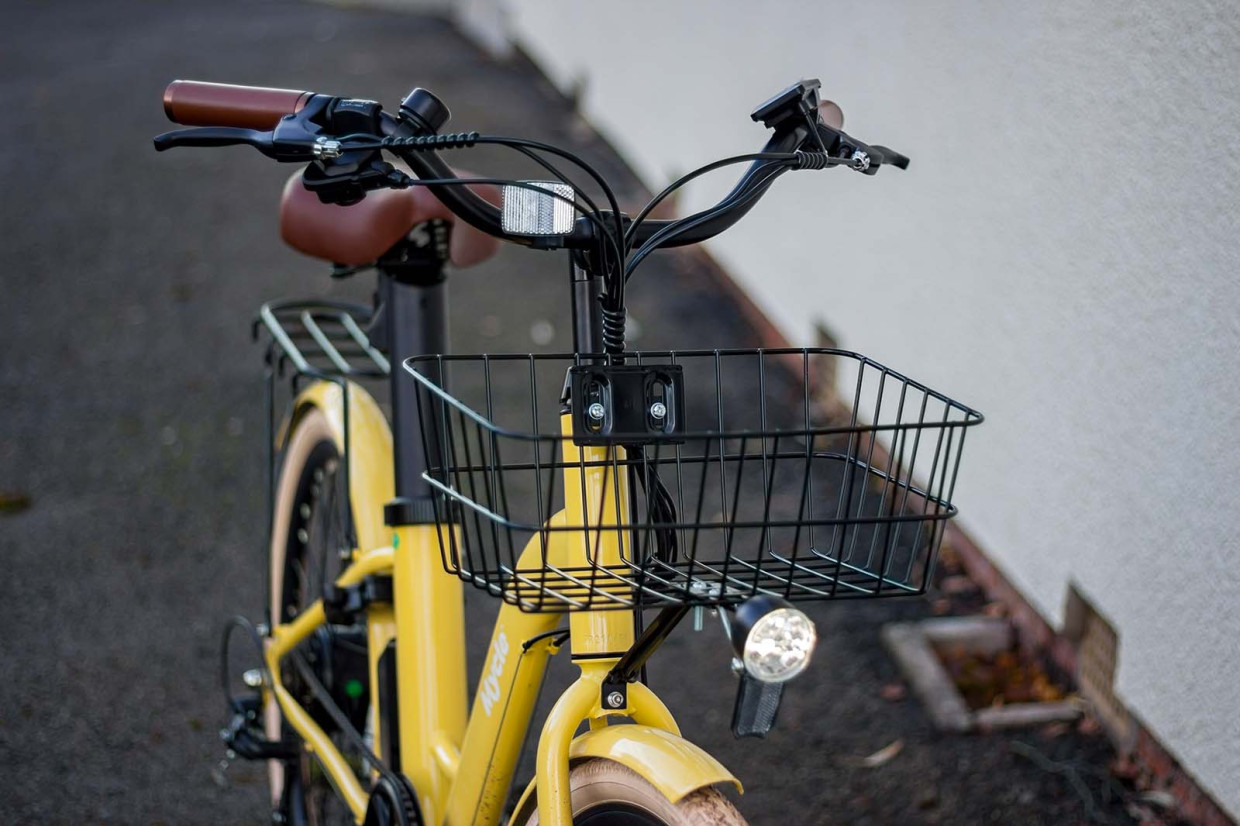 Overall, it serves its purpose as an entryway into electric cycling well. The price is attractive, and the Classic is well-equipped for the cost. There is room for improvement, but it holds its own against other budget e-bikes.  The Mycle Classic should be a welcome addition to any urban rider's stable. 
Where can I buy it?
You can buy it directly from the Mycle website. 
How does it arrive?
Largely assembled, simply adjust the saddle height and the handlebars to their desired positions.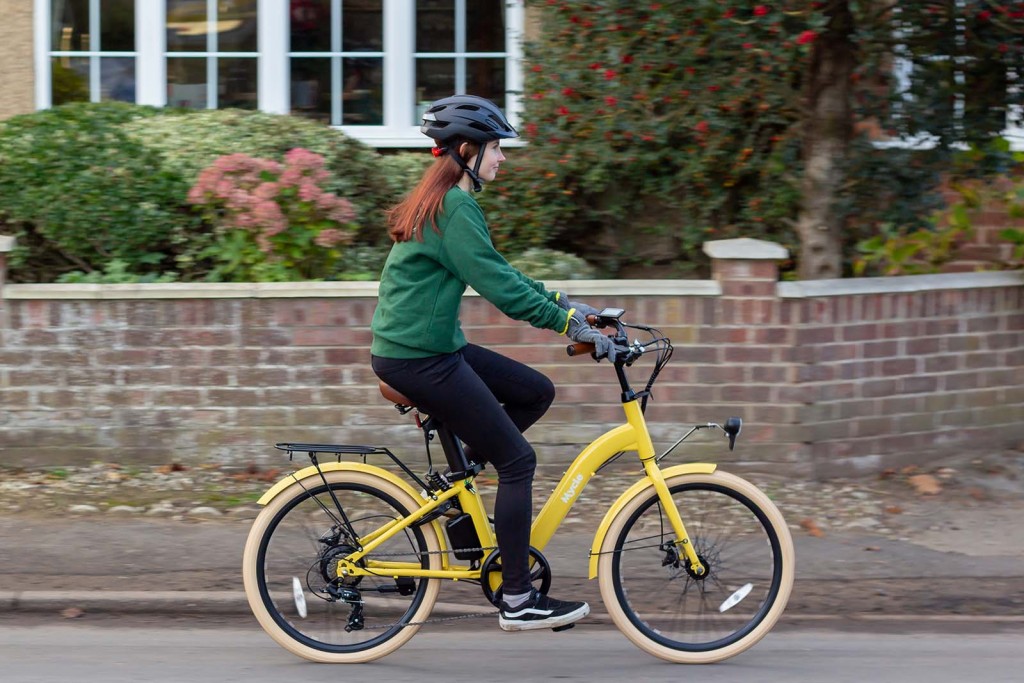 Verdict
The frame and electricals are great. The only thing lacking is the componentry. But, this is a £1000 bike, so there is room for upgrades if you deem them necessary, and there are plenty of thoughtful additions such as the frame lock, the handlebar-mounted display, and integrated front light that make this bike enjoyable to ride. 
Move Electric verdict: three out of five stars
Mycle Classic specification 
Cost
£999
Frame size tested
One size (suitable for 5'+
Weight of bike
22kg
Groupset
Mixed
Shimano MF-TZ500-7 cassette
Prowheel 48T cranks
Microshift 7-speed shifters
Front and rear mechanical disc brakes, 160mm G3 disc brake
Wheels/tyres
24" wheels
24x1.75 Kenda, Cream
Motor
250W
Rear hub-mounted
Battery
9.6Ah LG 18650 power lithium-ion battery
Mileage range
Up to 50 kilometres
Assistance levels
5 modes, up to 15.5mph
Charge time
4 hours
Included extras
Kunteng display LCD7 with USB port
Kickstand
Built-in front light
Front basket
Rear rack
Abus frame lock
READ MORE
e-CARS
e-BIKES
e-MOTORBIKES
Seat Mo 125 electric scooter review
e-SCOOTERS
Exclusive: E-scooter CO2 saving
e-WORLD