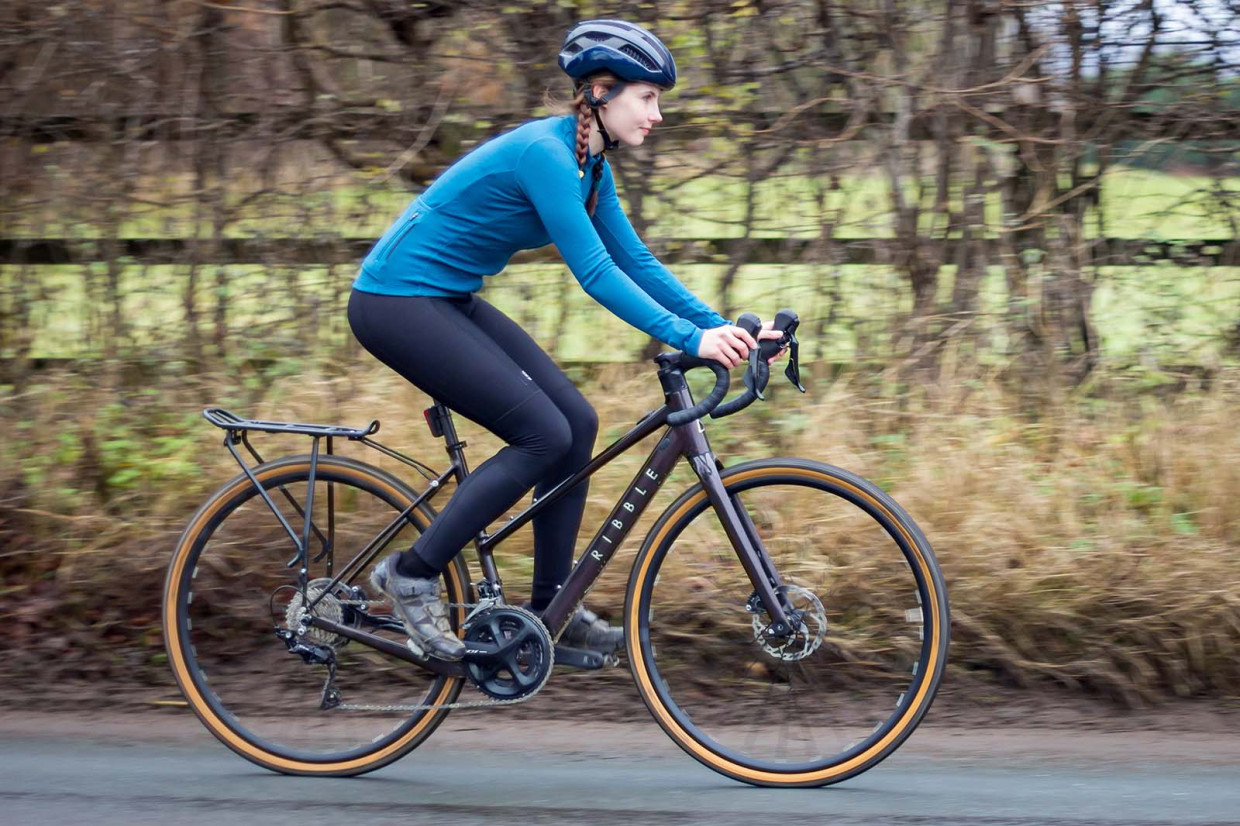 Ribble CGR AL e Step Through electric bike review
Move Electric verdict: Three and a half stars out of five
What does it cost? 
From £2799
What is it?
The Ribble CGR AL e Step Through is an all-road e-bike with a low-slung top tube. It is part of the Lancashire brand's electric bike range and is the step-through frame version of the CGR AL e. The idea behind the low top tube is to make it more accessible, and give more of an upright comfortable riding position rather than a racier one with the CGR AL e.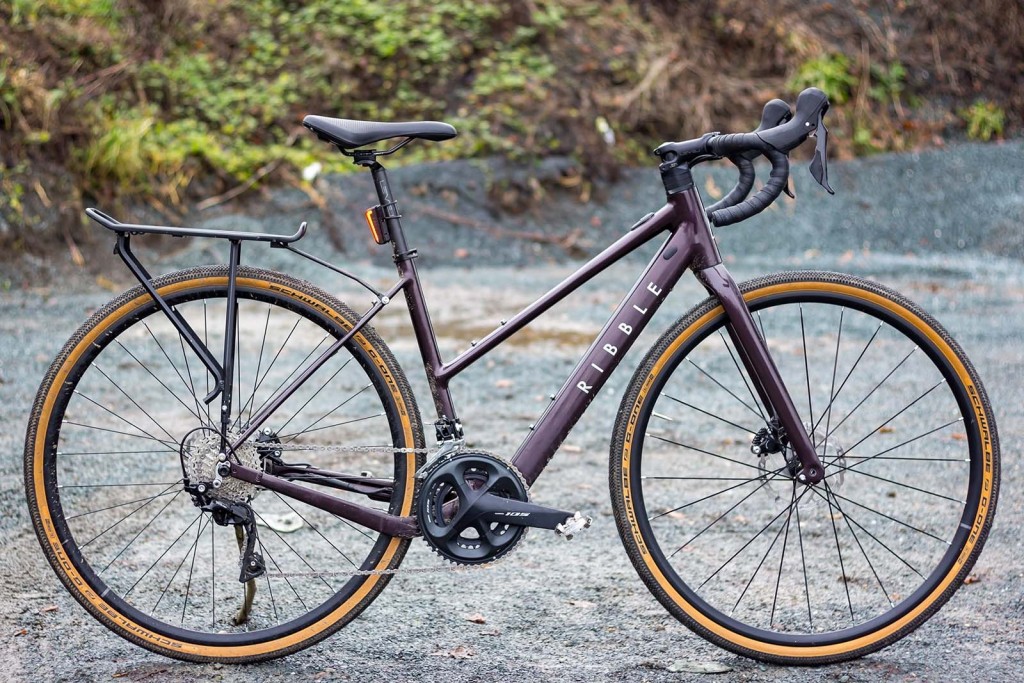 What is it like?  
The premise of this bike is interesting. You take the formula of a popular all-road bike (which means it can ride well on the tarmac as well as compact gravel or towpaths etc.) and you add in a low-slung top tube. It's not a 'women's' version, that is quite outdated, instead, it's designed to increase accessibility by changing the riding position and making it easier to mount and dismount. 
The riding position is quite comfortable, it's not so much different to a racier gravel bike position that you feel like you're on a town bike, instead, you just find yourself riding on the hoods a lot more, at least, I did. The bike did feel a little bit cramped on occasion, and I didn't feel like I could really throw it around - sprint a bit, attack a hill on it. But I suppose that is not entirely what it's designed for. It is meant to be an all-rounder with the ability to go from work to the lanes or fire roads. So, does it achieve that? I'd say yes, just at the expense of a little agility.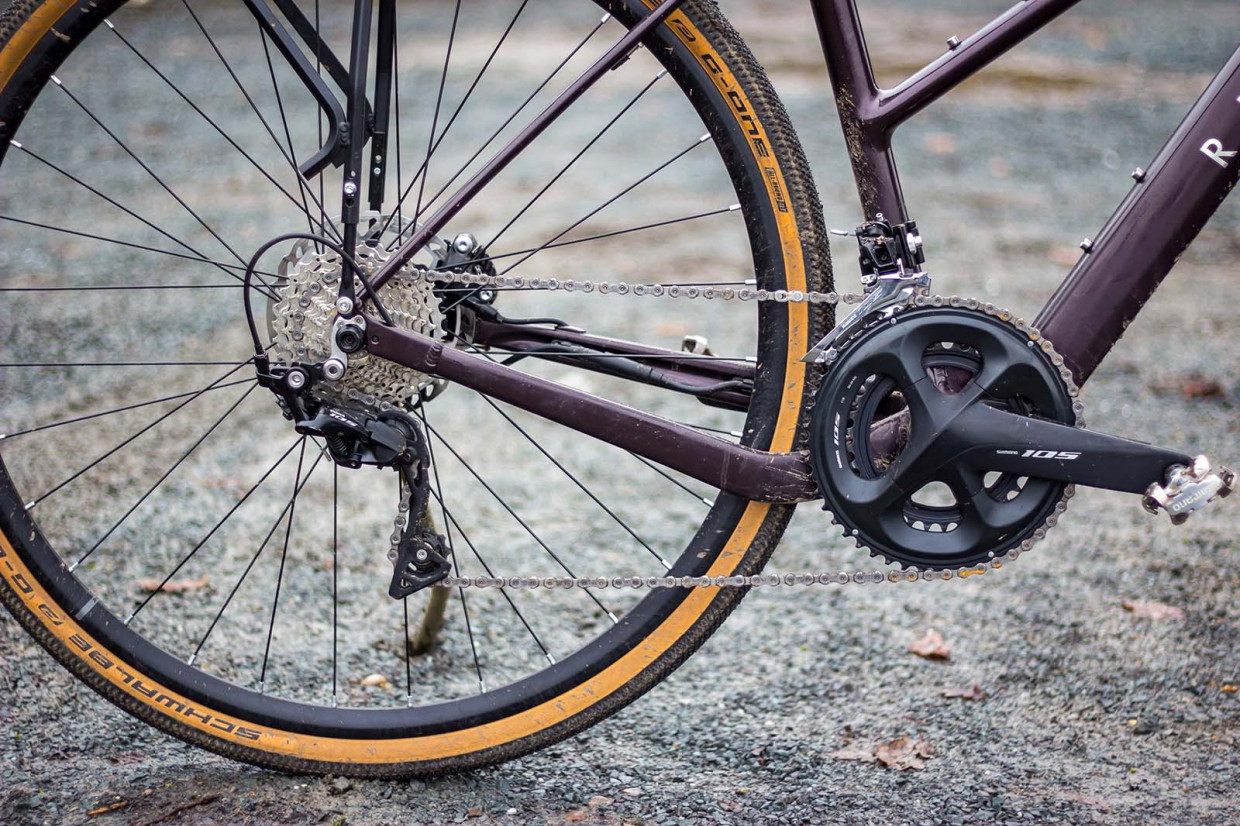 The frame is lightweight for an e-bike, at 13.8kg, and that is a big selling point for the CGR AL e Step Through. This is achieved partially by the use of the MAHLE Ebikemotion (now renamed MAHLE Smartbike Systems SLU) X35+ M1 motor and Panasonic 36V/250Wh battery. This is the same tech as used in the Ribble Hybrid AL e so I won't go into great detail but it's the same rear-hub drive motor and has the same iWoc One Top Tube Mounted Remote Control. The new app is called My SmartBike, and from here, you can see a calendar of your rides, battery level, range, and all the other metrics you could possibly want from your bike. 
I think the standout benefit of the MAHLE system is the range. I got almost 70 miles on one charge, and that was using the top level of assist quite liberally (it's winter and I'm slow) and in cold weather. For many people, this could equate to a week's commuting. And using a bike that I don't have to worry about charging constantly is a bonus.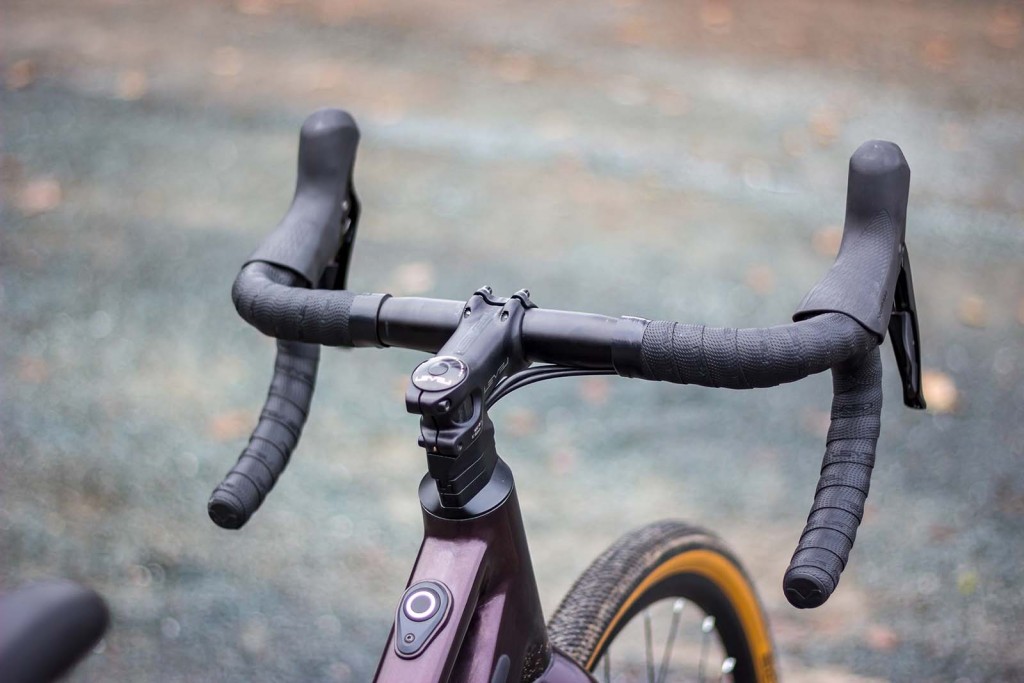 In terms of componentry, for the Enthusiast edition (the one I tested), Ribble has gone for the workhorse of the Shimano groupset range, 105. With it, you get a 50/34 chainset and 11-32 cassette, paired with hydraulic disc brakes, which perform well even in wet weather. If you're putting in the miles year-round you want something durable but also relatively cheap to replace – and this is what Shimano 105 offers if you can get the parts. 
Ribble has gone for the Mavic Ksyrium S Disc UST wheelset, which weighs 1670g for the pair. It's a nice already-there upgrade on unbranded OEM wheels, and the Schwalbe G-One 40mm tyres are a decent addition. They roll fast enough on the tarmac that you don't feel that much slower than if you were on a road bike, yet they tackle compact gravel and towpaths nicely. Just don't trust them completely on looser stuff, and don't ask me how I know.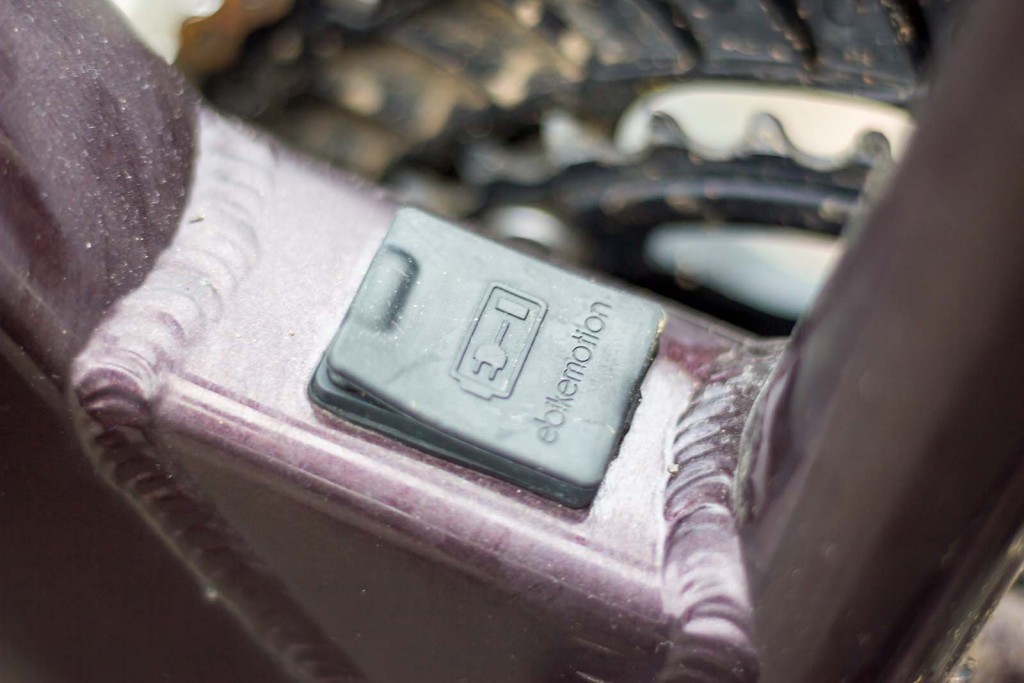 The Step Through is also available for customisation using Ribble's Custom Colour system, where you can design your own colour scheme (at a cost) and make it your own. During the purchase process, you can also choose what components you want on the bike. 
Overall, it's an intriguing concept from Ribble, trying to blend the all-road and do-it-all bike markets into one frame. For some, this is the ideal bike, the only one you'll need. You can ride it to work, to the shops (there is a rack option on the Enthusiast), and it's got plenty of gearing to see you up any hills. It's versatile, and the step-through design opens the doors to more riders.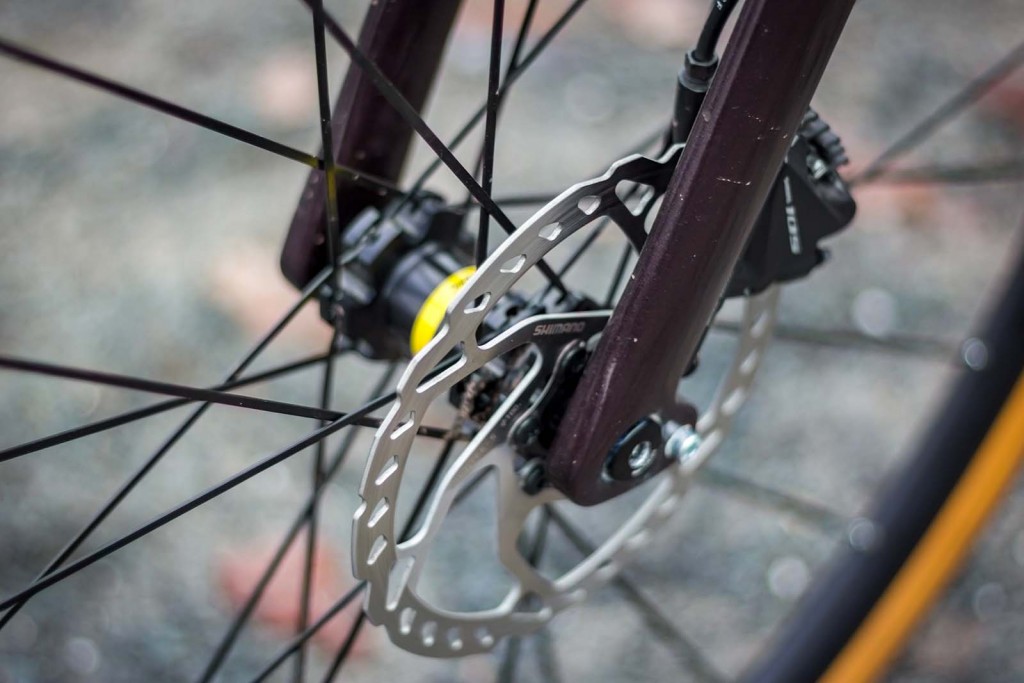 Where can I buy it?
You can buy it directly from Ribble, either from their website or from one of their stores across the country. 
How does it arrive?
Largely assembled. All you have to do is undo the stem faceplate, attach the bars, adjust your saddle height and away you go. 
Verdict
It's an all-road e-bike that attempts to do it all. If you're stuck between the luggage friendly Hybrid AL e, and the racey feel of the CGR AL e, then the CGR AL e Step Through is a good option.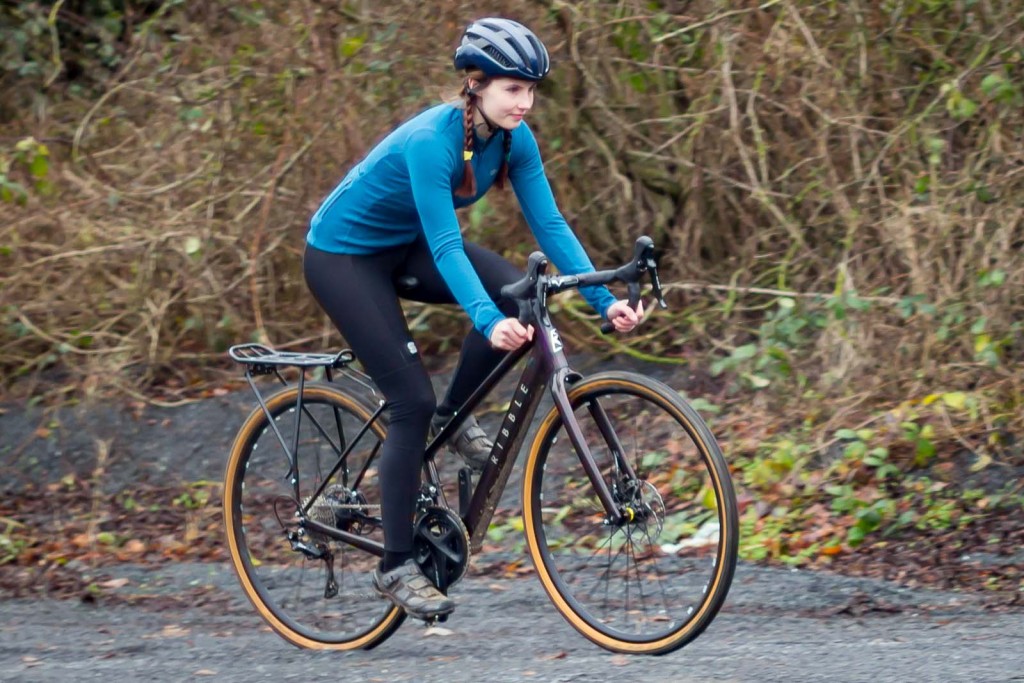 Ribble CGR AL e Step Through – Enthusiast 
Cost £2799
Frame size tested XS/S
Weight of bike 13.8kg
Groupset:
Shimano 105 R7000 2x11 Speed
50/34 chainset
11-32 cassette
Shimano 105 BR-7070 Hydraulic Disc
Shimano RT-66 6-Bolt 160mm rotors
Wheels/tyres:
Mavic Ksyrium S Disc UST, 12x100F/12x142 Bolt-On Rear
Schwalbe G-One, Tubeless-Ready, 700x40mm, Black/Tan
Motor:
MAHLE Ebikemotion X35+ M1 250W (Now called MAHLE Smartbike Systems)
Rear hub-mounted
Battery Panasonic 36V/250Wh
Mileage range Up to 60 miles
Assistance levels 3 modes, up to 15.5mph
Charge time 3.5 hours
Included extras:
Top tube button for assist control
Pannier rack
Custom colour bike available
READ MORE
e-CARS
e-BIKES
e-MOTORBIKES
Seat Mo 125 electric scooter review
e-SCOOTERS
Exclusive: E-scooter CO2 saving
e-WORLD