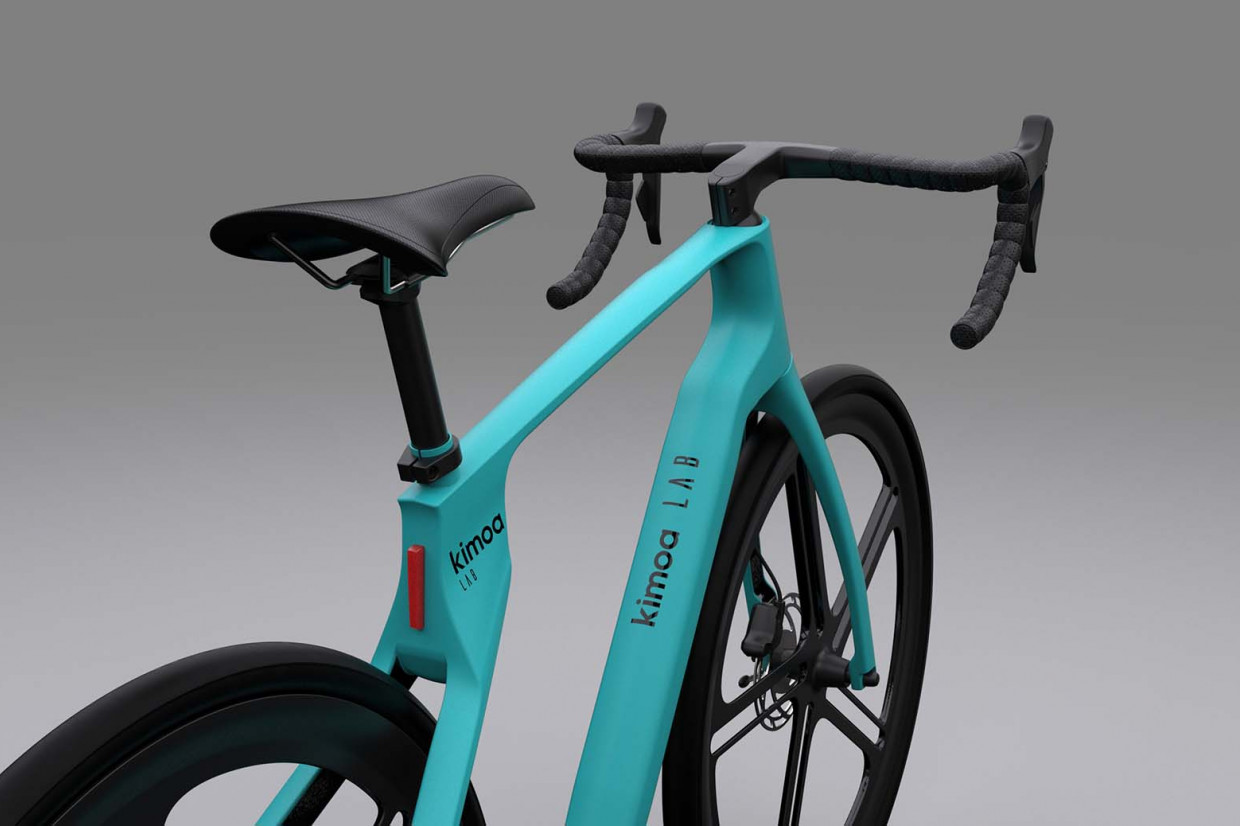 Double Formula 1 world champion Fernando Alonso's Kimoa brand has launched its first electric bike, which is created using 3D printing.
Unveiled at this year's Miami Formula 1 Grand Prix, the new e-bike from Alonso's lifestyle brand will be made using a 3D-printed, single pass of continuous carbon fibre thermoplastic composite. 
Kimoa says that unlike many carbon fibre bikes, which feature frames that are glued and bolted together using dozens of individual parts, its new e-bike is constructed without joints or glue for greater rigidity and strength. 
The firm added that its thermoplastic materials used to build the e-bike will make it "extremely impact resistant, lightweight and most importantly, sustainable". 
The e-bike offers a range of up to 55 miles and can be charged within two hours. 
It features integrated data and power wiring throughout the frame, enabling a variety of electronic upgrades.
The bike will be manufactured by Arevo using that firm's advanced 3D printing process, which also means the bike can be customised for individual riders. Arevo already produces a range of 3D-printed e-bikes for other firms, including the Superstrata for a Californian start-up firm.
Thanks to the bikes using manufacturing firm Arevo's advanced 3D-printing process, the bike can be customised to any rider, with over 500,000 possible combinations available. 
The starting price for the new e-bike is $3999 (£3233) with additional options including multiple riding styles (road, gravel, commuting, or cruising), wheel materials (metal or carbon fibre), and colours (turquoise, fluorescent yellow, black, or white).
"At the heart of Kimoa's DNA is our drive to create a more sustainable lifestyle," said Alonso. 
"The Kimoa e-Bike powered by Arevo gives people a curated step towards that active and sustainable lifestyle, tailored specifically for each rider."
READ MORE
Subscribe to the Move Electric newsletter
e-CARS
New electric cars for 2022 and beyond: what's coming when
New BMW i7 unveiled as luxury electric saloon
e-BIKES
Best e-bikes for every category 2022
Moustache Samedi 28.7 e-bike review
e-MOTORBIKES
Yamaha Neo's electric scooter review
Cake launches new global electric motorbike race series 
e-SCOOTERS
Government set to announce plans to legalise private e-scooter use
New study finds e-scooters are five times safer than bikes
e-WORLD
World's first airport for flying taxis opens in UK
Meet the firm electrifying the tuk-tuk