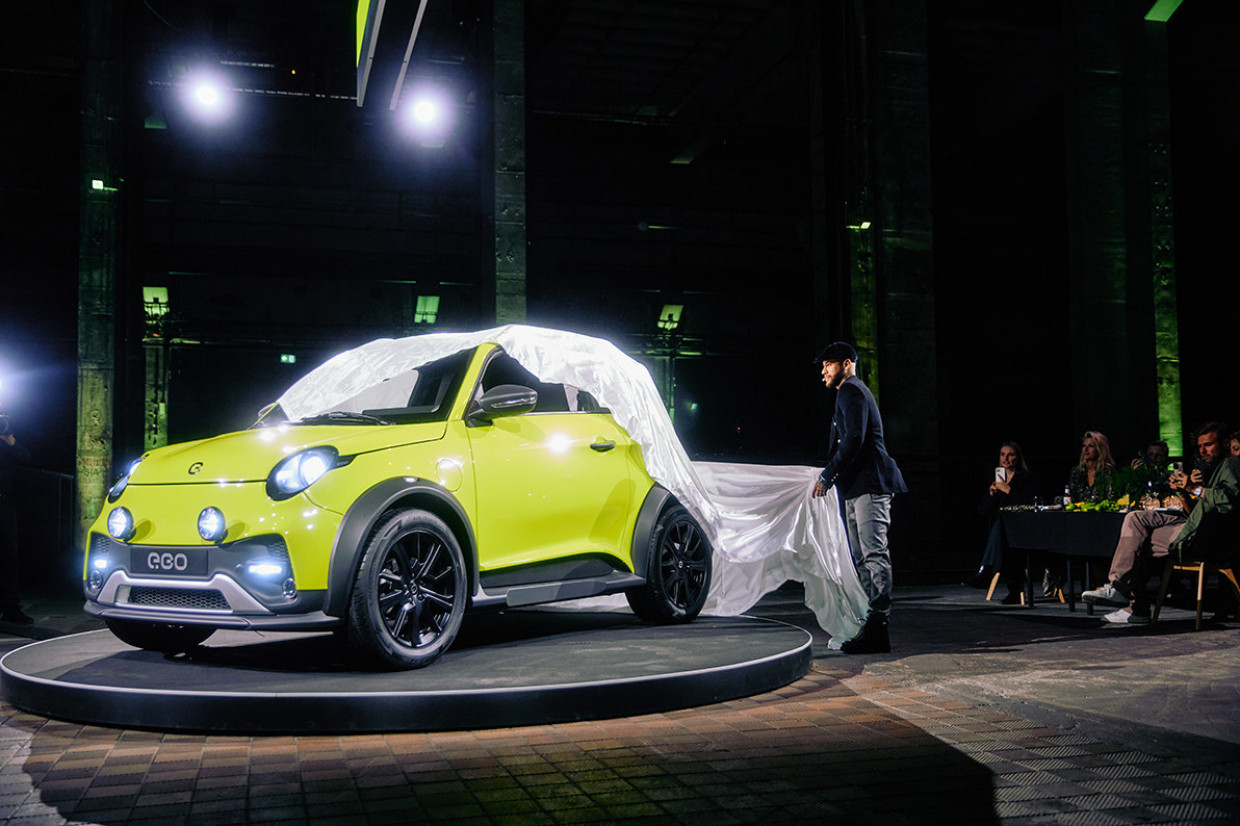 German electric car manufacturer Next.e.Go Mobile has unveiled the new e.wave X as the first vehicle in its 'next-generation' line-up.
Showcased at an exclusive event in Berlin, the new model line-up was unveiled by Brazilian footballer and Next.e.Go Mobile brand ambassador, Neymar Jr. Why is Neymar Jr an ambassador for a German EV firm? No idea, so let's just go with it.
Next.e.Go says its new generation EV will be "packed with innovation and sustainability" and is "more than just a means of transport, rather a true lifestyle". 
The four-seater EV has a claimed city range of up to 149 miles (240km) and 80kW of peak power output. 
Next.e.Go added that the e.wave X exterior will be resistant to dents and scratches and much easier to maintain and repair as the bodywork allows for what the firm is calling, "exterior re-skinning". 
The firm was previously known as e.Go Mobile and has offered the e.wave X electric car in Germany for a number of years. 
In 2020, e.Go Mobile entered administration, but thanks to new investment in 2021, the company was reborn under the Next.e.Go name, and has recently agreed a deal to build a new factory in Bulgaria. 
Company chairman Ali Vezvaei said: "The acceleration of sustainable mobility is front and centre, not only for the future of our planet but also to navigate the tectonic shifts that we are experiencing globally."
The e.wave X is available to reserve now and starts from just over £21,000 (€24,990). 
READ MORE
Subscribe to the Move Electric newsletter
e-CARS
New electric cars for 2022 and beyond: what's coming when
New BMW i7 unveiled as luxury electric saloon
e-BIKES
Best e-bikes for every category 2022
Moustache Samedi 28.7 e-bike review
e-MOTORBIKES
Yamaha Neo's electric scooter review
Cake launches new global electric motorbike race series 
e-SCOOTERS
Government set to announce plans to legalise private e-scooter use
New study finds e-scooters are five times safer than bikes
e-WORLD
World's first airport for flying taxis opens in UK