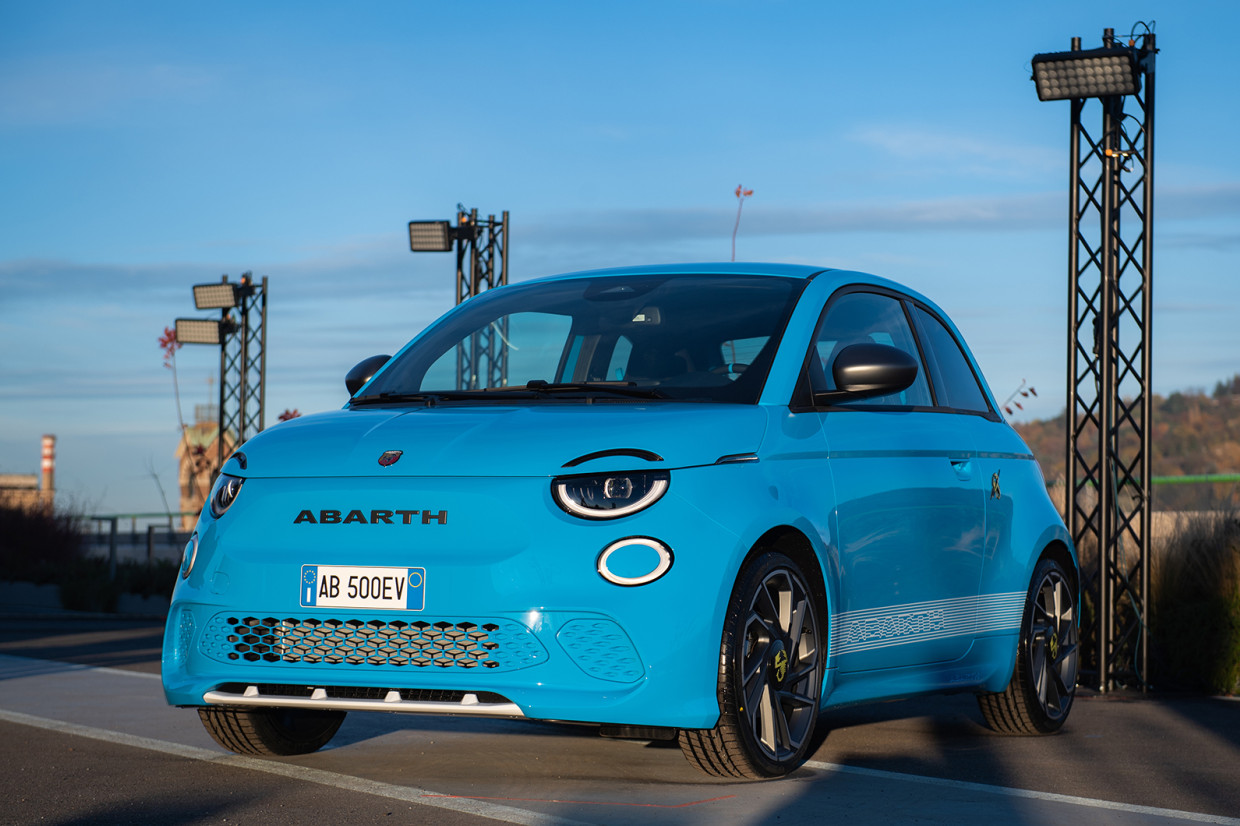 Thanks to the high cost of batteries, making small electric cars affordable remains a major challenge for cars firms – which is why you still see more electric SUVs than superminis. 
But Olivier Francois still firmly believes that small electric cars are the future – and he's focusing the line-up of two storied car brands on them.
A small e-email packed with big e-mobility news: it's the FREE Move Electric newsletter
The Frenchman is the long-time head of both Italian giant Fiat and its sporty sibling brand Abarth, putting him in charge of two brands with truly proud legacies. Fiat and Abarth are now part of the Stellantis empire, and Francois's current task is to plot a future for both marques in the electric age.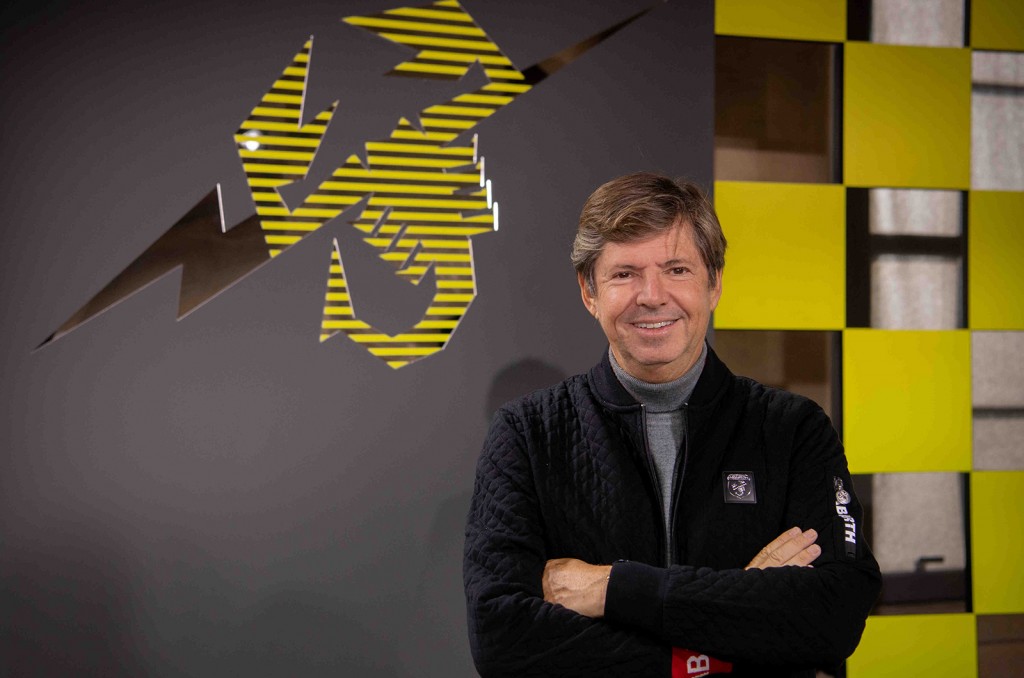 Abarth recently launched the New Abarth 500e, a reworked performance version of the hugely popular Fiat 500e. Move Electric spoke to Francois at the launch to gain some insight into the future electric plans for both brands.
Fiat: 'our purpose is joyful mobility'
Originally called the Fiat New 500, the Fiat 500e arrived two years ago as the brand's first electric series production car. Squarely intended as a city car with a choice of 24kWh and 42kWh batteries offering an official range of up to 199 miles, the supermini has been a big hit.
Notably, the 500e uses a new electric-only platform that Fiat invested heavily in developing - the combustion-engined 500 that remains on sale has similar styling and dimensions but is an entirely separate car.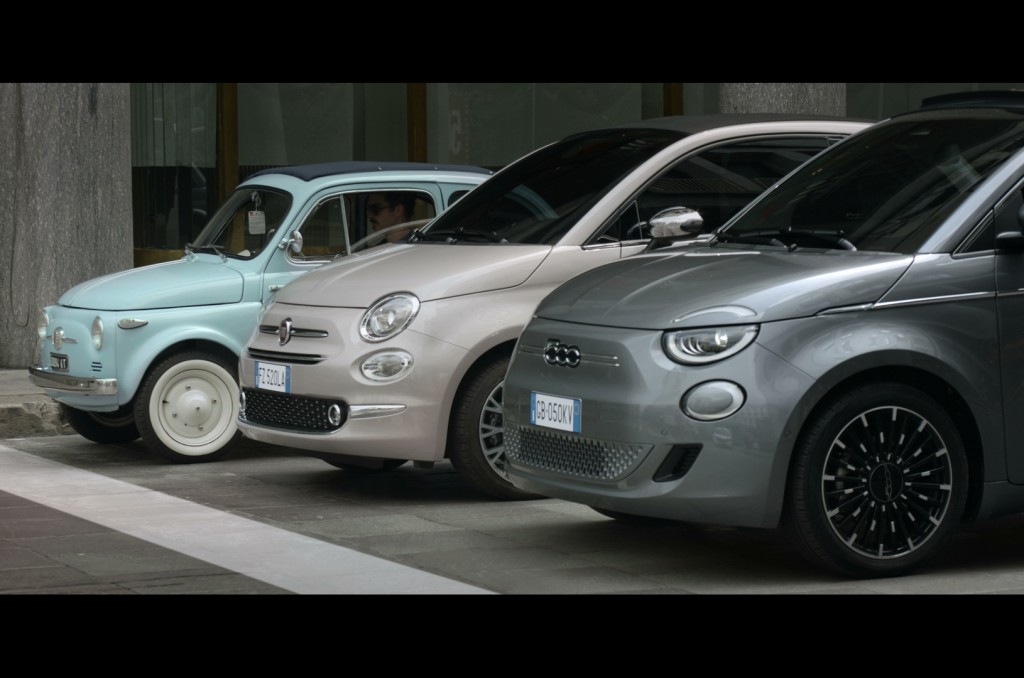 Since it was revived in 2007 the ICE 500 has long been Fiat's most successful machine, so Stellantis was trying to push distinct identities for each of its brands (which also include Citroën, Peugeot and Vauxhall, doubling down on the success of the 500 made sense.
When asked about Fiat's future line-up, Francois says: "I have a very clear idea of the segments that you are not going to see, which are big cars. In the past we had D and even E-segment cars. But now in the mapping of Stellantis it would just be an overlap. So we are going to have A, B and C [segment cars], period. Now you ask what body: hatch, station, SUV. Answer: whatever body is relevant. Fiat has always been a brand of relevant mobility solutions."
Francois notes that approval ties in with the rich history of Fiat, most notably with hugely popular small cars such as the 500 and the boxier Panda.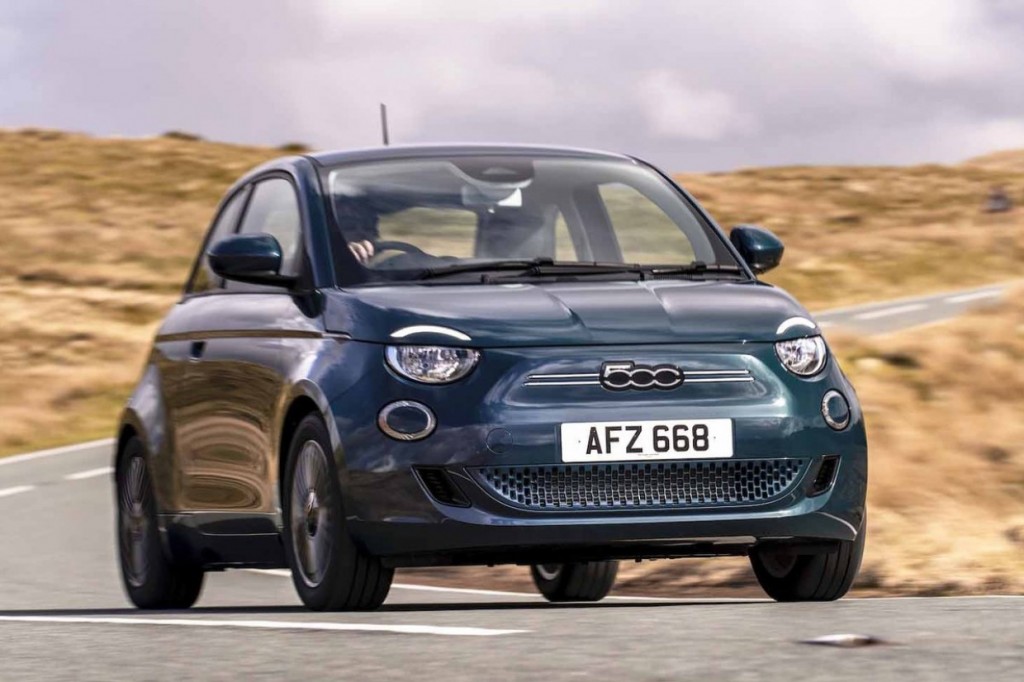 "The brand without a purpose will die, and not just in the car business," says Francois. "If it doesn't have a very clear purpose, a reason why, something in the DNA that is recognised, then it will just be wiped out. Fiat needs to have a purpose – and the purpose is simple, joyful, democratic mobility. 
"Every time Fiat has been successful, every time Fiat has made a hit that you remember, was when our predecessors touched something that people didn't even know they needed, but they needed. So democratic transportation, super small cars, scooters with four wheels. What we are super focused at doing is A, B, C cars with the right engine, body and technology. The stuff customers will really crave for in that moment. Small cars, but with a smart package."
Fiat's core markets are currently in Europe and South America, where it has a largely separate line-up of combustion-engined cars. While Francois says the product line will be rationalised between the two markets in the future, he did note that powertrain will become a key difference: Fiat is firmly focused on going electric in Europe, but that technology is a long way off in South America.
The future of Fiat: a big push for small cars
Francois says that Fiat will "do A and B segments, but we will do them in our way". It's a tough market, though: it's incredibly difficult to make a truly affordable small electric car, while ever-tightening emissions and safety rules have shrunk the market for ICE versions – such as Ford's recent decision to scrap the Fiesta.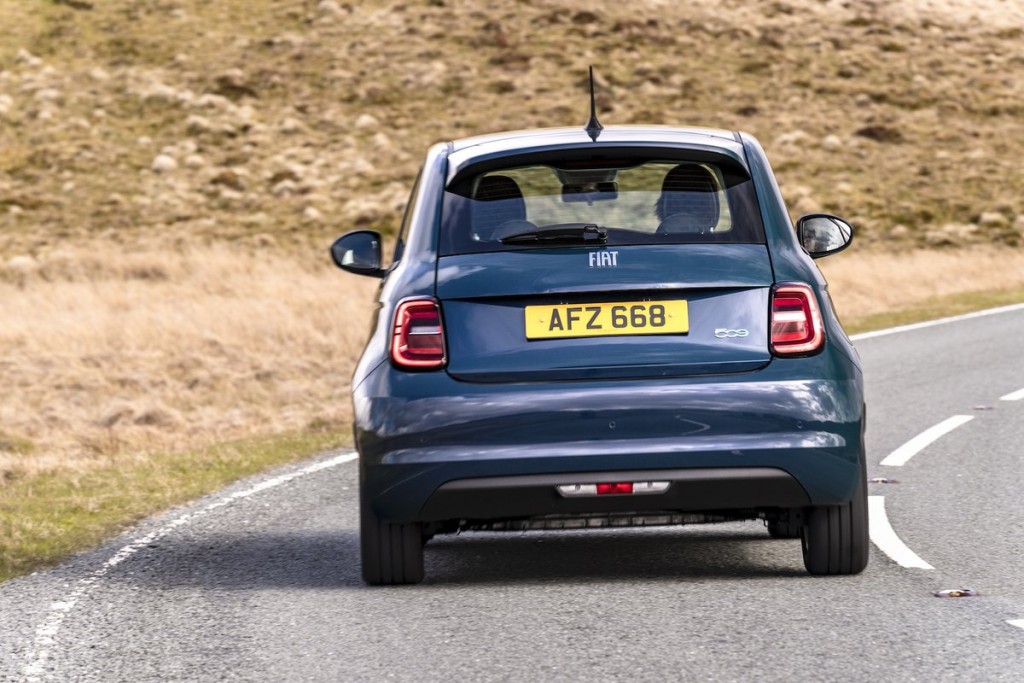 "We know why the others are leaving, and I understand: it is more challenging," says Francois. "The only super-profitable, easy way to go electric is to make it super-premium, because you embed the horribly high cost of batteries into something that is anyway expensive. Unfortunately, we are not in that area.
"Okay, the 500 is not cheap, it's a little bit premium. But for the rest [of our line-up], we will need to obviously address the challenge of the democratic electric."
Francois admits that enjoying the economies of scale offered by Stellantis is "100 per cent" key to being able to produce affordable small cars. "Without Stellantis we would not be in good shape," he adds. 
So while the 500e is currently the only car using that platform, future Fiat models – the firm will launch five in the next five years – will use architectures shared with other Stellantis brands.
That will likely start next year, when the firm is expected to unveil a new family hatch that will use the same platform as the Peugeot e-208 and Vauxhall Corsa Electric. Likely to be electric-only in Europe, the machine will be similar in size to the old Fiat Punto, although it is thought unlikely that nameplate will be revived.
After that, Fiat is working on models inspired by the Centoventi concept car it showed in 2019, which effectively reimagined a modern-day Panda. Francois says the firm as "not forgotten" that model, adding "I'm saying that we are going to do exactly that car, but the philosophy will be not totally foreign to the Centoventi. You know, less stuff, less cost, more batteries. A different value equation."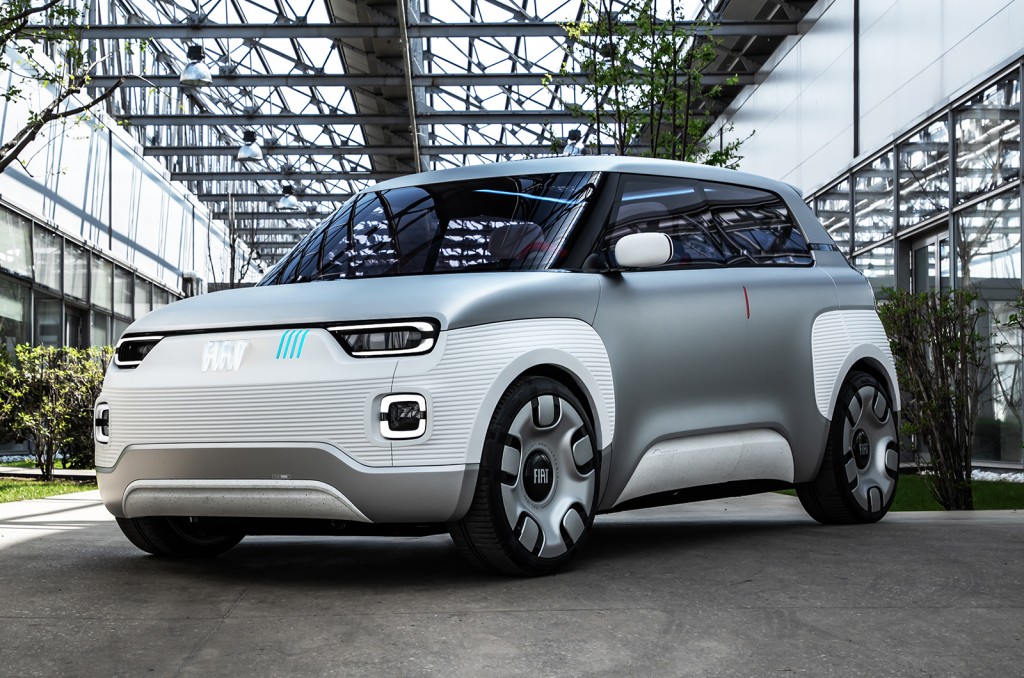 And yes, it's thought that one of those cars would well be a small crossover-style vehicle that could revive the Panda name.
Abarth: making EVs for enthusiasts
Founded in 1949 as a racing team, Abarth has had strong links with Fiat since the 1950s – and was bought by the Italian firm in 1971. Since being revived as a full brand in 2007 its line-up has consisted of performance versions of Fiat models.
Since the Fiat 124 Spider was discontinued the firm has only offered the ICE Fiat 500-based 595 and 695 models – so the arrival of the New Abarth 500e represents a big expansion in its line-up. As the first electric Abarth, it's a significant one, too. Are the brand's performance car fans ready for an EV?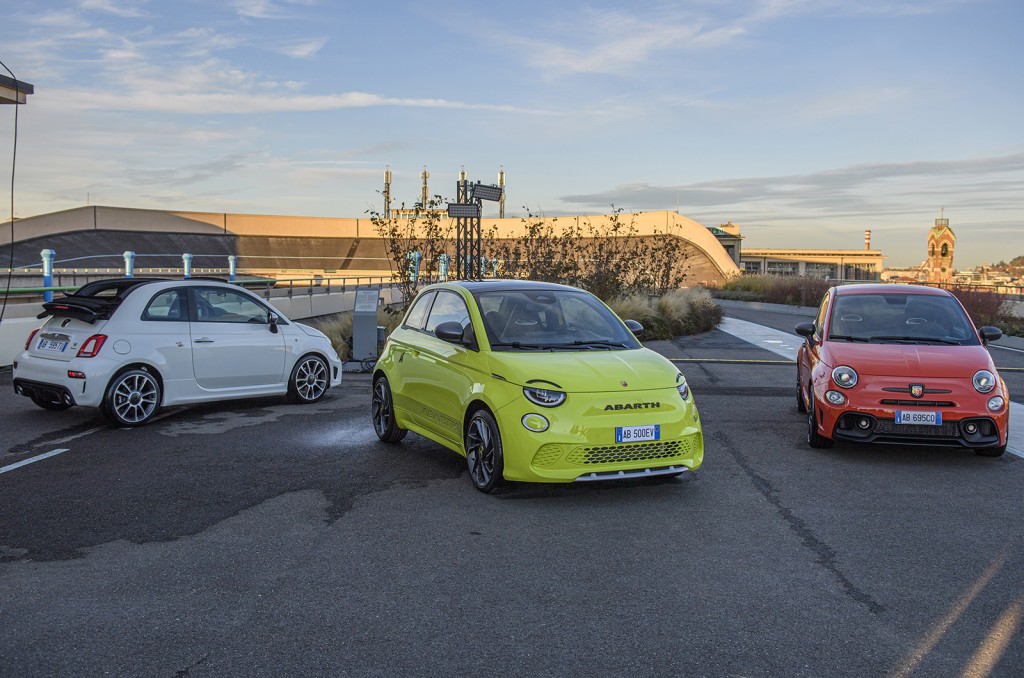 "I'm pretty sure we are going to be criticised by some of the Abarthisti," he admits. "But at the same time, I know that it's going to be a success no matter what – because it's a great car.
"We also know this car will open Abarth to a whole new customer. A lot of people tell us they always wanted an Abarth because they want to look good, they want to drive fast, but they didn't want the super excessive smoke, noise, whatever."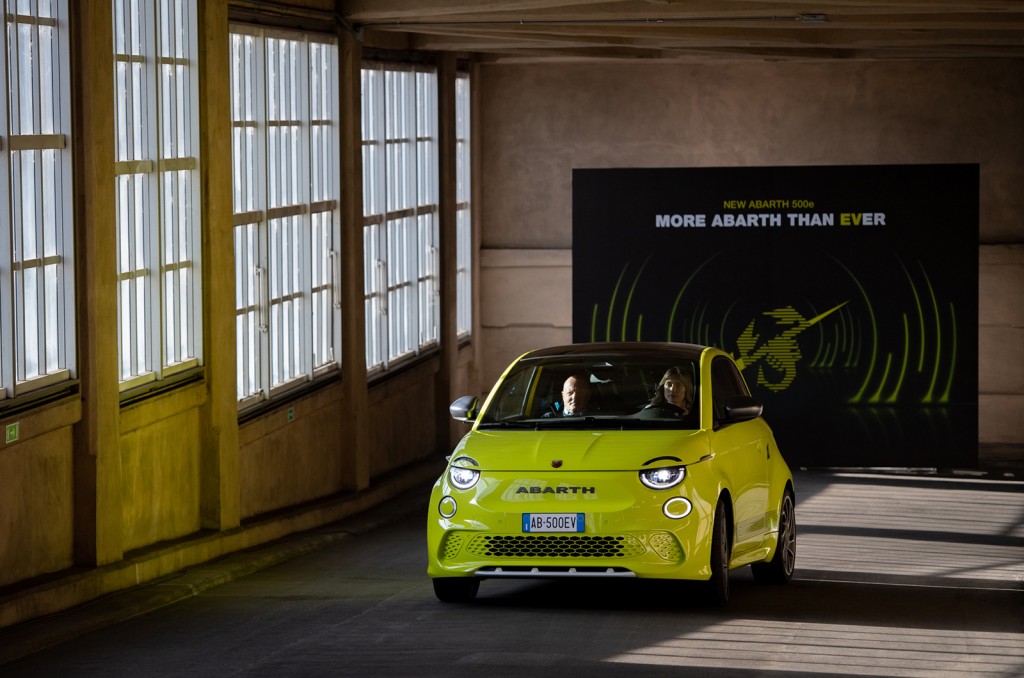 At the launch of the Abarth 500e Francois insisted that the machine – which uses the same motor as the Fiat version reworked to produce 113kW and 173lb ft – was developed because "performance made us do it". That's only really partly true given the future rules on EVs in Europe, but Francois clearly believes the machine can win people over thanks to its performance. 
"This is the anti-EV EV," he says. "It's the enthusiasts' EV, not the one that society wants you to have." The focus has been on giving the car handling and acceleration to excel in urban environments. But it also makes a fantastic noice.
Yes, a noise. The Abarth can be had with a sound generator that, from our experience hearing the car arrive on stage at the launch event, makes a fairly convincing 'Abarth roar'. That might run counter to some of the benefits of EVs, but it's perhaps key to winning over those Abarthisti.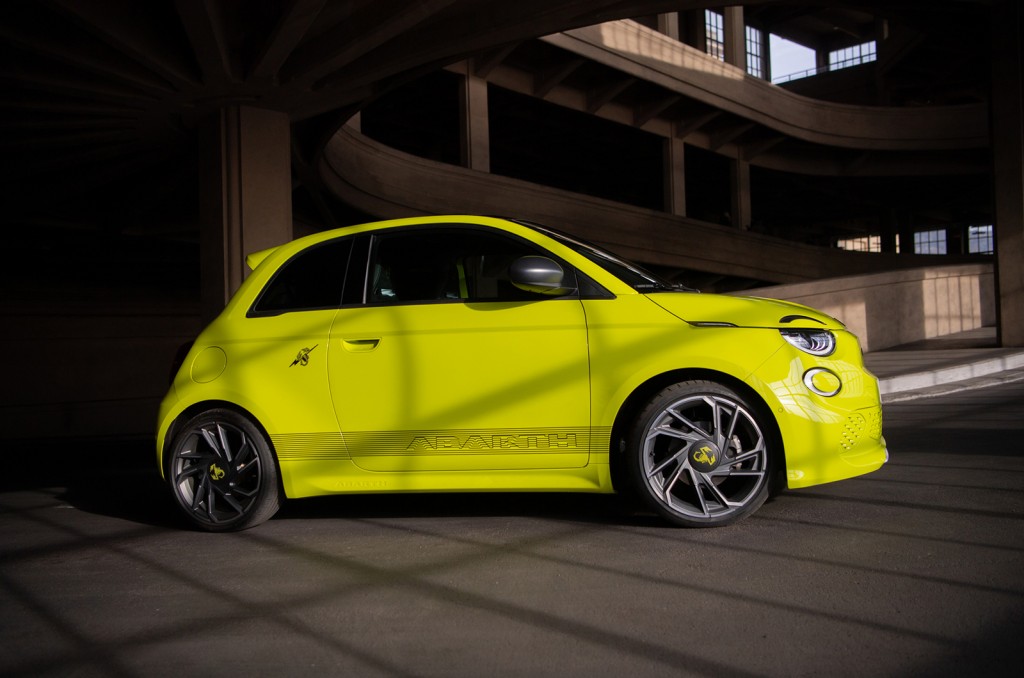 "Sound is very important to our fans," says Francois. "Sound generators are not new, but it's unique for a small car: normally you only find them in the luxury sector."
Abarth's future: hot Fiats – where it makes sense
As Fiat expands its line-up in the coming years, Abarth will as well – but not as dramatically. Asked about how many Fiat models will spawn Abarth variants, Francois says: "All of them can potentially have an Abarth version, but it will not make sense for all of them.
"Abarth always had a lot of success when tight with the 500. But it's not a rule. But the little pocket rocket, racing urban cars and so on… people like it. 
"Abarth is also a little bit more expensive, so you need to find models that will bear that pricing power. The 500 is like that and other models around the 500 galaxy could be like that."
Francois admitted that in the past the firm had previously considered Abarth versions of the 500X crossover and even the Panda. But could a potentially revived electric Panda present an opportunity?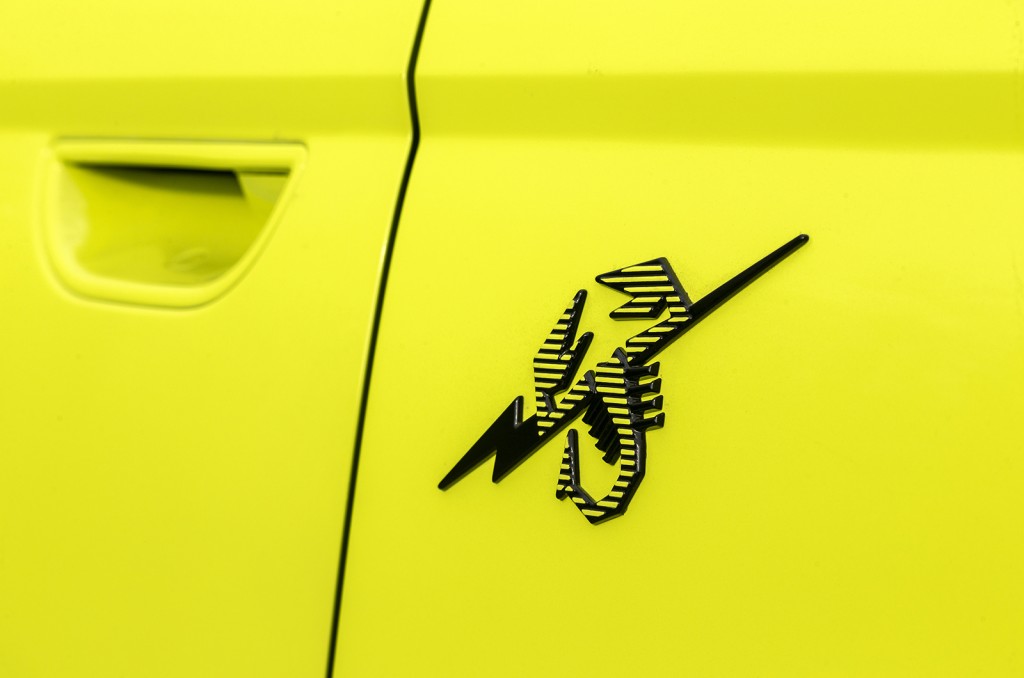 "An Abarth Panda would be super," says Francois. "There is something super-Italian. It could work as an electric car, but with a combustion engine we would have an unbearable level of emissions. The day Panda goes electric, it could become a candidate."