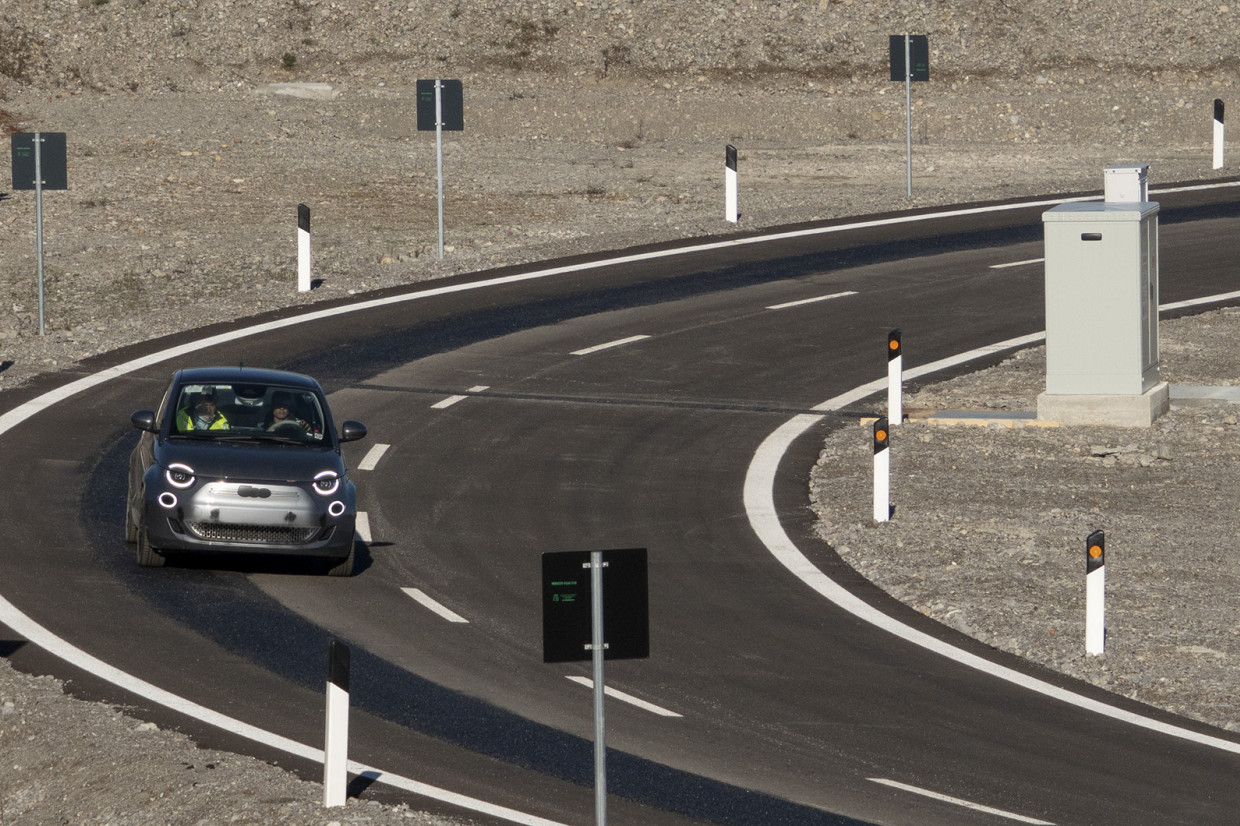 Roads that charge your car as you drive along them sound like something out of a computer game – but car giant Stellantis says that it has "proven" they really can work.
Stellantis, whose brands include Citroën, DS, Fiat, Jeep, Maserati, Peugeot and Vauxhall, is one of a number of partners involved in developing the Arena del Futuro (it translates as Arena of the Future, but sounds way cooler in Italian), a 1050-metre oval test track that is being used to test Dynamic Wireless Power Transfer (DWPT) – wireless charging for cars that are moving, basically.
The circuit in Chiari, Italy has been built by A35 Brebemi, which is owned by Italian transport infrastructure firm Aleatica. It features a series of coils underneath the asphalt that can transfer energy directly to electric vehicles fitted with a special receiver.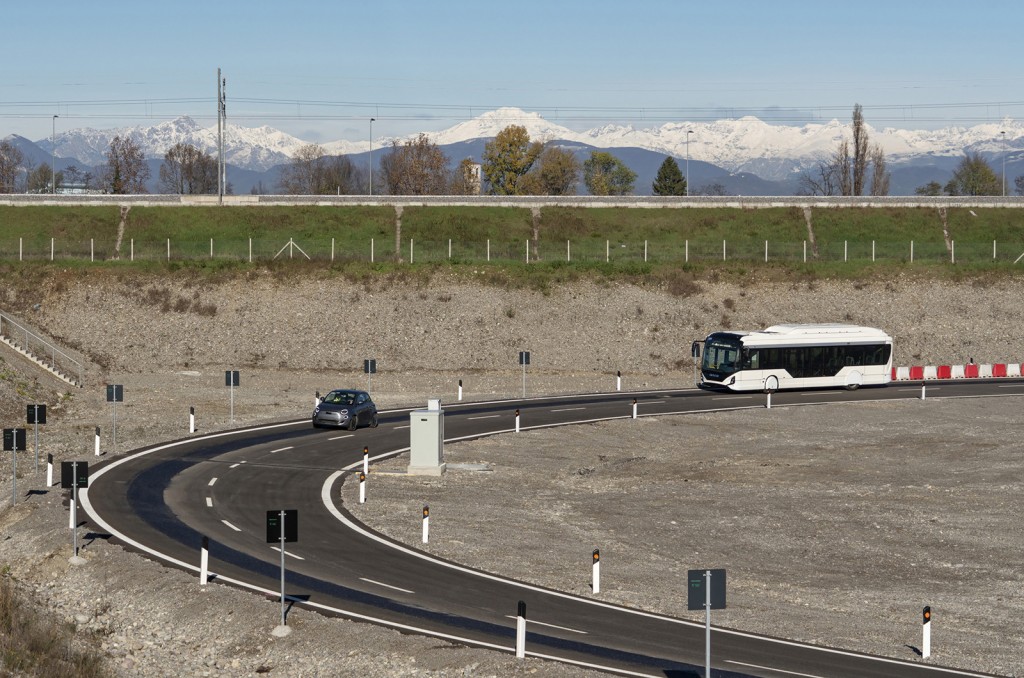 Unlike static wireless charging pads, the DWPT system built into the Arena del Futuro isn't necessarily intended to be used to fill a car battery, but to extend the range that electric cars can travel by conserving the charge. The system runs on DC current, which is key to being able to transfer power to vehicles at highway speed.
The pilot project has so far involved an electric Fiat 500 and an Iveco E-Way bus. Stellantis said that tests with the Fiat shows that it could travel at "typical highway speeds" without consuming the energy in the battery, and that the efficiency of the DWPT system was comparable to the efficiency of a typical charging station. 
Stellantis also noted that measurements of the magnetic field intensity had proven there was no impact on driver and passengers.
Anne-Lise Richard, the head of Stellantis's e-mobility business unit, said: "Working with this incredible group of partners, we have proven that inductive recharging technology can power our electrified future.
"These joint projects are exciting steps as we work to achieve longer battery lifespan, lower range anxiety, greater energy efficiency, smaller battery size, outstanding performance and lower weight and cost."
Stellantis premium brand Maserati will also join the test programme at the Arena del Futuro, with a running outfitted Grecale Folgore set to begin running their shortly.
READ MORE
Subscribe to the Move Electric newsletter
e-CARS
New electric cars for 2022 and beyond: what's coming when
New BMW i7 unveiled as luxury electric saloon
e-BIKES
Best e-bikes for every category 2022
Moustache Samedi 28.7 e-bike review
e-MOTORBIKES
Yamaha Neo's electric scooter review
Cake launches new global electric motorbike race series 
e-SCOOTERS
Government set to announce plans to legalise private e-scooter use
New study finds e-scooters are five times safer than bikes
e-WORLD
World's first airport for flying taxis opens in UK