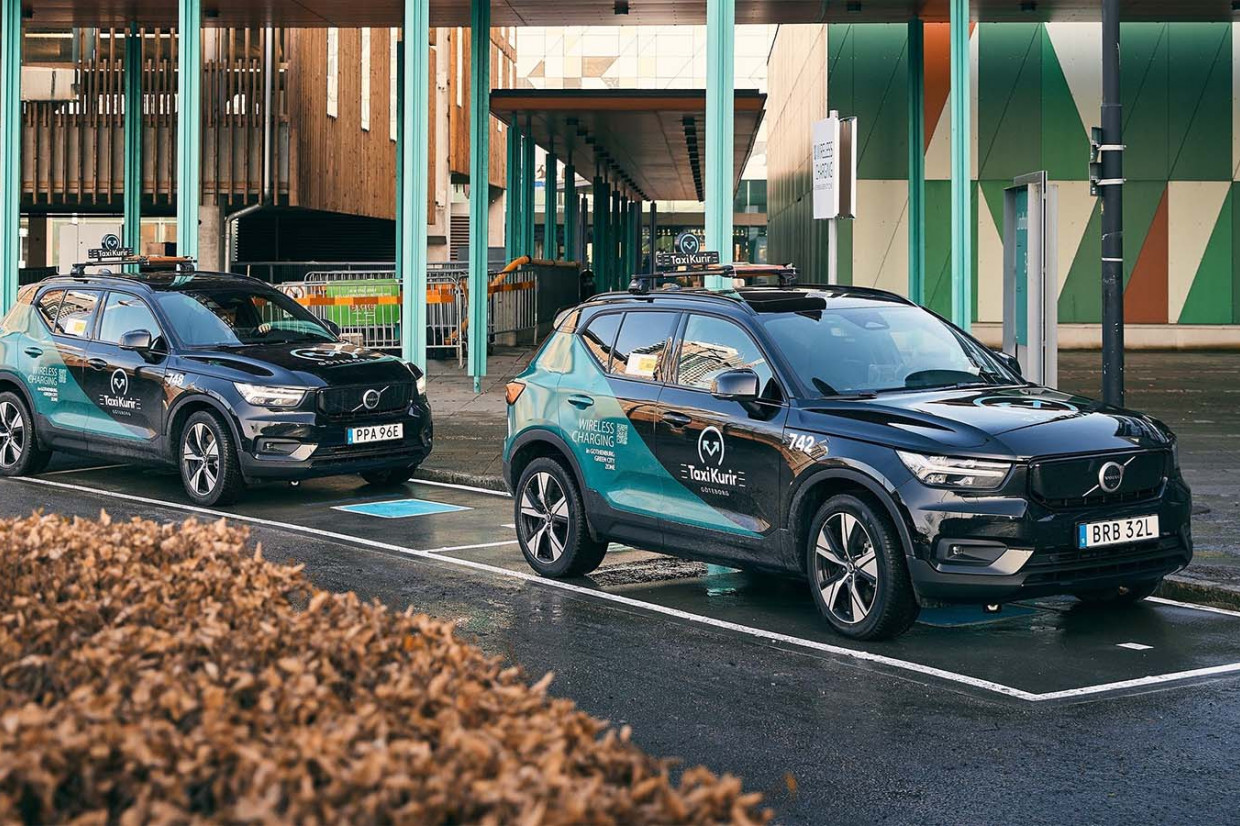 Swedish car maker Volvo is to test new 40kW wireless charging technology in Gothenburg In a bid to evaluate the potential of cable-free electric car ownership.
Over the next three years a small fleet of Volvo XC40 Recharge cars will be used as taxis by Nordic firm Cabonline and will be charged using Volvo's dedicated wireless charging stations.
The charging stations were developed by Momentum Dynamics. The firm's modular wireless charging platform is already being used across all vehicle types from buses to industrial vehicles.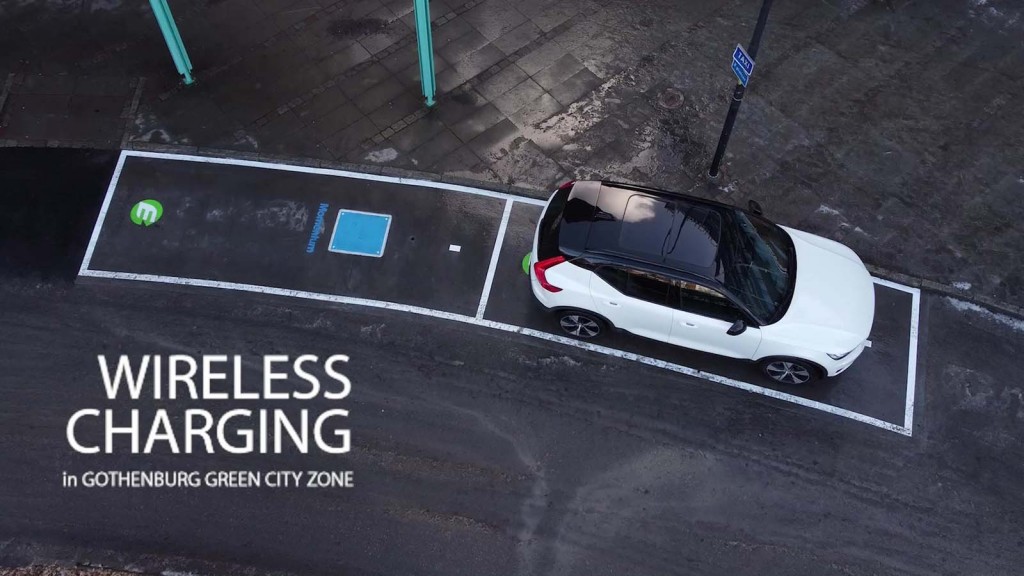 Charging starts automatically when a compatible vehicle parks over an inductive charging pad integrated in the street, allowing drivers to take on electricity without getting out of the car. 
Volvo says the wireless charging power will be more than 40kW, making the charging speeds almost four times faster than a wired 11kW AC charger and almost as fast as a 50kW DC charge. 
The Volvo harnesses energy from the pad thanks to a receiver unit in the car, and a 360-degree camera system is used to align the car accurately with the charging device.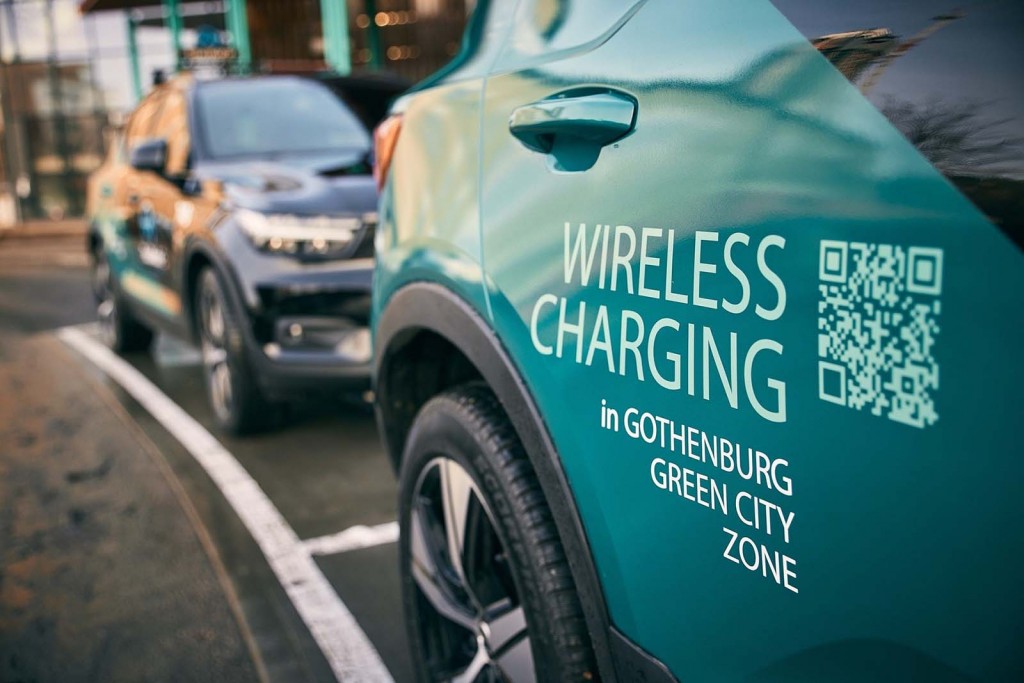 The new wireless charging test is one of many projects within the new Gothenburg Green City Zone, which aims to achieve emission-free transport by 2030. Inside the zone, live test beds will be used to develop sustainable technologies. 
In total the Volvo electric cars will be used for more than 12 hours a day and drive 100,000km (62,000 miles) per year. 
By using the city as a testing ground, Volvo hopes to accelerate the development of wireless charging solutions by learning about the real-world benefits and drawbacks more quickly. 
READ MORE
e-CARS
The 10 electric cars with the longest range
e-BIKES
Desiknio Pinion C1.9 Classic e-bike review
Ride for a worthy cause: Big Issue eBikes launches in Bristol
e-MOTORBIKES
Triumph reveals first electric TE-1 motorbike
BMW CE 04 electric scooter review
e-SCOOTERS
Superpedestrian Link e-scooter: first ride
The new battery tech designed to make e-scooters more sustainable
e-WORLD
New Candela C-8 electric hydrofoil has first 'flight'
Awake Ravik S 22 aims to take electric surfboards to the extreme