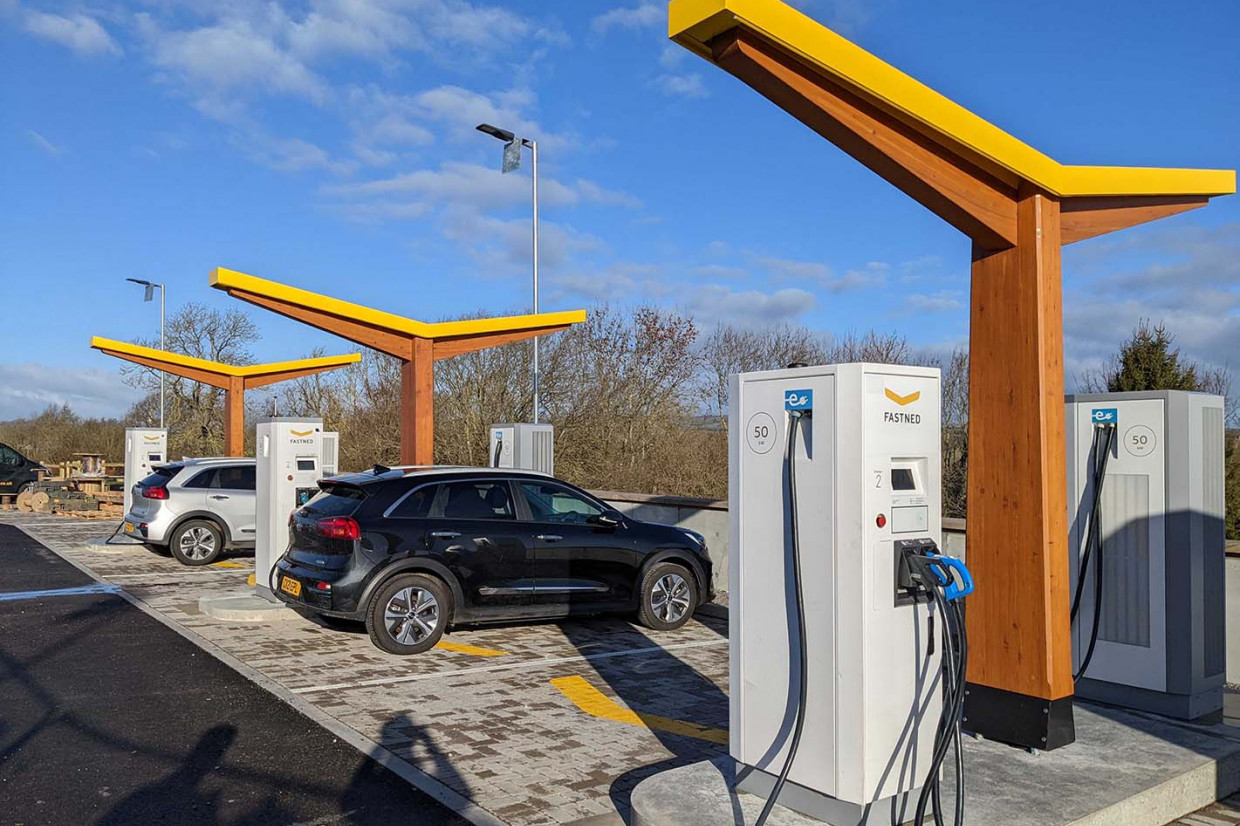 Amsterdam-based EV charging firm Fastned has continued its UK expansion by opening a new electric car rapid charging hub near popular road-trip destination Barnard Castle.
The new station, the first rapid charging hub in Teesdale, comprises six rapid charges, each of which is supplied by 100% renewable energy and is capable of adding up to 100 miles of range to electric cars in half an hour. 
Recent government data showed that the North East was among the worst regions in England for the provision of public charging points.
The EV charging firm opted to open near Barnard Castle in part because the historic town experienced its best-ever year for tourists in 2021. Visitor numbers to the town on the River Tees were up by 20% compared to 2019, helped by some, erm, unexpected promotion of its many tourist sites during 2020...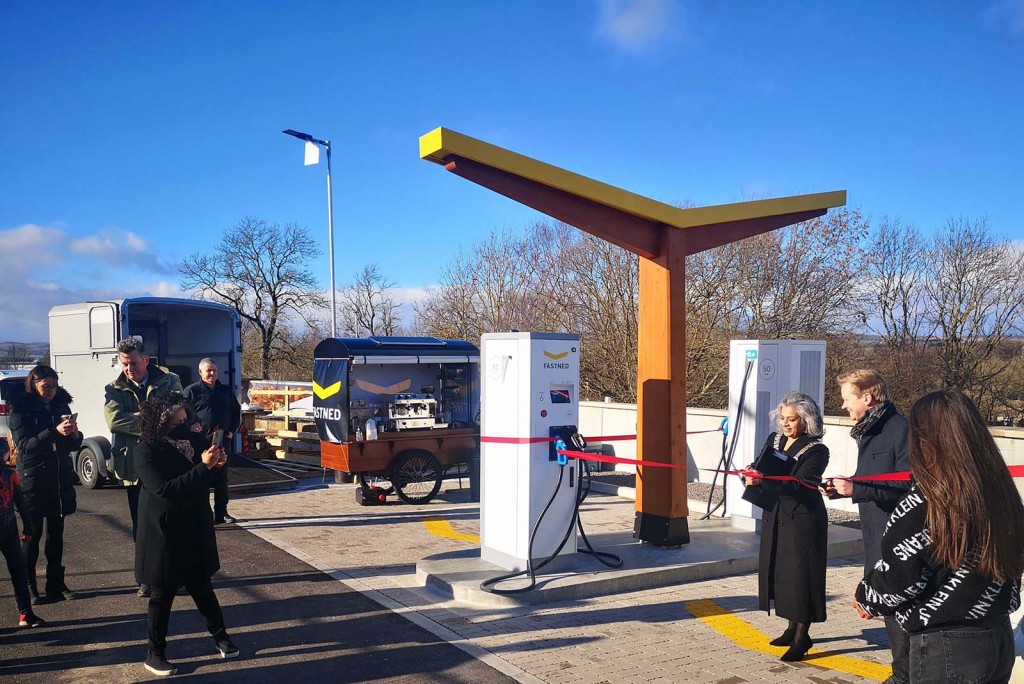 "We are delighted to bring fast, reliable charging to the town, providing a service to local residents that is becoming more and more important and making Barnard Castle an even more attractive destination for visitors from across the UK," said Tom Hurst, Fastned's UK country manager.
Mark Wilkes from Durham County Council added: "It is great to see both the public and private sector working towards improving the county's electrical vehicle infrastructure to make it more accessible for residents who use them.
"This new station aligns with our current climate plan and ambitions to reduce carbon emissions across the county."
READ MORE
e-CARS
The 10 electric cars with the longest range
e-BIKES
Desiknio Pinion C1.9 Classic e-bike review
Ride for a worthy cause: Big Issue eBikes launches in Bristol
e-MOTORBIKES
Triumph reveals first electric TE-1 motorbike
BMW CE 04 electric scooter review
e-SCOOTERS
Superpedestrian Link e-scooter: first ride
The new battery tech designed to make e-scooters more sustainable
e-WORLD
New Candela C-8 electric hydrofoil has first 'flight'
Awake Ravik S 22 aims to take electric surfboards to the extreme