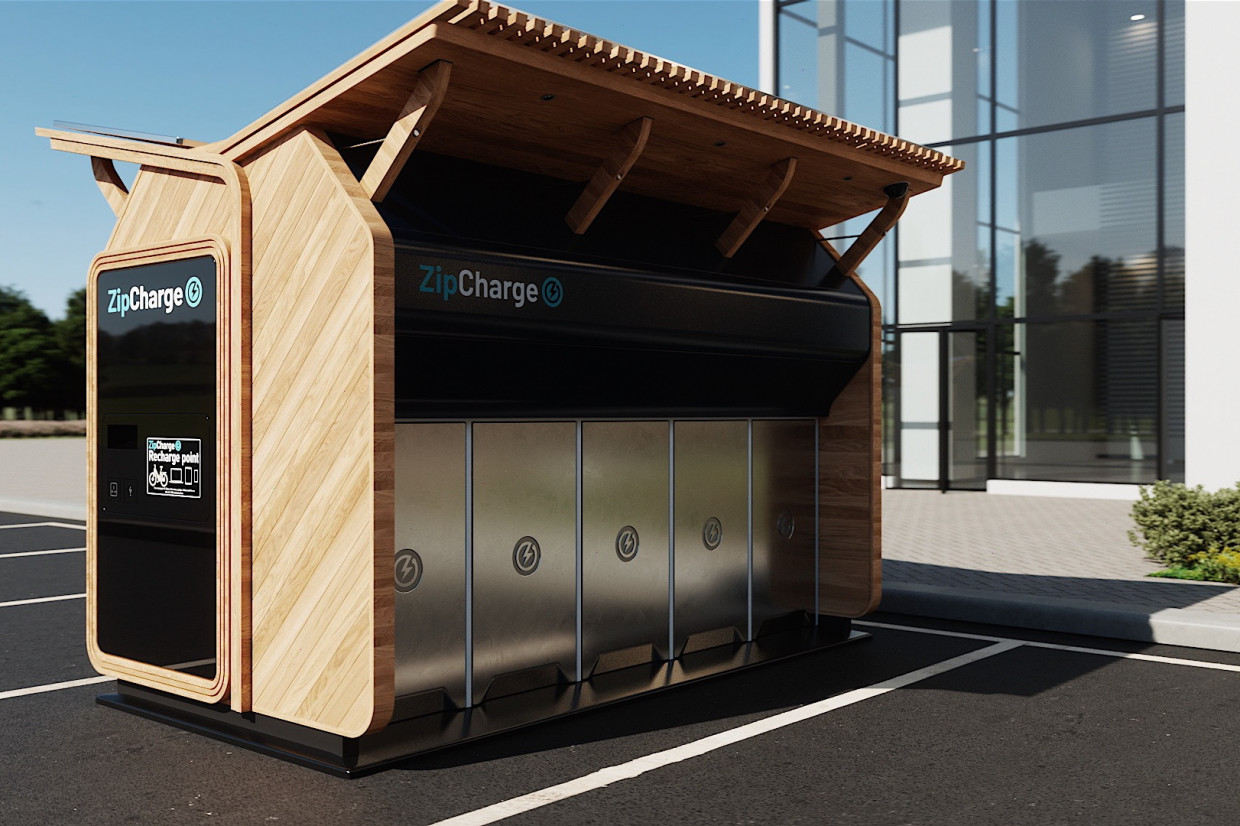 British electric charging specialist ZipCharge has announced new partnerships with ICEE Managed services and Graphite to develop the mechanical and electrical systems for the firm's first GoHub.
Revealed at the end of last month, ZipCharge claims its new GoHub is the world's first portable charging infrastructure for public use, which can be used by multiple forms of transport. 
The GoHub is a modular infrastructure for EV charging and contains a number of the firm's Zipcharge Go EV powerbanks, which can then be accessed by users. Once used, the units can be returned to the GoHub for charging.
Working together with ZipCharge, ICEE and Graphite undertook a three-month concept study to evaluate the design, technical, operational and installation challenges of the early Gohub concept. 
The study enabled the three firms to understand more about the mechanical design and electrical systems that would feature in the GoHub.
ICEE undertook detailed engineering design work on a range of GoHub configurations, focused on delivering a modular solution that could maximise the number of Go powerbanks available in the smallest space possible.
ZipCharge wanted to maintain a small footprint in order to reduce material cost, simplify manufacturing, and also make the hub easier to transport and install. 
ICEE has previously developed bespoke metal enclosures for a range of street and road furniture applications. 
Graphite meanwhile, has worked with Vodafone and Brompton bike hire, and developed the bike manufacturer's electronic and software systems for its bicycle lockers. 
Graphite has now applied similar technology to the ZipCharge GoHub. 
 "We are delighted to have found two strategic partners in ICEE and Graphite," said Jonathan Carrier, ZipCharge co-founder.
"Together we will deliver the GoHub, a revolution in public charging provision, providing a community-based solution that can be installed anywhere, at a much lower cost and at a much faster rate, while enabling any parking space to be a charging spot."
READ MORE
Subscribe to the Move Electric newsletter
e-CARS
New electric cars for 2022 and beyond: what's coming when
New BMW i7 unveiled as luxury electric saloon
e-BIKES
Best e-bikes for every category 2022
Moustache Samedi 28.7 e-bike review
e-MOTORBIKES
Yamaha Neo's electric scooter review
Cake launches new global electric motorbike race series 
e-SCOOTERS
Government set to announce plans to legalise private e-scooter use
New study finds e-scooters are five times safer than bikes
e-WORLD
World's first airport for flying taxis opens in UK
Meet the firm electrifying the tuk-tuk